While obtaining my Bachelor of Fine Arts degree from Brigham Young University, I spent a lot of my time running away, finding a need to get out of Provo, then Utah, and then the United States.
My flights resulted in a myriad of adventures, stories, and long road trips. It was during these long drives that I consistently ran into small Utah towns, consisting of a corner store, a post office, and children racing down the street. One after another I saw the patterns as I slowed down to 30 mph to watch the old signs and shops streak past my window. Eventually, I fell in love with these towns, finding myself stopping in them more frequently, foregoing my final destination. I wanted to know more about their history, their stories, and their people. Thus, this project began.
Driving through Utah, it is hard not to pass through small towns. I drove every weekend collecting images and recording stories. During my travels, I have become a master guesser of populations. Like a child guessing how many candies are in a jar, I can drive into any small town and know, more or less, its population. For almost seven years I have driven across Utah, seeking out these places. I am especially fascinated by the smallest ones, towns with populations of 800 people or less. 
Temporarily quenching my wanderlust, these towns made me feel as if I was thousand miles away, when in reality I was only an hour's drive from home. It expanded my ability to go out of my comfort zone, to wander with purpose, and to be patient while people told me their life stories. These experiences helped me realize that each one of these towns has its own unique soul once you look and ask. Even now after moving away, I find myself coming back to small-town Utah to look for population signs again.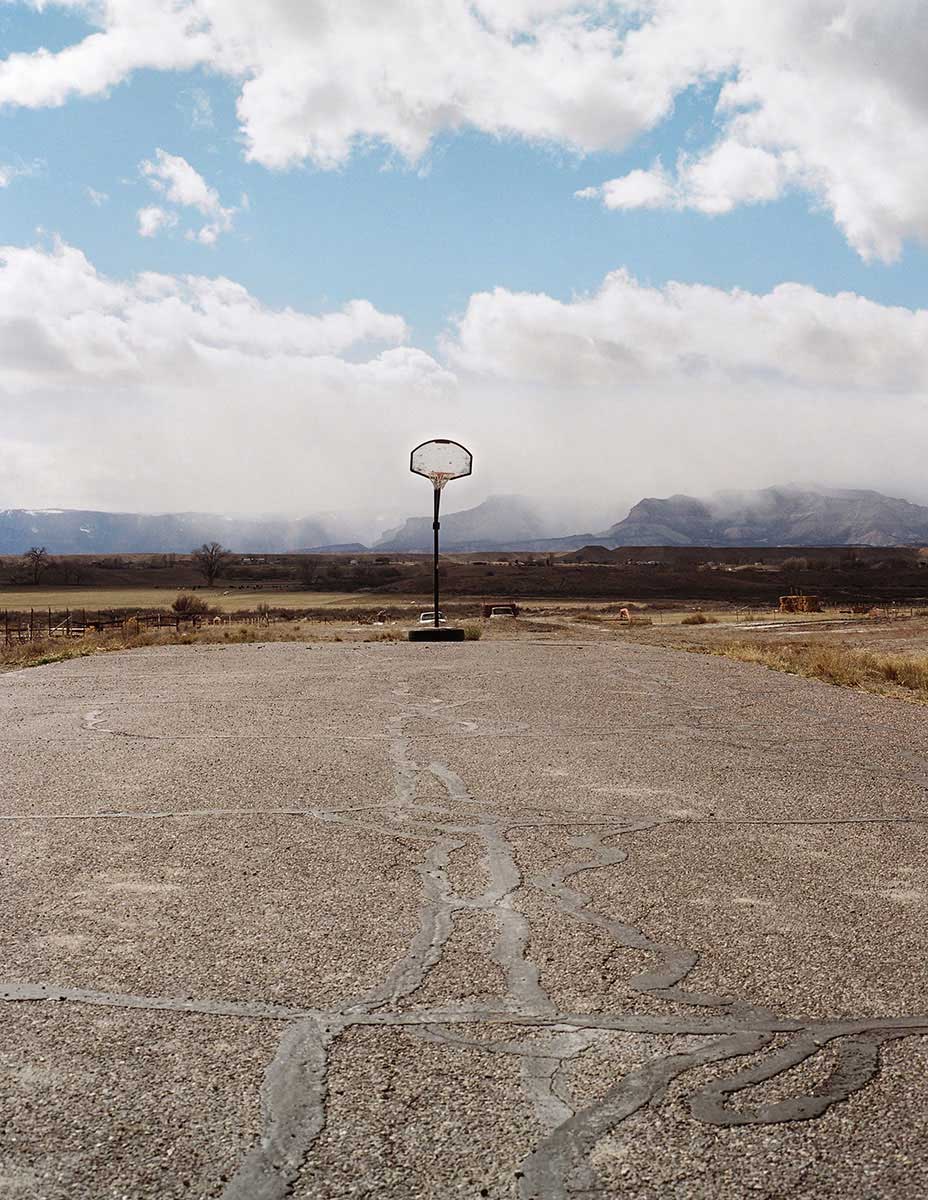 About Christine Armbruster
With an education in commercial photography and a fascination with ethnography, Christine Armbruster blends commercial and documentary photography to create her own unique style. This lends her commercial work to have soul and feel natural, and her documentary projects easily adaptable for commercial clients. 
With an easy going personality, people from all over the world have become quick to trust Armbruster and allow her to photograph them, whether nomads of the Arabian Desert or coffee pickers of the Dominican Republic. Her series have been published internationally and in galleries throughout America and publications internationally. 
Armbruster believes that you know where you live best. Your best story will be the one you already know.  This project tells the many stories of where she has lived, the past and present of a state. It features the vital places that are often not considered at all, but are vibrant nonetheless.To her, documentary photography is the best way to explore her community. Far off lands have their allure, but the world is also profound, engaging, and interesting within our own communities. 
Christine Armbruster is based in Minneapolis, Minnesota and splits her time between commercial food photography and editorial documentary photo projects. [Official Website]