I love street and travel photography, but in the last three years I also became a huge fan of conceptual studio work.
Most of my studio projects are made together with my wife Kristina. We love thoroughly planning our sessions and spend quite some time on building detailed concepts, carefully preparing each project's features and environment. Our studio sets are not just "renting, arriving and shooting" – we always try to tell a specific story that allows us to expresses ourselves and makes audience interested.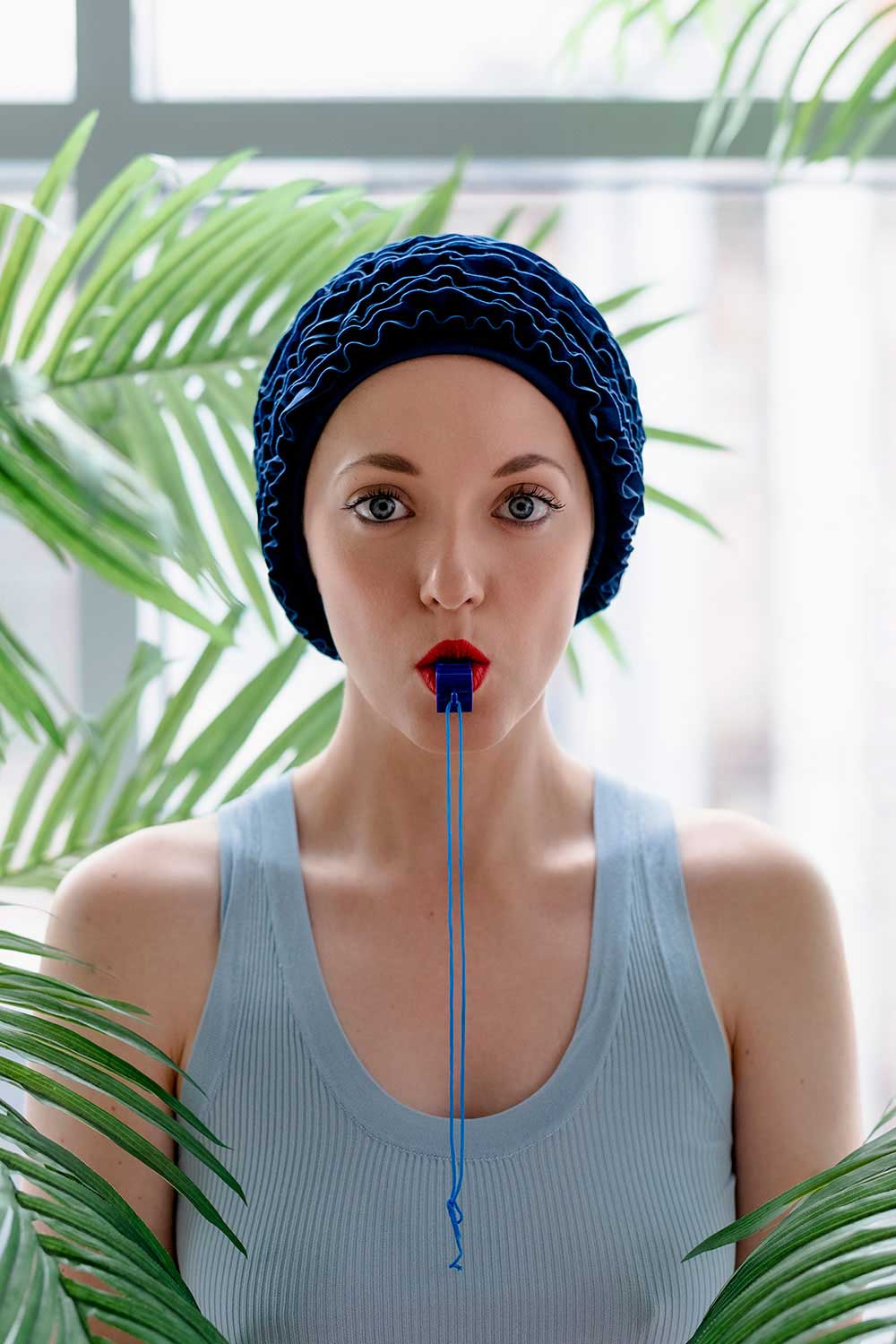 At the same time, we also like to improvise and find some new and unexpected ideas at the location. Actually, both spontaneous and well-prepared framing form my photographer's Yin and Yang. These elements give birth to very different but always strong and vivid emotions. This can be felt whenever you are looking through the results on your computer screen at home and discover that the exact image was planned in your head before you pushed the shutter button.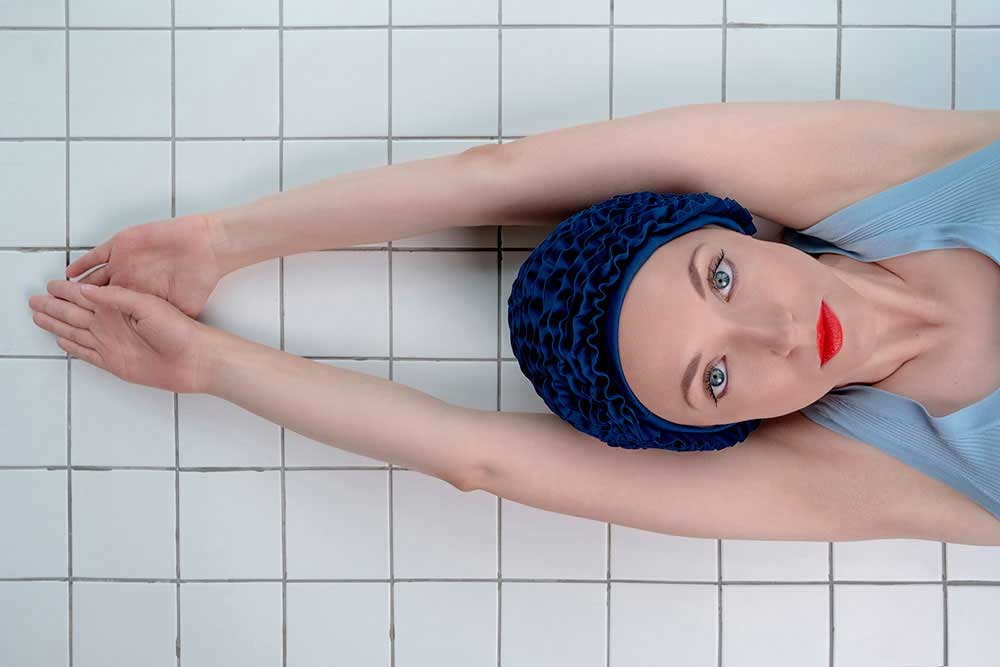 The idea for this particular project came to me when I was looking for a location to shoot a completely different concept. In fact, I accidentally stumbled upon a room that immediately aroused in me a feeling of nostalgia for my Soviet childhood. The bare concrete floors and the tiled walls brought back memories of the "Yunost" ("Youth") swimming pool, which I visited as a schoolboy in my native Russian city of Saratov. Almost immediately, together with the nostalgia wave, the image of a beautiful girl in a swimming cap organically appeared.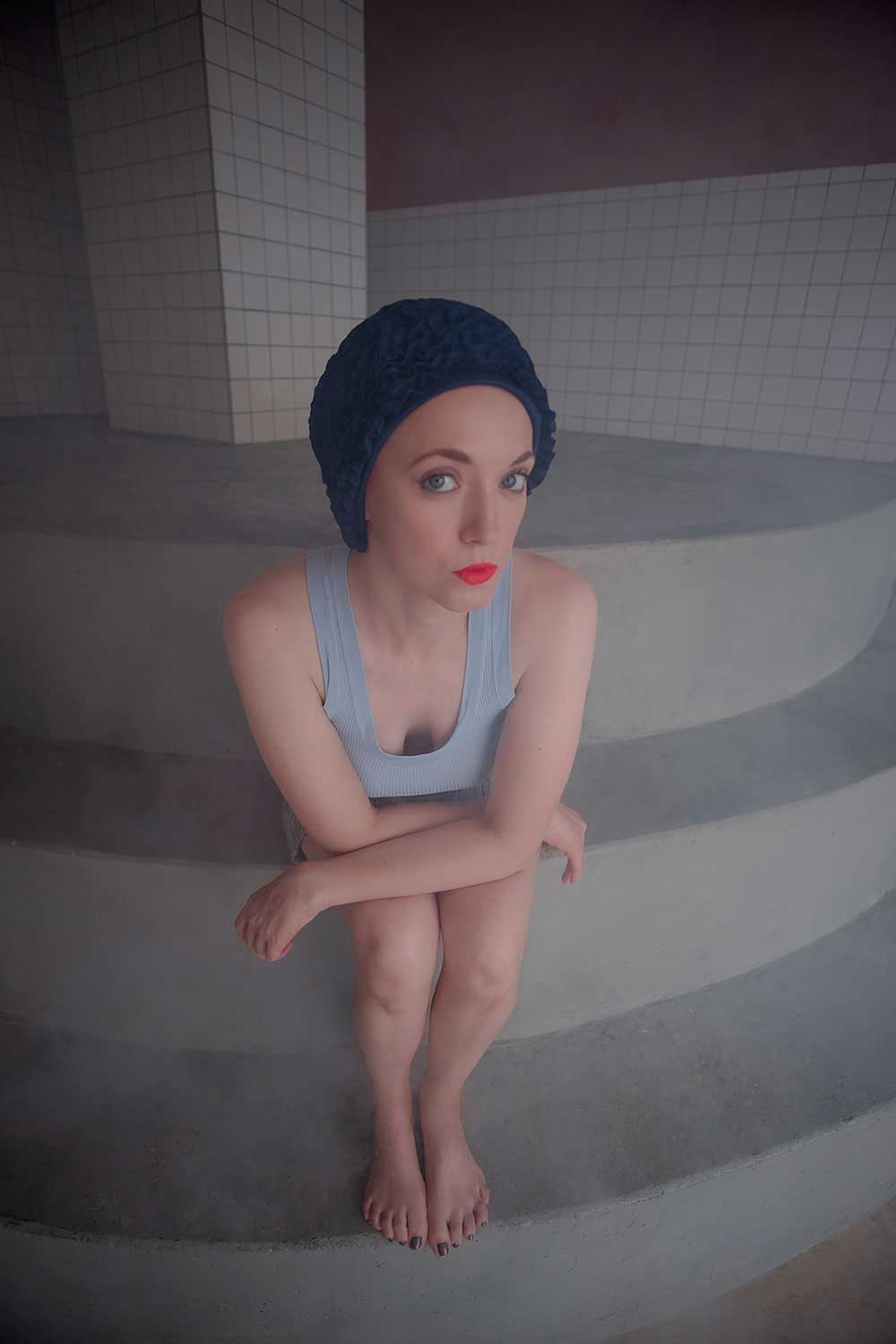 Since there was no chance of there being any water in this particular pool (being technically not pool at all), we embraced the concept of a "dry training" session in the surroundings of the locker room that separates you from the water hall. In my childhood, it happened sometimes that a group of swimmers coming to the class early in the morning or late in the evening found that the pool itself was temporarily closed for maintenance. So, instead of letting us leaving the premises, our coach encouraged us to do so-called "dry training". Likewise, our heroine decided to spend her training time working out and trying on different outfits right before the pool's closed doors.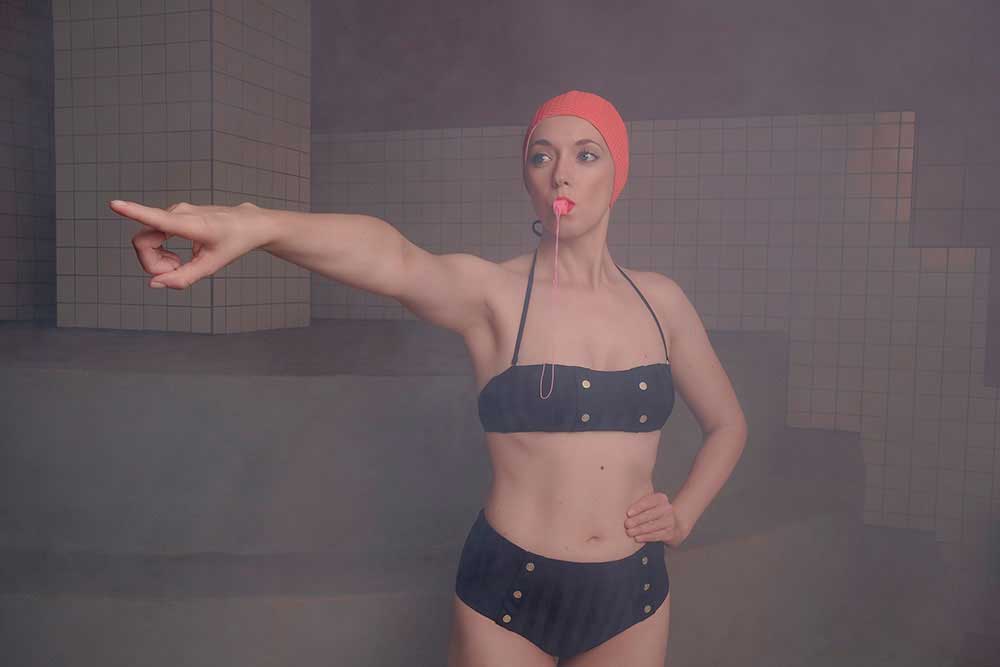 In terms of building the image of a girl in a swimming cap, I was guided by the great shooting for Vogue 1975 edition, which published Norman Parkinson's breathtakingly stylish series with Jerry Hall, which, by the way, he filmed in the USSR. Pictures of Jerry, dressed in a swimsuit and a swimming cap made a real splash and elevated the cap to the rank of a supersexy accessory. Sexuality and power communicated through swimming caps, swimsuits interchangeable with a lobster dress, bright red details, and makeup. Pool's closed, but who would regret! [Official Website]