Photo Basel – Switzerland's first art fair dedicated to photography returns for its fourth edition to the newly renovated Volkshaus Basel on June 12 – 17, 2018 – parallel to Art Basel.
Photo basel art fair is now accepting applications for it's 4th edition in June 2018. Since its inauguration in 2014 photo basel has proven to be the ultimate destination for collectors, visitors and photographers. Here is what the 2017 participating galleries have to report: Juan Curto, director of camara oscura (Madrid) said:
I can only say that I got exceptional results in sales and contacts (especially with collectors from Europe and Latin America) and that I look forward to come back next year.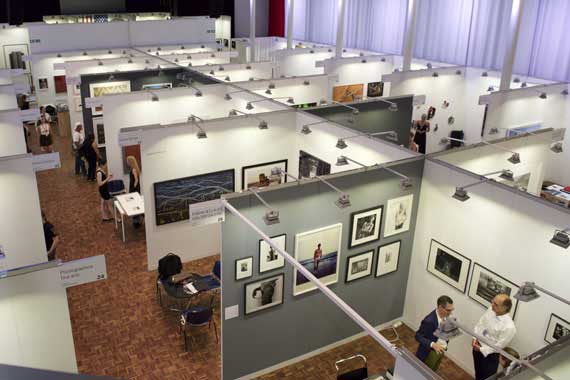 Baudoin Lebon (France) made several important sales including the sale of a Robert Mapplethorpe. The gallery's curator Judith Peyrat said:
We are very happy. We had a lot of collectors and museums visiting us and we did very well.
Photo basel's newcomer and winner of the Armory show's 'Presents' prize in March 2017, Mariane Ibrahim Gallery (USA) sold works by Sofie Knijff and Scarlett Coten, who won the Leica Oskar Barnack Award back in 2016. The gallery also sold two editions of Fabrice Monteiro's work for $10,500 each. The Director of the gallery, Mariane Ibrahim, commented:
There were a lot of very interesting people. The fair is young and I really wanted to contribute to it. We did very well.
In 2017 photo basel welcomed 37 exhibitors from 16 countries and 4 continents. This year's visitor attendance was up 34% comparing to the previous year – confirming photo basel's "raison d'être".
Photo Basel 2018
12 Jun – 17 Jun 2018
Volkshaus Basel
Rebgasse 12-14
CH – 4058 Basel