Soft skin against the jagged edges of our urban landscape
Artist Reka Nyari has been shooting nudes all over the roofs of New York City for the past 3 years.
Inspired by her feeling of loneliness from when she first arrived to the city, as well as her desire to conquer the Big Apple, she embarked on a journey to capture soft skin against the jagged edges of a urban landscape. Both classical and contemporary, her explorations produce works that stir-up a sense of intimacy and sensuality. She exhibited the images at the Cold Stream Fine Arts Gallery in Toronto with much success, and is now working on a coffee-table book on the series. For those living or traveling to NYC.. Look up, you may just see something beautiful and unexpected.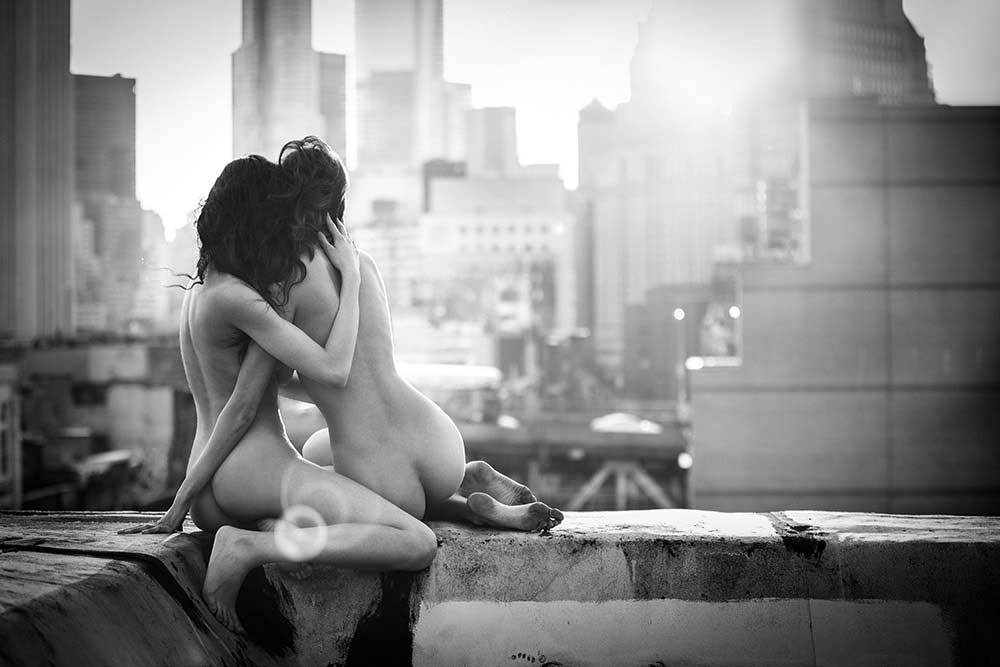 About Reka Nyari
Born in 1979 to a Finnish mother and a Hungarian father, Reka started painting even before she could walk or talk. This led her to New York to study Painting at SVA at the age on 17. Her love for Photography started when she started modeling after graduating from school, and traveling and working in Asia and Europe. Reka moved back to NYC in 2004 and started her career as a photographer. She works and plays in New York City, creating Fashion Editorials, campaign, CD covers, artistic portraits, and erotic photography. Her work has been exhibited in numerous galleries in the US and Europe. Her commercial client list is extensive an includes Nexxus, Kiki de Montparnasse, RADO Switzerland, AOL, Liz Claiborne, MODO, Caress, DC Comics, Sally Hansen and Ultra Records. Her work has appeared in numerous magazines, including Esquire, Vanity Fair, Tatler, Korean Cosmopolitan, and Twill.  In 2010, she won first place on the prestigious International Photography Awards (IPA) in Professional Beauty Category. Her 225 page Monograph titled "Femme Fatale: Female Erotic Photography" is translated to 6 languages and sold Worldwide. [Official Website]