Our Nocturnes series began as an experiment, an adventure, a collaboration. A pinhole camera-maker and a wet-plate collodion artist collaborated to produce mammoth plate tintypes, echoing the work and process of the early survey photographers.
Carleton Watkins, William Henry Jackson, and Timothy O'Sullivan, surveying the expansive landscape of the western US, found themselves at the mercy of nature. James McNeill Whistler, inspired by the visual melody he found in dark skies and seas, titled many of his paintings nocturnes.
In turn, these paintings provided inspiration for the orchestral nocturnes written by Debussy, musical impressions that ebb and flow. Inspired by these artists and the waters of the gulf in Pass Christian Mississippi we too found ourselves at the mercy of the tides, our images determined by the capriciousness of the water before us. Because of its infinite depth of field, the pinhole camera conveys the vast expanse of the sea while the collodion-silver emulsion flows across the plate like the waves across the sand. The plates delivered an unexpected serendipity –a daytime nighttime, a sunny moonscape.
There is ebb and flow between night and day, dark and light, as silent sentinels watch waves writing verse in the sand. This push and pull of tides, this melody of the waves, this lyric creates a visual dialogue that is the inspiration for Nocturnes, a little night music. [S. Gayle Stevens and Judy Sherrod] [Official Website]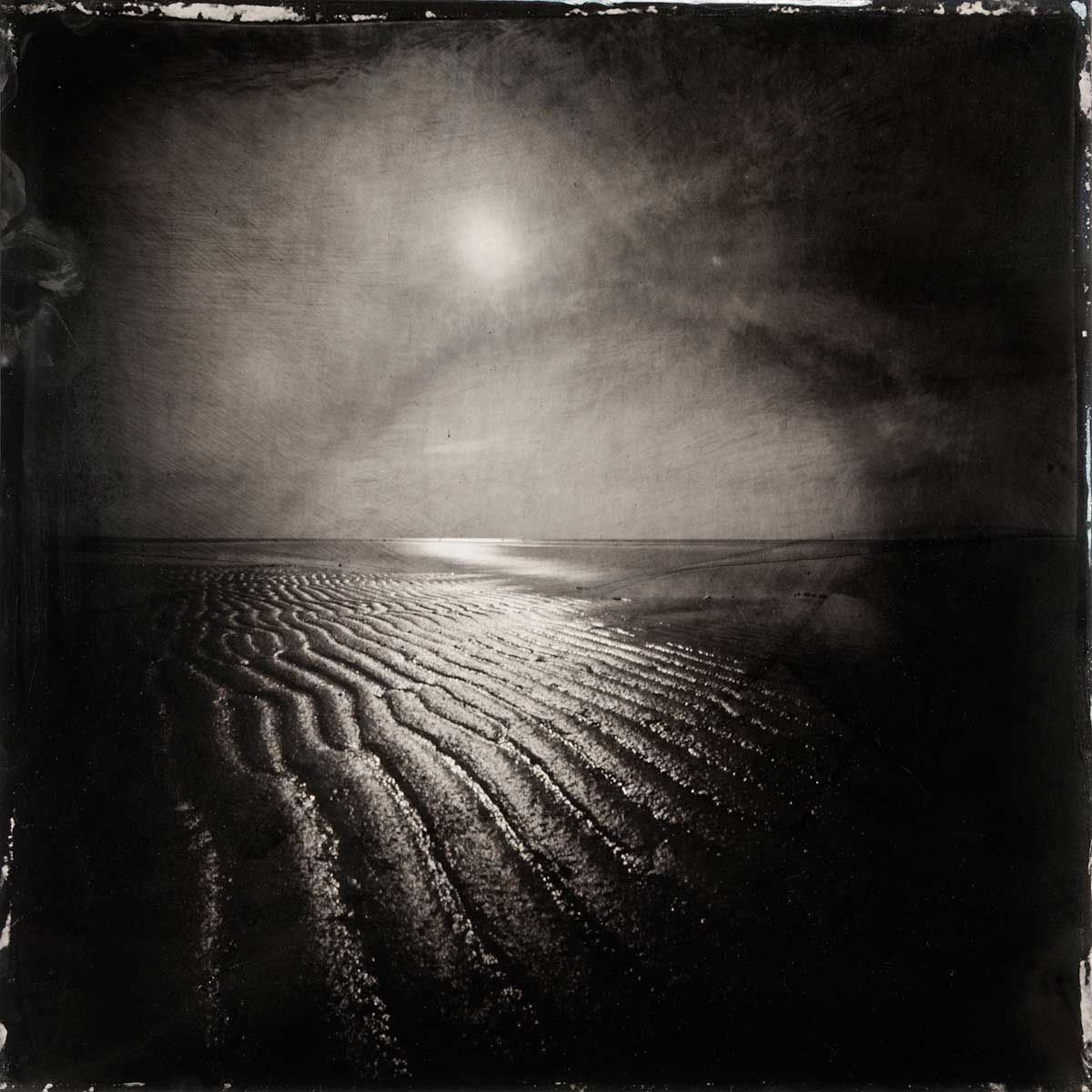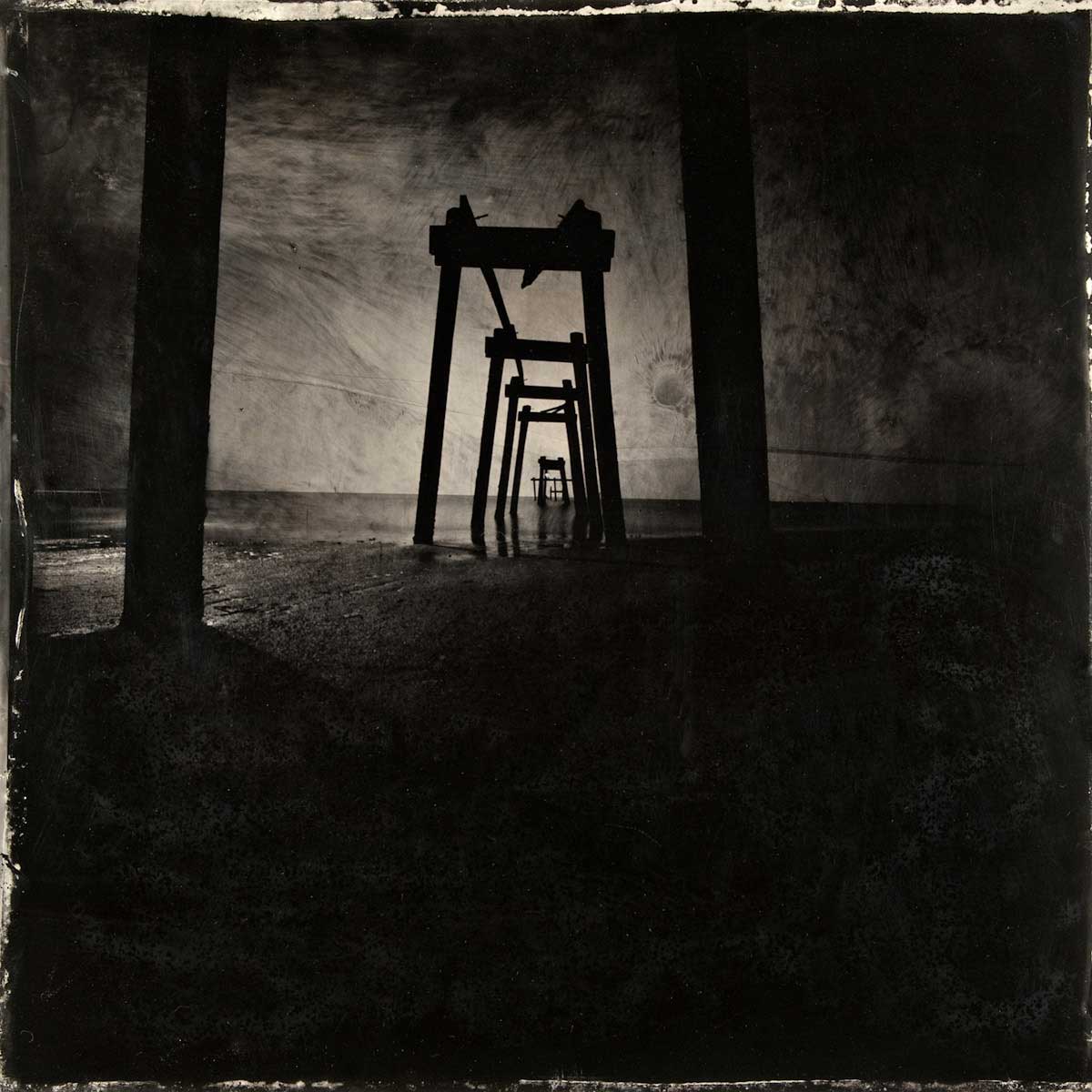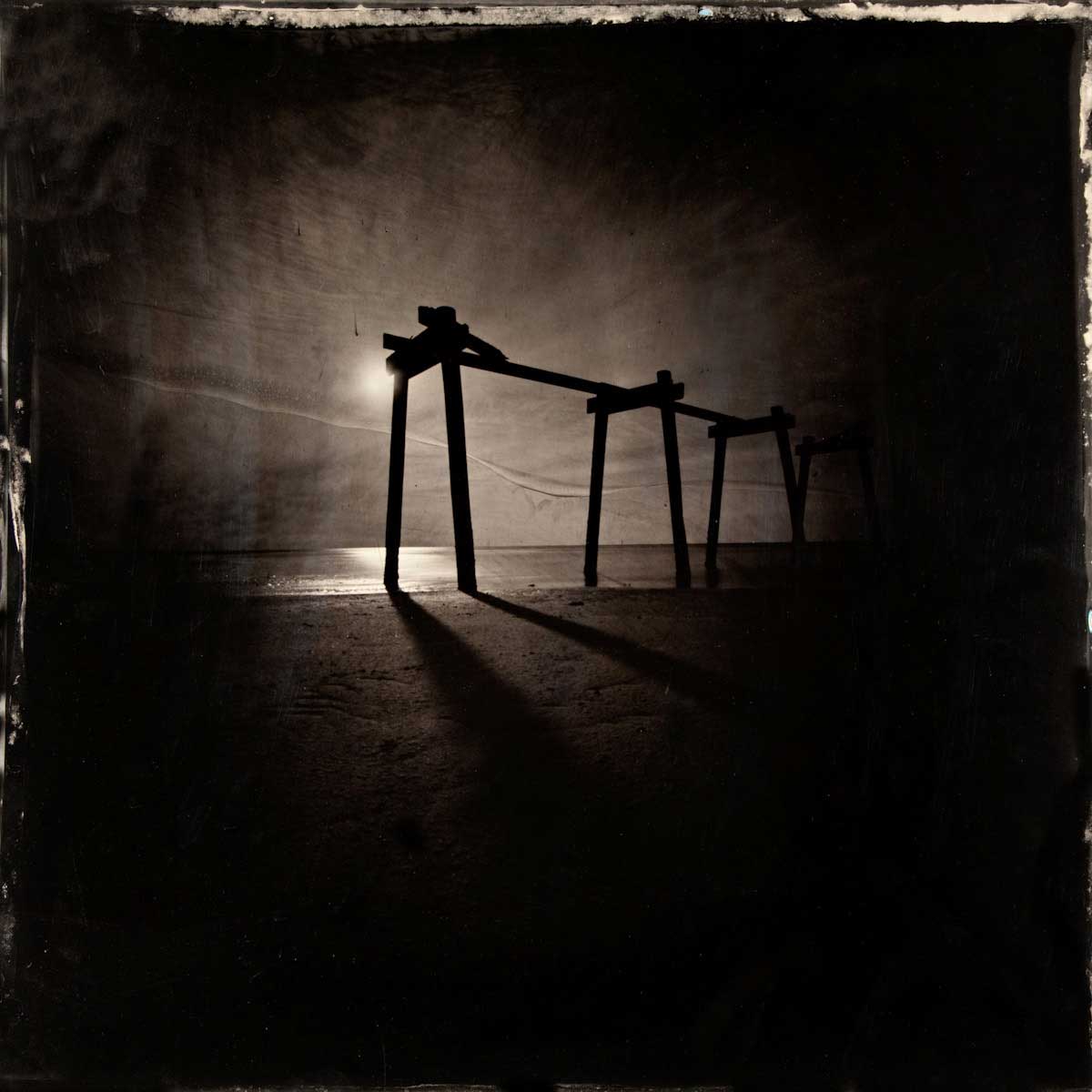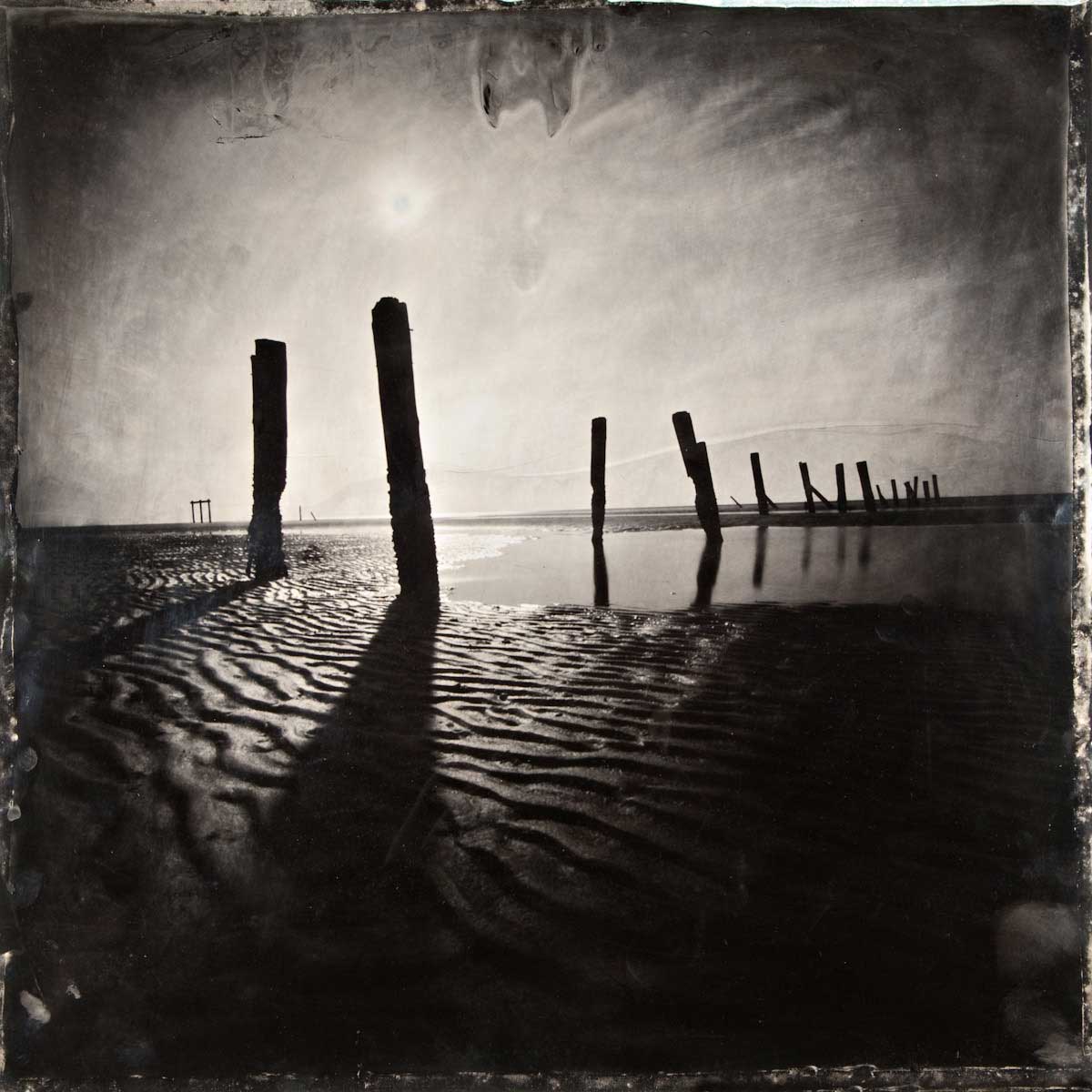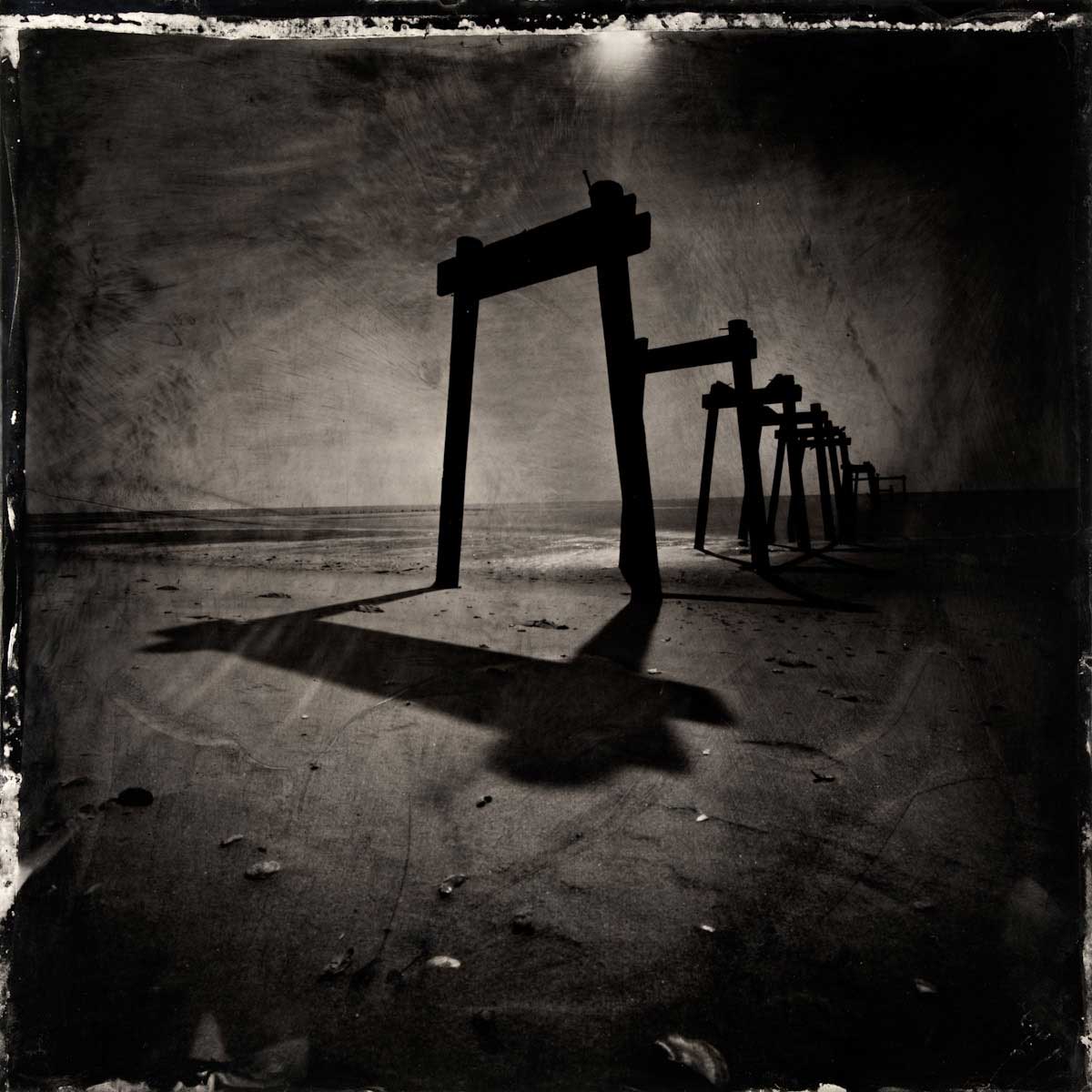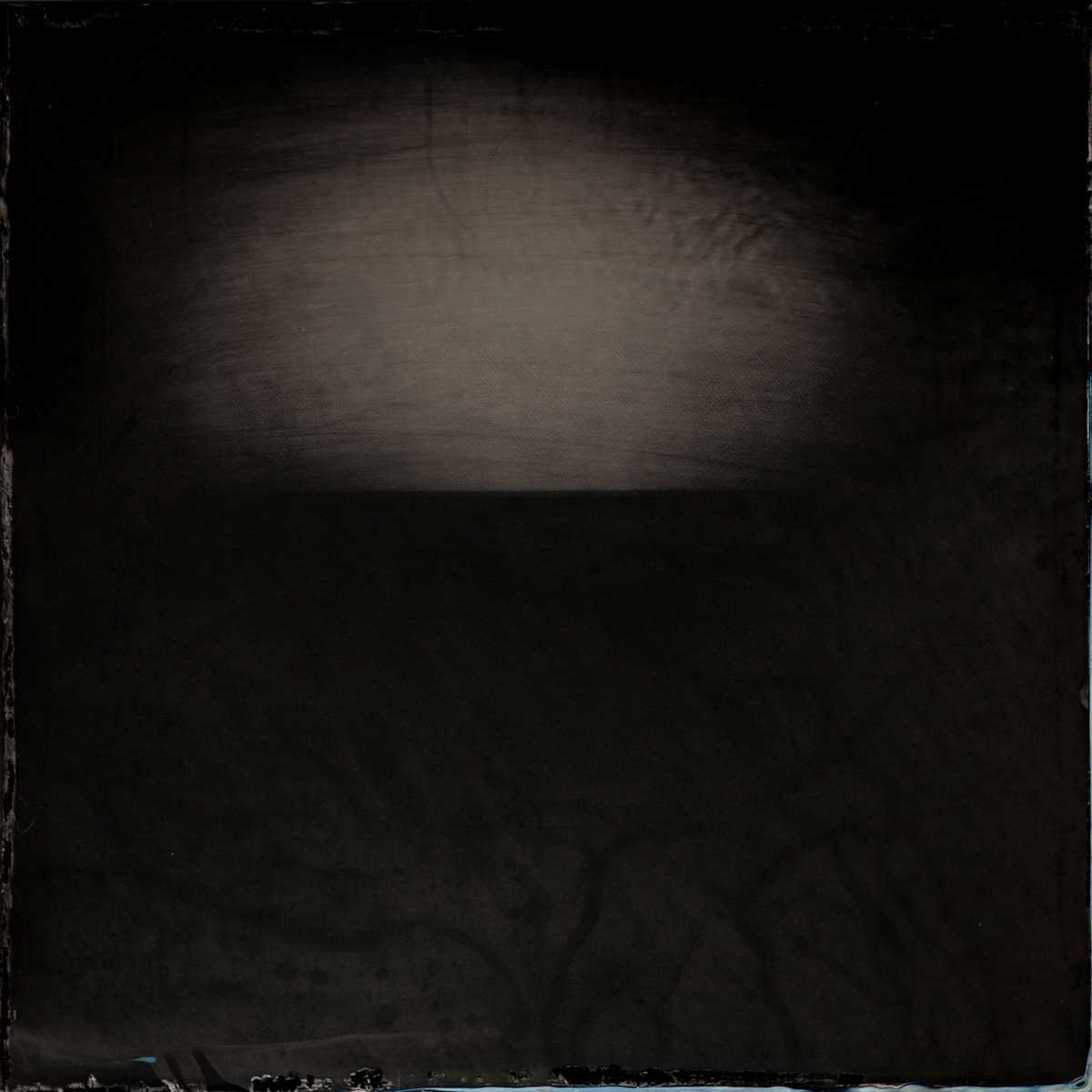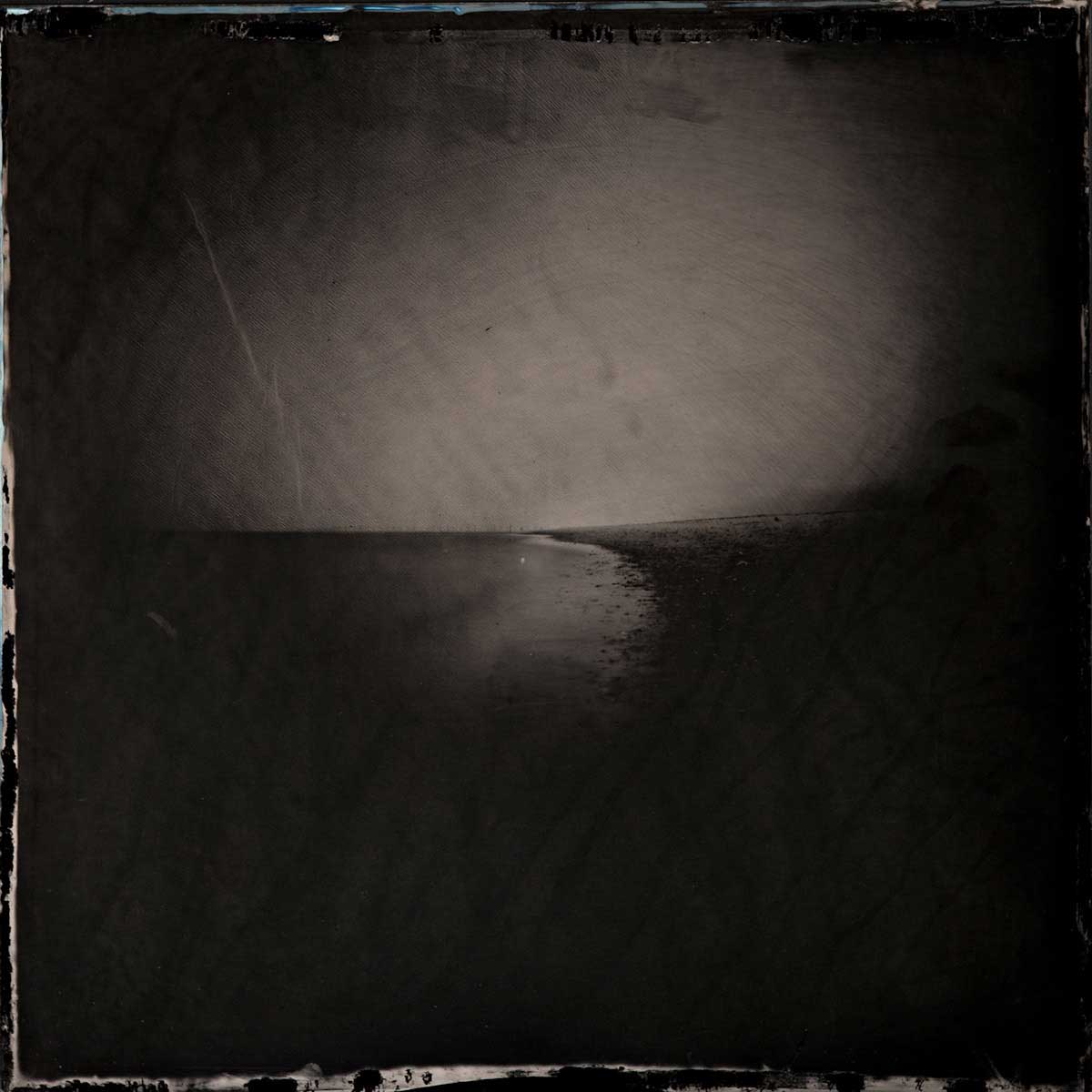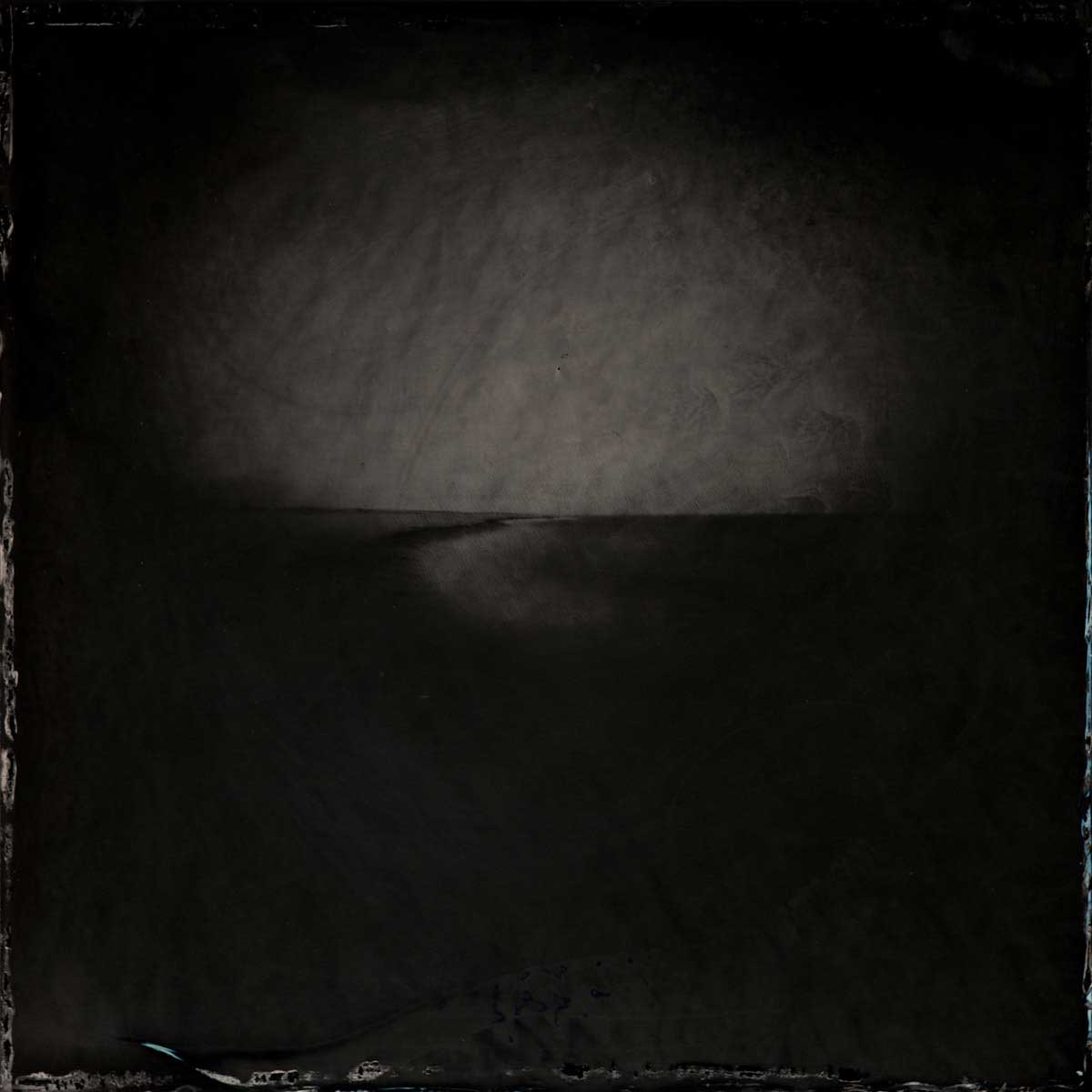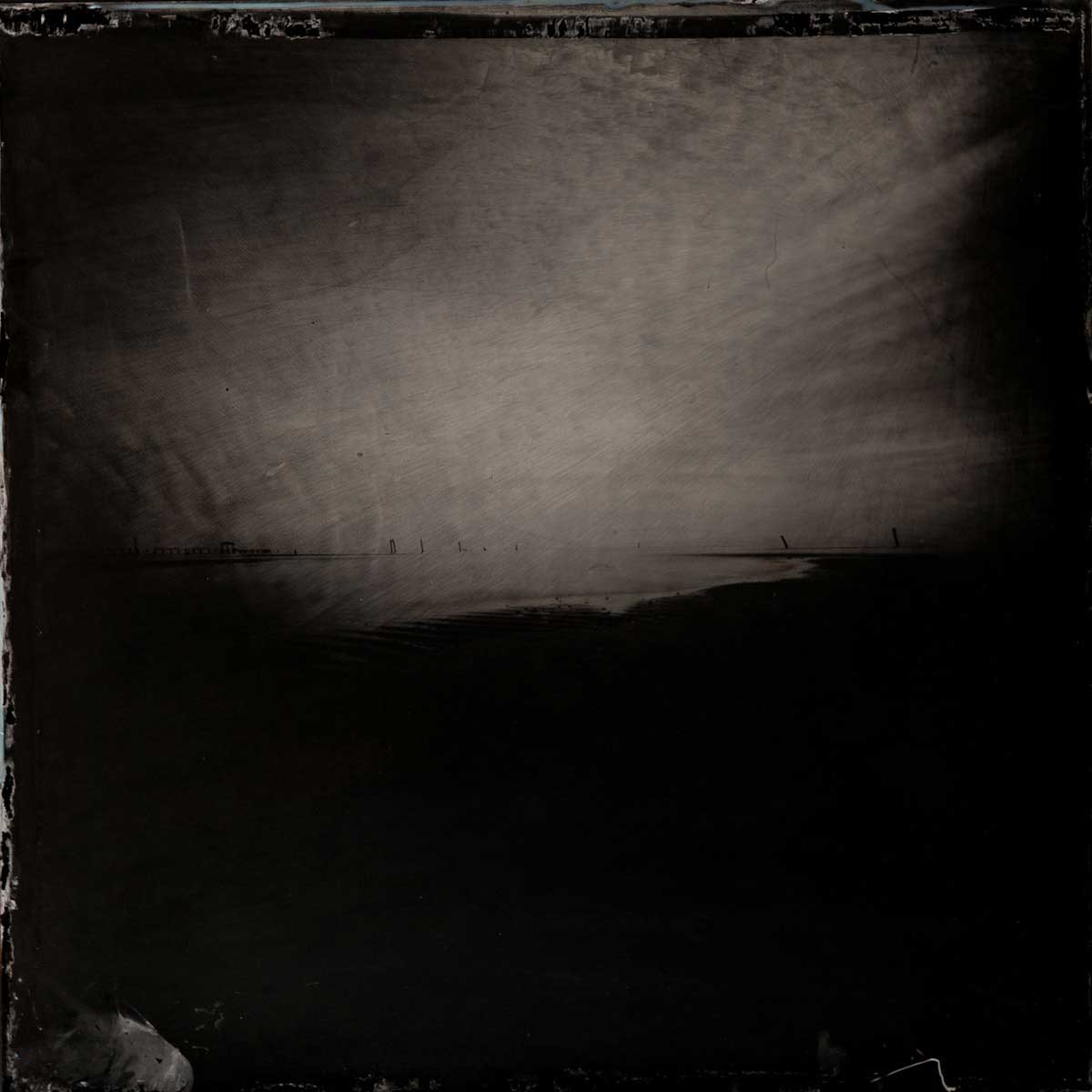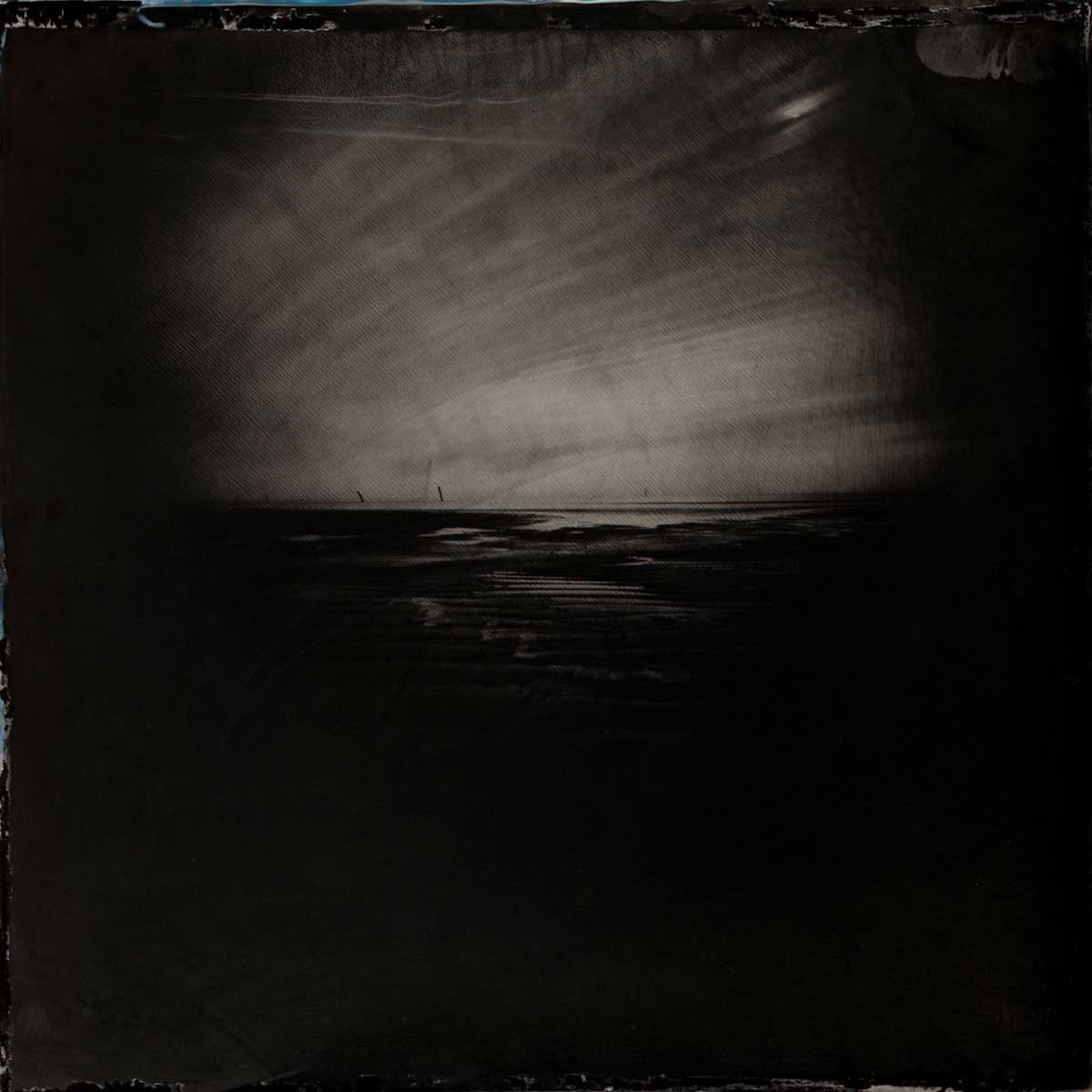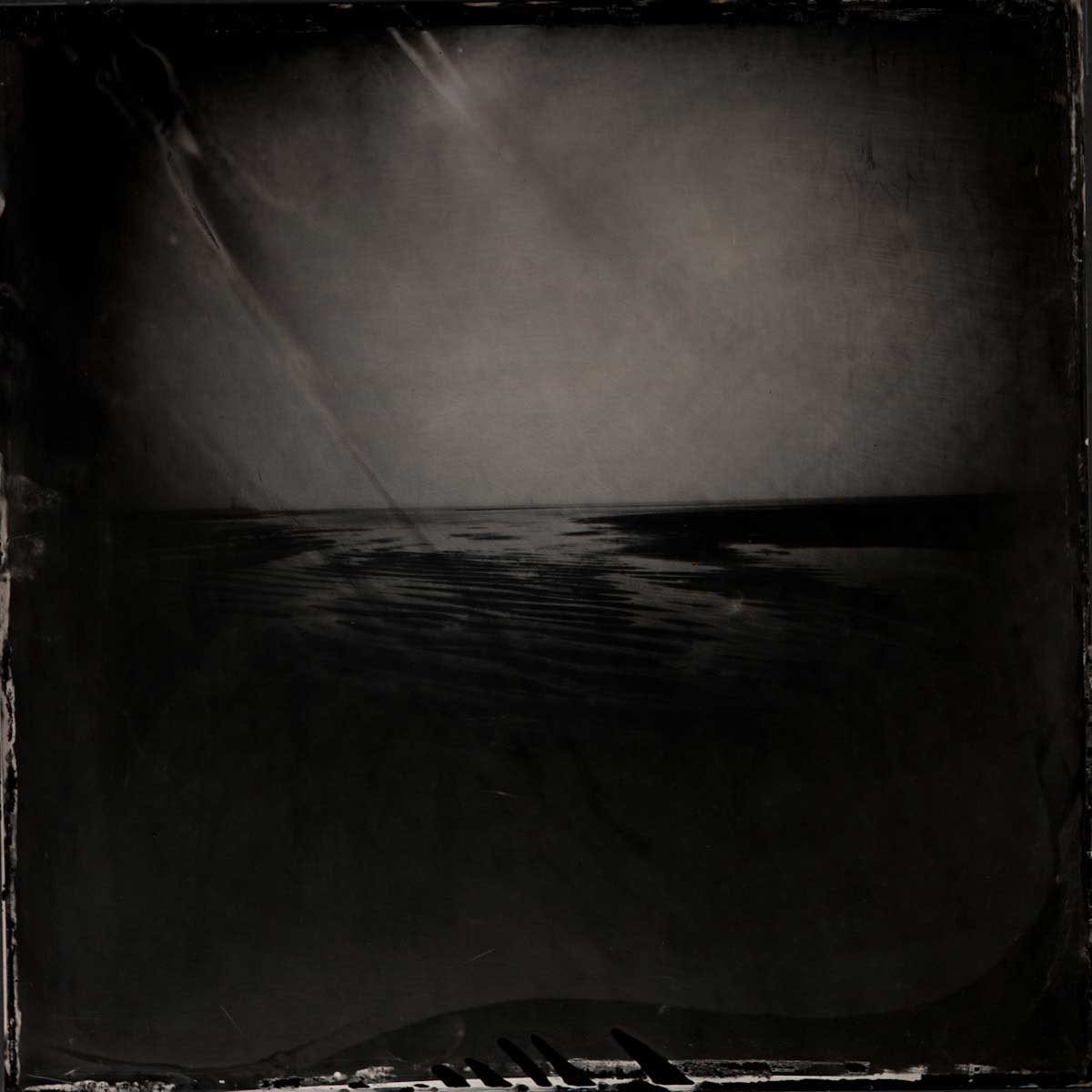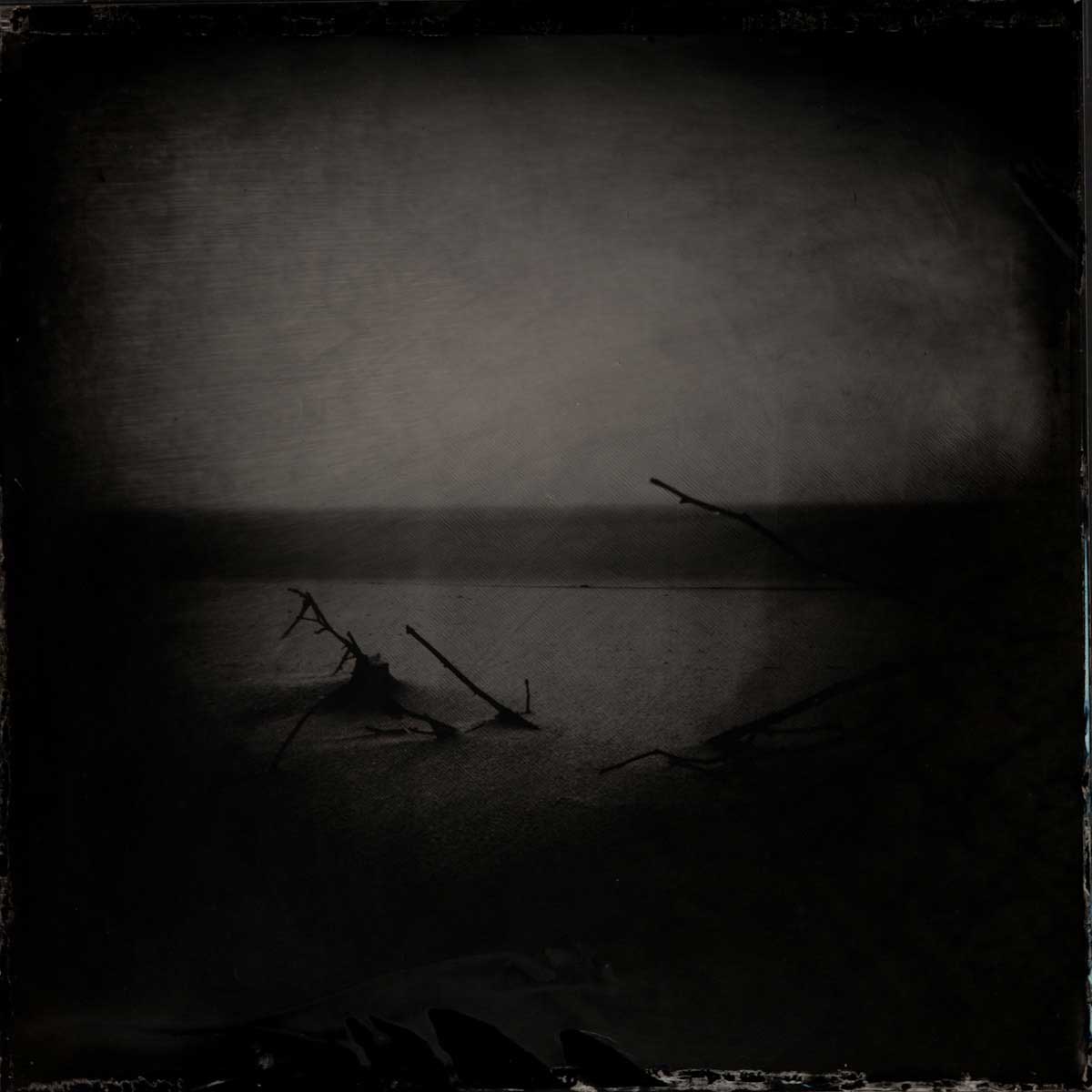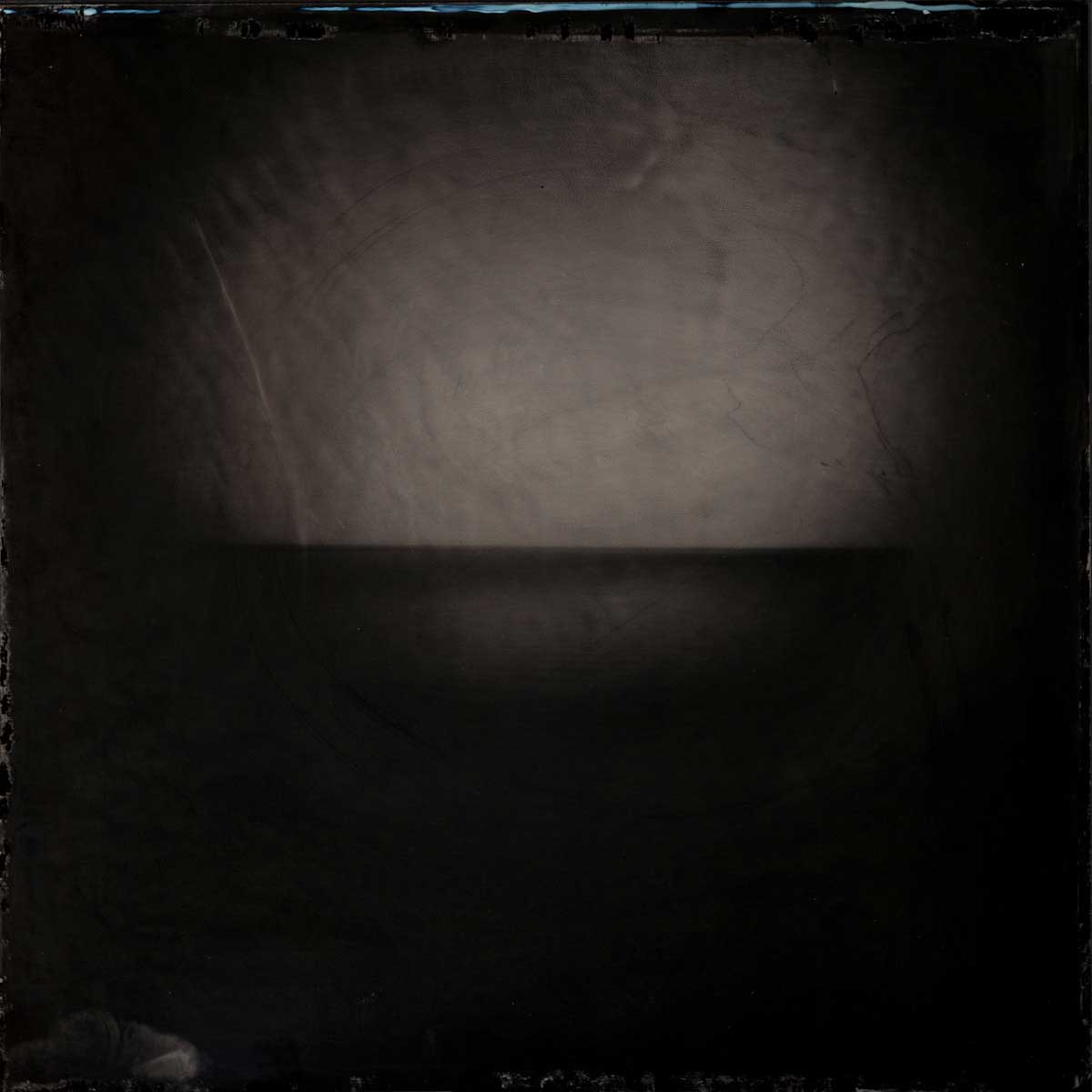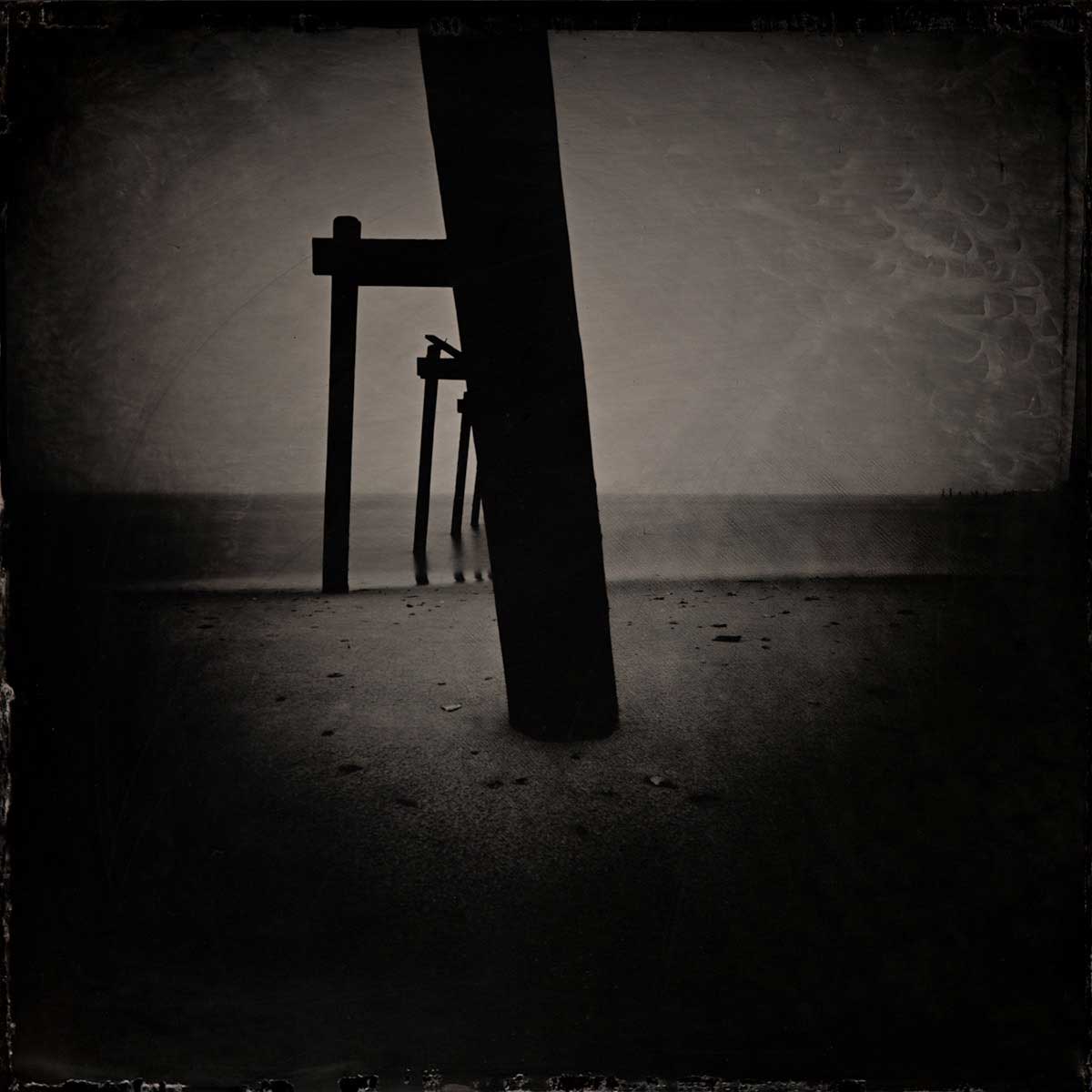 Legal Note: The photographer attest that have full authorization to give consent to the publication of these photos or project and have the authorization and permissions of third parties. Guarantees that you have all the necessary communications of property and you have obtained all the necessary authorizations for any property, buildings, architecture, structures or sculptures appearing in your photographs.