For me, this series is extremely personal because these are photos taken of my wife, who is my soul mate and my muse.
We started the series in 2013 a few months after we fell madly in love with each other. The hotel room we were staying in had the most beautiful drapes hanging from floor to ceiling and the light was low and soft coming in through the window. My heart was completely filled with love and happiness, so as a visual artist I just had to capture my feelings in a photo. This moment is what started the My muse series.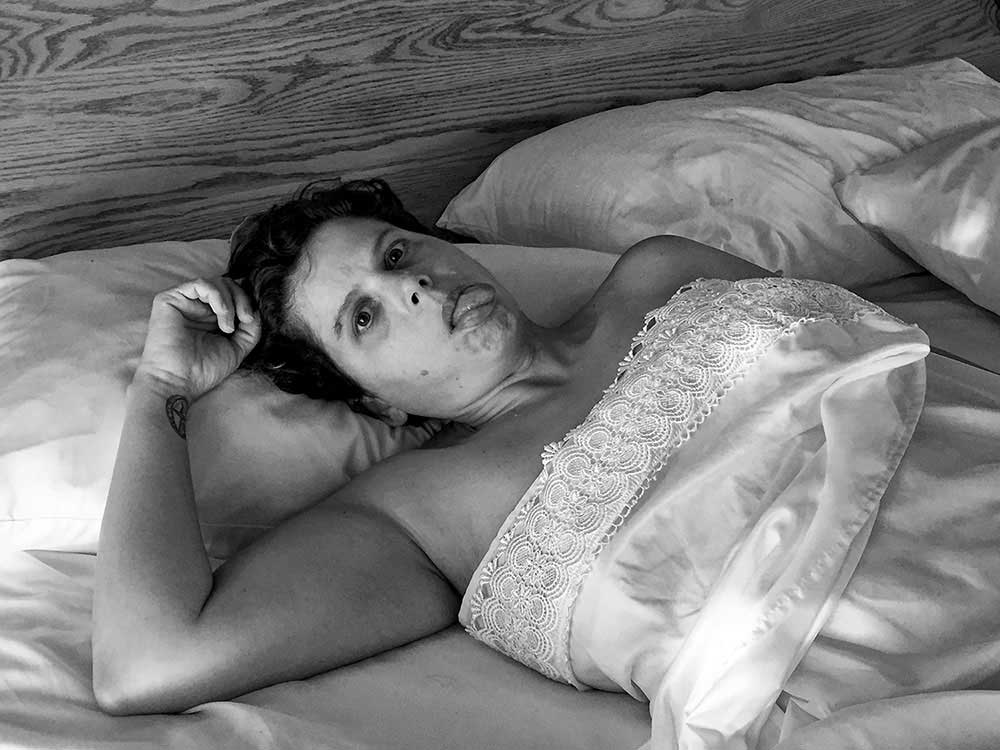 Every place my wife and I travel is a place where I take her photograph in a sensual way. Each photograph has such special meaning and moments filled behind it as I try to capture in the photo what my heart is feeling inside of me. Our series has been in progress for nine years and will continue to grow as we continue to grow old together.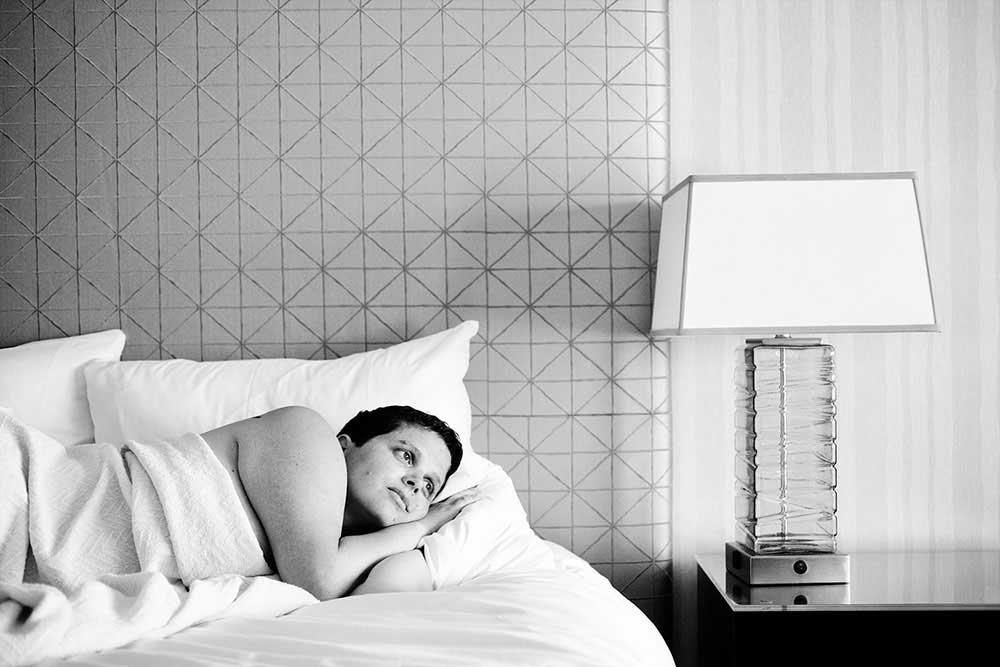 About Stephanie E'amato
Stephanie is an award-winning photographer living in Southern California who is part of the LGBTQ + family. She has a B.F.A. in Graphic Design though she does very little design work because her passion is in photography. Her favorite thing to do is use her camera to find ordinary things in the world and create extraordinary photographs out of them, whether they are in color or black and white.
Art has always been natural for Stephanie, though in her early years she preferred to draw. Of course, cameras were not as common as they are in today's world. So instead of taking pictures, she drew all the Disney characters she could find a photo of, and she is still a huge Disney fan today! It wasn't until Stephanie's first year in college that she discovered the camera when an analogue photography class was offered as an art elective. Her passion for photography was truly ignited when she became a mom and felt the need to document every moment of her children's young lives. This was good practice at learning to photograph movement and how to be patient! Later she became a contributing photographer for a stock photo agency in Spain where her work can still be found and used today.
Stephanie has won many photography awards, mostly for fine art photography, but one accomplishment she is extremely proud of is making it to be a semifinalist in the Adobe Design Achievement Awards while she was still a Graphic Design Student. Her entry was a very powerful documentary style series of her friend who lives with kidney failure, which ignited her passion of photojournalism.
Stephanie's dream career would be to travel the world as a photojournalist or street photographer. She finds great joy in being able photograph the lives of people who need to have their story told and bring awareness to a cause. Her passport is always ready for when she lands that dream job, but until then she will keep photographing everything around her and always working hard to find new ways to grow and improve her craft.[Official Website]