In the year 2014, because of the constant clashes in the region, a big wave of immigrants came from the town of Kobani in Syria towards the Turkish border.
As a photographer living in the region, I went there and documented the situation. I'd captured the images for an international media and I was very glad. However, upon returning home, I recognized that there was in fact a big distance between me and the people I've photographed. I was disturbed and I felt dissatisfied.
A few months later, I went back to the region. I visited the refugee camps. I had direct contact with adults and children, who have been away from their homes for months. Their common concern was how hard would it be to start anew a life in their destroyed towns. Then I decided that I had to make a last journey to complete my project. I crossed the border discretely to Kobani and documented the situation there.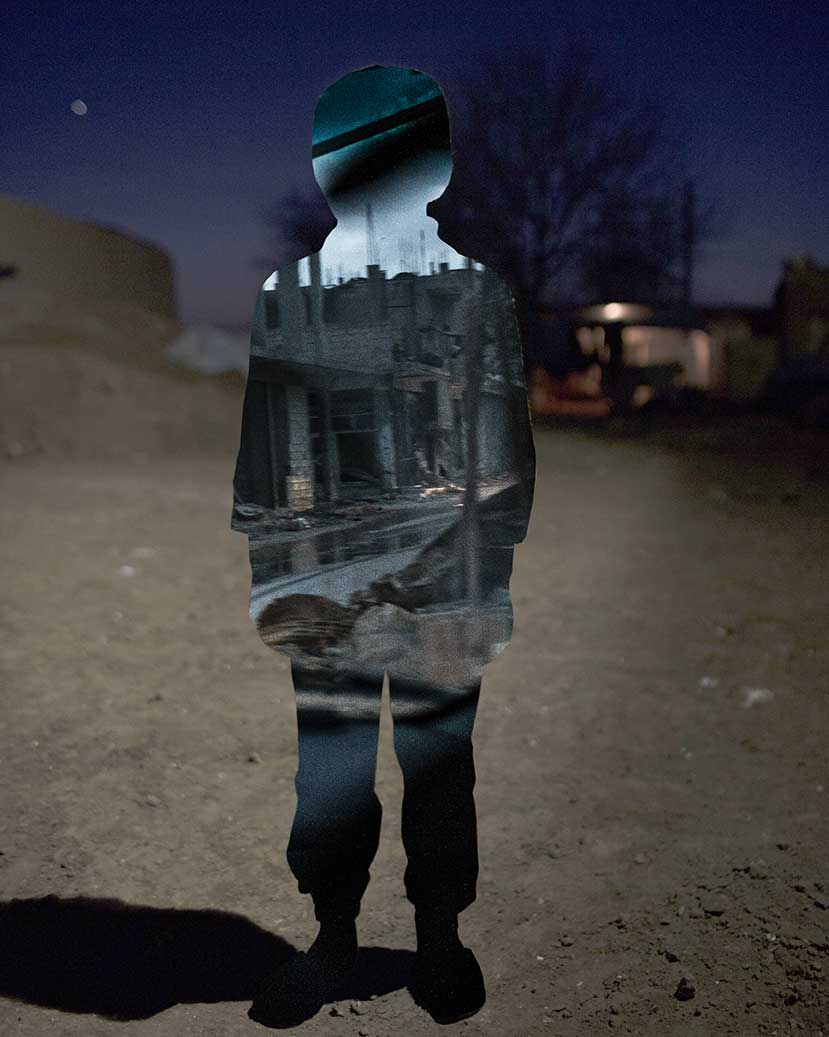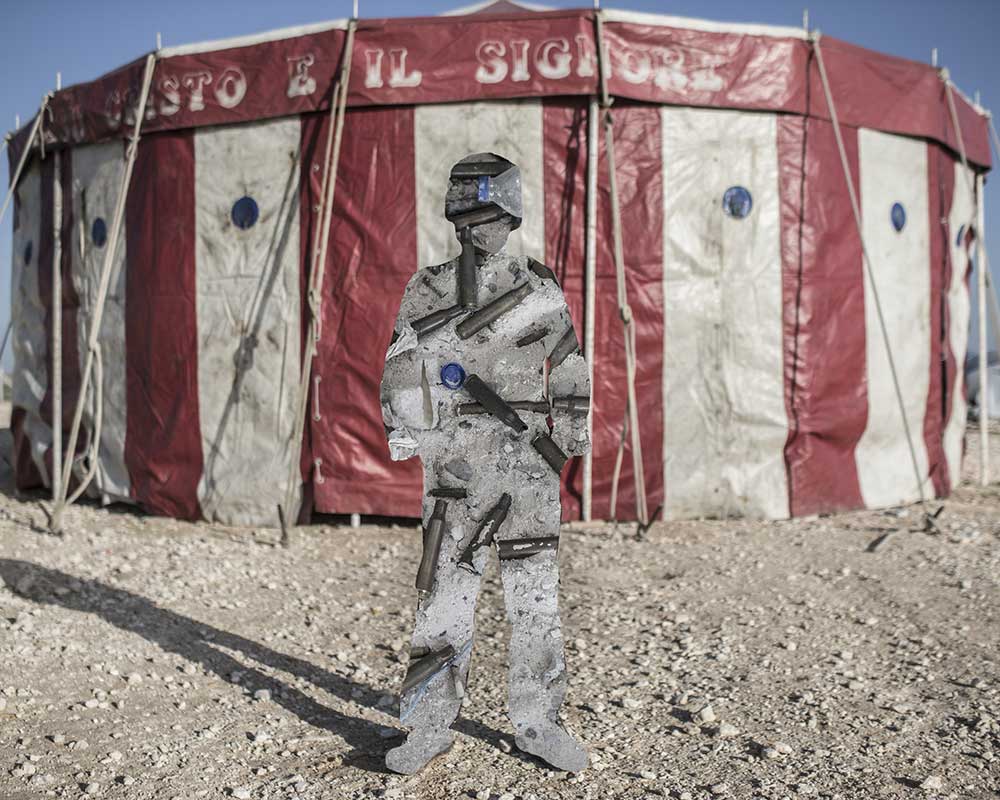 Houses totally wrecked, hopeless waiting in the refugee camps… this story had to be told without unnecessary complication, with simplicity but differently. In the series, which had two levels, I cut the portraits of the refugees in camps. I removed their bodies and added views from their hometowns that they want to return back some day.
About Barbaros Kayan
Barbaros Kayan is a graduate in Visual Communication Design with honors from İstanbul Bilgi University in Istanbul (2004). Kayan is a freelance documentary photographer and a multimedia artist. He focuses on social events, state politics, being in motion and streets in his works. He uses reality as a means. With his preferences about colour, saturation and moments; he aims to hint the author's existence. [Official Website] [ Credit: Barbaros Kayan / MOKU Stories ]