Born in Manila, Philippines in 1986, Michael lives and is based in Taichung, Taiwan. He is a visual artist who focuses on photography, photo-manipulation and installations.
His work is inspired by the imagined memories of nostalgic and dream-like environments; his works documents their decline into post-apocalyptic, nightmarish creations.
Manalo has exhibited in several countries – Australia, England, Germany, Georgia, Italy, Japan, Lithuania, Philippines, Poland, Serbia, South Korea, Taiwan, UK and USA. He has won the 2010 1st prize in the Digital Art Category at the Art Museum of Chianciano Terme, Italy and 2011 Best Photography Illustration from The Redmond Digital Arts Festival in Washington, USA, 2015 2nd place in the Secret Art Prize from the Curious Duke Gallery in London and Nominated for the APBF Signature Art Prize of 2014 from the Singapore Art Museum. He was also named as one of 2014 Asia's Top Ten Most Inspiring Visual Artists in Asia by the Top 10 Publications in Malaysia.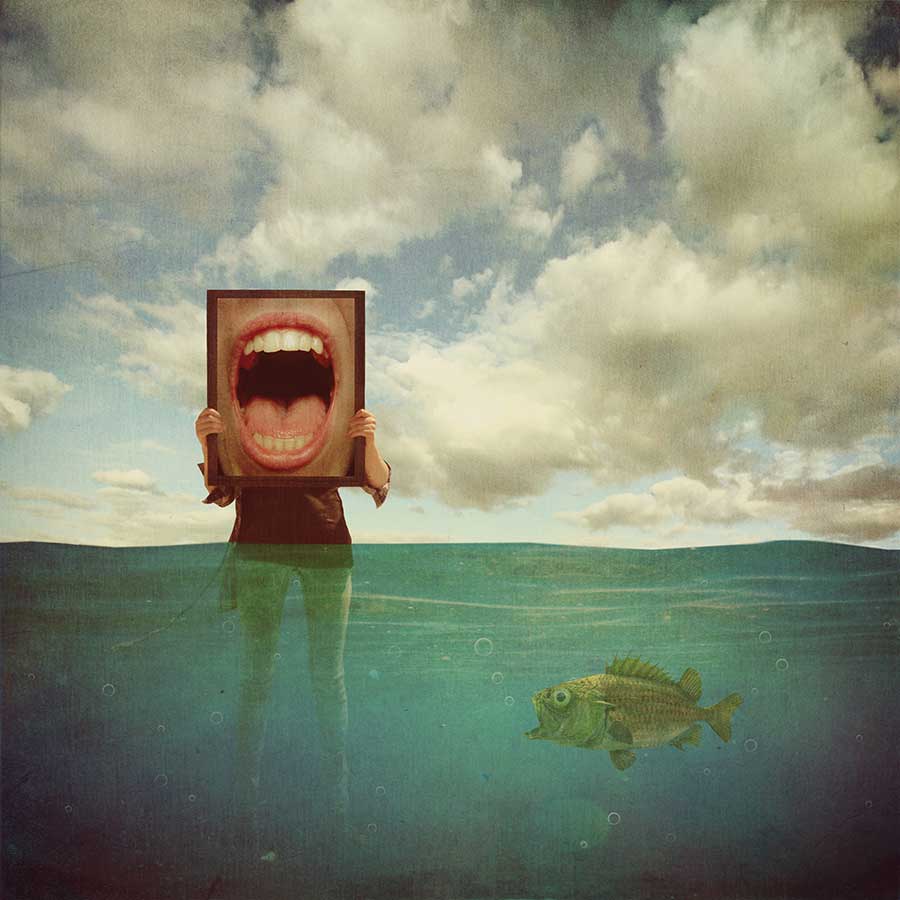 His career started as a photographer and as a photo-manipulator accidentally, when his brother gave him a camera when he was 21 years old (which he had been longing for a year at that time) He, of course, got very excited and took a lot of photos. But deep inside, he wanted to express what he felt more and photos couldn't do it. He didn't know how to paint but he knew how to draw so he used the photos and used Photoshop to concretize his visions. He started to work with a photography company in the Philippines and after a month of working as a photo-editor he decided to work as a freelancer and he quit his job and he's been happier since. The year he started to create photo-manipulations was in 2009.
He noted down names where his art is inspired from Salvador Dali, Rene Magritte, Joan Miro, Giorgio de Chirico and contemporary photo-manipulators and photographers like Michal Karcz, Murat Turan, Vitaly S. Alexius, Benoit Paille.
He states that his inspiration most of the time, comes from his own experiences in travelling, stories from the people that he has met, his own memory which he twists and also, from the situations that happen in society.
About the process of creation, Michael said that when he started photo-manipulation he would usually think of a concept first, and sketch it on paper. As he progressed, he became more familiar with Photoshop, and with the stock photos he had, he had them remembered and with that, he knew what he wanted to create. He said "I remember creating back then, just by looking at a photo and imagining what could happen in this photo, and my mind flies and I think of the stock photos I need and then I start to create".
According to him, there was this style of creating which he did before as well which is called The Surreal Manifesto by Andre Breton, which states: "Psychic automatism in its pure state, by which one proposes to express — verbally, by means of the written word, or in any other manner — the actual functioning of thought. Dictated by the thought, in the absence of any control exercised by reason, exempt from any aesthetic or moral concern."
When asked on what was his most favorite artwork that he has made, he said that the work "Tales from the Hidden Attic" would always have a special place for him, because for him, this work was the time when everything started; the first time he set foot on this road; the start of this dreamy state of himself. According to him, during that time, his passion for creating photo-manipulations had so much fuel that the only thing limiting him is time and his skill in using the Photoshop software. [Official Website]