With the innovation of digital technologies such as artificial intelligence in the 21st century, the world of metaverse is being witnessed around our lives such as games and movies.
The age of mixing virtual with reality. In the metaverse world, the cyberspace where virtual and reality are harmonized is called mixed reality MR (mixed reality). What should we prepare for in this age? What role should photography play in this world?
I want to go on a long journey to find the answer to this question. In this project, to create an image of this virtual and reality-mixed world Virtual images were implemented with graphic matt painting technology or 3D modeling while photographic images were used for reality world The photographic images and graphic images fit in one place, interact with each other, breathe, and enter the world of mixed reality by throwing a silent message to the audience.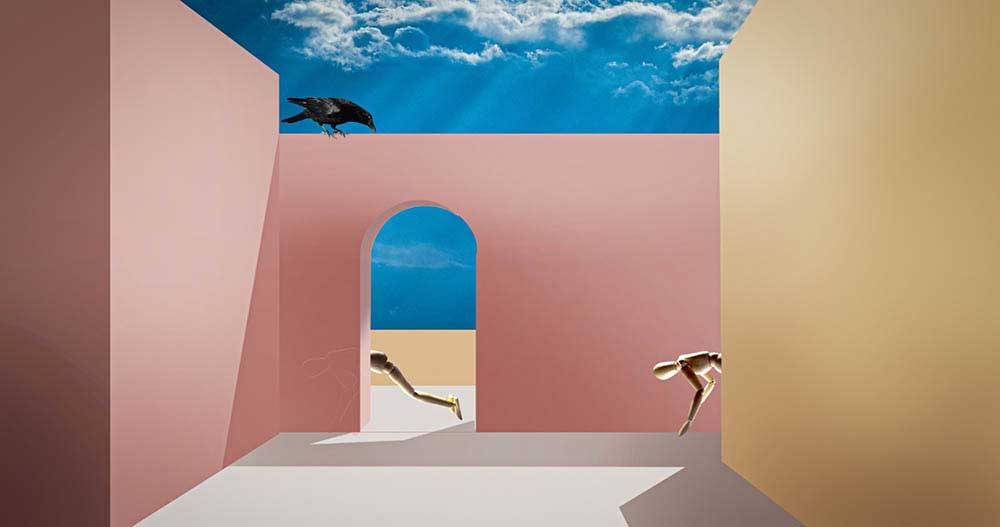 About Byoung ho Rhee
Byoung ho Rhee spent more than 30years for LG , SAMSUNG as electronic part engineer and technical executives. After retired . He began with his rest life as a photographer . While having studied Digital photography for Master's degree at Hankyong National University Graduate School, He is mainly focusing on Neo Surrealism photography with Digital integration , manipulation and 3D modeling.[Official Website]