The Mayapuri district, located in the West of the city of New Delhi, is the industrial area with the highest concentration of vehicles and metals recycling centers of India.
This area, where once stood only a few small activities, now extends to a radius of more than 4 km and every day work there over 3000 workers who dismantle and reassemble all types of vehicles, and then resell them as new customers from all over the country.
Few people remember that in 2010, right in this district, there was a serious accident due to the dispersion of cobalt 60, which caused the death of a man and the the hospitalization of eight others. In terms of safety, nothing has changed since that day.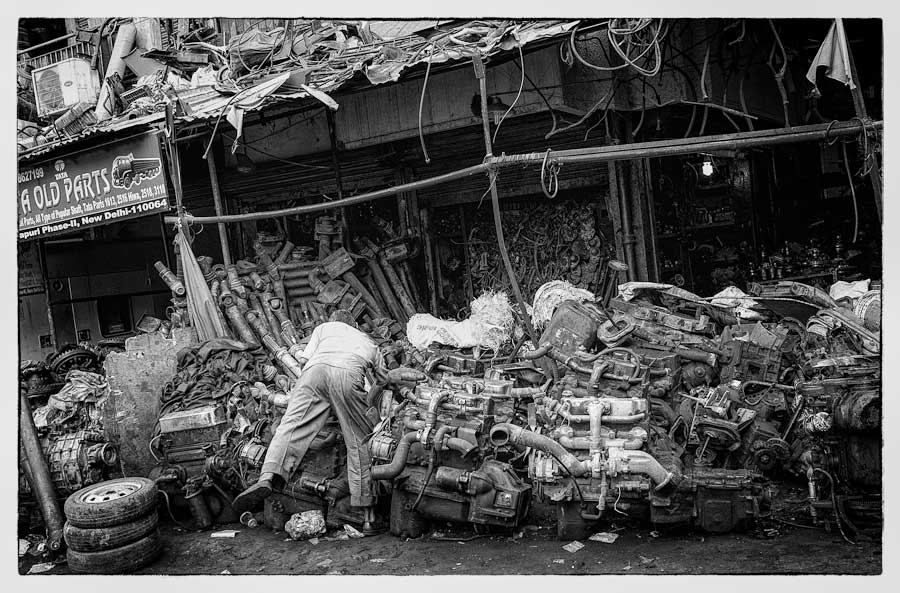 Arrived in Mayapuri, there is a total sense of disorientation and confusion: streets are unpaved and uneven, the sewage system is nonexistent and the acrid smell of scrap metal and waste permeates the air and left on for days. The workers do not wear any kind of personal protective equipment, and most of the tasks of cutting and dismantling takes place outside the workshops.
Polluting materials are processed directly on the ground: lead and acid batteries, engine oil, coolant and lubricant are just some of the carcinogens substances that penetrate the soil. The resulting level of toxicity represents a real threat to the nearly 10000 inhabitants living around this area.
None of the centres of destruction is equipped with the radiation detectors provided by the International Regulations, which are the norm in the factories in the United States and the countries of the European Community.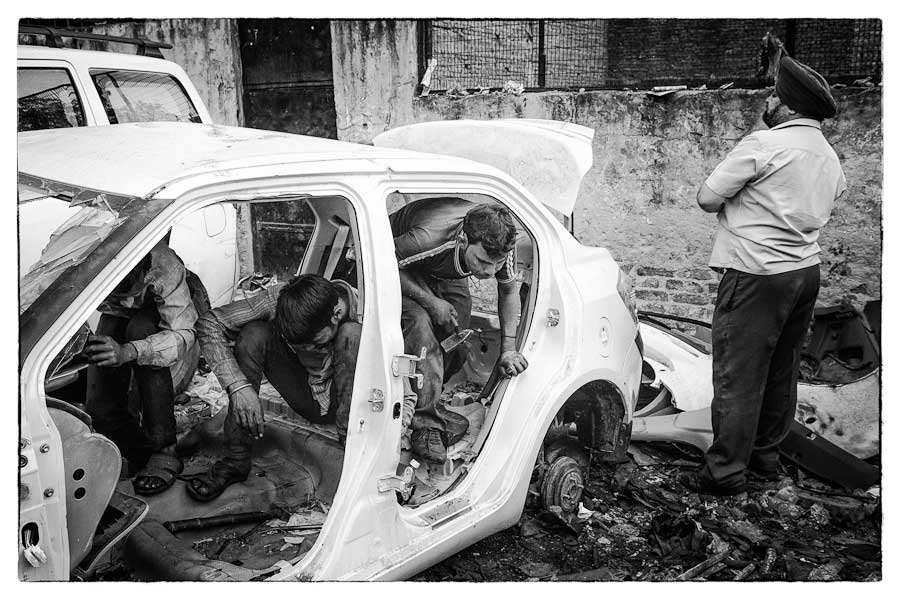 According to a health survey (approved by the Directorate of Education) on 600 students aged between 10 and 14 years in Mayapuri, 59% of them presents symptoms of respiratory disease. This scary percentage is due to the massive presence of particulate matter (TSP) that, in urban areas like this, determines an increase in lung diseases and cardio-circulatory diseases.
On April 5, 2015, Prime Minister Modi took a first step by ordering to the ten largest Indian cities (including New Delhi), to adopt as soon as possible air quality monitoring stations. Unfortunately, the Minister of Environment and Climate Change Prakash Javadekar, did not give any indication as to what will be the practical measures that the Government will have to implement for environmental improvement.
Nowadays remain strong doubts about the real effectiveness of such measures, especially on the fate of the inhabitants of India.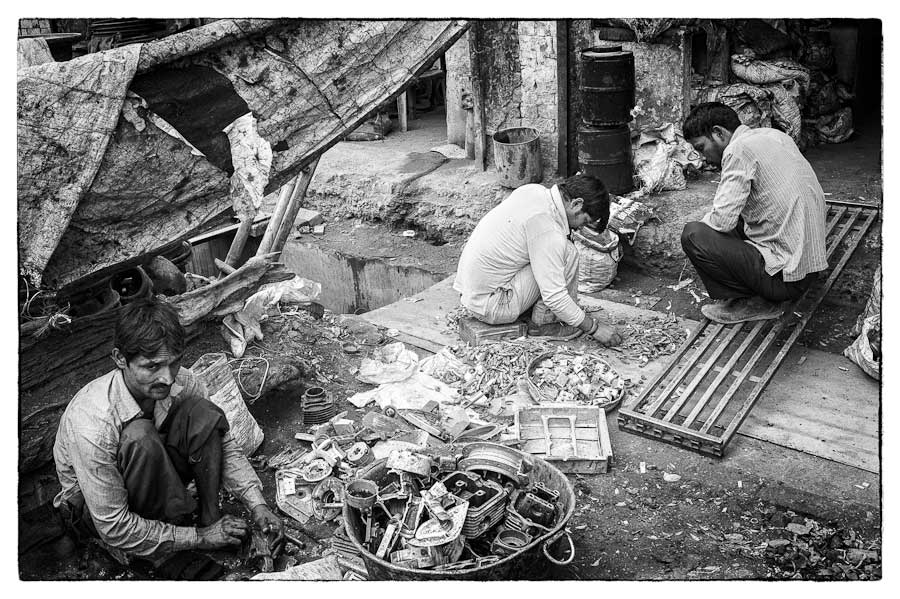 About Giancarlo Zuccarone
Giancarlo Zuccarone is an Italian photographer, contributor of Art Commerce (Photo Vogue). Graduated with a degree in cinematography and filmmaking at "Università degli Studi Roma 3" (Rome, Italy). His works are mainly focused on social and cultural issues. It has appeared on magazine and websites as: National Geographic, Vogue Italia, Travel and Leisure, Skylife, Blouin Artinfo, etc. During 2015, he received the following prizes: PX3 (Prix de la Photographie Paris) – Silver Medal | Nikon Photo Contest – Third Place | IPA (International Photography Awards) -Three honorable mentions | Sony World Photography Awards – Open Competition Commended. [Official Website]