My name is Matej Hubcej and I am 33 years old. I am an amateur photographer and it means that I don´t make my living by photography.
Actually it is my hobby and my passion, it is collecting of new experience, improving my creation and making my portfolio. I am from Slovakia and I live in a smaller town, in Poprad. I have been interested in photography for 4 years. I am a self-taught person. I have not reached university education and in my family there is nobody who is interested in photography or any fine art.

Usually I take photographs by my digital camera as the most of photographers or sometimes I use a classic analogy camera. In 2012 I attended a few workshops for improving my photographing skills, especially in the fashion, nude and portrait areas because I am the most interested in these genres. I learnt a lot of things about photographs, about a light, composition but also about communication with models. I am trying to be the most original and that's why I started to mix all these genres with art and I started to make different drafts in interesting design. Mostly I take photographs on the lower aperture numbers I like the black&white photographs the most. It is the photograph which has its depth and soul and it is a place where the edges and shapes can be stood out the best. My photographs are usually made in exterior but at the last time I spend a lot of my time taking photographs in the studio (the most of them are artistic nudes). I am not used to take very much photographs.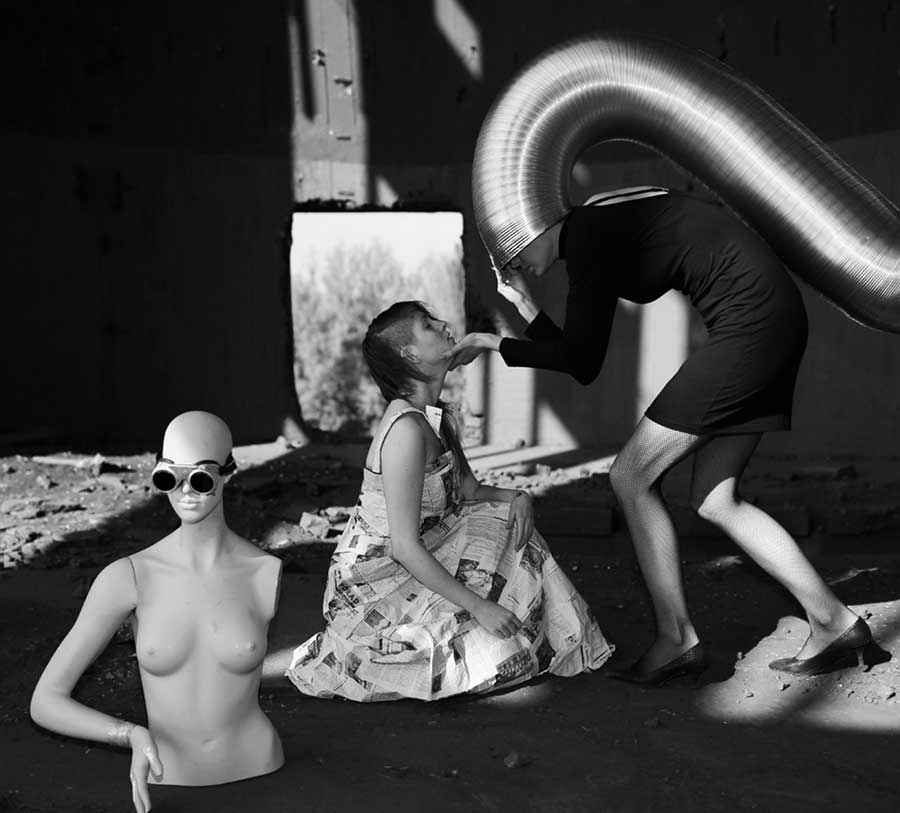 I am taking few photographs but I aim at the result and it is very important for me. I am trying to be different from others and don't copy anybody. Every second many new photographs are made and you have to be different and original when you want to have someone´s attention. In the photograph I am not keen on difficult postproductions and retouch, I am keen on the classic photography, the cleanness of shapes and the original heart of photography. In 2014 I organized my first exposition in Tatra gallery together with talented painter Julliet Lauf. This exposition was organized very interestingly, her paintings unobtrusively followed my photographs and it made very positive visitors´ response.  Recently I published my creation in an online art magazine called Slovak Art Magazine. It was my first publication at all. In the near future I am planning to add one project to my portfolio. I have had it in my mind for some time but I didn't have time and possibility to start with it. It will be a conception of some fashion-art photographs, which will follow each other. If it is according to my ideas, I will publish a calendar and organize next exposition also according to this conception. As for social networks and media, I don't use them very much, nowadays I am just on the only the biggest. I am registered on three social networks but I don't add anything there and I don't update them.
My portfolio is on my personal website. Photographs mean so much for me.. Currently, the camera is my wife and the photographs are my children. I spend all my free time taking photographs or thinking about a photographic scene, which I will take later. The most beautiful thing about the photograph is that we can see there that the time is frozen. When you take a photograph, it will be here forever. I have a lot of dreams connected with photography but I am a realist. We will see what the future will bring. Yet, I will enjoy my every good photograph and also every success, big or small. [Official Website]