Mark Mawson has had a camera in his hands since he was 8 years old. After leaving school at 18, he studied photojournalism in Sheffield, England, and then went on to work for many of the national daily newspapers in London such as The Times, The Sunday Times, Today, The Daily Mail & The Mail On Sunday.
After a few years Mark looked for something that gave him more directorial control over the subjects he was photographing and also his lighting. He moved into shooting for magazines and advertising agencies, his subjects ranged from celebrity to portraiture to moody landscapes.
More recently, Mark has specialized in shooting people and fashion underwater and has been shooting a personal series titled 'Aqueous', since 2005. Aqueous is a journey into an, as yet, undiscovered alien or underwater world, using a combination of coloured liquids & photography. The colours swirl and blend resulting in beautiful creations that resemble strange creatures from far off places or inter-galactic explosions. Mark was first inspired to shoot the series by watching milk being poured into coffee. [Official Website]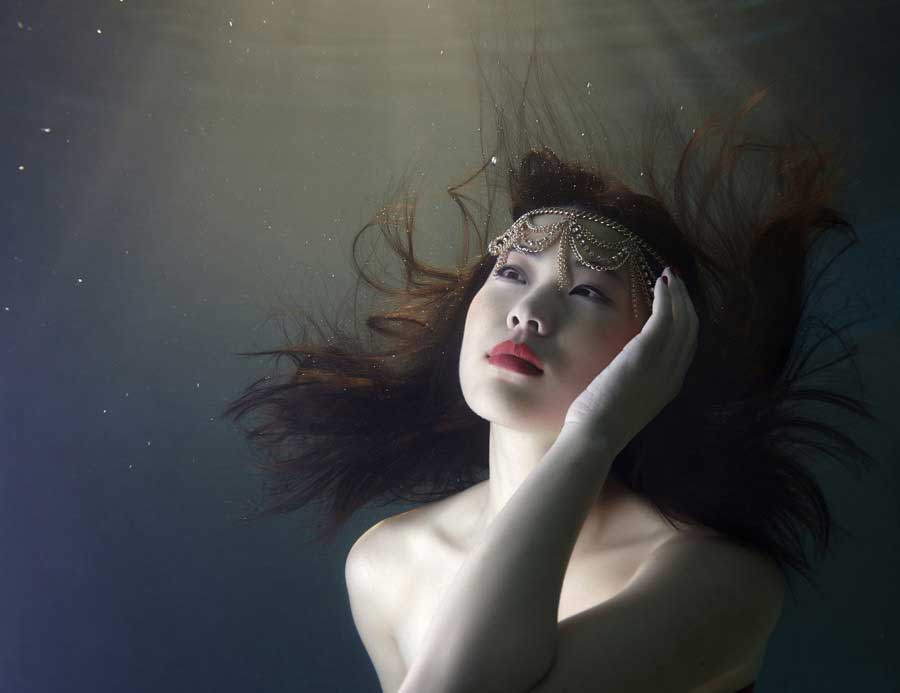 In 2012, an Aqueous video was projected onto the walls of Buckingham Palace in London as the backdrop to The Queen's Diamond Jubilee.
Mark has won several awards for his Aqueous series.
In 2009, he was a finalist in the Sovereign Asian Art Awards.
In 2010, he was awarded a Gold and Platinum Award in the Dabomba Creative Awards and Silver in the 2010 International Aperture Awards.
In 2011, he was awarded a Gold in the Dabomba Creative Awards for his Aqueous Fluoreau series.
Shortlisted for 2012 London Awards.
2014 Runner up in the International Photography Awards.