At daybreak, the light is splendid on the plain of Mapusa road. The laundry seems to float in the void.
The laundry team is already hard at work. They are low caste people, none of them speak English, but after exchanging tea and cigarettes contact is established and I spend the morning with them.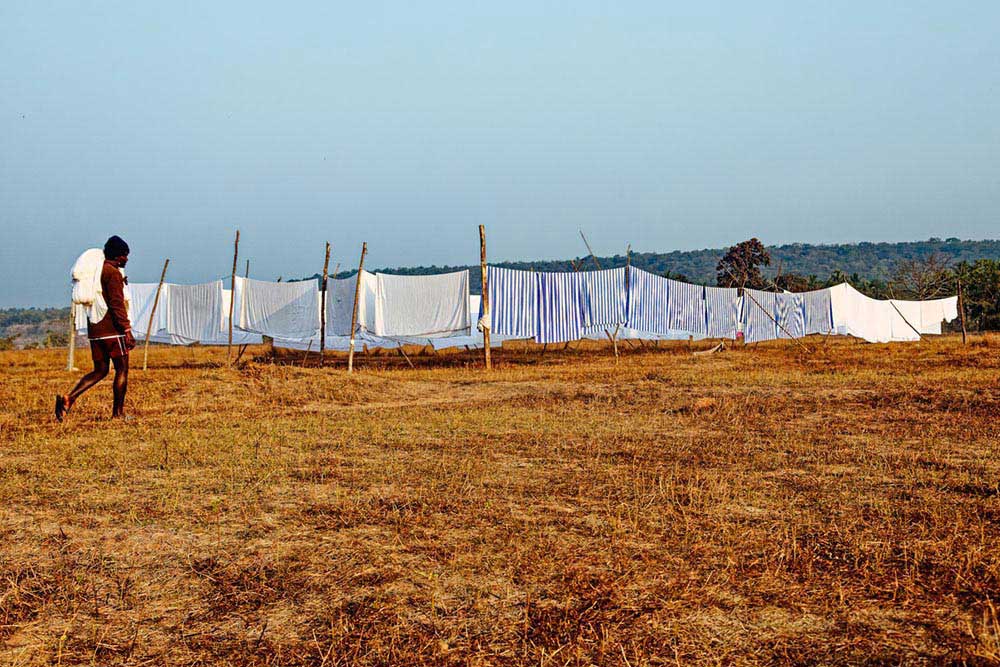 Far from stereotyped images, gaiety is essential. I'm more dealing with a sports team whose members are "teasing" than with poor people who are suffering. And yet poverty is very present, they squat in the surrounding shacks and live in obvious precariousness, they come for the season and wash the clothes of the hotels on the coast and a little work clothes. The following year I brought them the prints of their photos, they found me like a dear friend, their joyful hospitality remains etched in my memory.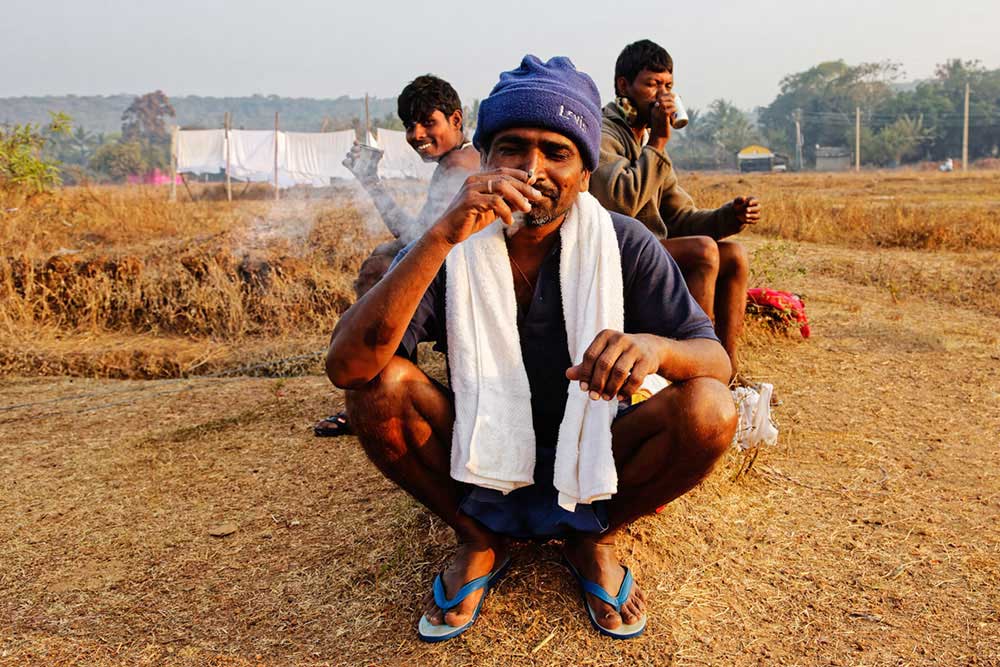 About Henri Kartmann
Photographer and visual artist, lives in Haute Provence. His work seeks signs in new landscapes and the limits of "natural" space. His environmental images seek to go beyond description, almost to the level of matter. He exhibits in France and abroad (Spain, USA, Russia, Cuba). His images have been selected by several photographic magazines and in 2005 he published «Greenhouse Effect or the Aesthetics of Remains». Winner of the "Ultimate Eye Foundation" in San Francisco, this series was the subject of an exhibition in 2005 at the "Peninsula Museum of Art" in San Francisco. It was selected in May 2008 at the FIIE (International Environmental Image Festival) in Paris and screened at the RIP in Arles.The same in 2009. In 2010 he won the discovery prize there. In March 2012, he exhibited at the World Water Forum in Marseille. He ex- hibited in Cuba in April 2013. He exhibited in Montélimar with Hans Silvester in November 2013. He exhibited at «Focales en Vercors» with Hans Silvester in April 2015. He exhibited at «Rêves de cèdres» in Bonnieux in June 2016. In 2018 , He takes part in "Presence(s) Photographie" in Montélimar with Bernard Plossu. In August 2019, he presents «50 years of photography» in Forcalquier. In November 2019 he participated in the exhibition: «What is photography for you» with the friends of Bernard Plossu. In July 2020 he exhibited «In the limit» as part of the «Nuits de Pierrevert» [Official Website]