This series was taken in the Larung Valley in Sichuan, China (in Tibetan area of Kham).
Little houses expanse of Tibetan Buddhist nuns and monks seems like a quiet wave on a beautiful lake. It feel as if the teachings of Tibetan Buddhism seems like spreading.
The Larung Gar (Larung Ngarig Buddhist Academy(Larong Wuming foxueyuan)) is a religious center of the Nyingma tradition of Tibetan Buddhism. The population of this community is over 40,000, mainly composed of nuns and monks. It is one of the most large religious institute of Tibetan Buddhist learning of nuns and monks in the world. This Gar was established in the beautiful green lush remote valley in Seda (Sertar) in 1980 by Jigme Phuntsok Rinpoche of Nyingma tradition of Tibetan Buddhism in contemporary Tibet.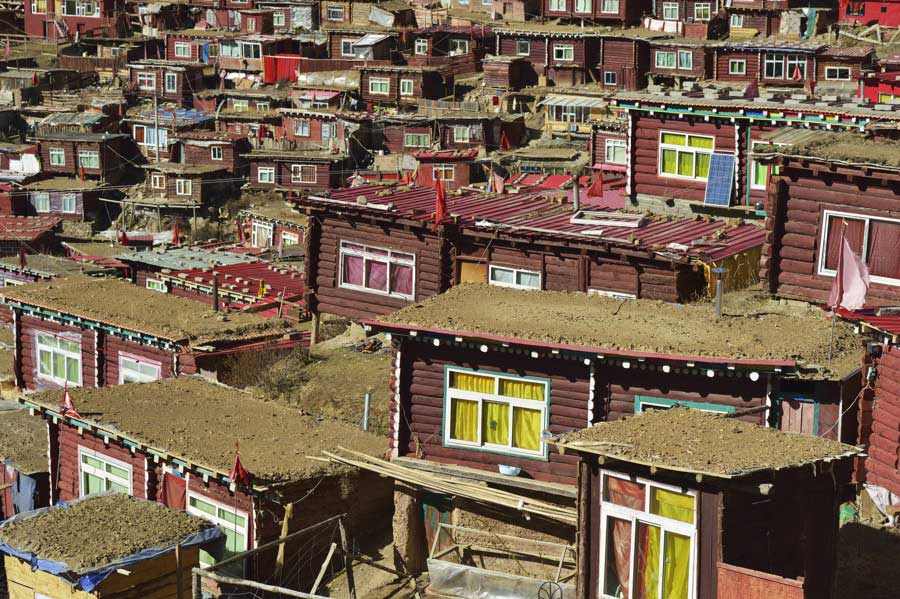 About Shinya Itahana
Shinya Itahana was born in Matsue (Japan) in 1980. After graduating from university he became a system engineer and a high school lecturer. While living in Tokyo for about 10 years, He traveled around many countries in his life. This is not a job, it's just a hobby(or wander)factor. After that, he is working on photography. And now he is shooting and looking for beautiful Buildig, citycape or designing in Asia. He likes mainly shoot designs related to people's lives, buildings, cityscape and nature. Also, he value the feeling felt on the spot rather than the postscript (explanation). His work has been collected twice in the Kiyosato Museum of Photographic Arts (KMoPA) in Kiyosato, Yamanashi, Japan. [Official Website]