Mongolia is the home of the Kazakh golden eagle hunters. The Kazakh eagle hunters preserve the centuries-old tradition of riding with golden eagles to hunt for foxes, marmots and even wolves.
The Mongolian eagle hunters are a dying breed. In one estimate there are only fifty or sixty to two hundred and fifty eagle hunters left The golden eagle hunters capture the eaglets at around four months old, which is old enough to know how to hunt but young enough to be pliable to human company and training.
Almost always female eaglets are chosen because they are more aggressive and  larger than males when adult. The eagles are domesticated, fed by hand, and will live with the hunters' families for years. The Golden Eagle festival is an annual traditional festival held in BAYAN-OLGII AIMAG (province), Mongolia. The festival  incorporates  an opening ceremony, parade, cultural exhibitions and competitions.
Dressed in full eagle hunting regalia and mounted on groomed decorated horses, the entrants compete for the awards of Best Turned Out Eagle and Owner; Best Eagle at Hunting Prey and Best Eagle at Locating Its Owner from a Distance. The hunting demonstrations consist of eagles hunting for a fox skin being dragged on a rope behind a horse. Other sporting activities include horse racing, archery and the highly entertaining Bushkashi – goatskin tug of war on horseback.Local people come to the festival selling traditional Mongolian handicrafts like fox and marmet skin hats and coats.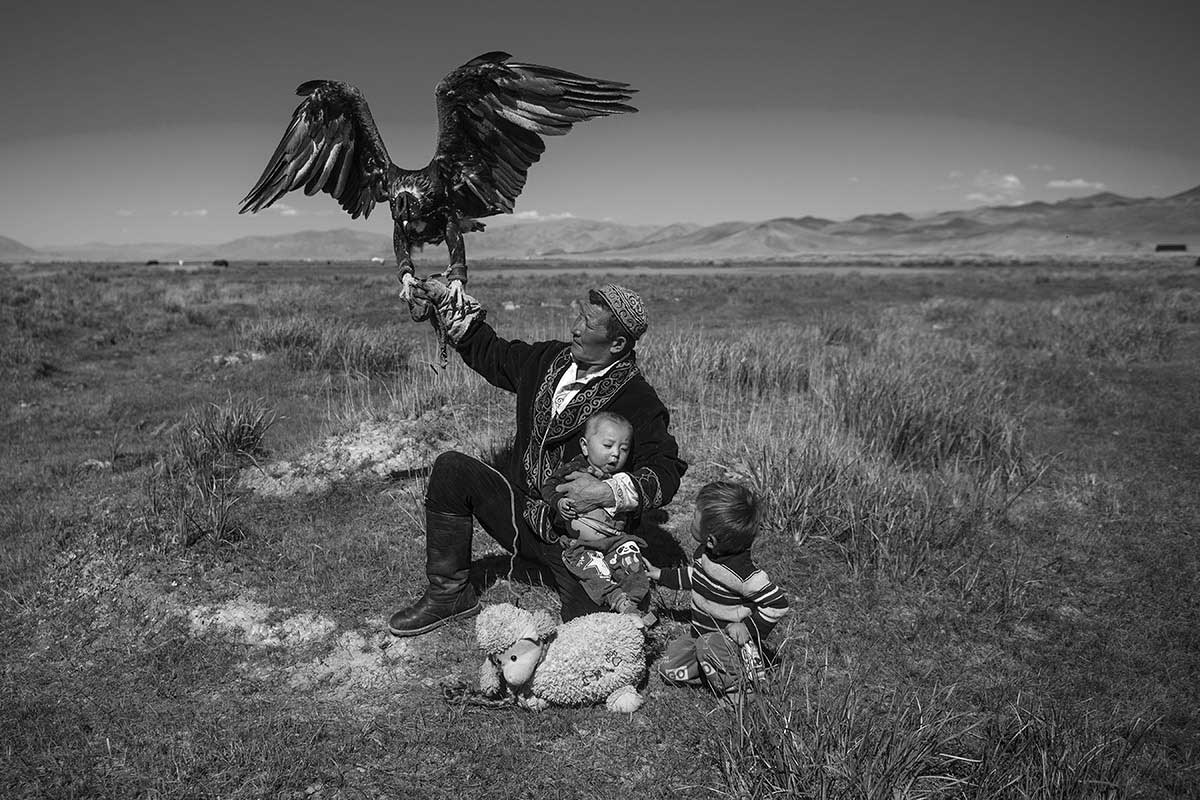 About Sanghamitra Sarkar
I am an Amateur Photographer .Photography is my passion. I started my photographic carrier from July 2011 after getting my first camera Nikon D90. I started to participate in different international salon from 2011 and got almost 2500 – 3000 acceptance in different salon in different countries. One of my picture was shortlisted as top 10 photographs in  the Low light category in Sony world photography competition 2016.My pictures wrer nominated and awarded in Black and white Spider award on 2014,& 2015.