Irving Penn was one of the first photographers to cross the distance between magazine photography and art, during a time where magazine photography was undervalued and belittled, and convinced many to take that discipline with the seriousness it deserved.
As a result, all his production, both his portraits and his fashion images, defined the elegance of the 50's. The American photographer was not, however, only a famous fashion photographer: his works grasped different areas of the photographic medium, from portrait to still life. He was much more than a photographer; he was an artist.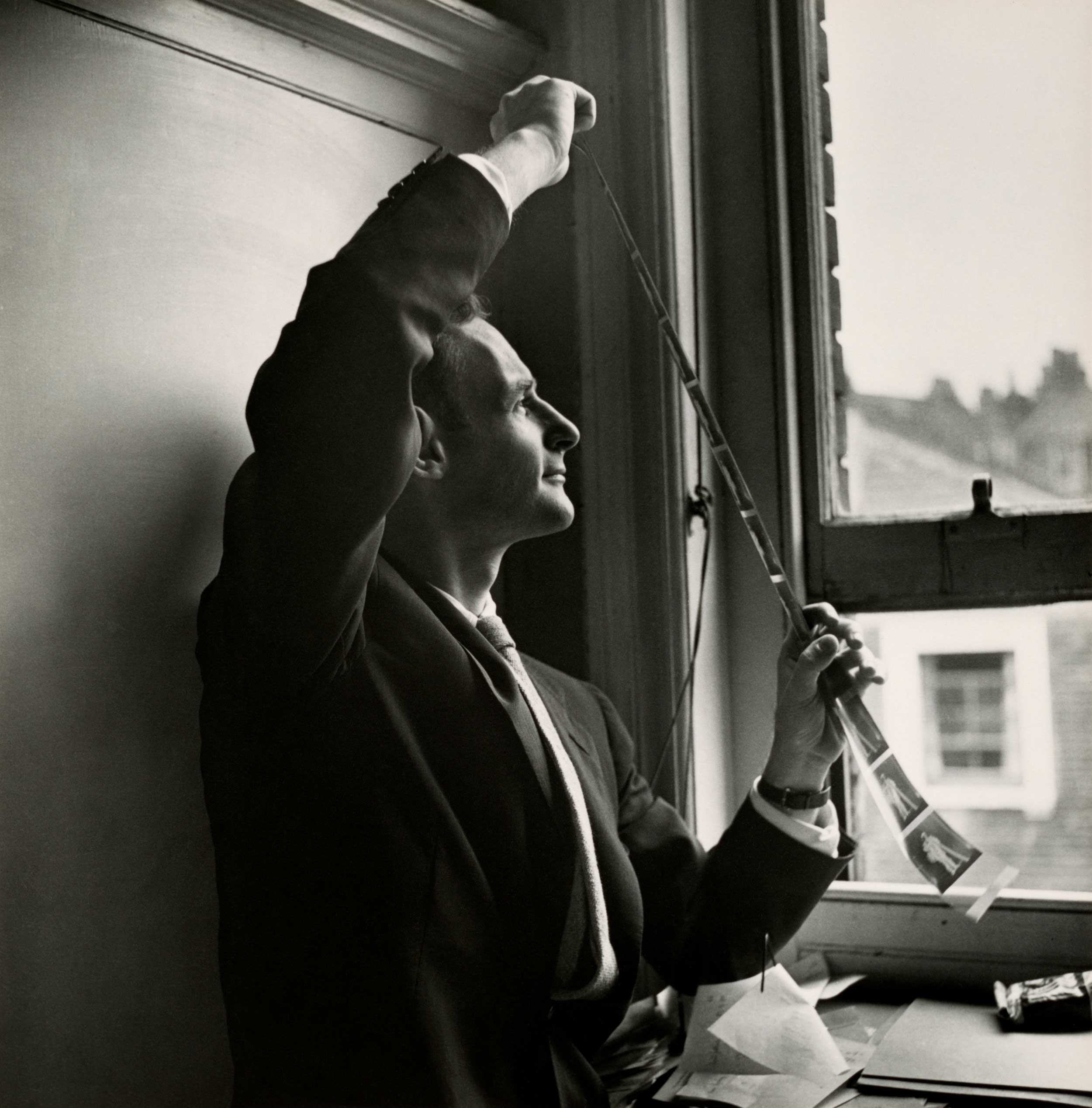 Penn was born on June 16th, 1917 in Plainfield, in New Jersey, to a Russian Jewish family. Older brother of the famous director Arthur Penn, he studied drawing, painting, graphics and industrial arts at the Philadelphia Museum School of Industrial Art –actual University of the Arts– where he graduated in 1938.
His teacher was Alexey Brodovitch, who would also later be his supervisor at Harper's Bazaar magazine, where Penn worked at his command as a student. During this period, Harper's Bazaar published several of his drawings in the magazine. He worked for two years as a freelance designer and began taking his first amateur photographs before Brodovitch was hired as an art director in Saks luxury stores on Fifth Avenue in 1940. 
In 1941 he moved to Mexico for a year, with the intention of becoming a painter. In this period, he approaches photography, taking photographs while traveling through the Central and South American landscape. Disappointed by his paintings, he destroys them before returning to New York.
When he returned to New York, the new artistic director of Vogue, Alexander Liberman, offered him to enter the Art Department of the magazine. After a while working as a designer, Alexander urged him to try photography. He soon discovered his passion for this discipline. 
"I can be obsessed with anything if I look at it long enough. This is the curse of being a photographer."
Liberman, who was determined to modernize the magazine's images, got struck by the negatives of Penn's recent travels and launched him as a photographer. After long hours of experimentation with lighting and in the dark room, Penn achieved technical mastery. But the secret of his art was based on a conviction: the most important ingredient in photography is in the capture of a soul, whether through the flight of a dress or any banal object. 
His first cover for Vogue was published in October 1943. At that time there were still no models on the cover, and he fixed a still life with a leather bag and brown cloth, a gray handkerchief, a sheet with citrus fruits and a note hanging on a wall announcing the contents of the month: 'accessories'. It was the launch of a long career in which he continued working on the magazine photographing portraits, photographic essays, covers and fashion.
During the World War II, like many of his countrymen, Penn was mobilized. In his case, as a driver in the ambulance corps of the US Army in Italy and then as a photographer in the American Field Service in India, China and Europe.
Many photographers feel their client is the subject. My client is a woman in Kansas who reads Vogue. I'm trying to intrigue, stimulate, feed her. My responsibility is to the reader. The severe portrait that is not the greatest joy in the world to the subject may be enormously interesting to the reader.
It was in Rome where, by chance, he met the painter Giorgio de Chirico, whom he admired. For two days, De Chirico showed him the city while Irving took pictures of the artist. These would be the first of a long list of portraits of great characters in art and literature that he would later specialize on. When he returned to Vogue in 1946, he began to complement his work in fashion with portraits of intellectuals, actors and artists.
Liberman sent him all over the world to make portraits and fashion photos. In the same period, the American photographer undertakes an important personal project, photographing nudes at close range in the studio. Images deemed too provocative, however, are not shown for decades.
Starting in the 1950's, Penn also approached the world of advertising. His still life photographs experiment with stroboscopic lights to produce highly dynamic images. During the many journeys undertaken for Vogue's services, Penn begins to perform impromptu photographic sessions, made inside a portable studio in which he portrays ordinary people met on the street.
In 1977 the Metropolitan Museum in New York exhibited the 'Street Material' series. Having become one of the most renowned photographers in the world, his work has been exhibited in important publications. These include the retrospectives at MOMA in New York in 1984, the National Portrait Gallery in Washington in 1990 and the Moderna Museet in Stockholm in 1995. 
He died in 2009, at the age of 92 in his Manhattan home.