Vicky Martin is an award winning fine art photographer based in the UK. Although she studied art and photography in the 1990s it was not until 2008 when she was awarded a prestigious Rhubarb Rhubarb Bursary that she was able to pursue photography full time.
Since then Vicky has had her work published and exhibited nationally and internationally: from Europe to the USA in solo and group shows. Her work continues to garner many awards and nominations, including Winner of the All About Photo Magazine Colors Issue 2018, Winner of the Single Image in the Professional Fine Art Category at the 12th Julia Margaret Cameron Awards 2018 and Winner of the Professional Fine Art Series at the 2016 Fine Art Photography Awards. [Print Version] [Digital Version][Official Website]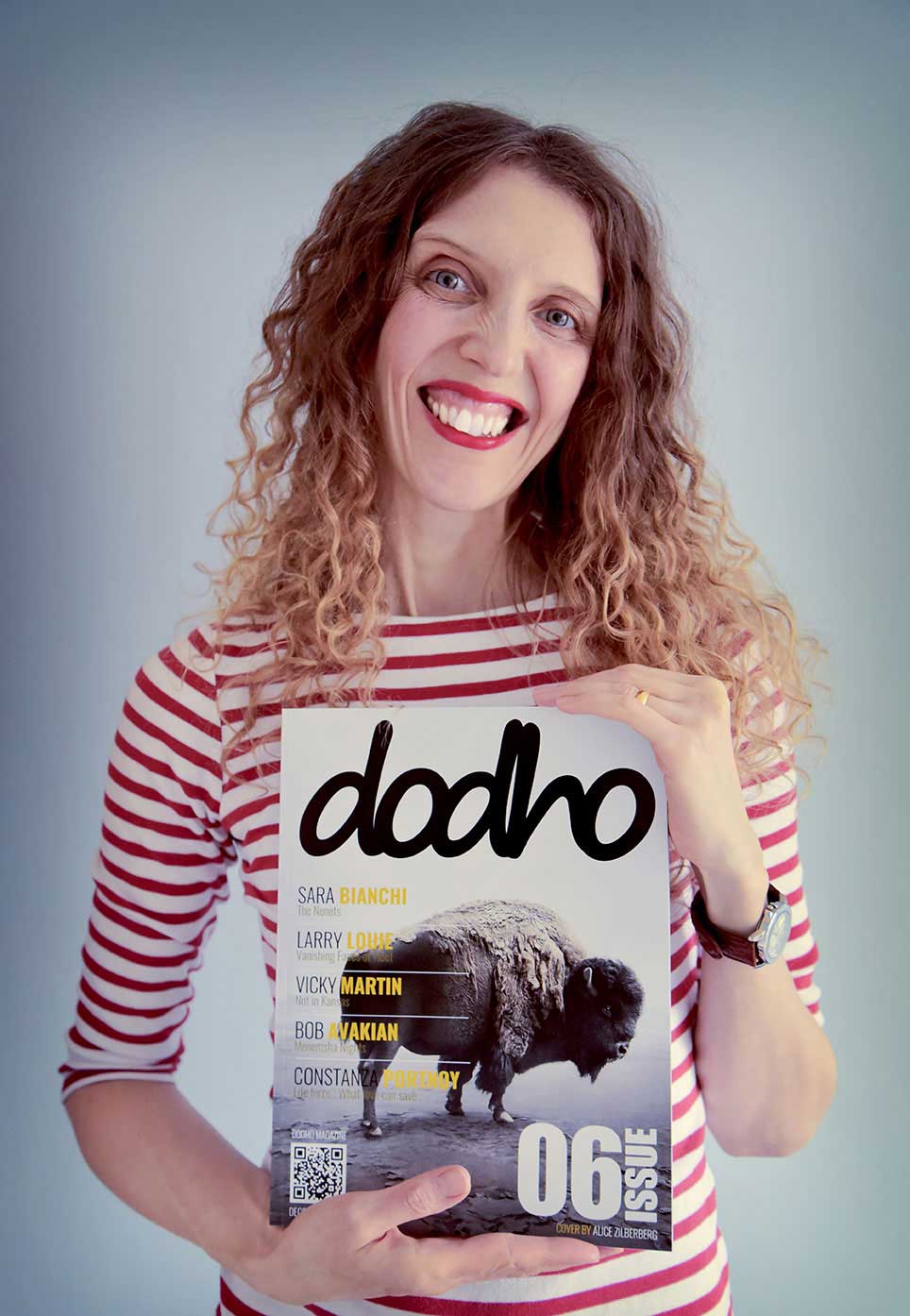 Can you tell us a little about yourself?
I am a fine art photographer from the UK. I work primarily on personal projects but also shoot commercial work.
How did you get interested in photography?
I was introduced to photography whilst studying art and design and fell completely in love, it just seemed such a natural fit for me creatively.
What inspired you take your Not in Kansas project?
The line "Toto, I've a feeling we're not in Kansas anymore' from the film the Wizard of Oz inspired my series. I take inspiration from strong female characters whether from film, literature or everyday life. Dorothy from the film has always been particularly influential as she was one of the first female heroines I was introduced to. Her story resonates with me on
How would you define your general style photography?
Could you please tell us anything about your technique and creating process?
I love the creative process from initial concept through to making it all come together in the finished photograph and I'm always excited and challenged to be planning the next image and figuring out how to make it work. I am very much hands on and resourceful, making props and some of the more elaborate outfits in my photographs, in fact I made the shoes for Not In Kansas, I feel that this brings an added uniqueness to each image.
With the series Not In Kansas location is key to the narrative, sometimes it has taken awhile to scout the appropriate location as creating narratives from my imagination can be difficult at times, trying to transcend these concepts into the real world practically can be difficult.
In your opinion, what makes a black & white Photography
Good photography connects, moves, makes you think, holds your attention.
How much preparation do you put into taking a photography?
It depends on the photograph, I can have an initial idea and this won't come to fruition for a number of weeks, if I have to scout location, source materials, make the costume / props this can take longer. It can be a long process to get to the finished photograph.
What do you think makes a memorable project? 
I think when the all the images in the project connect with each other but they are strong individually. The narrative and emotion conveyed in the photographs connect with the viewer.
How do you know you got the shot you wanted?
It's a feeling, instinctively I know when I got the shot I wanted.
Your idea of the perfect composition?
What would iI find in your Camera Bag?
I work with a Nikon D750 with Nikkor 24- 85mm f/3.5 f and use an Ultimax 72mm wide angle for some of my commercial work I also have a XJT Pro 72mm telephoto lens and a selection of filters.
How important is an awesome website for your business and how has social media played a role in your photography?
Websites are your calling card, I think it is important to have one that represents and showcases your photography in the best way. I am quite new to social media and have an instagram page, it has made my work more visible to a wider audience and allowed me to connect with people, galleries and organisations that I didn't reach before.
What future plans do you have? What projects would you like to accomplish?
I am currently working on a new photography series which is in it's early stages and I am hoping to work on and develop this further. I also would like to continue with the Not In Kansas series.
Finally, one las question. What opinion do you have of Dodho Magazine?
I love the printed edition of Dodho Magazine, I think the layout really showcases the photographers and photographs beautifully. The quality of the magazine is excellent and in a world increasingly dominated by digital media it's crucial for print media to stand out and that's what Dodho does.