Thomas got interested in photography equipment before he actually knew what photography was all about, it's an ironic story: His brother-in-law wanted to upgrade his camera, and since Thomas had friends who owned a camera store, he offered to research the best brands and see if he could get a good deal. The best bargain could arrange was to buy two new DSLR cameras at a discount, and by this fluke came own a new DSLR camera.
Thomas first turned his eye towards a variety of subjects: birds, landscape, portraits and travel photography. But his interest sharpened as he started exploring the camera's abilityto make images of things that are not possible to see with the naked eye. He started using more long exposures, experimenting with macro photography, and making long trailing blurs using various panning techniques.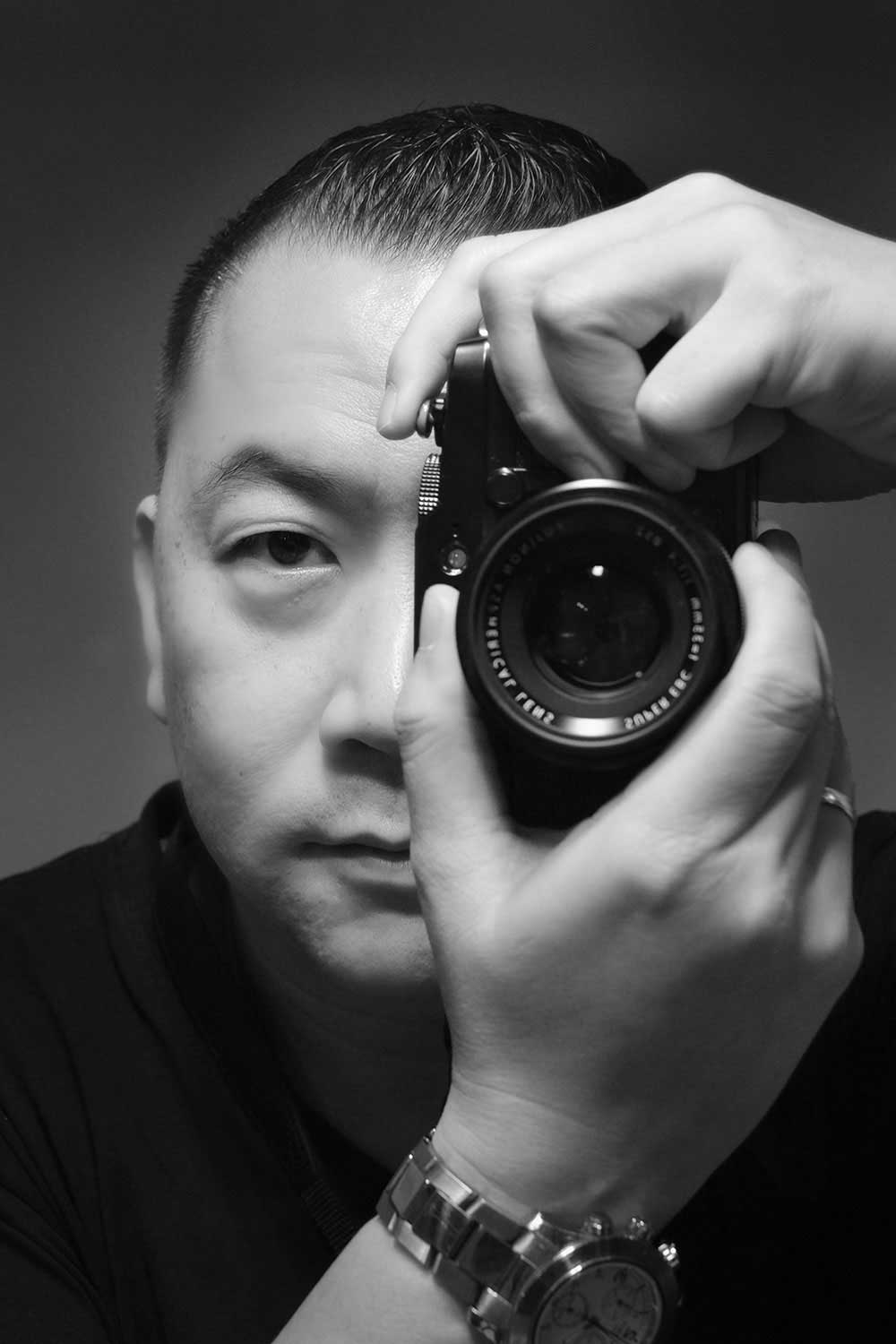 In his hunger for more knowledge he would look for documentaries about photography. He discovered one about the documentary photographer James Nachtwey, who said that he tries to reveal the many things happening in our world, which are not necessarily seen by most people. The mission of his life is to go to these people and tell their stories. "I thought this is the kind of photographer I wanted to be," says Thomas. "I wanted to capture storiesthat need attention. This became my dream from then on, and I focused all my learning towards documentary photography and photojournalism. My wish is to share the tragedieshappening around us with everyone who cares."
Thomas works as a Regional Training Manager in the network marketing industry. Hedescribes his work as 'plain' and 'dry,' with planning meetings, sales targets and such. "Photography has changed everything for me," he says. "It changed my way oflooking at things: people, places, the buildings around me, and even the weather, since I now pay attention to different lighting conditions. Before discovering photography I didn'treally have much of a life beyond work and fishing, which was a childhood hobby. I'm nowvery proud that I am able to win some photographic awards and distinctions. It has opened my eyes and mind to the world. It is just amazing."
His excellent works successfully gained the award of distinction as Associate of The Royal Photographic Society of Great Britain and Associate of Society of Photographers Malaysiain 2014. He gained a higher award of distinction as Fellow of Society of Photographers Malaysia in 2015 with another series of documentary photographs.
Thomas is the first photographer in Malaysia who won The Spotlight Award of Black & White Magazine Portfolio Contest with a series documentation of lifestyle and culture of the community at an abandoned depot and along the railway tracks in Phnom Penh, Cambodia in 2014. This priceless recognition motivated him adhere to his dream of becoming a documentary and photojournalism photographer. To strive for the best, He travel to Cambodia several times to photographs workers that forced to find previous recyclable materials which they can sell in a dump site near the tourism city of Siem Reap. This story rewarded Thomas another Black & White Magazine Portfolio Contest Spotlight Award in 2015, he is the only photographer in Asia who won this prestige award twice.
International Photography Awards is a strong encouragement and is also affirmation to the concept and values of Thomas`s photography. Thomas traveled a number of countries to search for interesting stories, including Cambodia, Liao, Thailand, Vietnam, the Philippines, Malaysia, Singapore, Indonesia, Taiwan, Hong Kong and mainland China. In 2017, he won the Black & White Magazine Portfolio Contest Spotlight Award for the third time with a series of photos taken in China. To share his experience in photography, Thomas aggressively contributed to many photography activities in Malaysia including Photography exhibition, Photography competition judges, Seminar facilitator, Workshops and courses trainer. Fujifilm Malaysia has appointed Thomas as X – Photographer (The brand ambassador) in 2017 to promote the art of photography.[Print Version] [Digital Version]

What was it that inspired you to do the Teahouse project?
This series of photographs was taken in a traditional tea house which is about 130 years old, located in a small town (Pengzhen) near Chengdu, China. The tea house as it now serves as a gathering point for the  community, I would like to share the traditional culture of drinking tea in Chengdu and how elders pass time in small town while most of the young generation went to seek for wealth in the city. With the ongoing modernisation development in China, no one wonders how long traditional places like these will survive.. By photographing and sharing these unique places, hopefully there will be exposure and awareness leading to appreciation and finally preservation.
How would you define your general style photography?
Photo journalism and human always my preference, besides I always shoot landscape.
Could you please tell us anything about your technique and creating process?
due to capturing the moment, I don't have much time to adjust my setting, normally I will set the ISO value according to the situation and using aperture priority mode to shoot. After that I will use photoshop for the editing.
In your opinion, what is it about a black and white photography?
In my opinion, I find that sometime colors can be terribly distracting in some images, when taking the colour out of an image, its can make the viewers focus to my subjects and let the subject speak for themselves. I love the subtlety of tones and shape that black and white images can have.
How much preparation do you put into taking a photography?
For street shooting I just get the camera with right lens and go for it, but if there is board of story I wish to present, normally I will understand the background of the story hence the way to present it, this all about the concept and my mind of thinking.
What do you think makes a memorable project?
A series of storytelling photographs that content emotions, touching element and showing the authentic situation that is real.
How do you know you got the shot you wanted?
Normally I see the scene I want, I will wait for the right subject and moment to happen, when things fall in place, that's it
Your idea of a perfect composition?
There is no perfect composition as the massage and mode I want to convey may differ from other shots. When every elements fall into the place for a particular shot at particular time I wanted to create, that's my perfect composition.
What would I find in your Camera Bag?
Fujifilm X-T2, X-Pro2 and latest X-T3 with Fujinon prime lenses 16mm, 23mm, 35mm and 56mm. When I am shooting landscape, will carry zoom lenses 10-24mm, 18-55mm and 50-140mm.
How important is an awesome website for your business and how has social media played a role in your photography?
A website is useful to share and link any interested party to view my work, I wish to create one. While social media is to reach out for more viewer.
What future plans do you have? What projects would you like to accomplish?
I am in the progress of learning fine art photography and printing skill. In the meantime, I am constructing some documentary photo workshops and classes to share my experience. A book about my photography journey will be launch during next spring.
Finally, one last question. What opinion do you have of Dodho Magazine?
Is a great platform to showcase photographers work because it is distributed worldwide to professionals and the goodwill of the magazine that emphasize the quality of photographers that selected.