In this interview for Dodho magazine, Mieke Douglas met with award-winning Fine Art Photographer Chloe Meynier in San Francisco. Chloe's series 'Made in the Shade' recently featured in Issue 18 of the Magazine. Her work explores themes of gender roles and identity.
Chloe Meynier is a San Francisco based artist. Born and raised in France, she received her Bachelor in Science degree from Université de Pau et des Pays de l'Adour (France), her Master's degree and PhD in Cognitive Psychology from Université de Poitiers (France) and her Master of Fine Arts in Photography from Academy of Art University, San Francisco. 
Meynier's practice focuses primarily on gender identity and women's roles. In her most recent project, Made in the Shade, Meynier carefully staged herself to portray fictional characters in Mid Century Modern environments. Drawn from personal experience and through her own female gaze, the highly narrative photographs challenge female stereotypes, gender equality and societal norms. 
Meynier's work has won multiple awards, has been exhibited nationally and internationally and her photographs are in the permanent collection of the Fort Wayne Museum of Art, and the Kinsey Institute for Research in Sex, Gender, and Reproduction. [Official Website][Printed Edition][Digital Edition]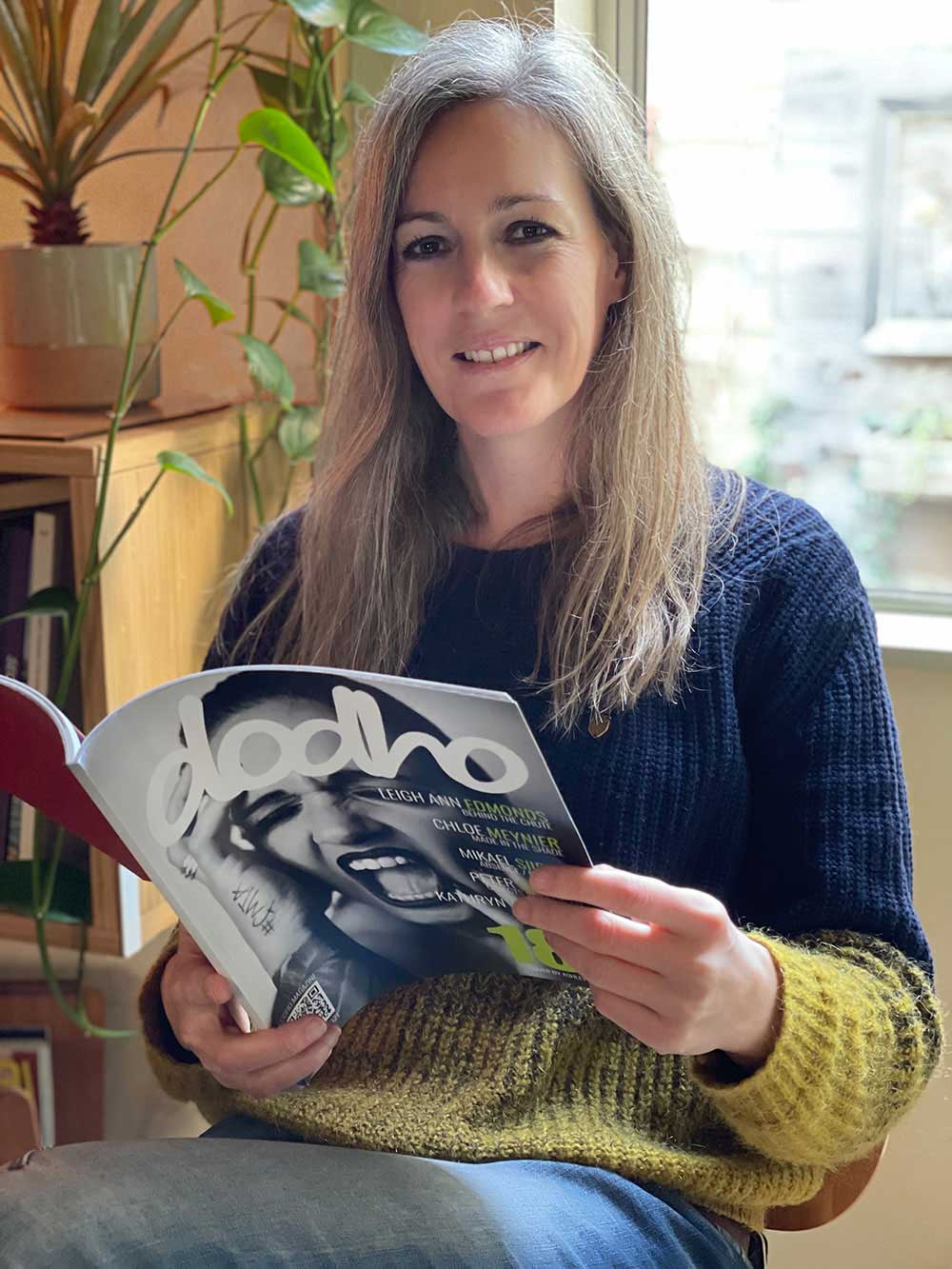 Chloe, your latest project, 'Made in the Shade' was inspired by the women who took on traditionally male roles during WW2, to fill severe labour shortages caused by men going off to fight the war effort, and by what happened when they returned. Can you tell us a bit more about why this resonated with you so strongly?
World War II forced many women into the workforce in industries that traditionally belonged to men, resulting in challenging the pre-war gender role traditions. After the war, as men returned home, women were pushed out of the workforce and many were pressed to return to domesticated environments, losing the independence they gained during the war. My grandparents were the perfect example of what happened after the war. My grandfather was a war prisoner in Germany while my grandmother worked. When the war ended, they got married and had four children. My grandmother stopped working and became the caretaker of the home and children while my grandfather built a career and was providing for the family until he retired. They never challenged the gender role traditions and even if I know that my grandmother was happy, I wonder if she ever dreamt of a different life as a woman. I loved them dearly but I often felt uncomfortable with their routine and habits. Years later, I came to understand that this discomfort was probably related to the fact that growing-up, I was sexually abused for 8 years. This traumatic experience taught me at a very young age that men and women are not equal. Even though the gender gap has been reduced since the war, we still live in a male-dominated world in which women are often relayed to the passenger seat. My photographic practice is a cathartic way to deeply explore my feelings regarding that matter.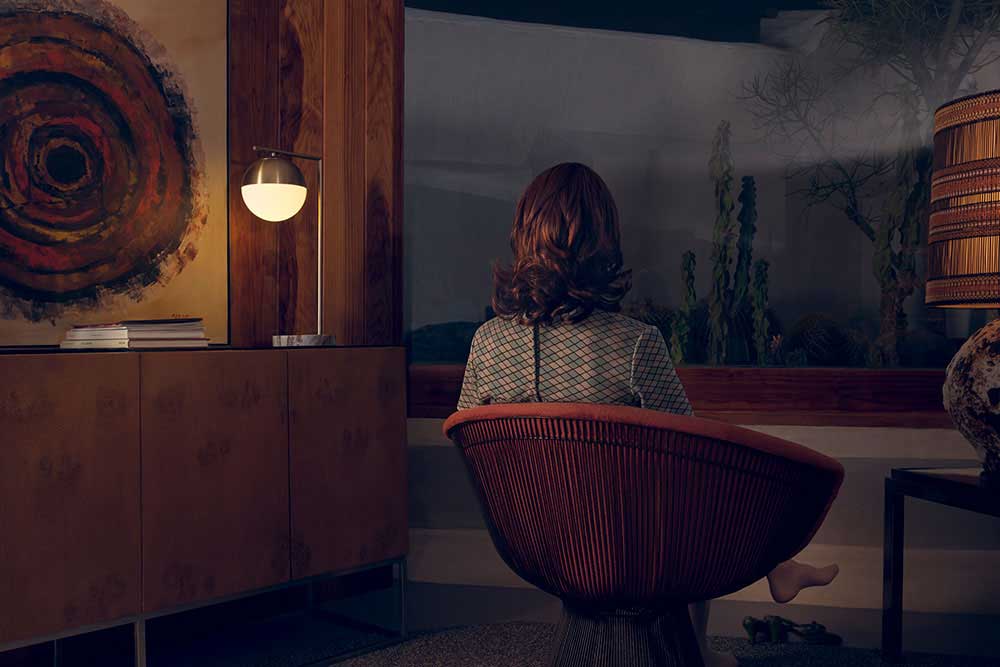 Was this a project that developed over time, or did you know exactly what you wanted the imagery to look like from the start?
Since the beginning of my photographic career, I have always been interested in capturing gender roles, particularly women's roles. While setting up all my equipment to create a photograph for my project "Wait Until Dark", which was bright, colourful and shot from unexpected angles, I accidently pressed the shutter and captured a dark and moody image which I immediately fell in love with. The image "Beyond Contemplation" was born and I knew that I had to create more images with the same compelling atmosphere. After this first image, I spent a lot of time developing the mood, the story-telling and the role of the interior architecture into the project. It became quite clear from then how I wanted the images to look for the rest of the series. The most difficult part was to find the locations to create the images.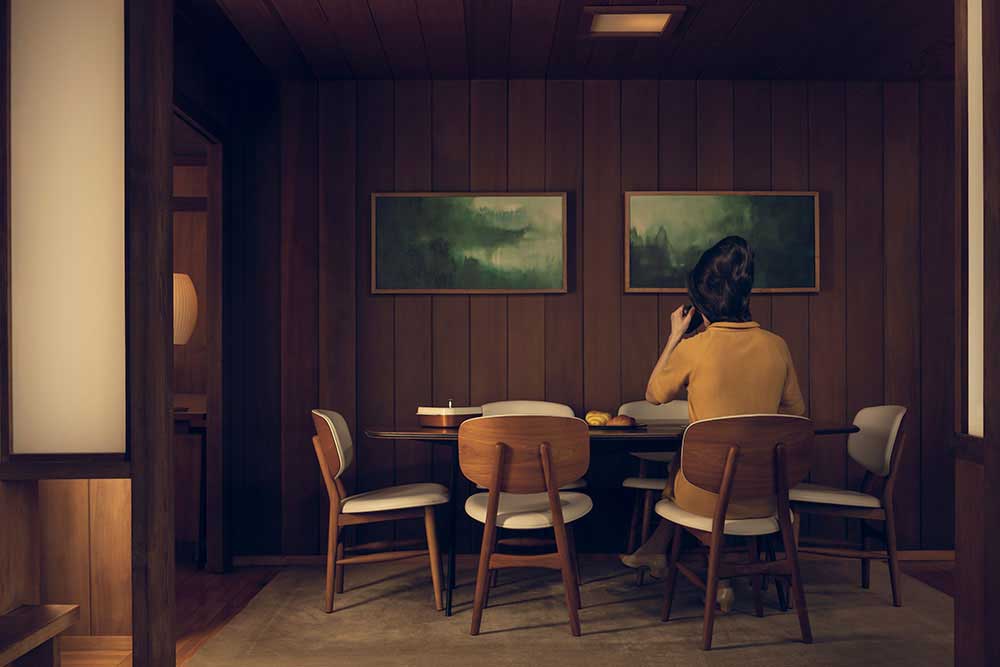 You have created a series of carefully constructed scenes, challenging female stereotypes. What are you hoping the viewer takes from these images?
Each image and narrative were born out of my imagination. The women I capture in my photographs physically exist through me for a few hours and then become part of the viewer's imagination. I give each woman a voice that is encapsulated into all the visual elements present in the image and that voice is waiting to be decrypted by the viewer. My imagery is purposely constructed in a meticulous way to avoid constraining the viewer into my personal vision. Instead, I seek to trigger the viewer's imagination regarding who these women are. The narratives are ambiguous enough to leave ample room for the viewer to let their personal experience be part of their interpretation. I do not believe that it is my role, nor my right, to dictate how the viewer should perceive the work. I prefer to whisper the message through a lonely, yet inviting atmosphere in which the viewer can wander at their own pace and eventually question their beliefs regarding how societal norms are affecting them and the world around them.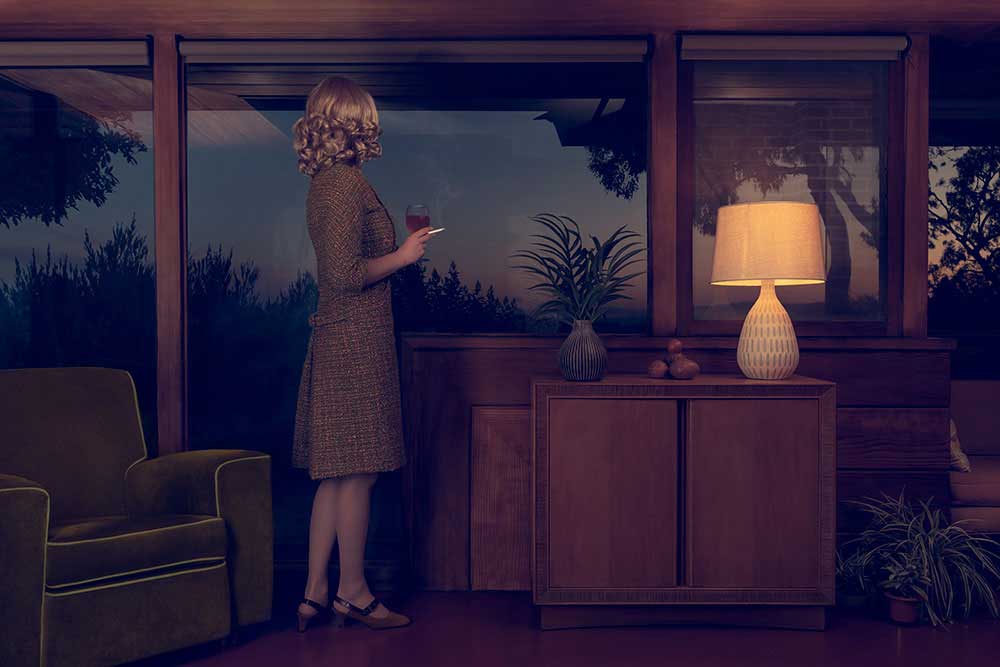 You describe the images as 'mis-en-scene'. Every detail is intricately arranged, composed and lit, reminiscent of something from a theatrical or film set. Can you walk us through your process? How you get from an idea to the finished work on a day-to-day basis?
I spend a lot of time dissecting images from other photographers regardless of the genre. They all inspire me in some way. I also do a lot of research to find homes that would potentially work for the project but the process moves forward when I find a location that really resonates with me. Often times, an image comes to my mind with a narrative. Then, comes the time to choose the wardrobe and props to tell the story I have in mind. The shooting process takes hours as I do everything myself, including setting up all the equipment, doing the hair and make-up, and last, being in front of the camera. I shoot tethered which allows me to view the image in real time and to make adjustments as necessary. The last step is the post-production process, which I also do myself. I often use many images to "compose" the perfect photograph. I like to wear many hats and I enjoy each step of the way.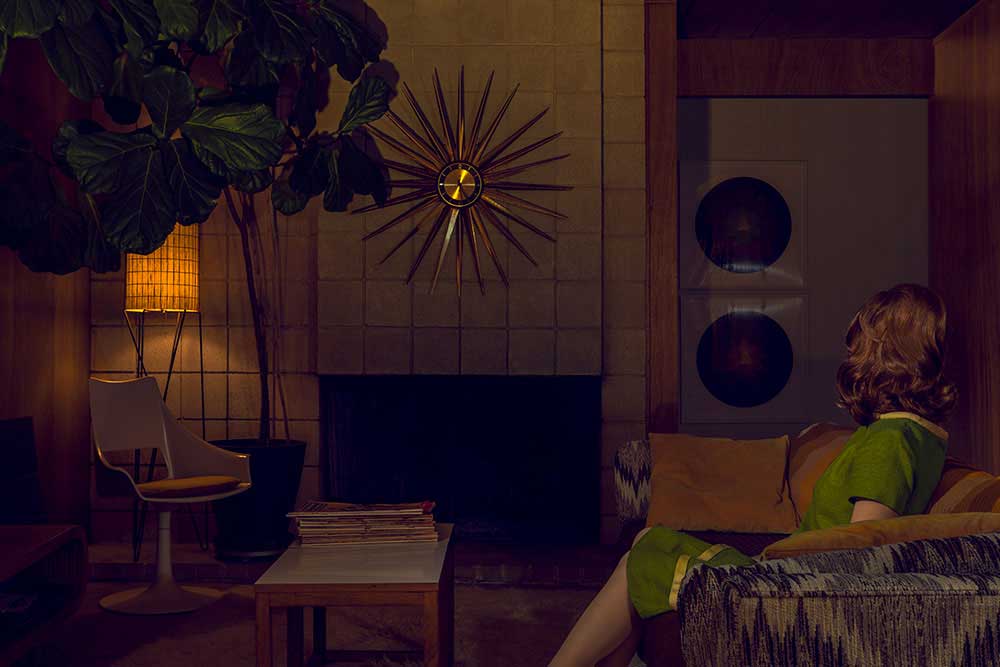 Your use of light to direct the eye of the viewer and create a mood is incredible. The images in this series have such a powerful aesthetic with a palpable underlying tension. Can you talk a bit about your use of light to tell your stories?
The use of light is what draws me into images in general and is one of the most crucial elements in my work. The lighting I used exhibits a particular mood that is meant to feel intimate and voyeuristic at the same time. It deliberately highlights the presence of the women quietly sitting or standing in their private environment and invites the viewer to interrupt the placid moment. The warm atmosphere provides key elements regarding who these women are and welcomes the viewer to engage in a mental discussion with the images. I wanted the lighting to act as a diplomatic element that brings the purpose of the work to the forefront in a gentle way.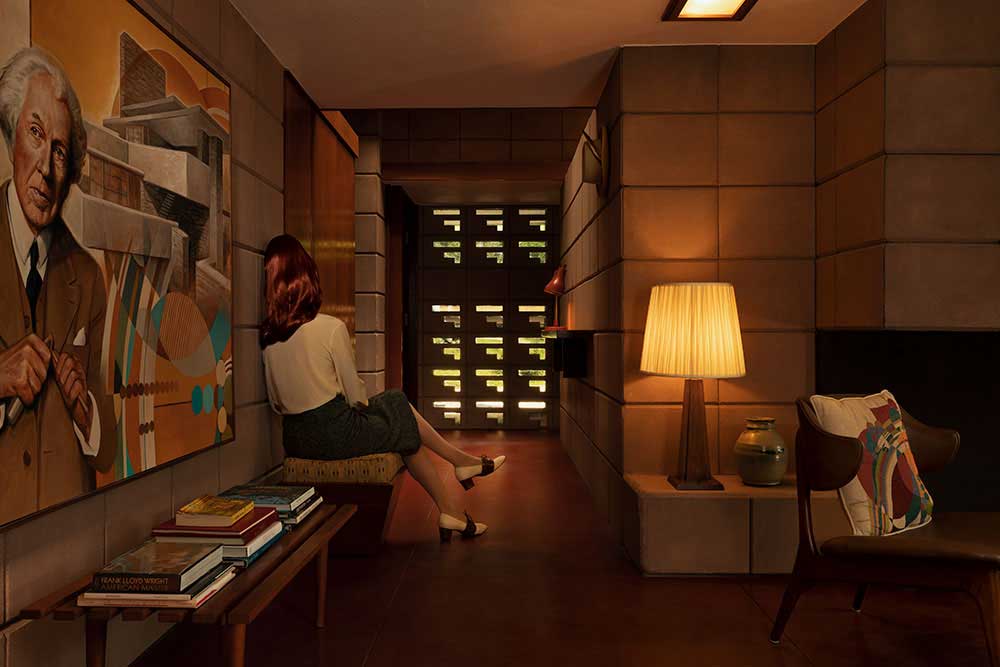 What or who inspires you? Are you more influenced by the worlds of photography, art, or film?
Many photographers inspire me such as Gregory Crewdson for his ability to tell an endless story in a single frame, Alex Prager for her unique way to frame images and her vintage aesthetics, Julia Fullerton-Batten for her extensive imagination and endless desire to create strong, interesting and powerful images or Erwin Olaf for creating strong narrative-driven fine art images with a fashion aesthetic. I admire these four photographers in particular for the quality of their work but also for the way in which they create their imagery. I also find inspiration in Edward Hopper's and David Hockney's work. I admire their use of lighting and colours to convey a particular mood, even though theirs styles are different. Of course, some films do have an impact on me but I think they are not my main source of inspiration.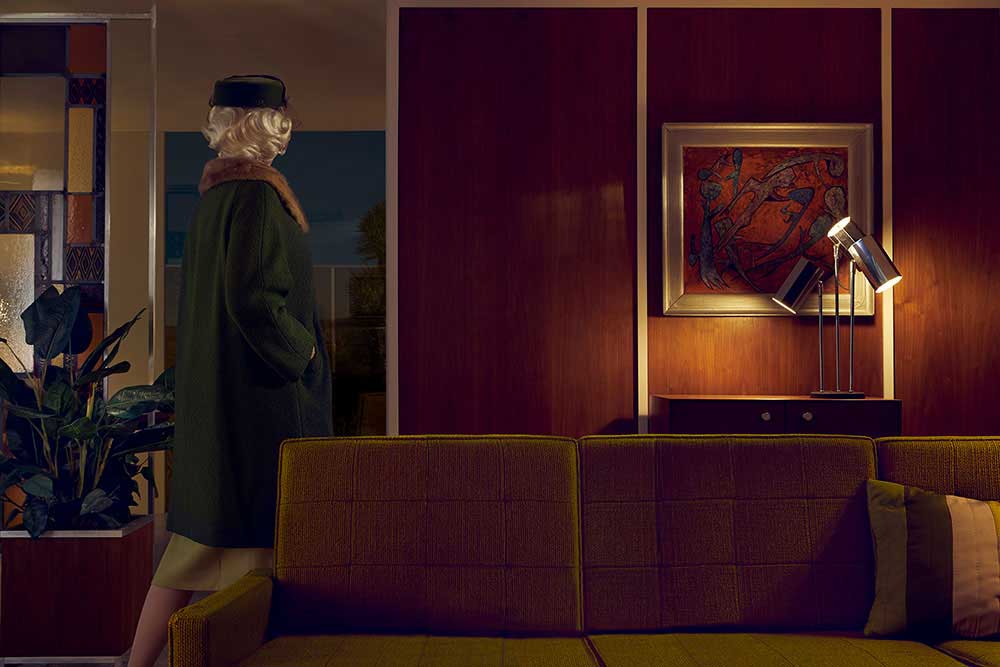 What are your thoughts on submitting to Open Calls to bring attention to new work?
In my opinion, Open Calls are a necessary step in an artist's career. They are meant to put the work in front of a wider audience, which otherwise would not be possible. 
Thanks to Open Calls, my project has captured the attention of several galleries and collectors. They are definitively not to be ignored as they can help artists to move their career forward in many ways. But similar to choosing a gallery for representation, it is necessary to do the homework in terms of who the jury is in order to know if your work will be of an interest to the jurors.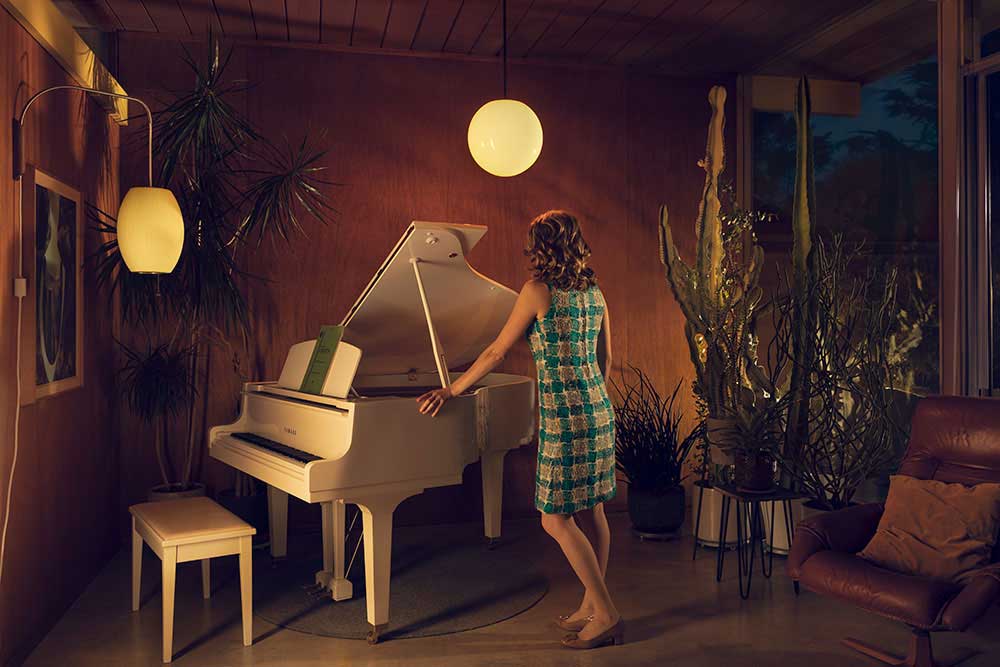 How was quarantine for you in San Francisco? Did it change your practice?
Interestingly enough, no! I only photograph a few times a year due to budget constraints and I do everything myself, or with my partner, so I do not rely on a team of people. One location I was supposed to go to was cancelled due to new COVID regulations at that time but otherwise, I maintained a normal photographic practice. I feel very lucky that my creativity has not suffered from the pandemic.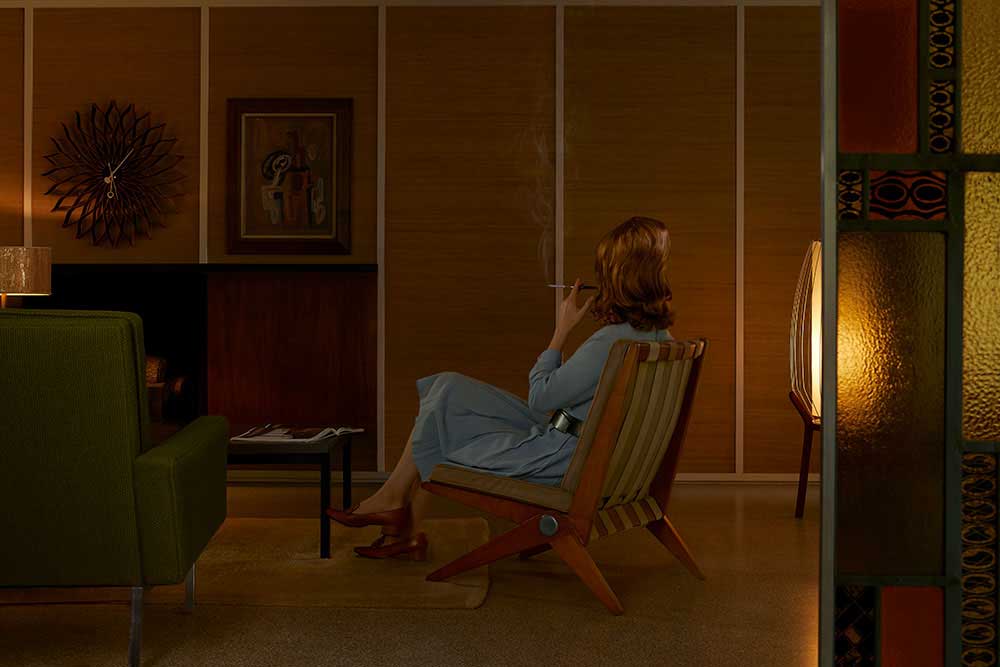 What do you like to do outside of Photography?
I spend a lot of time researching locations and doing other things around my projects, whether it is designing a portfolio box, a book or even printing. Outside of photography, I try to go to France twice a year to visit my family, I bike all over San Francisco, I walk in the Golden Gate Park and I spend time with my two dogs. Since the beginning of the pandemic, we have been together almost 24/7. I think we all enjoy it!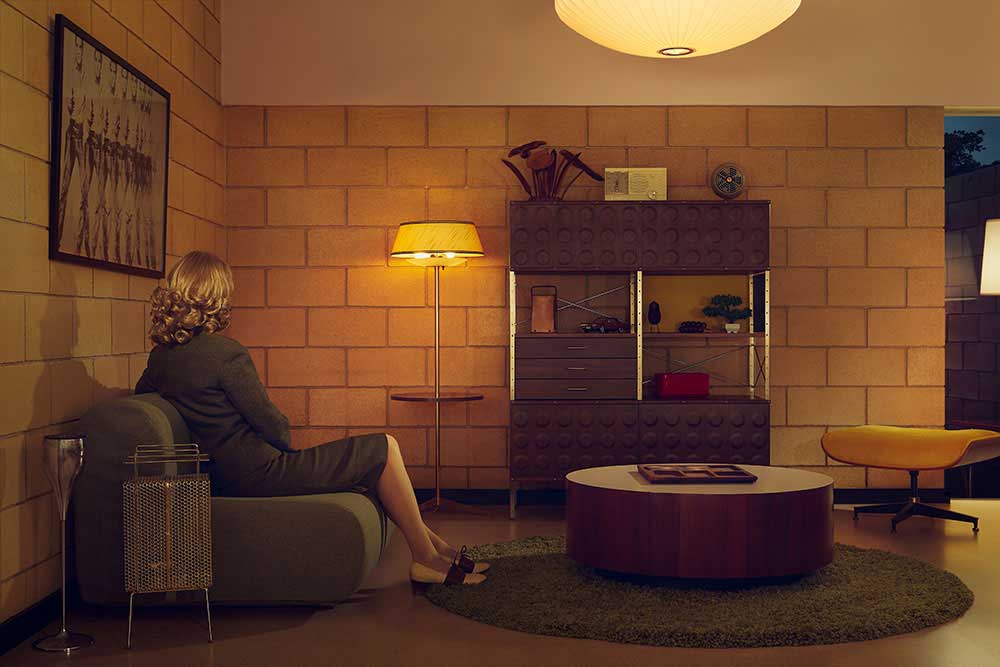 So, what's next for you? What are you working on at the moment?
I just started a new project that still revolves around gender roles but the lighting is different and the images exhibit more confidence than loneliness. I am still considering creating more images for Made in the Shade if I have the opportunity but this is not my priority. I also would like to create a project about loss and grief. I lost my mom two and a half years ago to cancer and I plan to use photography to express my feelings. It is still in early stages but I have a feeling that the project will be rewarding in the end.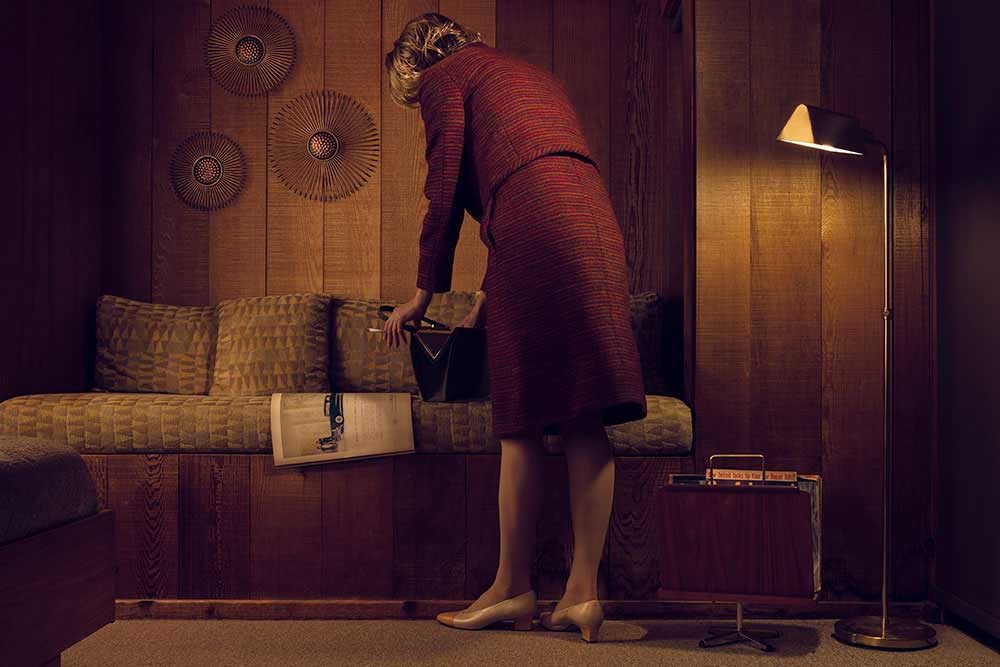 Is there anything else you would like to talk about?
No, thanks Mieke. You had very good questions! 
Chloe thank you so much for sharing your thoughts and knowledge so generously. It has been a pleasure to meet you and discuss your work. I look forward to seeing what comes next!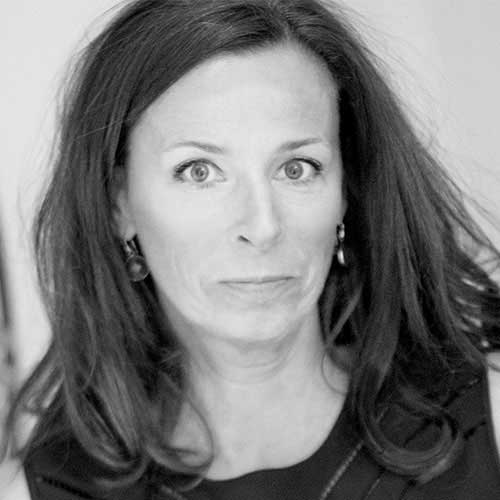 Mieke is a Dutch and Canadian Fine Art Photographer, living in London. She is known for her atmospheric lighting and surreal perspectives. Her work is described as moody, almost painterly, with an underlying sense of unease. She has recently won several major awards including: International Photography, Chromatic, Minimalist, Julia Margaret Cameron, Budapest International and British Photography Awards. Mieke was also Shortlisted for the Alpha Female Award at the Sony World Photography Awards and for the Association of Photographers Emerging Talent Awards. Her work is held in private collections and has been published and exhibited internationally, including at the Royal Academy of Arts in London. She has recently had her first Solo Show, 'STILL", in London. Mieke has just won Open Image Barcelona and will have her 'White Horses: Covid Dreams' series exhibited in Barcelona this Autumn and will be exhibiting her latest series 'Lost Society | Looking In' at the Head On Photo Festival this November in Sydney. She is an ArtCan Artist and a member of The Royal Photographic Society, The Association of Photographers, London Independent Photography and Photofusion.