My project on the Brick Kiln Workers was an off-shoot from my bigger project on Women Workers in the informal sector.
It came about while travelling to document women workers when I got drawn by black plumes billowing from large chimneys across from a farm. I just had to go and investigate. What I saw was a brick kiln works that was straight out of mediaeval times.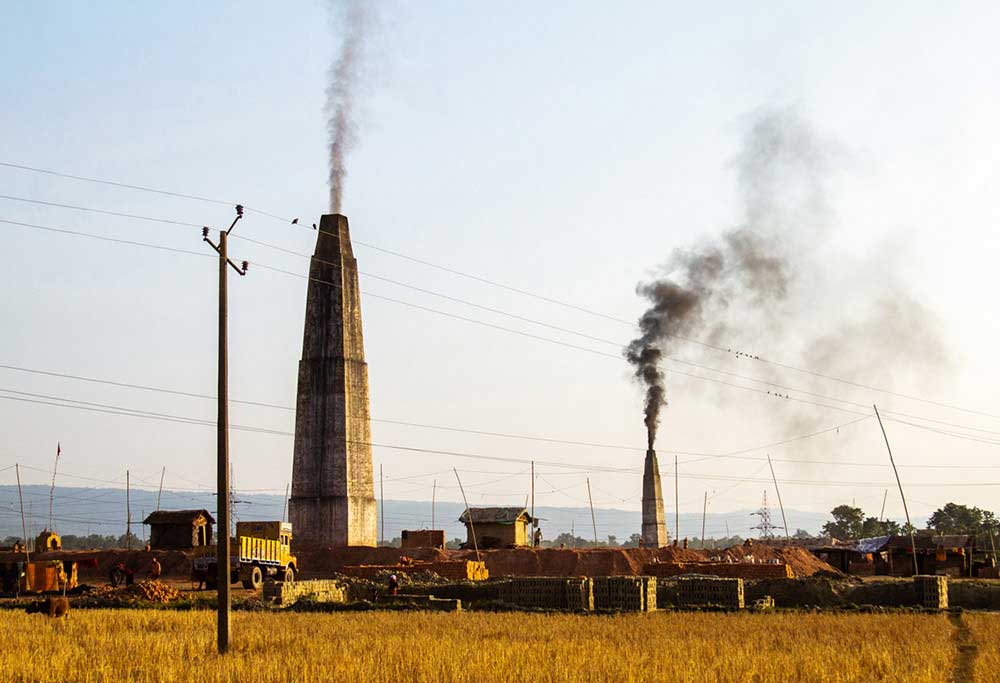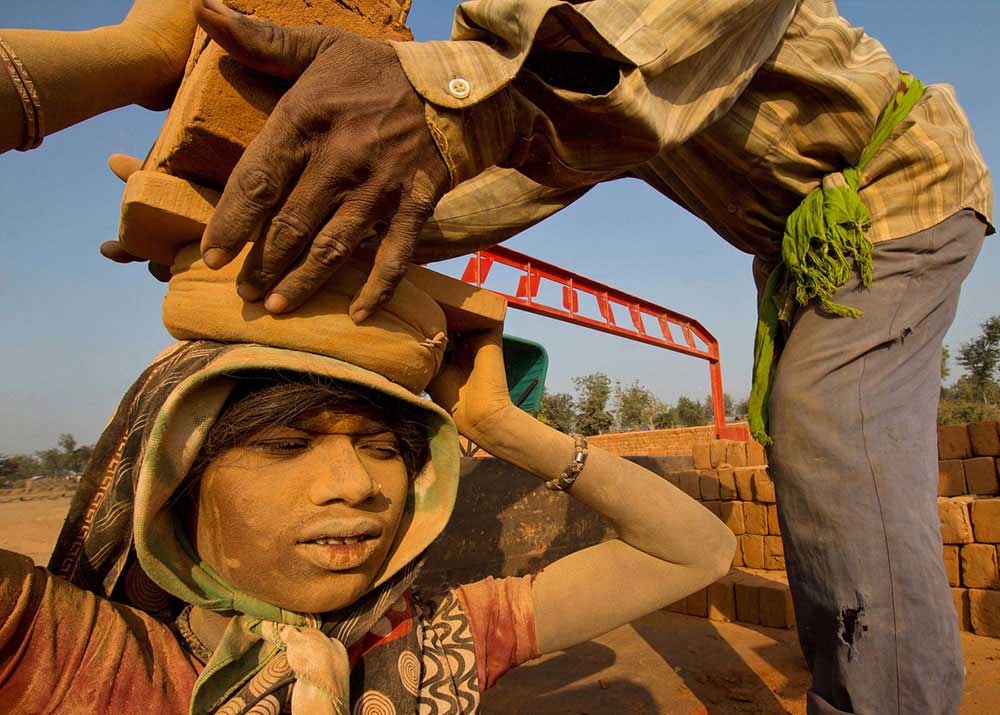 Since then I continue to visit many kilns all over India. Being able to speak the language meant that I had unadulterated conversations with the labourers; I heard about their lives and their hopes but also about their beginnings, how they became kiln workers. Most were more than happy for me to photograph them and indeed I could come and go as I pleased; a few were shy because of their poverty and perhaps they were a little embarrassed about it.
The Brick Kiln industry is a huge business, India being the second largest manufacturer of bricks in the world. Approximately 15 million labourers work in these kilns and over 35 million tons of coal is spewed out annually into the sky; dark clouds choking the surrounding farmland. However it is not just the environmental issues of the brick kilns that are a worry; other issues include skin and long term breathing problems for the workers as well as heat exhaustion in the summer months. 
These people all have similar things in common, lack of education and no economic opportunities locally. They are thus prepared to take long journeys to other states in India in search of jobs. Many are often trafficked from their villages, lured by the prospect of good job and cash advances. They become the internal migrants travelling in family units and vulnerable to scrupulous operators.
In the brick kilns there is work for the whole family. The cash advances from traffickers become the debt to the kiln owners but these debts can take a very long time to pay off, sometimes never. Whole families including children work and live in very poor conditions. The process employs workers of multiple physical abilities, be that children, teenagers or adults to produce upwards of 2000 bricks a day. The weaker member of the family; the children as young as 6 and the elderly carry out simple tasks of turning the newly molded bricks to dry or of guiding donkeys laden with bricks. The more able members dig out the soil and mix it with sand and water, mold the bricks in rows, stack them up after drying and transport them into and out of the kilns – this last task is physically demanding and often carried out in extremely dusty and hazardous conditions. There seems to be a quiet acceptance to something that is totally out of their control and which is essentially modern-day slavery.
When I'm working on such projects, I need to justify what I am trying to photograph, what story I am trying to illustrate. These are stories of generations of families that are essentially trapped within a system that hasn't changed in centuries. 
About Bharat Patel
Bharat is an Indian born photographer now living in Oxford, UK. He has lived and experienced life in four different continents with vastly different cultures. From a young age his inclination to connect everything has had an influence on his photography. He uses both black and white and colour images depending on what he wants to portray.
Bharat's interest in photography goes back to his early teenage years. For many years it had stayed on the back burner. However, over the last 20 years photography has become his passion, at first embracing its many genres but now concentrating on contemporary photography. He has amassed a large collection of images for his many humanitarian projects and travels, some of which are available as books.
Over recent years he considers his work as "Photography for a Purpose". This can be seen in his long-term project on "Nomadic Tribes of India", "Brick Workers" and "Women Workers in the Informal Sector". He is always looking to preserve his work and hence the history, so as to retain the importance of what is present and that which may inform the future. [Official Website]