His Highness Sheikh Ahmed bin Mohammed bin Rashid Al Maktoum was in attendance as the Hamdan bin Mohammed bin Rashid Al Maktoum International Photography Award (HIPA) held its annual awards ceremony for its sixth season of competition 'The Challenge' on Wednesday evening.
A total of 24 winners were presented with accolades at the ceremony, which was held at Dubai Opera and attended by various dignitaries and photography industry mainstays.
The ceremony began with a speech by the Secretary General of HIPA, His Excellency Ali bin Thalith who thanked His Highness Sheikh Hamdan bin Mohammed bin Rashid Al Maktoum, Crown Prince of Dubai, Chairman of the Executive Council and Patron of HIPA for his continued support of HIPA and the arts. Bin Thalith also revealed that HIPA's sixth season of competition saw the competition surpass a milestone of over a quarter of a million submissions since its inception and that the 'Portfolio' category for the sixth season saw over 33,950 submissions alone. Bin Thalith also announced that HIPA will be launching an initiative for the next season of competition that will be named 'For You', under the directions of the Patron of HIPA, which will also coincide with the 'Year of Giving' in the United Arab Emirates.
His Excellency Saeed Al Nabouda, the acting Director General of Dubai Culture and Vice Chairman of the HIPA Board of Trustees presented winners of the 'General – Colour' category with their accolades with Italian Giuseppe Bonali taking first place, Croat Petar Sabol winning second place and German Daniel Reiter rounding off winners with his third place win. The 'General – Black and White' category saw Indian photographer Apurba Mallick take first place with German Tobias Binder winning second place and Emirati photographer Khalil Al Mansoori taking home the third place prize.

His Excellency Abdulrahman Al Owais, UAE Minister of Health and Chairman of the HIPA Board of Trustees presented winners of the 'Portfolio' category with their accolades with Italian Giovanni Cedronella winning first place, Frenchman Gilles Nicolet taking second place, Polish photographer Rafal Makiela won third place, with Slovenian Matajz Krivic and Chinese photographer Qiu Yan taking the fourth and fifth place awards respectively.
The 'Digital Manipulation' category winners meanwhile were presented with their awards by His Excellency Mohammed Al Murr, Chairman of the Board of the Mohammed bin Rashid Al Maktoum Arabic Language Awards. First place in the category was awarded to Shahrzad Akrami from Iran, with the second place going to Russian Dmitrii Rogozhkin. Third place was presented to Yemeni photographer Saeed Ba Wazir, with fourth place going to Egyptian Lubna Abdulaziz and fifth place going to Turkish photographer Leyla Emektar.
His Highness Sheikh Ahmed bin Mohammed bin Rashid Al Maktoum presented the 'Photography Appreciation Award' to the son of veteran photographer Elliott Erwitt, who received the award on behalf of his father. The elder Erwitt, who is a former 3 term president of Magnum is also an acclaimed television producer and is well known for his photographs of 20th century icons such as Marilyn Munroe, Che Guevara and John F. Kennedy. To go with his varied photography career, he authored over 30 books and to to date continues to actively work in various photography related projects and initiatives.
The 'Photography Research/Report' award was presented to the 'Bait Al Zubair Foundation' which started out as a private museum in Oman in 1998. The foundation was founded by His Excellency Mohammad Al Zubair, to enrich and encourage arts and photography amongst Oman's society. One of Bait Al Zubair's many great accomplishments is the diversity of the art and cultural publications it has published over the years. These include numerous stunning books dedicated to photography, which is at the heart of the foundation's vision. Overall, the foundation has published over 10 photography books, many of which concentrate on Oman's past whilst connecting it to the present day through stunning photography.
His Highness Sheikh Ahmed bin Mohammed bin Rashid Al Maktoum also presented the winners of the sixth season's main theme 'The Challenge'. First place in the category was presented to Italian Giulio Montini, with the second place prize going to Palestinian Adel El Masri. The third and fourth place prizes were both presented to Kuwaiti photographers Mohammad Khorshid and Mohammed Yousef respectively while the fifth place prize went to Russian Anton Unitsyn. The Grand Prize winner was American Arash Yaghmaeian with his 'Landfill Cinderella' taking home the top prize.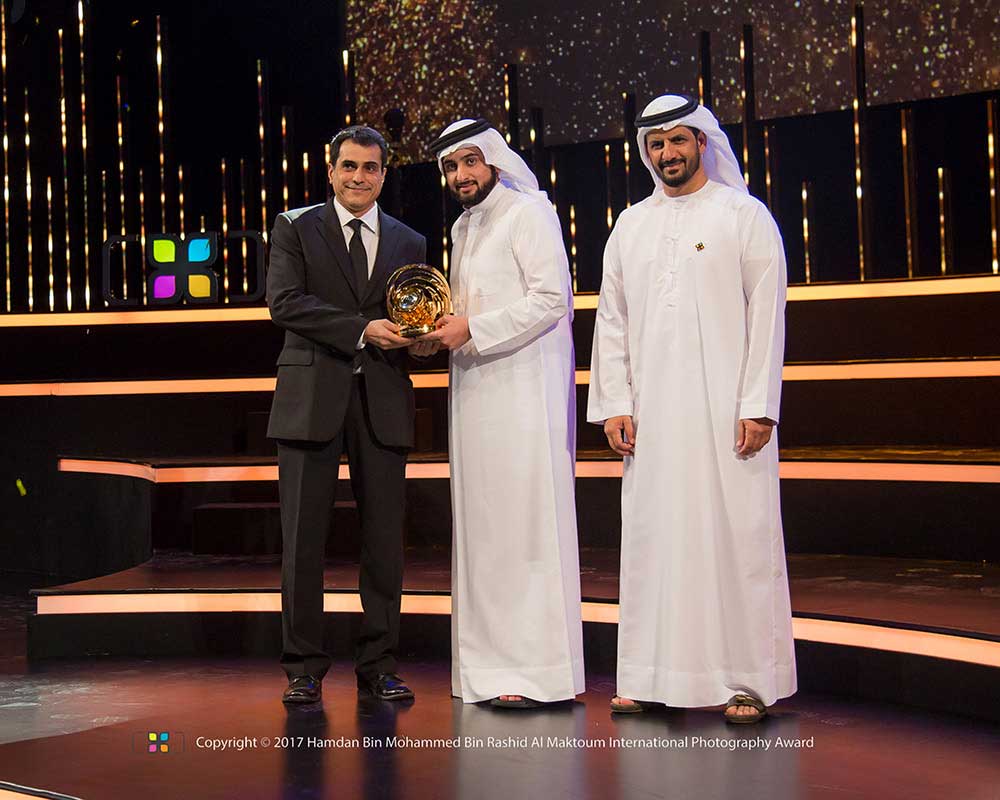 Dodho Magazine, at the invitation of the organizers, traveled to Dubai to attend the prestigious ceremony of the sixth 'Hamdan International Photography Award'. (HIPA)
HIPA GRAND PRIZE
Arash Yaghmaeian | United States of America | Grand – $120,000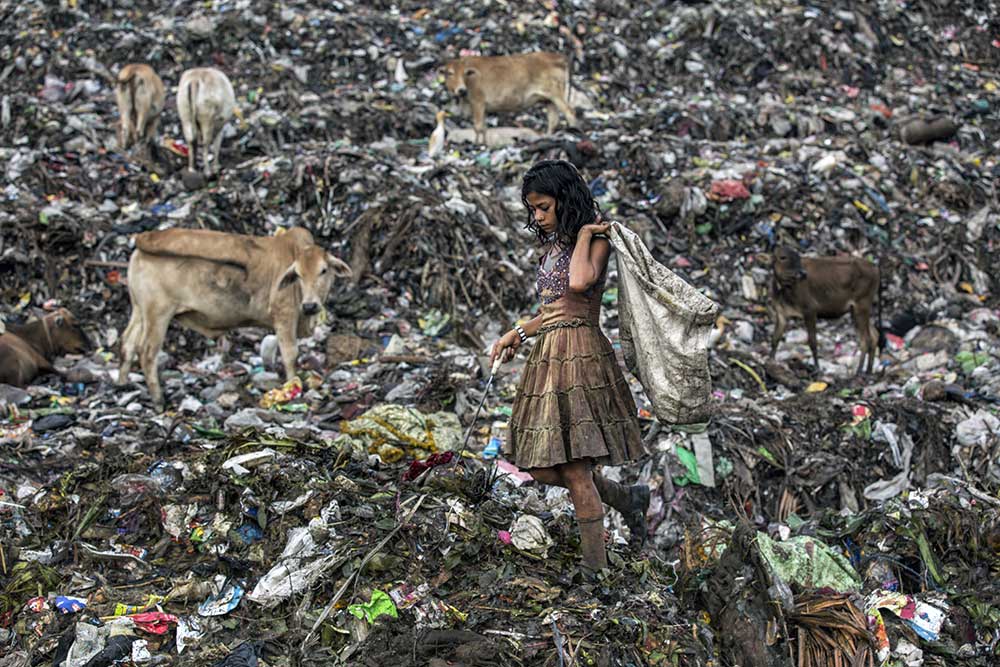 Landfill Cinderella | A girl searching for recyclable items in a land ll in Guwahati, India. A small community lives inside this land ll and work as a team, some barefooted, sorting through mountains of garbage for less than $2 a day. They share this land ll with the endangered stork, the greater adjutant, along with some cows and dogs. The garbage is stacked very high and is very unpredictable since the ground beneath their feet can collapse at any time. The stench and fumes from the garbage is strong and heavy with animal feces and worms swimming everywhere in this ocean of trash. The homes in this community have no electricity or running water, and people live in an extremely unhealthy environment, with little to no chance of escaping.
THE CHALLENGE
Photographers are very familiar with the challenges faced in their line of work. They often have to deal with challenges in order to be able to capture the right image at the right moment and deliver the intended message or provoke the right feelings. However, this category is about conveying the theme of challenge in a clear manner either in the way the photograph was shot or in its content and subject matter. The scope is quite wide; the challenge could be shown in the composition of the picture, the arrangement of its elements, sequence, the lighting, or in expressing the odd and unusual (without digital manipulation). It can be in capturing a eeting moment that may never pass again, or in delivering a piece of information or situation that is quite hard for most people to do. Don't limit your mind to what the challenge may be; seek it and capture it.
Giulio Montini | Italy | 1st – $25,000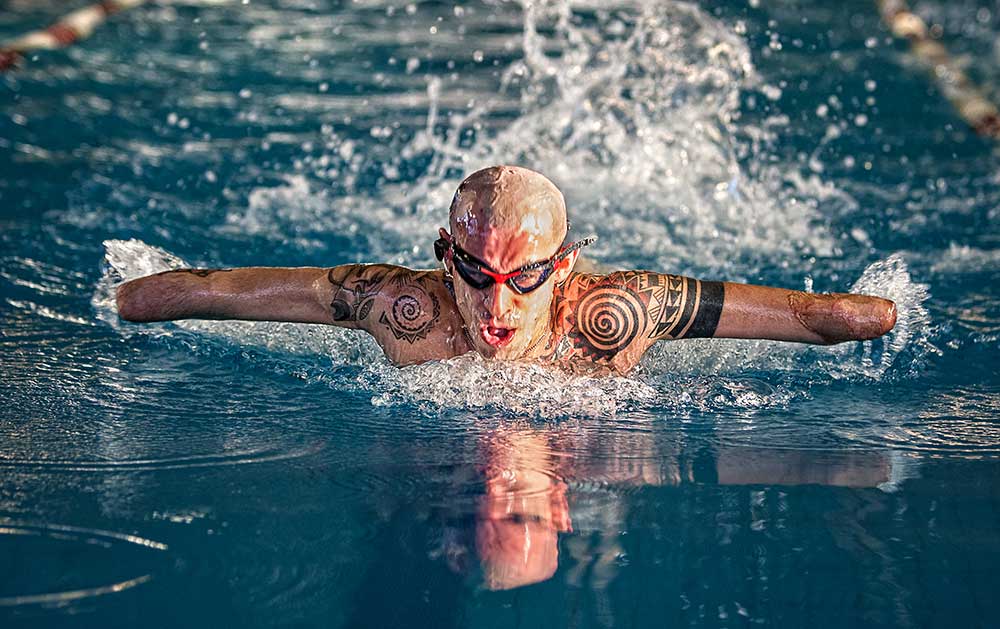 A Butter y in Water | A tattooed swimmer competing at the Italian National Paralympic Swimming Championships. The young man, whose arms are amputated, is the national champion in the 200 metres individual medley.
Adel El Masri | Palestinian Territory | 2nd – $20,000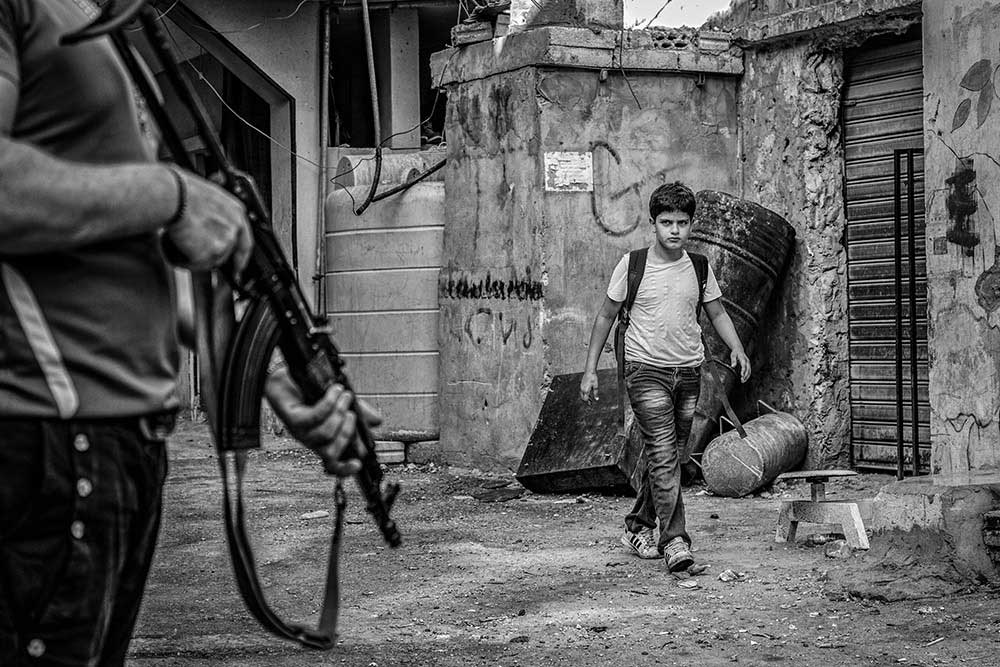 Knowledge, the Most Powerful Weapon | A boy on his way to school walks past an armed man in a Palestinian refugee camp in Lebanon. Children in refugee camps often face two options growing up;either join an armed group or attain an education.which would be a stepping stone to a brighter future
Mohammad Khorshid | Kuwait | 3rd – $15,000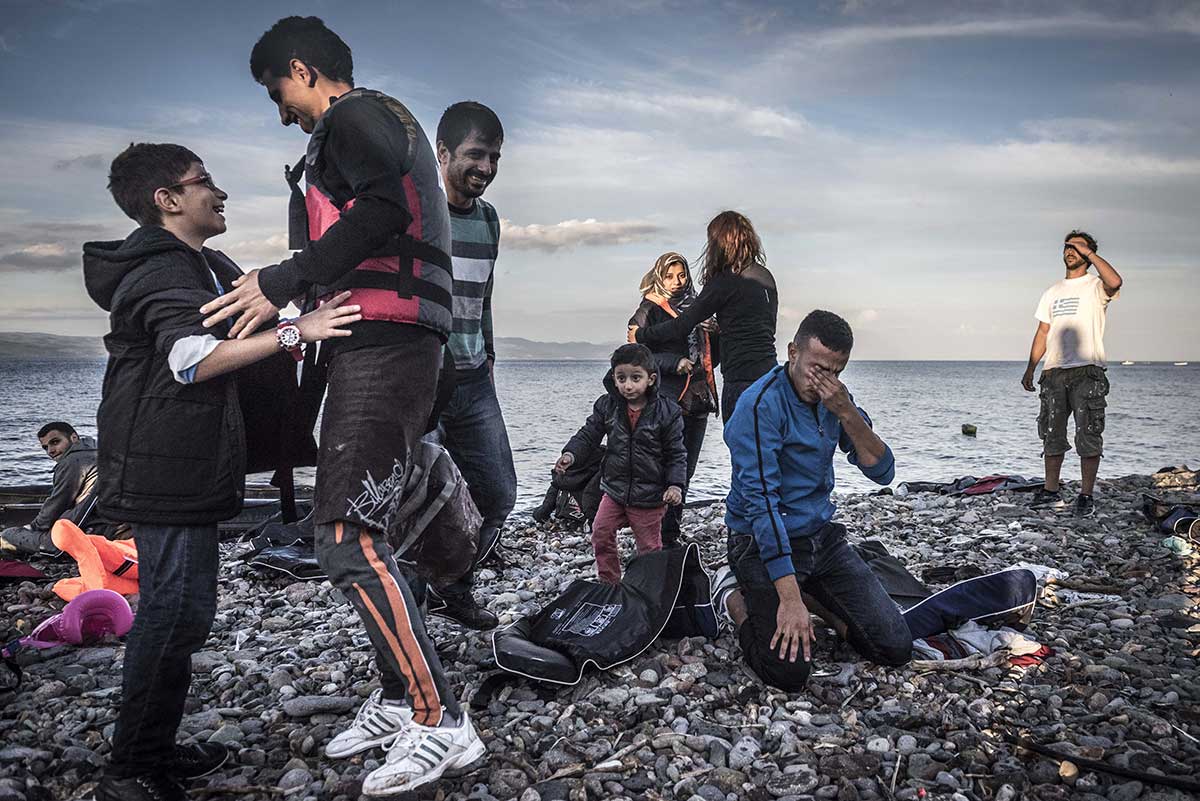 A Fight for Survival | Two white-tailed eagles ght over food in the cold Hungarian plains. The majestic adults duel with one another,sometimestothedeath,inabidtoreinsupremeandensuretheyarewellfedduringtheharsh winter months.
Mohammed Yousef | Kuwait | 4th – $12,000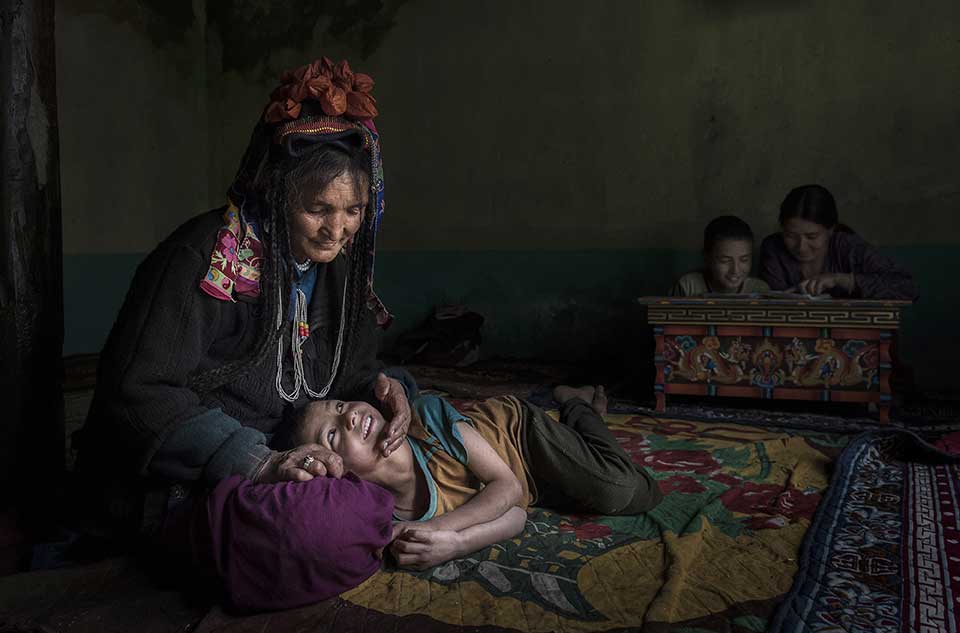 Grown Up Too Soon | In a small Syrian refugee camp on the Syrian-Jordanian border, there are no adults in sight as they are out looking for work. In the pitiful conditions, a small girl is left carrying her young infant sister who is draped in a dirty old blanket.
Anton Unitsyn | Russian Federation | 5th – $10,000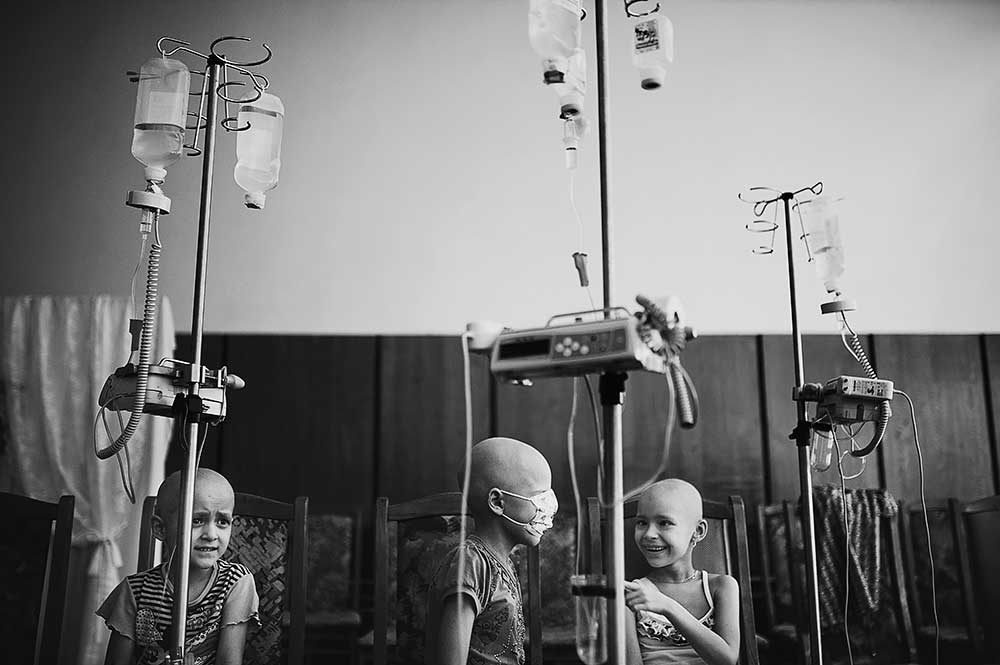 Angels of the Clinic | Time goes by very slowly in a cancer clinic for children in the Russian city of Novosibirsk. Despite the challenges and di culties faced by the youngsters, they smile and play around as if everything is ne.
GENERAL 
This category remains as attractive as ever for photographers who have an outstanding eye for photography that doesn't necessarily fall into any of the other categories on o er. Year after year, this category has gained quality and diversity, with a constant share of about a third of all entries registered in HIPA. Accordingly, HIPA has widened the scope for this category and will o er participants two opportunities instead of one; thus dividing it into two sub-categories: One for Black and White entries, to give deserved substance to this classic art form, and the other is for Coloured entries, giving participants the option to dazzle the jury and viewers with their colours.
BLACK & WHITE
Apurba Mallick | India | 1st – $15,000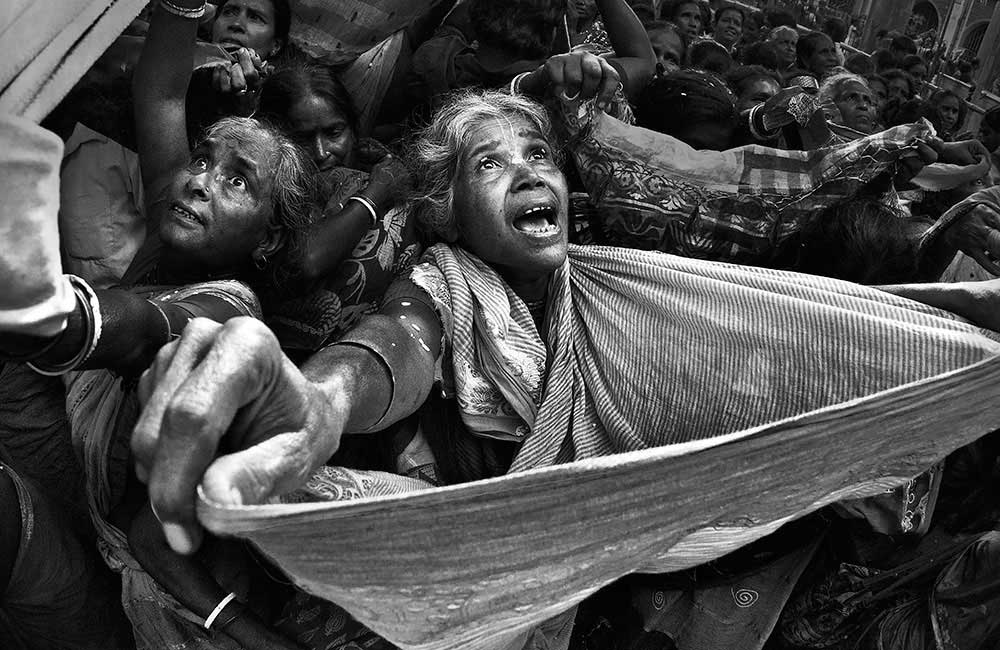 To Catch a Blessing | A woman pushing past other worshippers trying to catch holy 'Prasad'; a religious ritual celebrated by Hindus in rural West Bengal, India.
Tobias Binder | Germany | 2nd – $12,000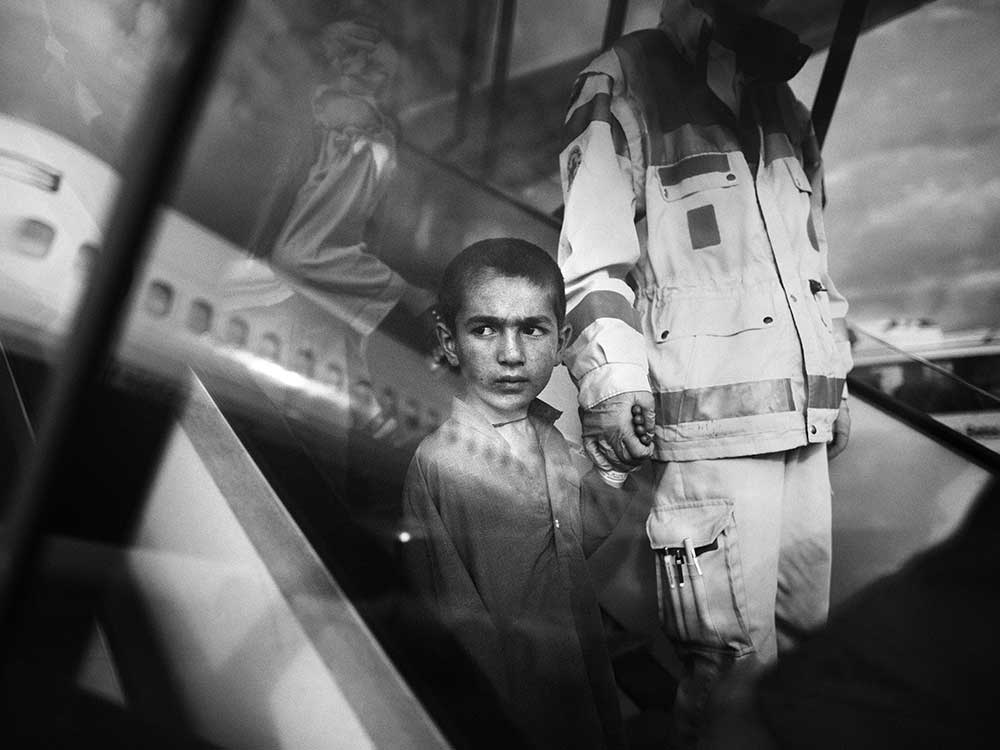 The Peace Village | For many young victims of war, medical treatment in Europe is their last chance for survival. An initiative established in 1967 by German citizens has helped many children over the years to come to Europe for medical treatment and rehabilitation. Upon successful medical treatment and rehabilitation, the children return to their native countries and families.
Khalil Al Mansoori | United Arab Emirates | 3rd – $1o,000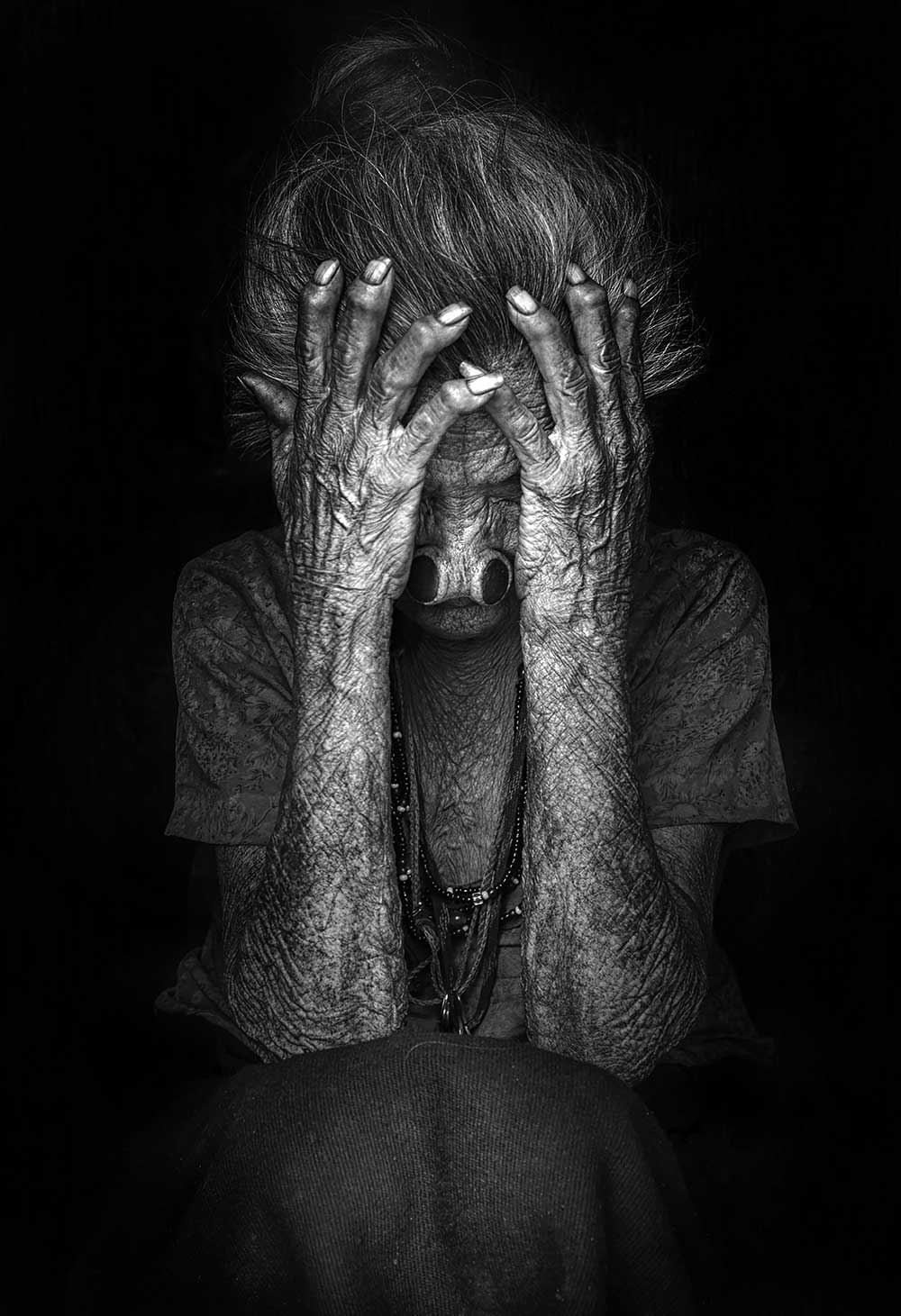 Flood of Loneliness | An elderly woman living alone in the Arunachal Pradesh province in Northern India is clutching her head in agony. Living in a remote tribal region with no support from family or friends has taken a toll on the 85 year old.
COLOUR
Giuseppe Bonali | Italy | 1st – $15,000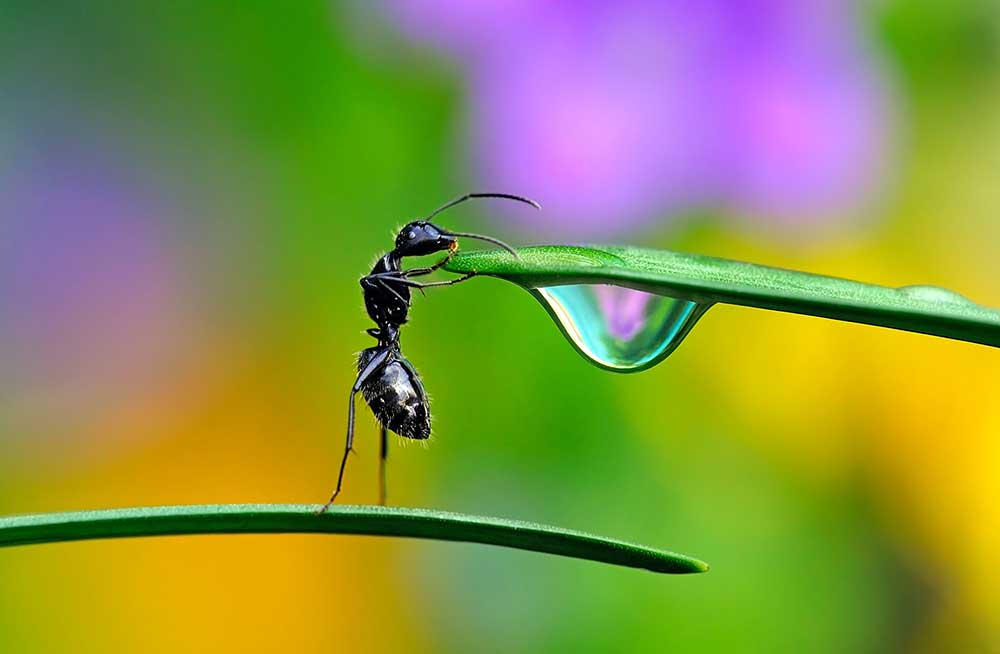 The Balance | A small ant balances itself upright using two leaves while a water drop is about to fall.
Petar Sabol | Croatia | 2nd – $12,000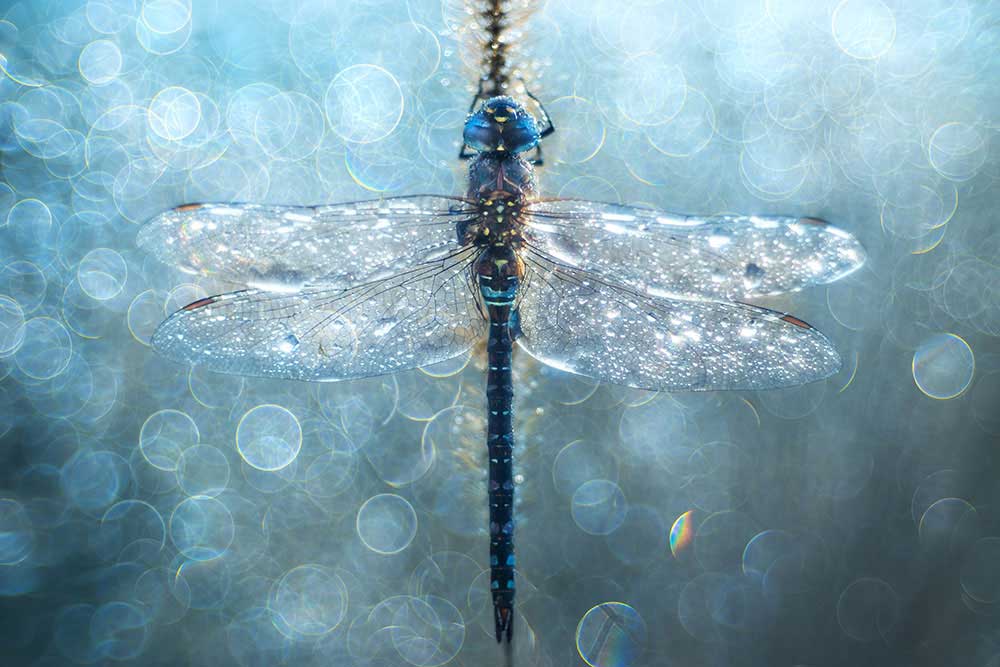 Dragon y Delirium | A sleeping dragon y is covered in early morning dew, giving the e ect that it is swimming in a pool of soap bubbles.
Daniel Jonas Reiter | Germany |3rd – $10,000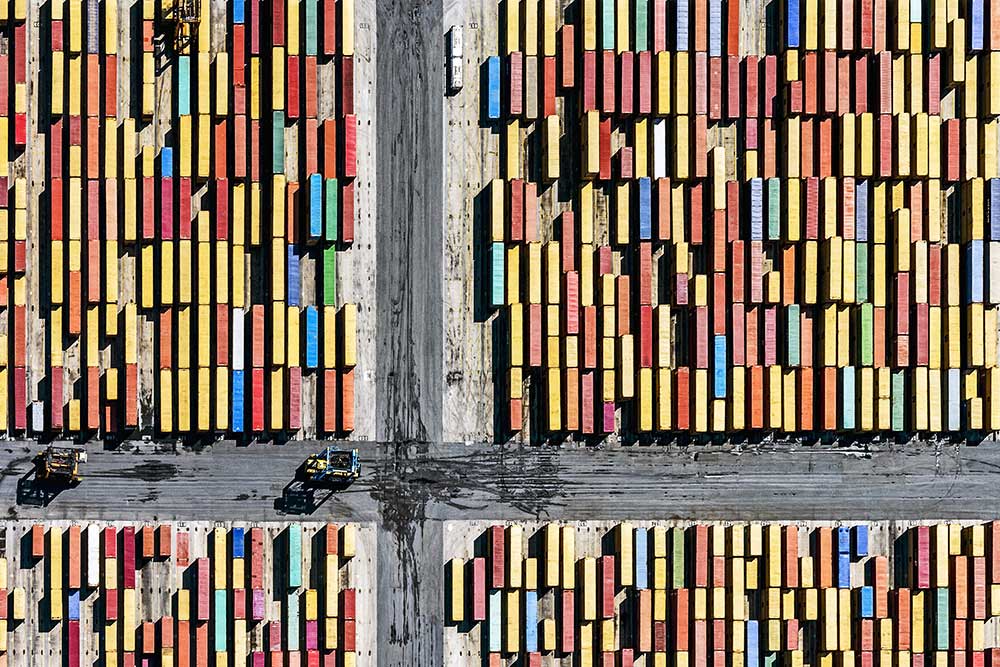 Globalization | A bird's eye view of a container port with the swathes of containers creating a symmetrical e ect of beauty and elegance.
DIGITAL MANIPULATION
Digital manipulation of photography has reached unprecedented highs that could never have been dreamt of before. In fact, it has arguably become an art form of its own. Therefore, in recognition of this art, HIPA is giving creative photographers with digital skills the opportunity to deliver an out-of- this-world image that is both convincing and realistic; a mind-blowing image from the realms of fantasy that challenges human perception with its apparent reality.
We invite all creative photographers to let their imaginations loose by taking real photos and digitally manipulating them to unreal levels of art, beauty and thought provocation. This category will no doubt usher in a high level of competitiveness in creativity and digital skills … The sky is the limit.
Shahrzad Akrami | Iran | 1st – $15,000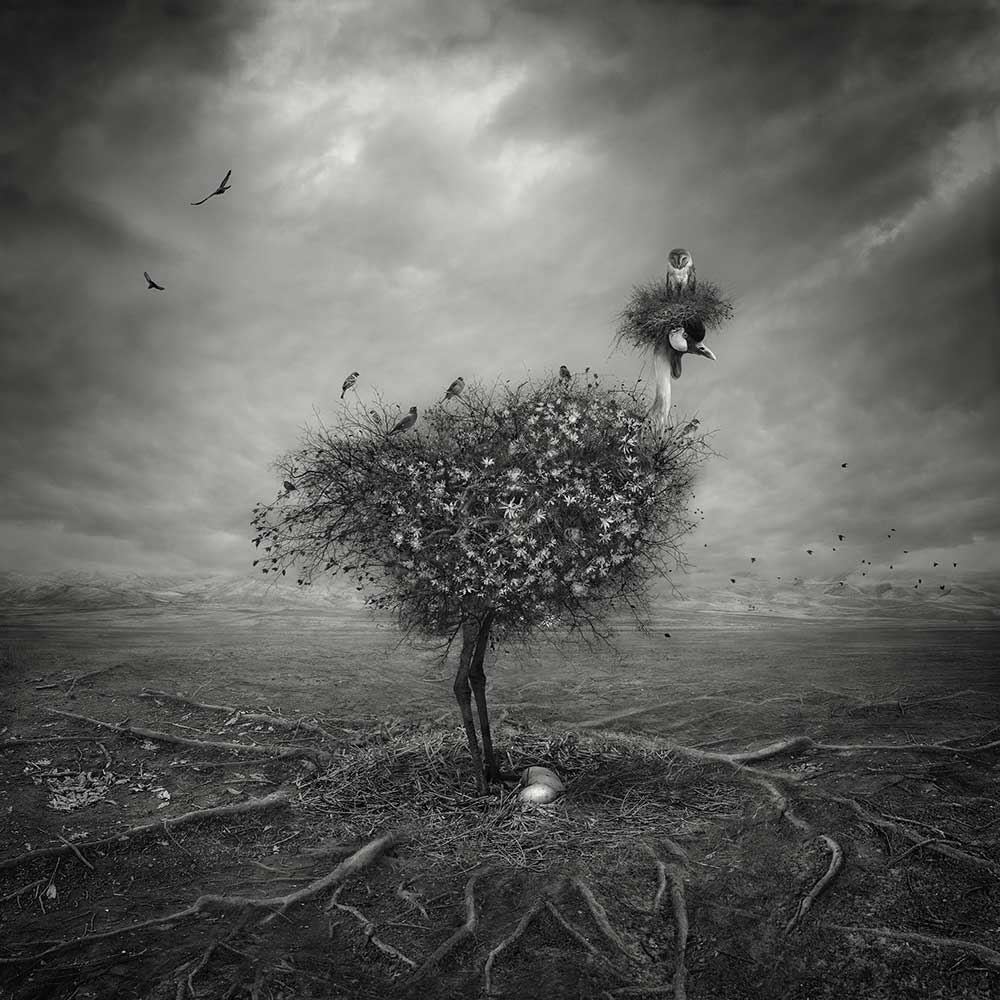 Natura | Since ancient times, many believed that the world we live in resembles a single vessel which has both a soul and an intellect. An entity which itself is alive and is composed of other components that are inter-related and share common characteristics. Mother nature is a harmonious combination of a variety of plants and animals, representing fertility, continuity and unity.
Dmitrii Rogozhkin | Russian Federation | 2nd – $12,000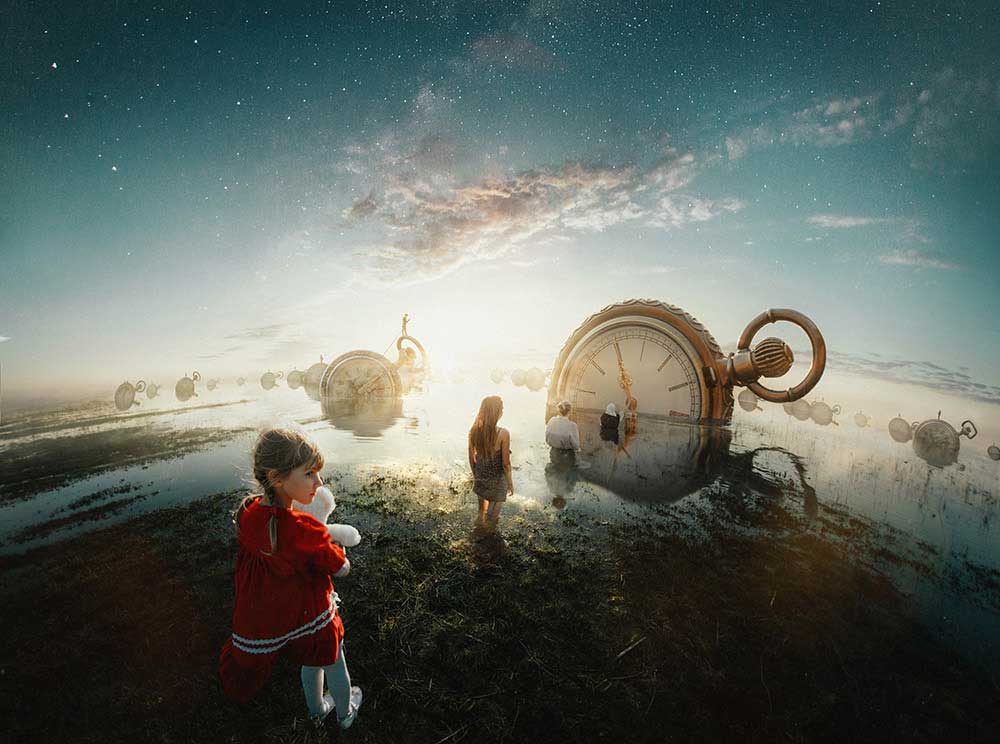 The River of Life | Our lives and the time we spend on this earth are much like a river; it does not stop for anyone until we each reach our eventual and nal destination.The beauty of this photograph doesn't only lie in its representation of childhood and its place as a shore of safety, but the eventual drifting into the unknown once a human has reached an old age.
Salem Saeed Ba Wazir | Yemen | 3rd – $10,000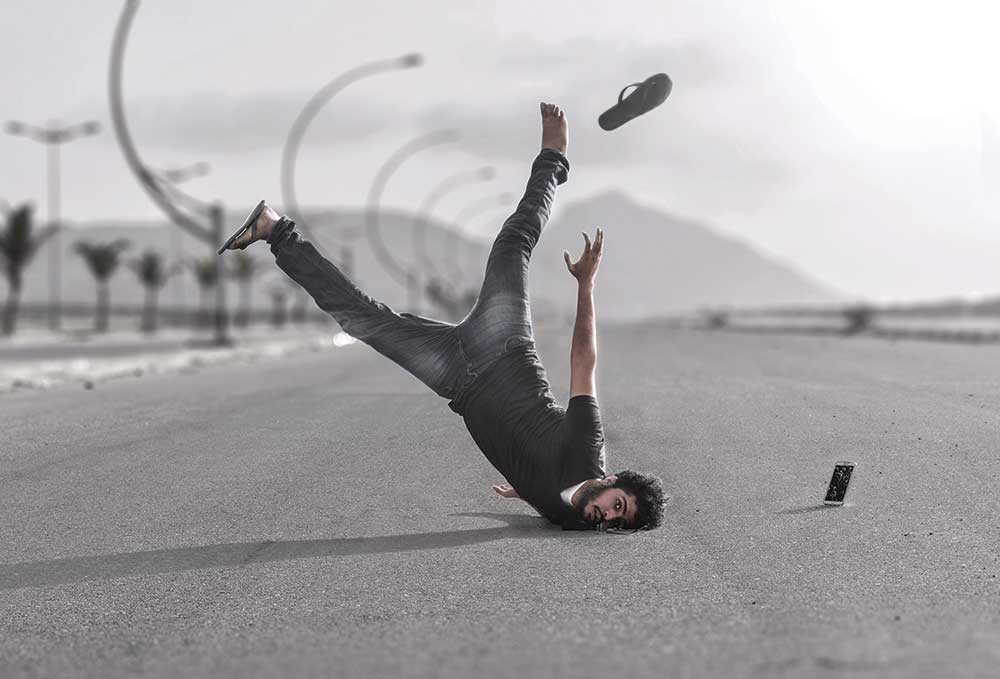 Distractions | With smart phone technology rapidly increasing, the use of a cellphone whilst driving has unfortunately become a common practice amongst many young drivers.The harsh reality is that this technology which has made our lives easier, in so many ways has now become a silent killer.
Lubna Abdelaziz | Egypt | 4th – $8,000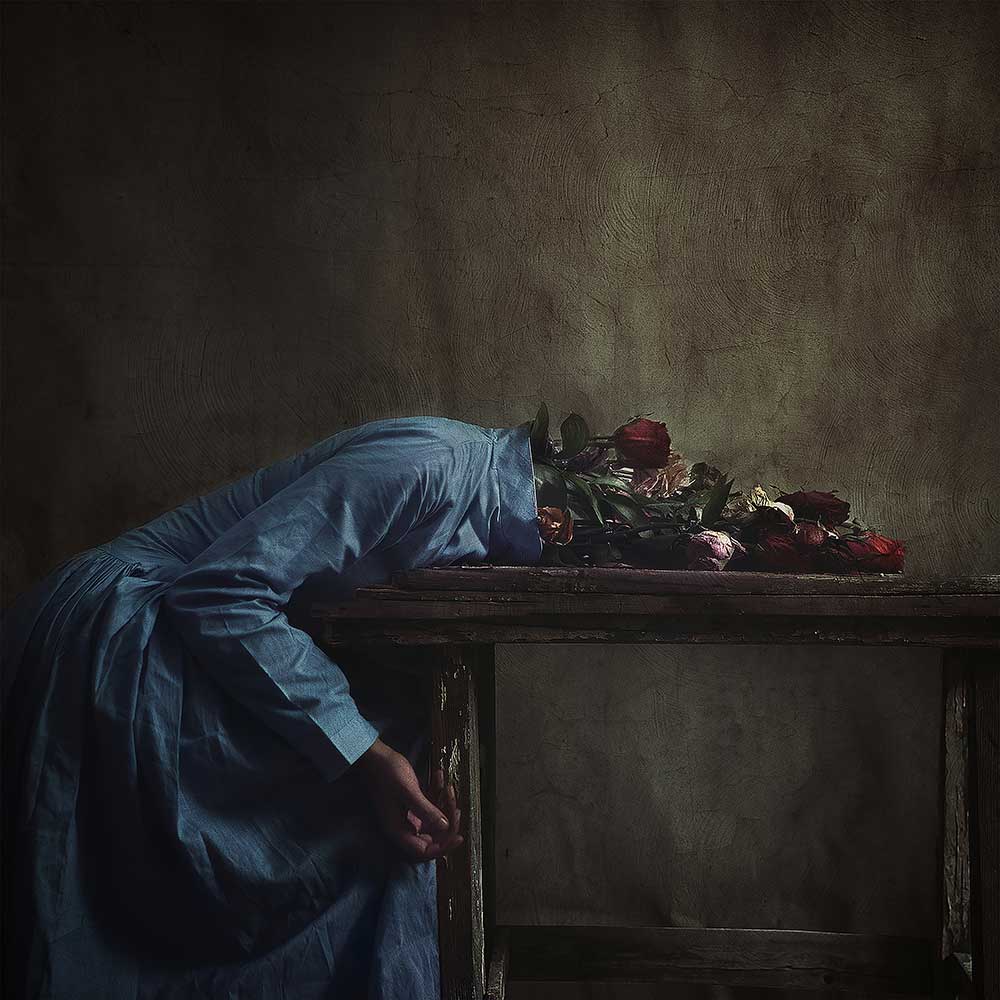 When She Grows Up | Memories can live inside a human being like owers inside a vase. Sometimes memories can blossom inside a person and other times they can painfully wither inside a person's mind for an entire lifetime. It is down to the owner of these memories/ owers to pick out the good ones and move on from the bad ones.
Leyla Emektar | Turkey | 5th – $6,000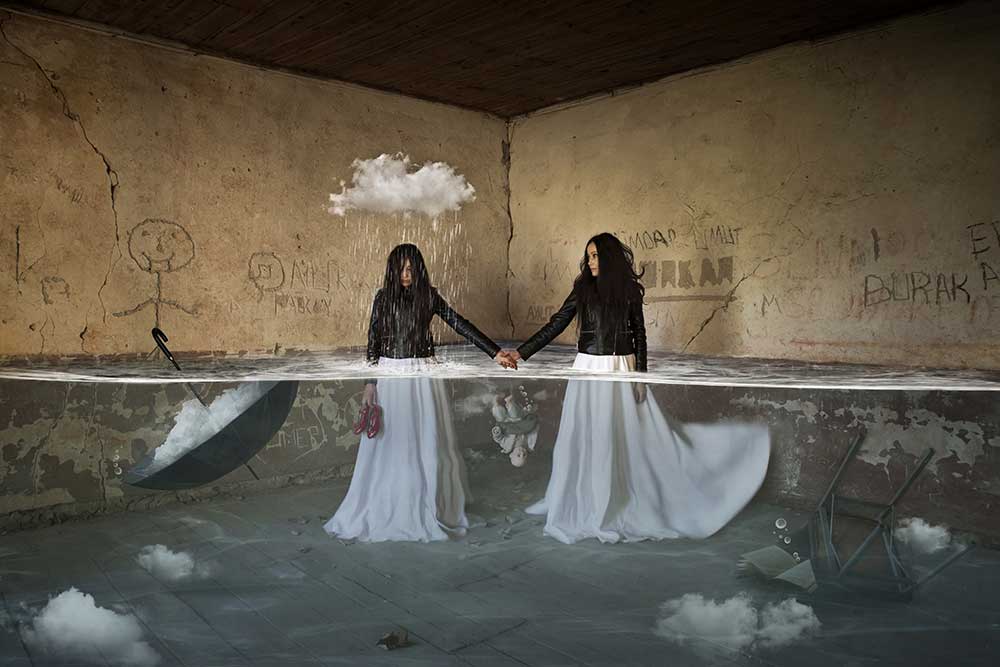 Submergence | Many humans deal with depression and anxiety on a daily basis. These two diseases can arise at an early age and often overwhelm a person whilst growing up, leading to a di cult life later on. With the right support and guidance though, the most di cult of situations can be made easier and the ght against this common enemy can be successfully achieved.
PORTFOLIO
This category invites photographers to convince the jury of their photographic talents and skills combined with their knowledge in a particular topic or theme of their choice, by telling a story through photographs. The challenge here lies in imagining the desired setting of the photographs before capturing them in separate frames that would tell the story on their behalf.
The Portfolio category is an innovative addition to HIPA which no doubt breaks the barriers of the single photograph and the single moment, and allows for the planning and execution of a story from various di erent angles and perspectives with di ering or contrasting moments. This is a unique core challenge for HIPA in its sixth edition.
Giovanni Cedronella | Italy | 1st – $15,000

Silence of the Mansion | An abandoned mansion lies in ruin. The memories and belongings of its former occupants are all that is left within its walls. The chairs, bedrooms, a piano, a book and even an old painting of young children, fail to tell the full story of the people and lives that once lived here.
Gilles Nicolet | France | 2nd – $12,000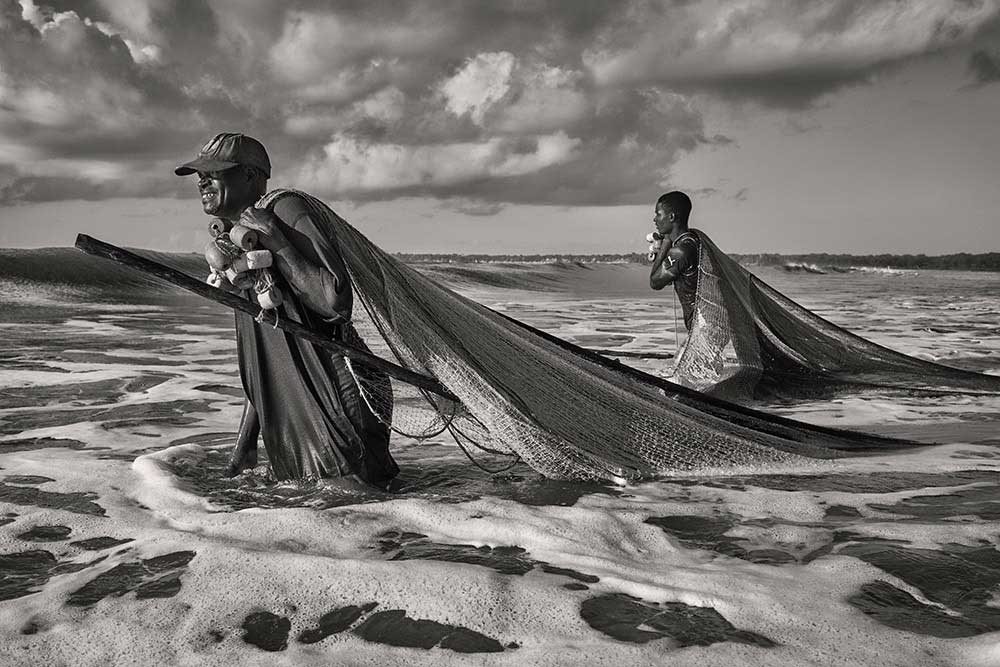 Six Degrees South | Poor coastal communities around the world are su ering as a result of industrialised shing expeditions and the slow rise in sea levels. The next 20 years will likely see shermen and their communities all negatively a ected by this phenomenon and possibly leading to millions having to abandon the shores and move into urban areas inland.
Rafal Makiela | Poland | 3rd – $10,000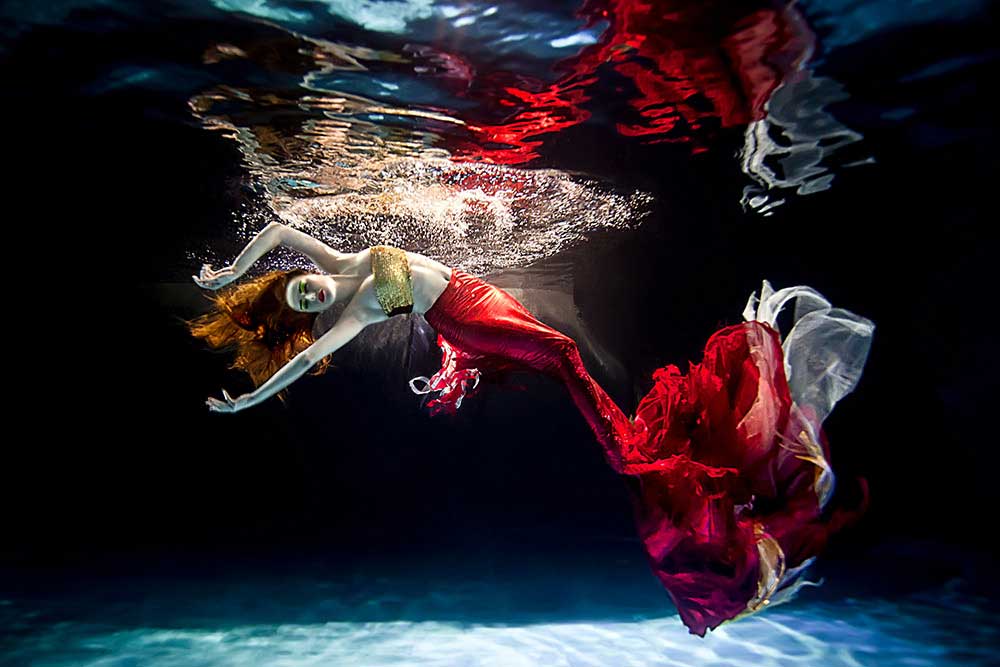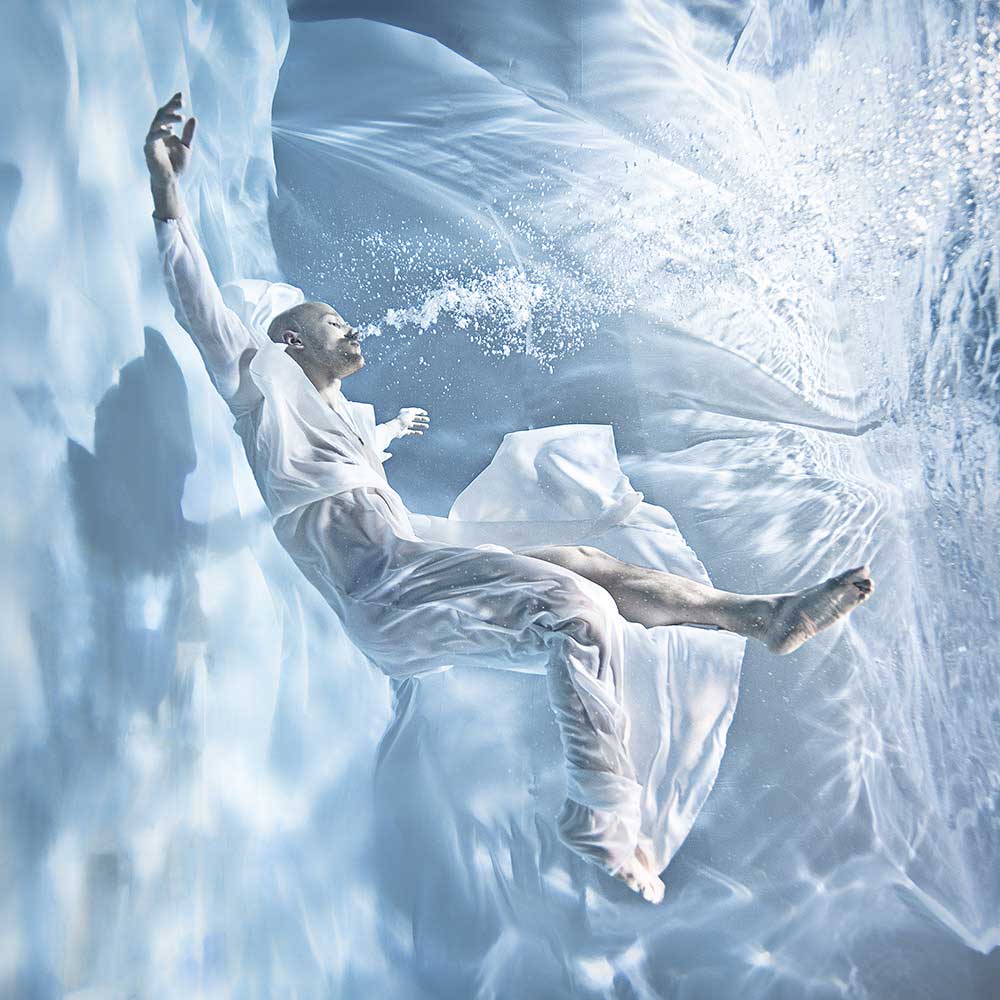 Underwater Dreams | A beautiful mixture of contemporary, underwater, fashion and portrait photography all infused into a group of photographs like never before. Elegance and beauty can tell a story even in the least conventional settings.
Matjaz Krivic | Slovenia | 4th – $8,000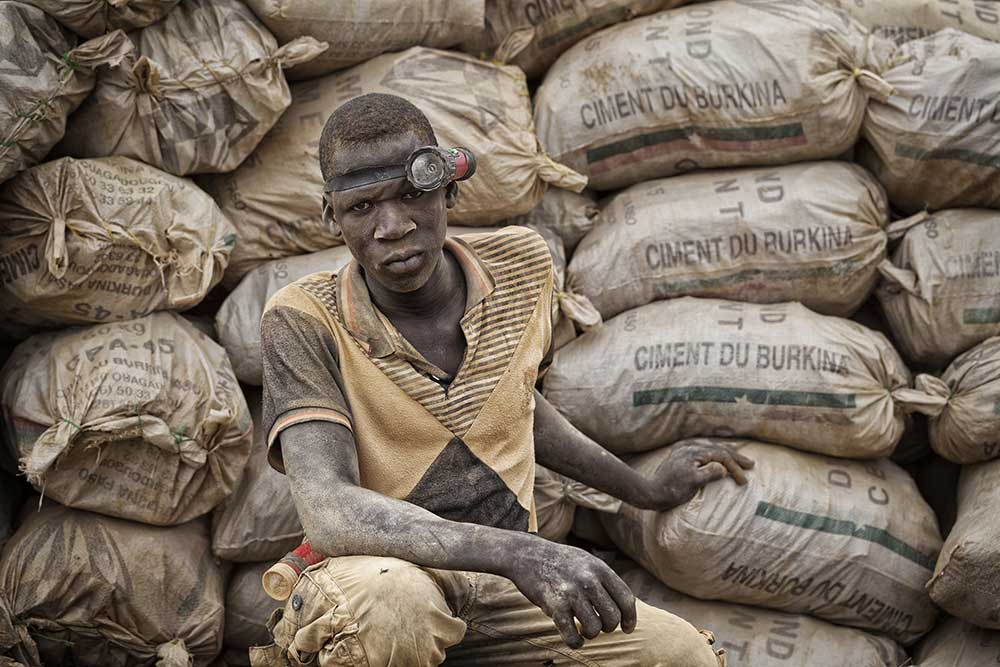 Digging for the Future | Burkina Faso is one of the poorest countries in the world, yet ranks fourth in Africa's production of gold. Much of this gold comes from small-scale mines, where children work alongside their parents from dawn to dusk in very hazardous conditions. Mines collapse frequently, and the working environment is intoxicated with dangerous chemicals like mercury, which is used in the process of extracting gold.
Qiu Yan | China | 5th – $6,000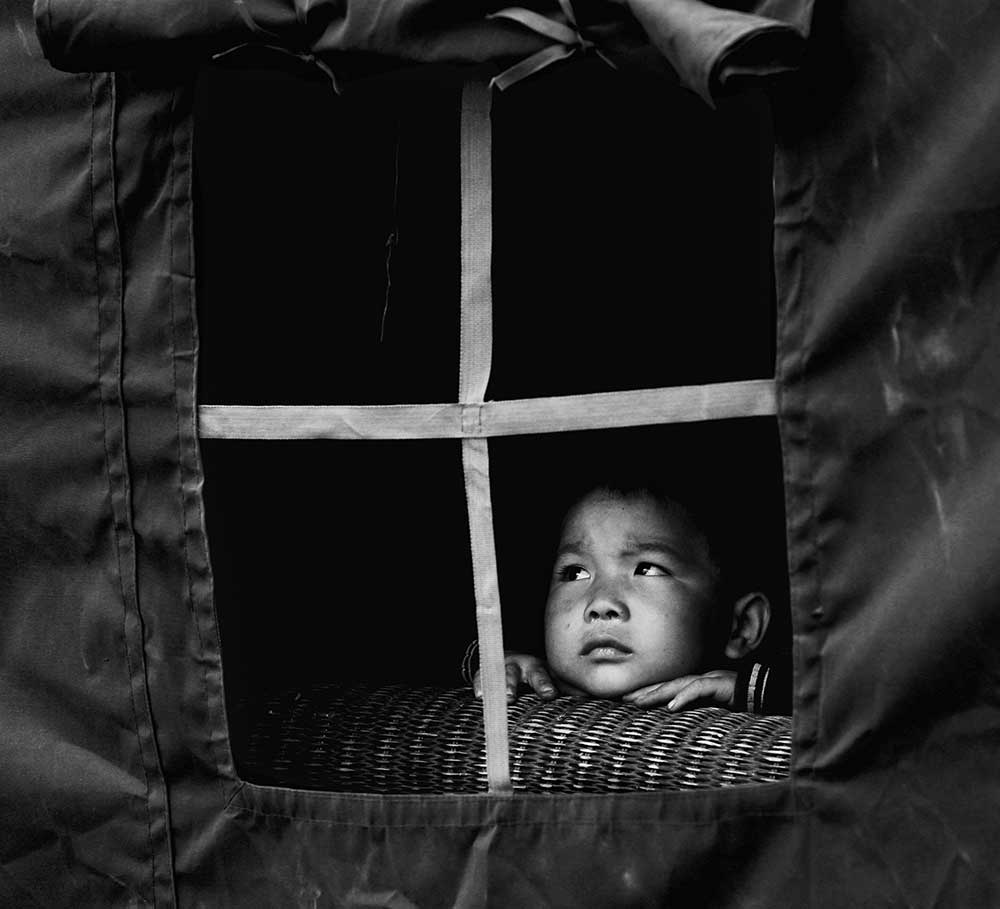 Rebirth | A major earthquake measuring 8.0 on the Richter scale jolted China's Sichuan Province on May 12th , 2008, killing over 87,000 people and injuring about 37,000. The photographer rushed to the quake zone and took many photographs of the disaster scenes and a ected people. One year later, the photographer returned to Sichuan to re-visit the a ected people he'd photographed. He did the same ve years after that.
PHOTOGRAPHY APPRECIATION AWARD WINNER
Elliott Erwitt | United States of America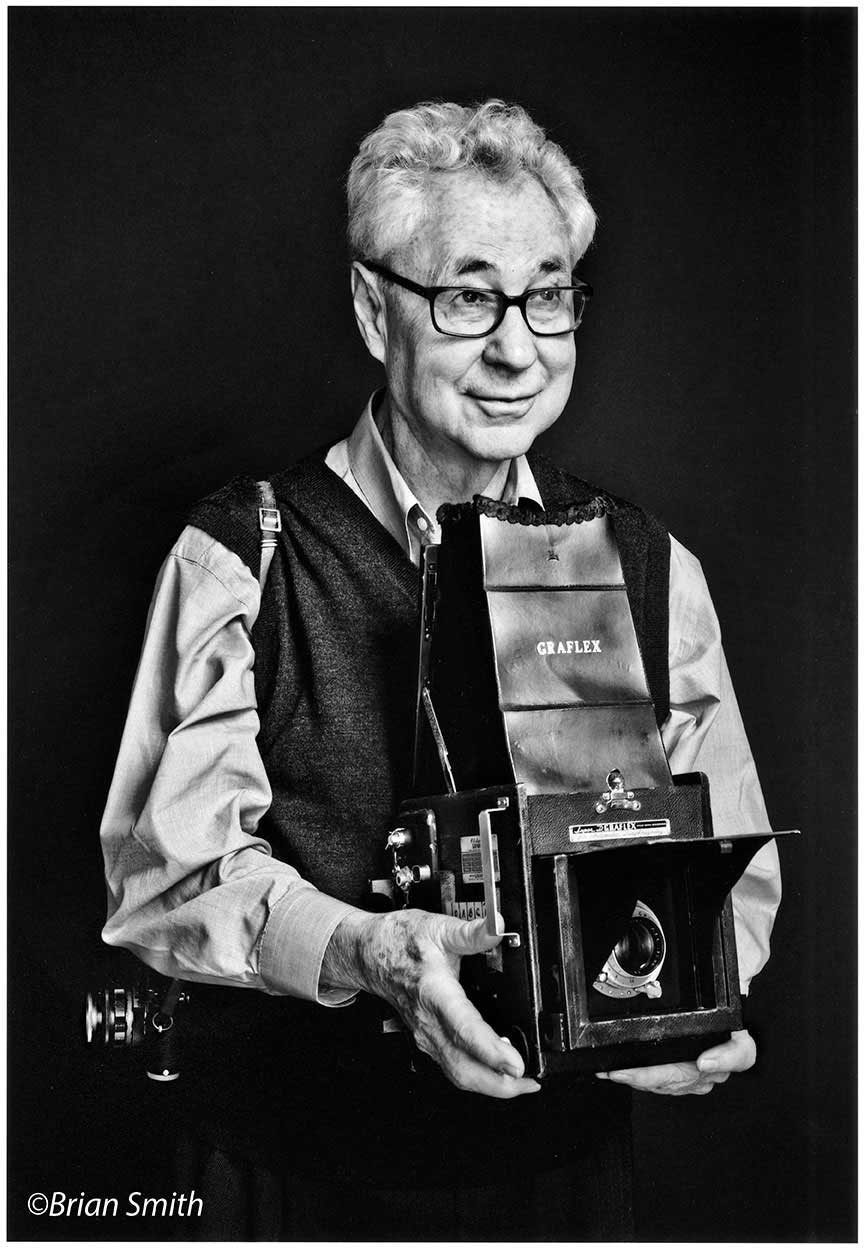 Elliott Erwitt was born to Russian emigrant parents in France in 1928. In 1939 he immigrated to the United States with his family, rst to New York before settling in Los Angeles.
In the early '50s, Erwitt moved back and settled in New York City. Over the years, Elliott's work and personal interests have seen him travel and spend time around the world, but New York City was always home.
While attending Hollywood High School, Erwitt worked in a commercial darkroom processing 'signed' prints for fans of movie stars. 1949 marked the beginning of his professional career, as he returned to Europe travelling and photographing across Italy and France. Drafted into the United States Army in 1951, he continued taking photographs for various publications, while stationed in New Jersey, Germany and France.
By good fortune, while looking for work on exploratory trips to New York City he met Edward Steichen, Robert Capa and Roy Stryker, who not only liked his photographs but became signi cant mentors for Elliott over the years. Freshly decommissioned from military service in 1953, Erwitt was invited to become a member of Magnum Photos by founder Robert Capa. In 1968 he became President of the prestigious agency for three terms. To date, he continues to be an active member and one of the leading gures in the competitive eld of photography.
Erwitt's books, journalistic essays, illustrations, and advertisements have been featured in publications around the world for over forty years. While continuing his work as a stills photographer Erwitt began making lms in the '70s. His documentaries include; Beauty Knows No Pain (1971), Red White and Blue Grass (1973) – sponsored with a grant from the American Film Institute – and The Glass Makers of Herat .)1977(
In the '80s, Erwitt produced seventeen comedy and satire television programs for Home Box O ce (HBO). From the '90s to the present he continues to lead a remarkably varied professional life encompassing many disparate aspects of photography. While actively working for magazines, industrial and advertising clients, Erwitt devotes all his spare time towards creating books and exhibitions for galleries and museums. To date, he is the author of over 30 photography books.
Elliott Erwitt's photographs have graced the walls of many famous institutions around the world including; the Museum of Modern Art in New York, The Chicago Art Institute, the Smithsonian Institution in Washington D.C., the Museum of Modern Art in Paris (Palais de Tokyo), the Kunsthaus in Zurich, the Reina So a Museum in Madrid, the Barbican in London, the Royal Photographic Society in Bath, the Museum of Art of New South Wales in Sydney and the Spazio Oberdan in Milan. Countless private galleries throughout the world also display, promote and sell Erwitt's ' ne art' photographs.
PHOTOGRAPHIC RESEARCH / REPORT AWARD WINNER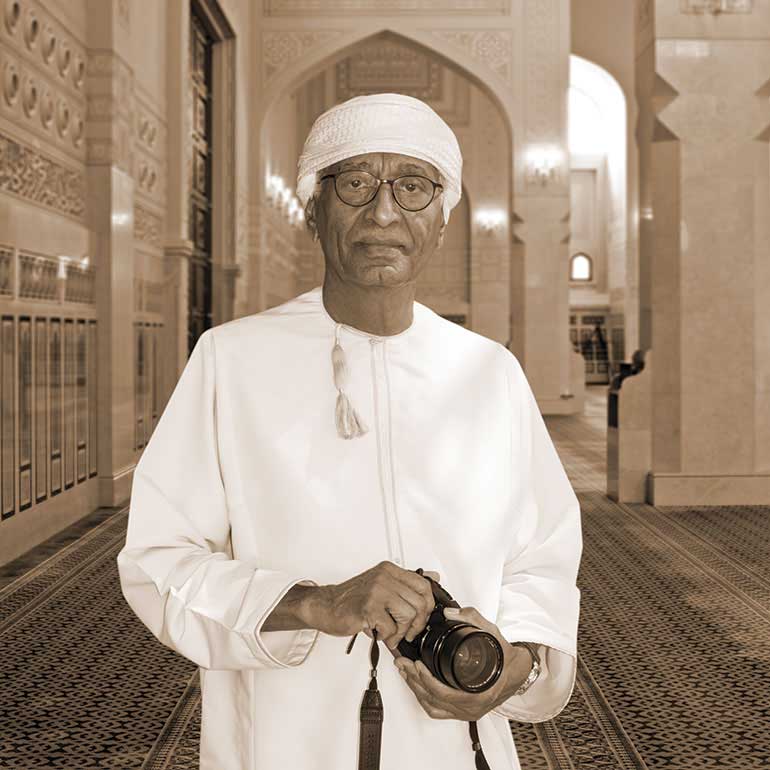 Bait Al Zubair rst opened its carved wooden doors to the public in 1998 as a private museum. Since then it has evolved into the inspirational cultural foundation we see today, because of the unique vision of His Excellency Mohammad Al Zubair the founder of the foundation.
At the heart of the foundation is Photography. An art -form His Excellency Mohammad Al Zubair is not only passionate about but hopes to enrich and encourage others to pursue.
Bait Al Zubair played a pivotal role in connecting Omani photographers with the rest of the world by hosting some of the most in uential gures in photography as well organising various educational programs and workshops. Bait Al Zubair also nurture the next generation of photographers by hosting exhibitions and galleries in an e ort to motivate, develop and encourage the youth to excel in the art of photography.
The foundation also pays homage to Omani heritage and culture through its renowned permanent gallery dedicated to displaying old photographs of Muscat as well as ethnographic artefacts that re ect the rich history and unique crafts of Oman's society, both past and present.
One of the foundation's many great accomplishments is its diversity of art and cultural publications, which include numerous books dedicated to photography. The foundation has published over 10 books, many of which concentrate on Oman's past whilst connecting it to the present day through stunning photography. Some of these books include Oman: My Beautiful Nation, Views of Dhofar, Mountains and Valleys of Oman and Window on Oman.