Kosuke Ryujin (b.1981) is a documentary photographer, based in Tokyo, Japan.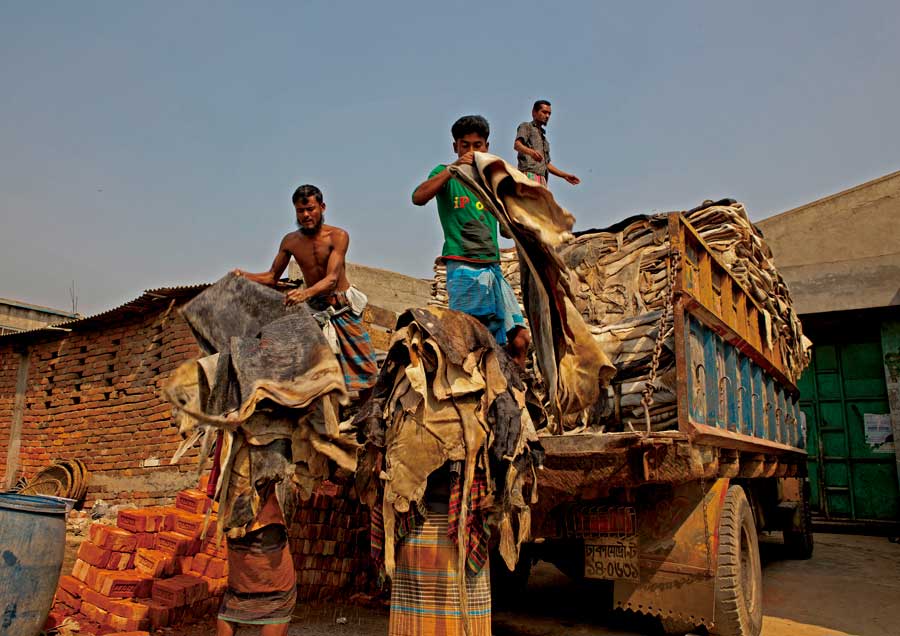 Hazaribagh in Bangladesh isone of the most polluted places in the world. The city, situated in the southwest of Dhaka, is an industrial area that flourished as a result of its leather industry which dates back to the pre-independence East Pakistan era.
The area is home to roughly 250 tanneries of varying sizes, and over 90% of domestic leather which export hundreds of millions of dollars is processed here. Once processed, the leather is exported to approximately 70 countries for use in luxury goods such as bag, wallet, suit case, and shoes. The largest importers are West European and Asian countries.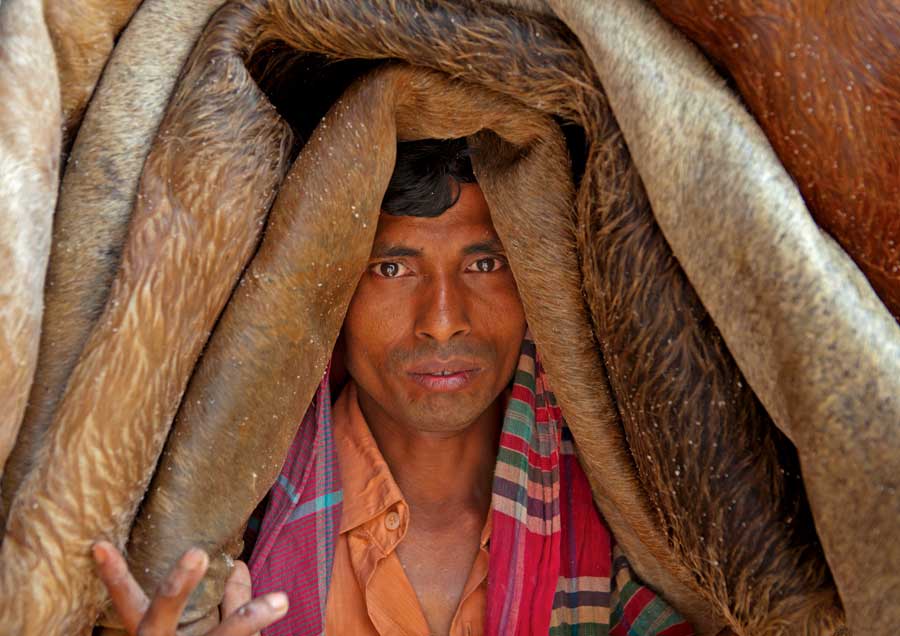 Stepping inside one of the tanneries will lead you into a poorly ventilated space that is hot, humid, and unpleasantly smelling. Around 15,000 people are engaged in Hazaribagh's leather industry, but the work environment can definitely not be called good. About 20 different chemicals are used in the variety of different treatment processes, but the number of workers that wear masks, aprons, or glove is extremely small. Most of them handle harmful chemicals wearing simple clothing and are afflicted by skin diseases, respiratory illnesses, allergies, nausea, giddiness, headache, and sores on their hands and feet. It is also said that working in the industry for a prolonged length increases the risk of developing cancer. It is a fact that the majority of employers do not have any current protective measures in place for their staff. Many workers do not have a work contract and receive no sick leave or work-injury related insurance coverage. Despite this, in Bangladesh where unemployment is high, workers said they were happy to simply have a job.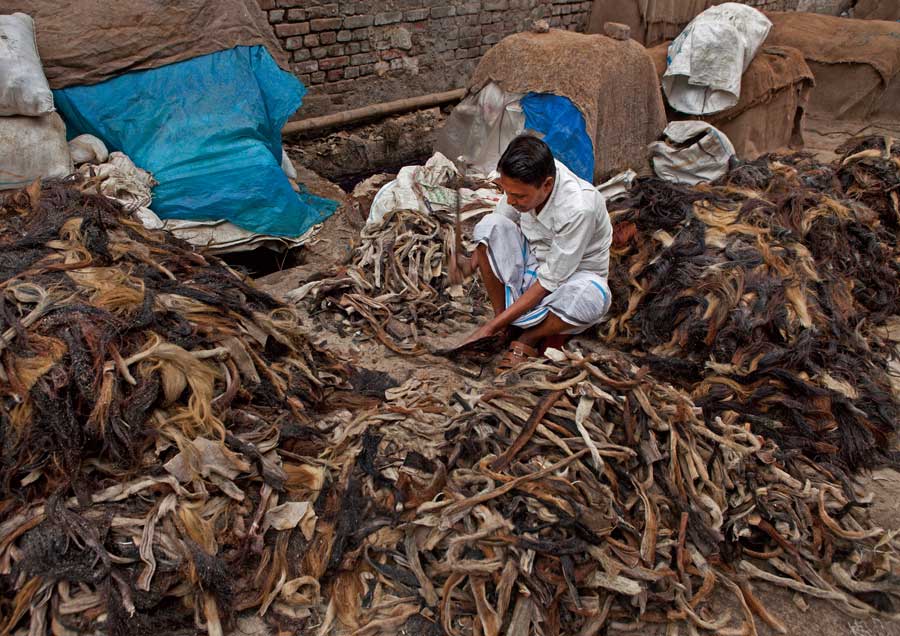 An offensive chemical smell similar to that of rotten eggs fills the whole city, and the roadsides overflow with leather wastes. Untreated toxic waste from tanneries flow through roadside gutters and down canals in the Hazaribagh slum area into the Buriganga River, Dhaka's main waterway. The amount of such liquid waste is as much as 22,000m² (approx.) per day. This is several thousand times higher than the level set forth by the Bangladeshi government. This liquid waste contains bleach, chromium, sulfur oxide, and various other chemicals making the Buriganga River Bangladesh's most polluted river. In spite of this, people bathe, wash clothes, and eat fish caught in the murky black water of the river.
Waste liquid also permeates into underground water sources, and slum residents use the chemically-contaminated water of wells, springs, and ponds to wash and conduct their daily lives. Compared with other areas, these local residents show a higher susceptibility to respiratory and skin-related issues caused by the severe pollution of air, water, and soil. However, residents that develop such issues and want to seek medical attention are unable to pay the necessary fees.
On average, around 75t (200t at peak times) of garbage is produced by tanneries daily. The garbage contains bones and parts not needed in the leather production process. Over the entire slum area, a black smoke, the result of incinerated garbage, can be seen hanging. In addition to incineration, garbage is melted down with boiling water forming a kind of glue or adhesive which is then thrown out into the market. The smoke generated from the incineration of garbage is one of the contributing factors to Dhaka's air pollution. In 2002, the Bangladeshi government announced they would relocate the tannery area to Savar, a location 20km north of the existing area, but despite repeated decrees from the Supreme Court, the government keeps postponing.It is said a cozy relationship between the government and owner is the main reason of delay. At the present stage, the plan has not proceeded. [Official Website]