Gotthard Schuh's Photographs (CH, 1897-1969)
In a flood of images an attentive observer is immediately aware of the movement, voices, and sounds of a pulsating world; the light in the Venetian squares and in the canal's reflections, the alley's shadows and those on the adjacent homes, shops, offices, workshops and guest houses. The images of the renowned Swiss photographer Gotthard Schuh have this agency, and their ability to convey the constant encounter and its appreciation, is attributed to their surprising resonance of place. His photographs, created primarily on foot or almost entirely on public transport; of narrow streets, shops, squares and canals celebrate unity and offer a feeling of belonging. Schuh's photographs endorse the city as a symbol for a lifestyle and a relationship, which in many respects can be considered as unique. Alongside this, the direct association to the urban, historical and cultural features of Venice are also captivatingly illustrated.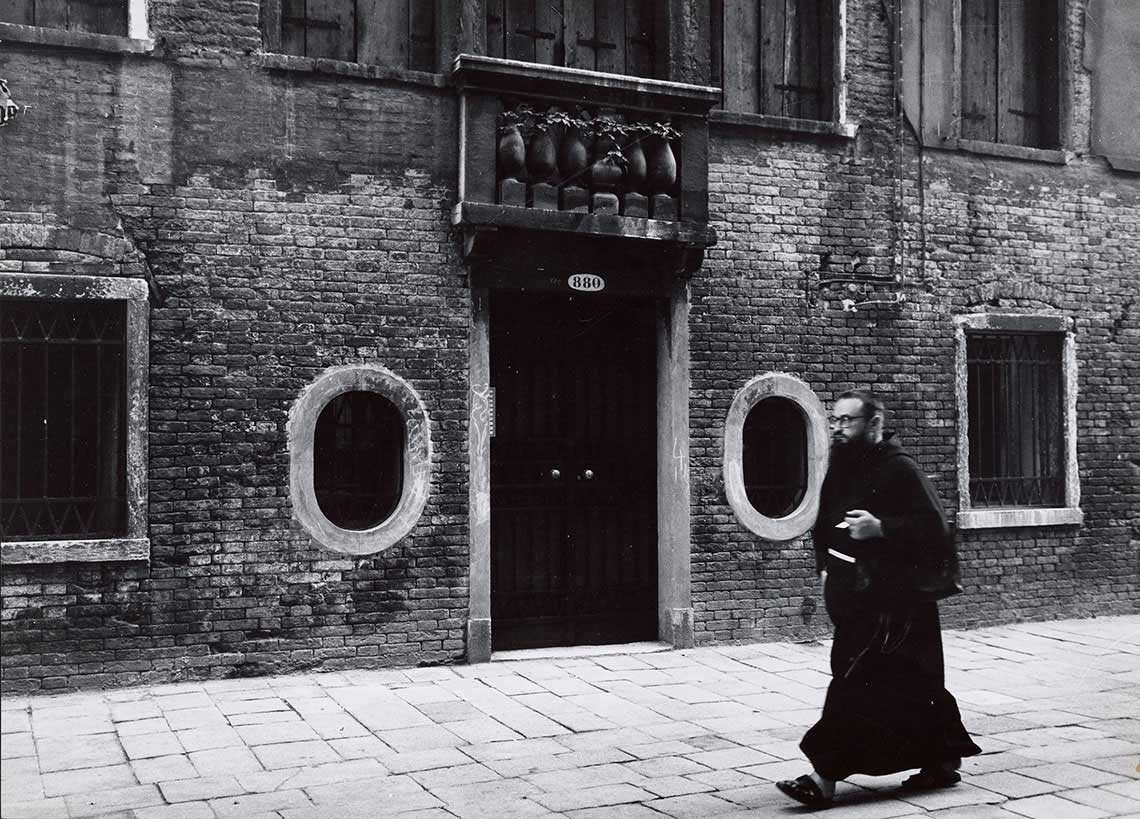 The last Venice?
There are many "last Venices": precarious structures that are built on water, determined to periodically disappear. Nonetheless Venice has endlessly shown, that it is able to withstand not only the most pernicious tragedies, but change itself. Our pledge – at the centre of the great changes that characterise our era – is that Venice continues to display that it is capable of change, and that the extraordinary magic and appeal that has championed this city for centuries is not lost. Our aim is that Schuh's photographs enable us to revive some of this magic, and to safeguard it from disappearing.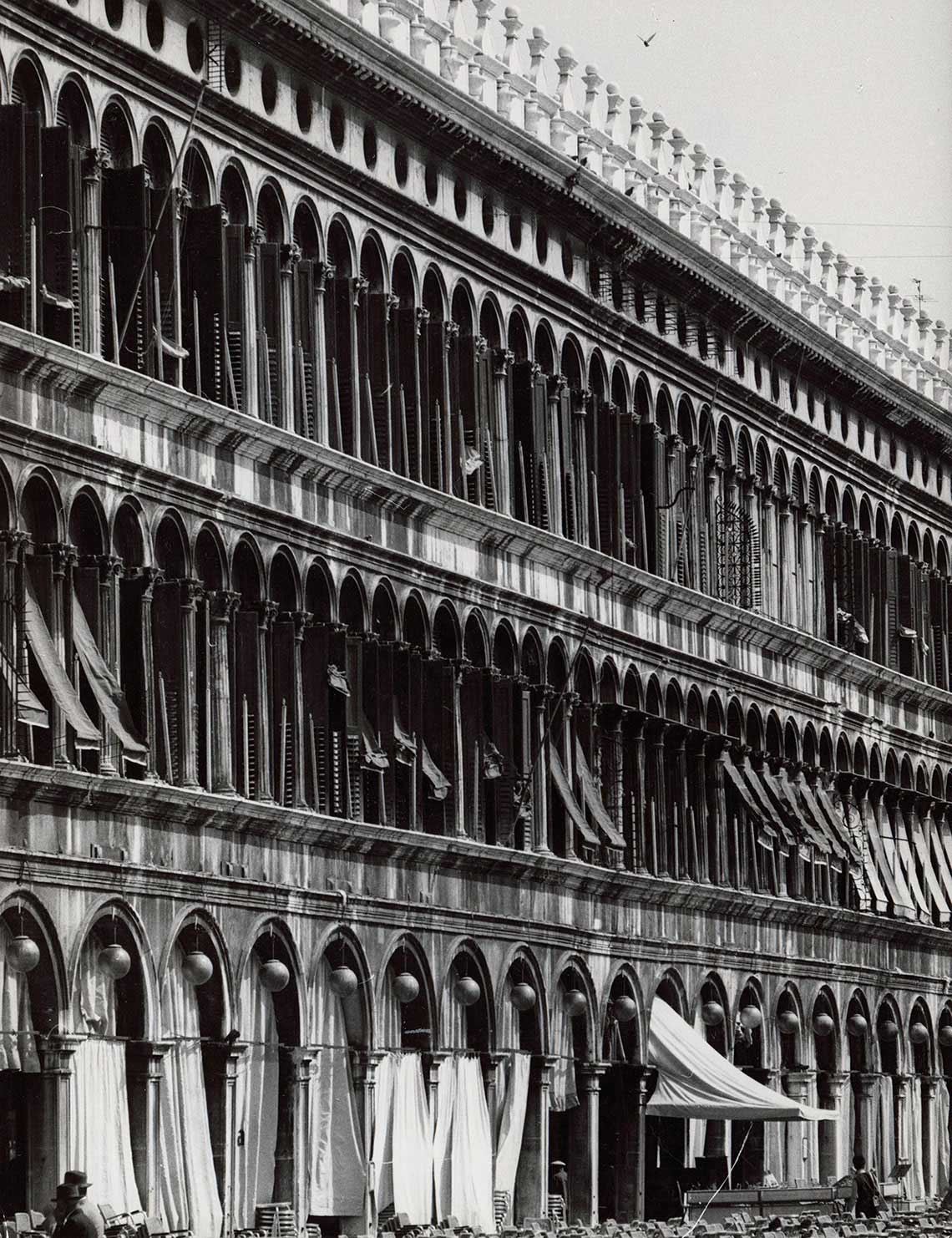 Career
Gotthard Schuh was born to Swiss parents on December 22, 1897 in Berlin. The family relocated to Basel in 1900 and from 1902 they resided in Aarau where Schuh spent his childhood. He began to paint in 1914 at the Canton school and in 1916 he attended the vocational school in Basel. From 1917 to 18 he attended the military academy and graduated as a recruit and then sergeant, following on with active military service.
In 1919 Schuh established his own studio in Basel and from the autumn of 1919 through spring of 1920 he worked in Geneva. Following a trip to Italy he settled in Munich as a painter where in 1922 he had his first exhibition. In 1926 he returned to Switzerland where for a short period he was employed as the manager of the Bern subsidiary of the St. Gallen photography store, Hausammann. In 1927 he married Marga Zürcher and they settled in Zurich. It was during these years, in which Gotthard Schuh struggled with creative crises as a painter, that he began with photography. In 1929 he travelled anew to Italy and turned his focus to photography. Together with his paintings and etchings he also exhibited his photography. His first photo reportage was published in the Zürcher Illustrierten (ZI) in 1931, for which he then worked as a photojournalist.
1932 was the year of Gotthard Schuh's final exhibition to include paintings. This was also the year he spent in Paris, where he was associated with the Avant-garde artists, amongst them Picasso, Braque and Léger and also photographed for ZI magazine. In 1933, Gotthard and Marga Schuh moved into a home studio in Zollikon, which they commissioned Elsa Burckhardt-Blum to build. In 1934 their son Kaspar was born. As a photojournalist in the 1930s, Schuh was published countlessly in magazines such as ZI and Föhn, including in international magazines such as Vu or Berliner Illustrierte Zeitung (BIZ). The 1930s was also the period in which Gotthard Schuh developed the first signs of Multiple Sclerosis.
In 1938/9 he undertook an 11-month journey to Singapore, Java, Sumatra and Bali. Following his return in 1939, Gotthard and Marga Schuh separated and in that same year he accepted the position of designing the Commemoration book of the national exhibition in Zurich. Prompted by Heiri Steiner, Schuh published his travel images in the photo book, Inseln der Götter (Island of the Gods) in 1941, which was supported by his future wife, Annamarie Custer. In the same year he became the first photo editor for the Neuen Zürcher Zeitung (NZZ: New Journal of Zurich). Together with Edwin Arnet and as part of this newspaper, he founded the supplement, Das Wochenende (The Weekend), which he envisaged as including frequent photo essays. Alongside this employment he also worked regularly for the magazine Du (You).
In 1944 Gotthard Schuh married Annamarie Custer and in 1945 and 1947 their daughters Claudia and Sibilla were born respectively. After the end of the war, he travelled frequently to create photo essays: to France, Italy, and Germany as well as to North Africa. In 1950 he founded (with Werner Bischof, Paul Senn, Jakob Tuggener and Walter Läubli) the Kollegium Schweizerischer Photographen (The Swiss Photographers College) and in 1951 the group held its first exhibition in the Helmhaus, Zurich. In the 50s he continued to travel to Sicily, Egypt and Algeria and published numerous books. He began retreating from photojournalism, not least due to his illness, and in 1960 he left his editorial position at the NZZ. In the early 60s he reinvigorated his painting and worked on his archive and memoirs. Following a fracture of the femur in mid-June 1969 his condition deteriorated and he passed away on December 29, 1969.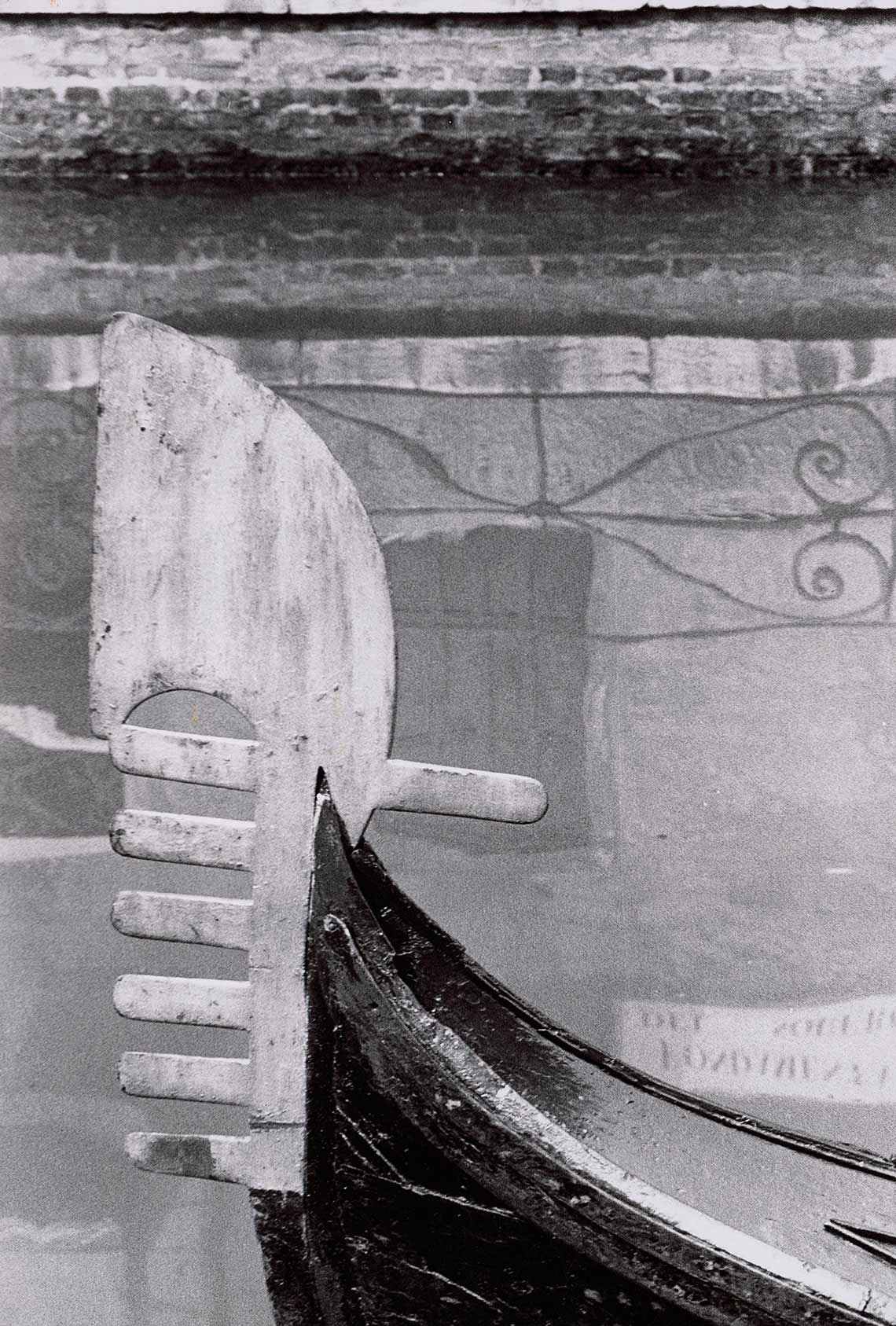 Galerie 94
Bruggerstrasse 37
Merker-Areal
CH-5400 Baden
Switzerland