Originally from Los Angeles, CA, Cassandra Giraldo is a freelance photojournalist currently based in Brooklyn, New York.
She is a regular contributor to The Wall Street Journal and her work on both Occupy Wall Street and Hurricane Sandy have been exhibited at The SouthStreet Seaport Museum, New America NYC, and POWERHOUSE Arena among other local venues. Cassandra graduated from Skidmore College in 2011 with a BA in International Affairs and French after which she completed the Photojournalism & Documentary Studies Program at the International Center of Photography in 2012.
She speaks fluent French and is working to improve her family's native tongue of Spanish (soy mitad Colombiana). She is available for all journalistic, commercial or event related work and is willing to work on assignment both domestically and internationally.
The Gentle Punks
This project was produced during my time at the YART Photo Workshop in St. Petersburg the summer of 2013. Inspired by the headlines the punk group Pussy Riot had stirred in Russia, I decided to seek out the real Russian punks to learn more about the punk movement in the country. After a day of hopeless searching while wandering the streets of St. Petersburg, I happened upon a couple of scrappy looking boys with gauged ears smoking outside of a bar that was producing a loud racket of noise. So began a week-long journey of sleepless nights, breaking into rooftops, jumping train cars, and general non-mother approved activities.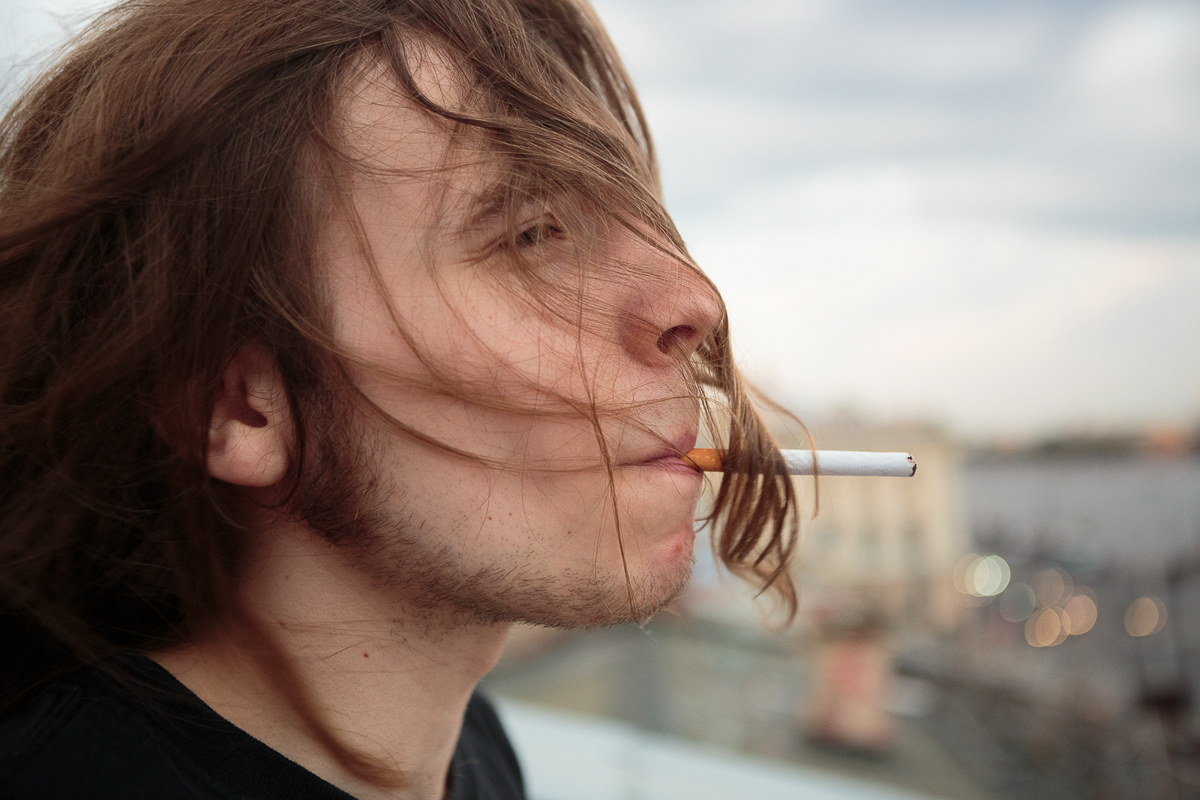 February 21, 2012: Five young women, dressed in colorful tights and balaclavas, entered the Cathedral of Christ the Savior in Moscow, and began singing—"Virgin Mary, Mother of God, chase Putin out/Chase Putin out, chase Putin out." This political performance piece "punk prayer" ensured the group Pussy Riot twenty-one months in jail on charges of "hooliganism" for opposing the Putin government and "undermining the moral foundations of Russia."
In Russia, "prisoners of conscience," that is people who have chosen a non-violent path, are jailed for their beliefs, color of skin, gender, sexual orientation or solidarity for freedom of expression. So while a punk counter culture movement may seem mundane in the United States, being a punk in Russia is considered an affront to the nation.
Meet the "gentle punks," a group of young people in St. Petersburg, Russia who, just as you would expect, live on the fringes of society. Yet, these young people are additionally marginalized by a police state that arrests them for their activism or creative expression. The following images are merely a glimpse into this world of young punks who are united inside their communal homes and their mutual "antifa" or antifascist animosity towards the Putin government. Despite their harsh exterior and political leanings, their story of discontented youth in limbo is a universal story that is relatable across cultures; one I continue telling through the documentation of other like-minded youth. [Official Website]