Gangasagar, formally known as the Sagar Island, is a renowned Hindu Pilgrim place situated about 150 km south of Kolkata, the capital of West Bengal. The City of Joy acts as the transit point and accommodates all those headed for Gangasagar.
Every year on the day of Makar Sankranti the place becomes   very auspicious as millions of Hindus from India and beyond gather here to take a holy dip in the confluence of Ganga and Bay of Bengal and offers puja at Kapil Muni Temple. As a part of these rituals a large fair is also organized and whole occurrence is traditionally known as the Gangasagar Mela. It is the second most astronomically immense human accumulation in the world. Gangasagar Yatra is regarded as the second most consequential pilgrimage in India among the Hindus after the Maha Kumbha, which takes place every 12 years. Compared to the Maha Kumbha, Gangasagar Yatra is believed to be a more onerous passage.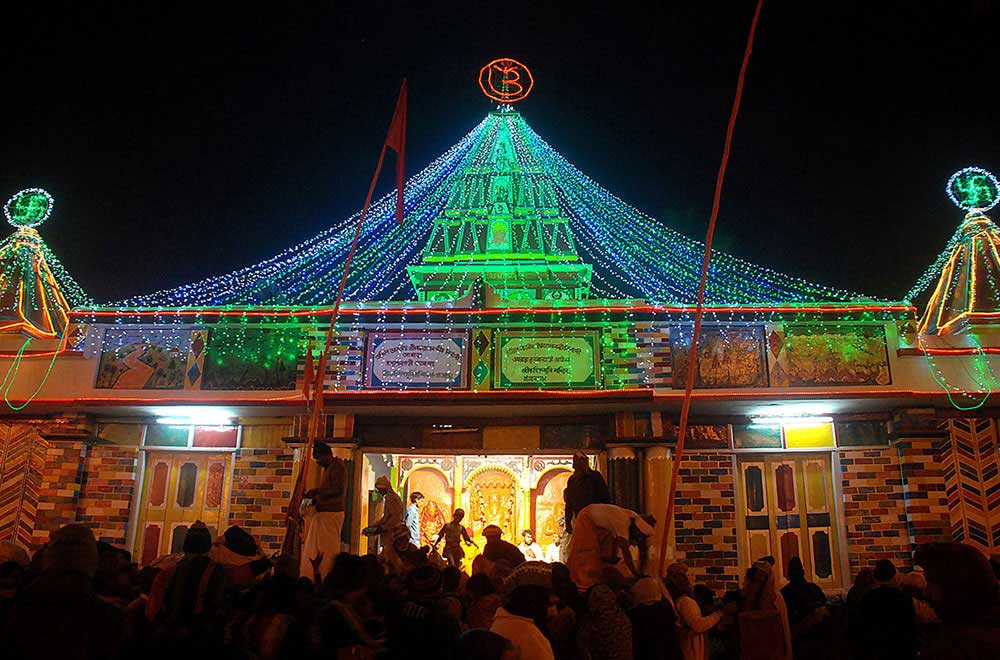 The pilgrimage involves bathing at the body of water of the Ganges River so as to obtain moksha, a visit to the temple dedicated to Kapil Muni and a spirited honesty that provides vivid sights and sounds.
This sacred site is most notable for the Temple of Kapil Muni, a great saint who, according to legend, was Lord Vishnu. Kardam Muni's son was Kapil Muni. According to mythology, Kardam Muni was forced to live his marital life according to Lord Vishnu's instructions, but Muni agreed to this on the condition that Lord Vishnu accepts him as his son. According to this condition, Lord Vishnu was born and named Kapil Muni. The mythological story of Kapil Muni is linked to the story of bringing the Holy River Ganga to this location. The mythological story goes like this:
King Sagar's 60,000 sons came to this location in search of their father's Sacrificial Horse, which they found. Actually, Devraj Indra stole the horses and hid them at 'Patal' (below the earth), next to Kapil Muni's hermitage. However, the king's sons were unaware of it. When they saw Kapil Muni there, they began to blame him for stealing and interrupted Muni's meditations. Muni became enraged, and a blaze of rage erupted from his eyes, burning the king's sons and consigning their souls to hell. Many years later, the king's grandson, King Bhagirath, came to Kapil Muni to beg and pray for the souls to be released from hell. Then, following Kapil Muni's instructions, King Bhagirath brought Devi Ganga to this location, and the souls were liberated by the touch of this holy river's water. According to legend, souls were liberated on the day of "Makar Sankranti."
So people come here from all over India to take a holy shower into this holy Sagar (Island) and earn blessings and worship the great saint Kapil Muni in order to release their souls from pain, sin, and to earn virtue.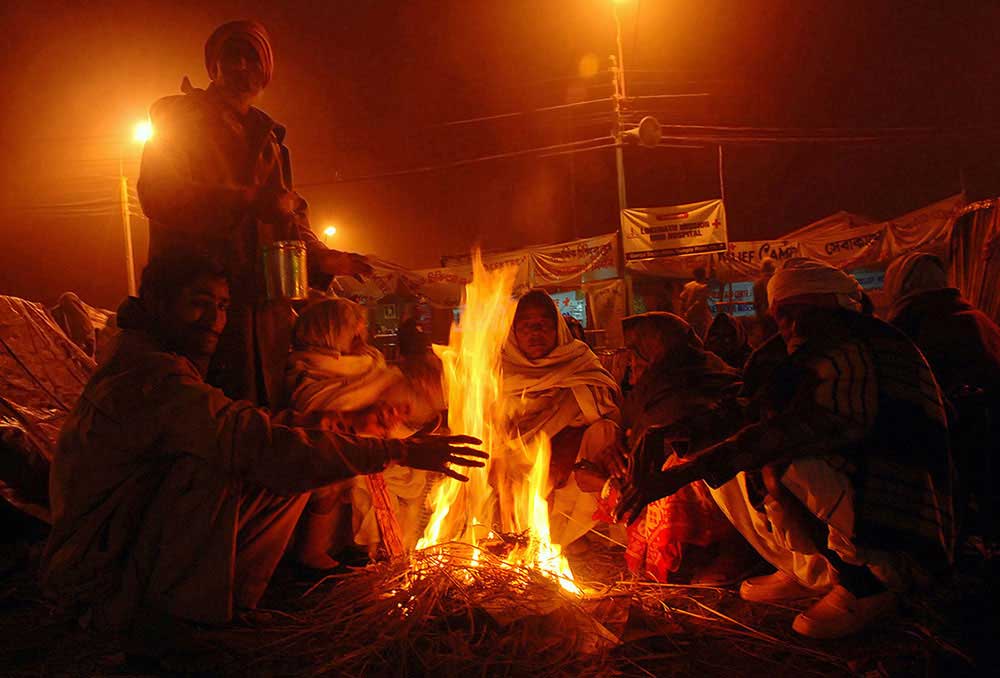 About Sirsendu Gayen
Sirsendu Gayen, an Assistant Professor in Chemistry at Vivekananda College Kolkata, is a passionate amateur photographer since 2006. Photography is his way of feeling, touching and sharing the freedom that he sees through the lens. He enjoys shooting different subjects with specific interest in travel, architecture, Nature, fine art and people to capture the spirit of Mother Earth.
 He started photography seriously in 2009 when he got a DSLR (Nikon D80) from his elder brother. After three years extensively using the camera, he shifted to a Nikon D610. This is a very precious   one for him as it was gifted by his mother. He used both these cameras very comprehensively until the end of January 2019. After that, He became a proud owner of a Nikon D750 – which was also a gift; this time from his wife. He is currently using the Nikon D750 and Nikon D7200.
He always rely on the philosophy that practice makes one perfect. Not all of us are born with perfection but we try our best to be perfect. He always remembers the quote by Colin Powell: A dream doesn't become a reality through magic; it takes sweat, determination, and hard work.
This passion led him to achieve many national and international awards and more than 400 of his photographs have been exhibited in various national and international exhibitions. His work has also appeared in Asian Geographic Magazine (Singapore), Amateur Photographer Magazine UK, National Geographic USA(Online), National Geographic Traveller Magazine India, Lonely Planet Traveller UK, Lonely Planet Asia, Lonely Planet India, Outlook Traveller, Photo life Magazine Canada, Digital Camera World UK, N- Photo Magazine UK, , Smart Photography Magazine (India), Better Photography (India), Edge of Humanity Magazine ( Online), 121Clicks.com,Times of India ( Kolkata Edition ) and numerous other publications.