Wendy Hudnall is a photographer specializing in Fine Art Landscapes & Pho(dog)raphy. Born & raised and living in Los Angeles with a part time hide away in Lake Tahoe,  her work centers on California & the Eastern Sierra Mountain Range. She prides herself on being a visual storyteller striving to deliver impactful images that convey the grandeur she's been so fortunate to witness.
A city girl with her heart in the wilderness, Wendy has had a love affair with photography for as long as she can remember. Frequent camping and hiking trips across the US were a way of life from the time she was born, especially to the Eastern Sierras.  The magic that is Lake Tahoe claimed a special place in her heart and now her family's home on the North Shore affords her the privilege of being a "Part-time Local".
During her lengthy and successful career as a creative executive there was an internal war waging within. It was a voice saying there was more to life than the corporate culture where she always thought she belonged. The passing of her beloved father was a wake up call. Life is too short not to focus on what's important. She left that life behind to focus on photography full time and has never looked back. Her time spent outdoors is always special and makes her feel closer to her Dad. Each image she produces is a heartfelt letter to him–a picture postcard to share a place she knows he would love and appreciate.
Today Wendy possesses a unique vision, blending technical and creative aspects to deliver unique imagery in a bold style that is truly her own. Her driving need for perfection is suited to landscape photography, as she believes there is nothing more perfect than nature itself. This belief is manifested in her art, which is produced on the highest quality state-of-the-art archival materials. The presentation of her organic images on these innovative surfaces creates the ultimate statement of understated luxury in any environment. Wendy recently completed a 6 month residency as the Featured Artist & Gallery Director at the Andrei Duman Gallery and has been featured in numerous publications including several Covers with Tahoe Quarterly magazine. To combine two of her passions, beautiful landscapes & amazing dogs, she's launched DoggieTales Pho(dog)raphy.
Can you tell us a little about yourself?
I am a fine art landscape photographer living in Los Angeles but I also consider myself a "part time" local of Lake Tahoe. I have a passion for the outdoors with the Sierra Nevada Mountain range being a personal favorite. I'm a perfectionist to a fault, which translates to my work, sometimes presenting an idealized interpretation of the scene before me through various capture and digital darkroom techniques.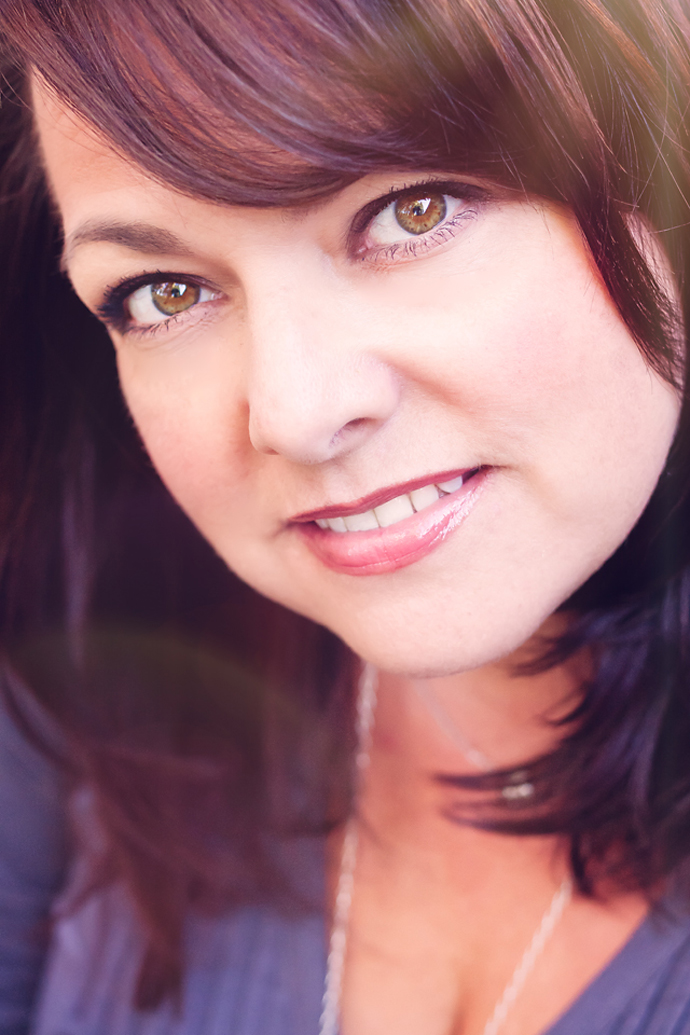 How did you get interested in photography?
Photography has played a part in my life for as long as I can remember. I've always been known as a dramatic storyteller. Photography for me is a way to convey my feelings to others where sometimes words can fail. It's a powerful next level of conversation for me.
I'm also not a big fan of change for some reason. Being able to freeze a moment in time to be revisited lessens my anxiety about moving on.
Have any artist/photographer inspired your art?
I'm inspired by other artists everyday, both notable and obscure. I'm a follower of social media and love the fact that as artists we are able to put our work out into the digital universe to share, learn from and be inspired by.
In a more traditional aspect, I am inspired by paintings from members of the Hudson River School, with Albert Bierstadt's work featuring the Sierra Nevada Mountain range being a particular favorite. Bierstadt's sometimes idealized landscapes featuring luminous light centered around my favorite place on earth are a visual feast for me.
Rodney Lough Jr.'s vividly colored, long exposure images are a favorite as well.
Could you please tell us anything about your technique and creating process?
I'm a techie girl with a love for design so digital photography is the perfect vehicle for my creative expression, allowing me to balance technical and creative aspects of the craft. I find that my driving need for perfection sometimes stifles my creativity. The simple act of being out in nature is the first big step in my creative process, forcing me to slow down and be relaxed in the moment. Once that happens the two sides of my brain start to groove and I begin taking in the scene and envisioning my desired result, then deciding which tools to use to get that result. I look for imaginative compositions that will draw the viewer through the scene, shooting from a low perspective frequently to get interesting detail in the foreground. I like to play a lot with contrasting textures, rough vs. smooth. Long exposures are a key in my work with silky sky and soft water featured against harsh, unyielding elements. Scenes I shoot often feature light encompassing extreme range so I will take multiple varying exposures and mask them together manually to compensate. I've also begun to utilize focus stacking and I really like the results I'm getting in post.
Describe your ideal photographic situation
Being outdoors in nature is almost always ideal unless I'm lost or there is a hungry animal threatening my very existence, both of which are scenarios I take steps to avoid…But to elaborate, the ideal situation would be grand vista in isolation so remote that not many have had the chance to see it. Stormy skies would break just prior to sunset, bathing the scene in luminous, golden light allowing me to capture and share a unique moment with those who would not otherwise have had the opportunity.
How much preparation do you put into taking a photography?
The amount of preparation I put in depends on the situation. Some of my most memorable images come from spontaneous outings, just grabbing my gear on a whim, going out in search of something to shoot and magic happens. That always feels like such a special gift. Then there are other times when I have a vision of an image I want to produce and I spend months planning for the right location and conditions to get the shot. I am working a companion piece to accompany a popular work of mine titled "The Plank". I've been on three night shoots this past summer alone in search of the perfect conditions and so far it hasn't panned out. When I do get the shot, which I will because I am determined, it will be all the more rewarding.
What's your useable-to-unusable ratio when you review images from a shoot?
I'm not ashamed to admit I am an image hoarder. For me, one of the most amazing advantages of digital photography is the amount of experimentation it affords. I feel free to take shots I used to think twice about when the cost of film was a concern. No longer stifled by film restrictions, I will typically shoot 400 frames or more on a shoot with a lot of them being experimental. Taking into account shots made for lighting, long exposure and focal plane, some of my more intricate shots may be composed of up to 6 shots that are manually blend together in post. One of my newer panoramas utilized 18 shots. All considered, I might only get a couple final images out of the lot that I consider to be the caliber I'm looking for but from a creative standpoint they are pushing boundaries I may not have touched with film. I'm happy with that.
What quick advice do you have for someone who wants to improve his or her photography skills?
Always be a student of photography and try to learn something new on a daily basis. Advances in digital photography are made every single day, both in gear and in postproduction abilities. There is so much great free information out there from manufacturers looking to promote their product as well as photographers in online social communities sharing tips and techniques. Study other great photographer's work, learn what it is that makes them great and apply that to your own style. Take a class or workshop to spark your creativity. Our abilities are only limited by our lack of desire to gain knowledge and grow.
From time to time many photographers find themselves in a creative rut or uninspired to shoot. Does this ever happen to you and if so how do you overcome these phases?
Yes! This happens to me a lot. Sometimes the fix is as simple as walking away for a bit, then coming back to look at something with fresh eyes. Other times just the act of getting out into nature settles me and allows creative juices to start flowing again. For me, a big challenge of working in a creative field has always been producing under deadlines. It's difficult to be creative under pressure. The benefit of being a landscape photographer is that our "studio" is the great outdoors, which is generally a calming and inspirational environment.
I also collect ideas and works to look at for inspiration, both online and in notebooks. The subjects may or may not involve photography. When I'm stuck I flip through and let my mind wander and see where it lands.
If all else fails I get in my car, crank up some music and drive. There's always something new to see and be inspired by.
What future plans do you have? What projects would you like to accomplish?
I've recently begun a series centered on macro nature photography that is different from any of my previous landscape work. It's refreshing to get closer and focus on minute details. I'm enjoying using macro lenses to expose new levels of detail missed by the naked eye. There's a whole new world there for me. Miniature landscapes, that I am intrigued to explore.
I've also partnered with what I consider to be one of the premier print labs in the US to offer image consulting services to photographers who are looking to maximize their photographs for print. We offer digital development and educational services to clients, both in office and on line via HD videoconference. It's a highly rewarding experience getting to work with talented photographers, helping them take their images to new levels of excellence.
This fall I'm hitting the road for a multi state photographic tour of the South West. It's an experience I've been looking forward to for months and I can't wait to get out there and shoot! [Official Website]