Can you tell us a little about yourself?
Well, as you know I was born and presently live in the city of arts in Vitebsk, Belarus – motherland of Marc Chagall. Since I remember myself, my passion was creativity. All my interests were in performance arts. So I graduated art academy and started focusing on photography. As for now, it`s been for 3 years since I started as fashion photographer mostly working in glossy and fine art. Now I open my studio and focusing on my own promotion of my own style in photography.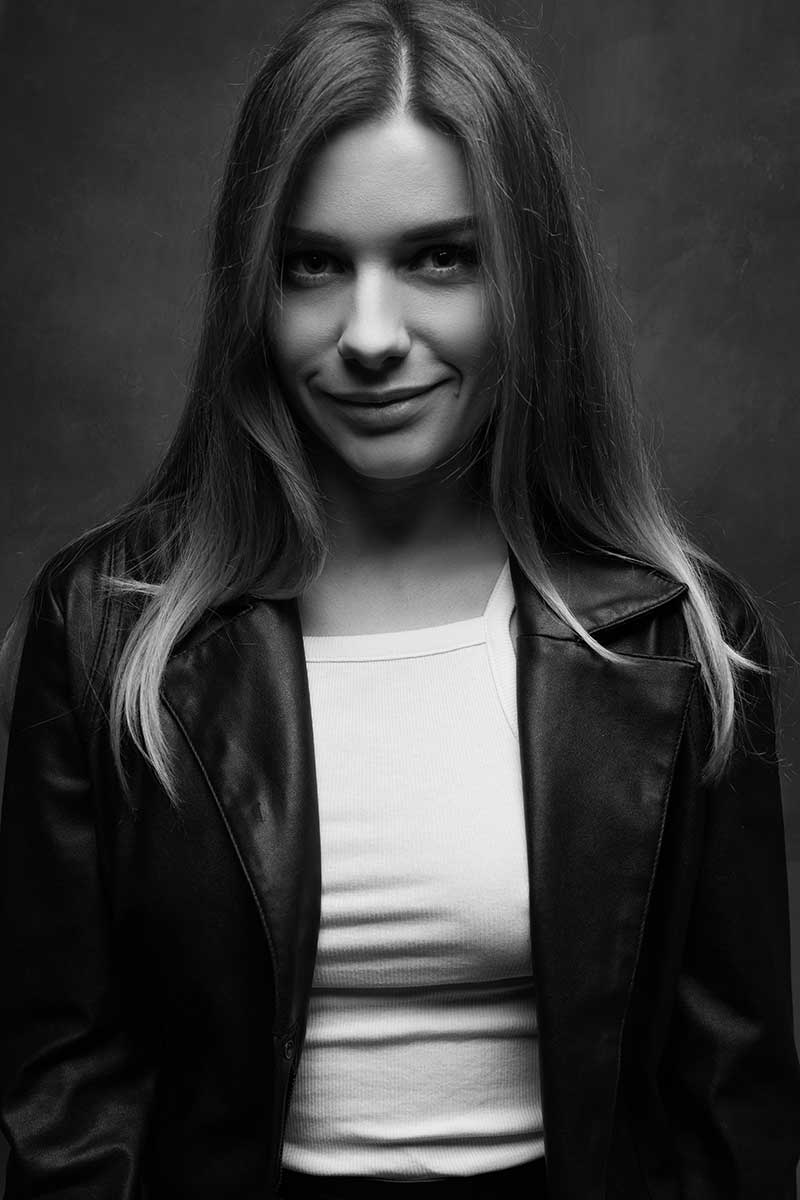 How did you get interested in photography?
In academy, during my drawing course I realized that this type of art is simply boring for me. I always was more closer to fashion and history of arts. I regularly spent my money on magazines and finally decided to make first steps in this direction. But it wasn`t enough for me to picture the models, I wanted to create solid images, retouching them and composing collections of them. So that`s what I am doing today.
Have any artist/photographer inspired your art?
Actually, I never stop at one designer or photographer. I constantly search for inspiration in various type performance arts. So in every piece of art I search for something special and unique for me.
Perhaps , Mario Testino and his team work inspires me somehow differently. I guess, my aim is the same. I want to gather around me talented and fascinated creators to produce the highest quality product in the end.. Everybody like makeup artists, hairdressers, stylists, their work and talent are extremely important in my work, that`s for sure.
Could you please tell us anything about your technique and creating process?
It took me quite a long time to find the right camera for me. Since my first working day, this Canon 5dmarkii is always with me. I never worked with another cameras and absolutely happy about it.
Well, working process is every time new. Sometimes we and my team, we plan all in details before we start. Another day, everything can be spontaneous, under a flow of inspiration. I prefer working in my studio when I can take my time to choose the options, to experiment a bit and finally take the best shoot.
Describe your ideal photographic situation
I simply adore when nobody is late for work. It is also very pleasant when everybody follows our plan of session, when my models fit the image just perfectly. And also, when my models choose the right shoes size. (laughing). When nothing distracts from the process and there is nobody in the room except those who must be there. That helps me focusing on my work.
How much preparation do you put into taking a photography?
It depends. Well, it may takes 1-2 days to make everything ready if we have like a "hot top" idea for photo session. But it also can be a month to select the clothe and accessories. Usually it happens when we work on quite difficult images or when we prepare for the competitions.
What's your useable-to-unusable ratio when you review images from a shoot?
I always escape making too much shoots. Cause, imagine when you need to select only 2 from 2000 images. Once I find the right view, I make shoots and stop then. So I change my position and start searching for new view again. And that helps a lot. I have enough images from different positions, different sides and views to select best of them for the final postproduction.
What quick advice do you have for someone who wants to improve his or her photography skills?
I suggest to combine what is hard to imagine –that may give you unexpectedly fascinating material. It`s like you pick from a hat two sheets. One with "axe", another with "confetti". And you must to combine them both in one photo session. This weird advice helps to develop your imagination and creativity skills.
From time to time many photographers find themselves in a creative rut or uninspired to shoot. Does this ever happen to you and if so how do you overcome these phases?
Oh, that`s the problem for many creative persons. I learned to feel them and hold them on. So I simply switch to something else, devote myself to another areas of life. That brings me energy which I accumulate for further actions. Art demands on every creator to absorb some energy and then transform it to a new masterpiece.
What future plans do you have? What projects would you like to accomplish?
I work on personal exhibition with installations. I want it to be a project of quite global scale which will be as my business card in the world. Something what will be really unforgettable, indeed. And I will keep participating in world competitions and challenges, as well.
Probably, I will open a photo school with the gallery of my best shoots where everything will be decorated and arranged in my unique style. [Official Website]