Michael Seif's first attempt at photographing the nude began in 1969, as a result of a workshop with Lisette Model at the New School in New York City.
When Ms. Model saw a photograph Seif had made of a friend's feet, she said "Flesh. You should be doing flesh." Excited by the encouragement of the great photographer, Seif set up a small studio to photograph the nude, but when he compared those first nude photographs with the photographs of Edward Weston and Ruth Bernhard he didn't feel he was contributing anything new with his own photographs, so moved on in different directions with his photography.
More than 30 years after that first attempt, Seif was swimming in an abandoned quarry where everyone swam and sunbathed nude. Set deep in the woods, the quarry is flooded with water darkened by leaf tannins. The bodies of swimmers and sunbathers are highlighted by the sunlight, accented by the darkness of the water, and stand in contrast to the various textures of granite. The setting and the people presented beautiful images that brought back the words of Lisette Model, and Seif once again began photographing "flesh."
Since he began photographing the figure in nature, Seif has been fortunate to work with a number of people who are comfortable in their own skins, who project that feeling of comfort, and who have made him feel privileged to photograph them in beautiful natural settings. He sees his photography is very much a collaboration, with all models bringing their own ideas, their own experiences, and their joy in being alive and at home within their own bodies.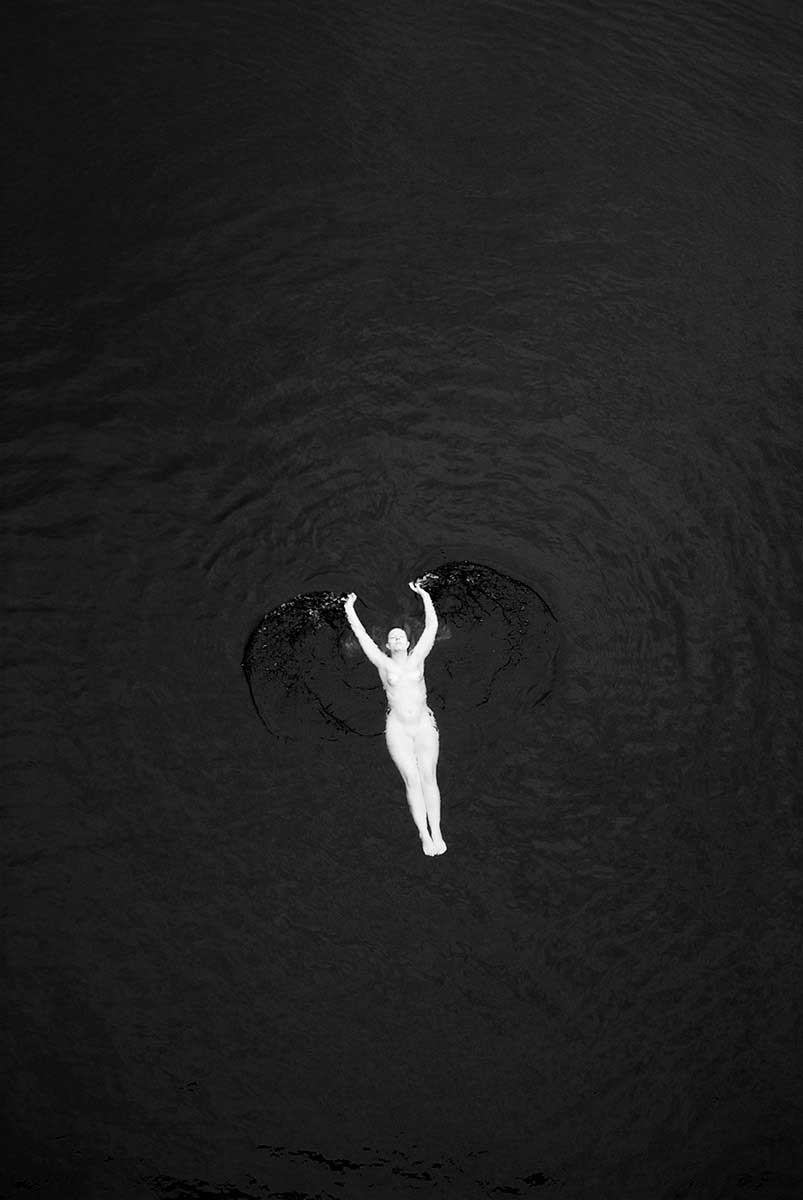 About Michael Seif
In the mid 1960s, I photographed the places and people of New York City while I lived there for eight years. Since then, my travels to India, Maine, France, Mexico, Spain, and many other places have afforded me many wonderful photography opportunities. For the past 15 years I have been photographing the human form in nature, mostly in water or among quarried and weathered rocks. I photograph the figure in water to convey the beauty and grace of the human being in motion.
I have learned photography in lectures, workshops, critiques, and by studying photographs themselves – at the School of the Museum of Fine Arts in Boston and the New School in NYC and with Larry Fink, Lisette Model, and many others. My photographs appear regularly in the New Era Gallery in Vinalhaven, Maine and the 13Forest Gallery in Arlington, Massachusetts.During the past four years my work has been shown in more than 20 juried group shows throughout the country and, since 2002, in close to a dozen solo or featured-artist shows. My photographs have been recognized with awards in the United States and in France- [Official Website]