Looking up into the sky, the girl immediately realized the puffy clouds. Cotton balls in the blue sky. A nice day to live, she thought – if it wasnít for the boredom in American Suburbia. When the family moved here a few years back, she liked it – for exactly one day, okay maybe two or three. Yeah the sky is blue over suburbia there is something very cool about colors. There is something about color and America.
Model: Asha Amore @asha_amore | Handbag Designer: Lily Vasaelini @lvasaelini | Photographer: Thomas H P Jerusalem, MUTE Photography @mute_photography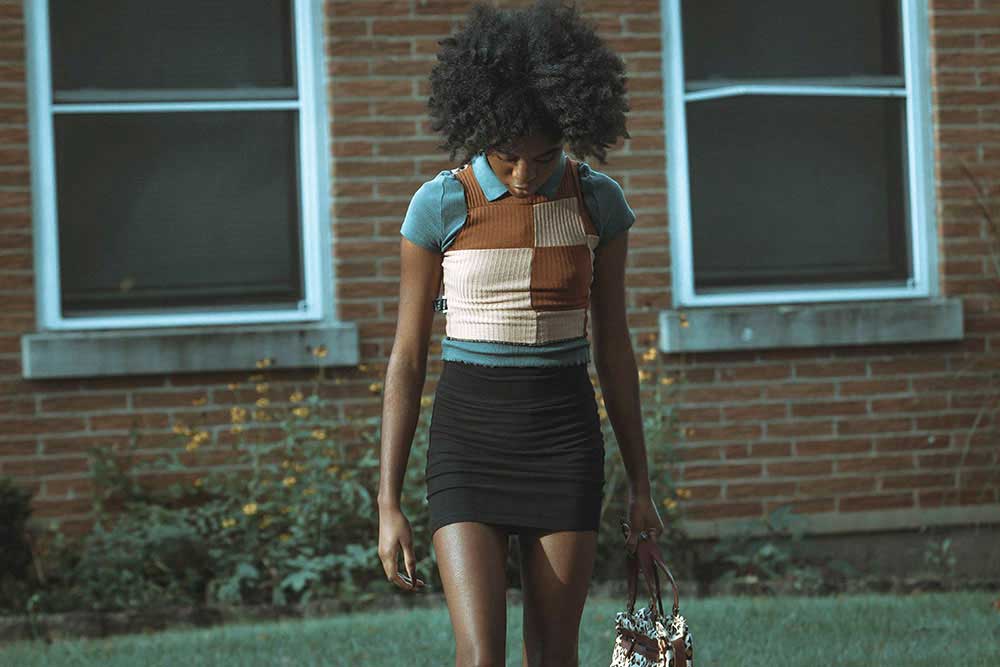 About Thomas H.P. Jerusalem
Thomas H.P. Jerusalem of MUTE Photography is a Chicago based German photographer. After living in Frankfurt, Germany and London, UK for several years, he relocated to Chicago, in 2004. Thomas H.P. Jerusalem is specialized in fashion and conceptual photography with a focus on magazine editorials and commercial work. His work has been published in the US and in international magazines including VOGUE Portugal, Italian VOGUE/PhotoVogue, PLAYBOY, L'OFFICIEL, FHM, ESTETICA, Dark Beauty, DODHO, Kaltblut. He is a PhotoVOGUE Gold Artist, and has been listed in the ONE LIFE 2012 Catalog and is represented by the prestigious New York agency Art+Commerce/VOGUE NYC and Motion Licensing, London UK and gallery represented with YELLOWKORNER and LemonFRAME.
His childhood during the Cold War in West Germany and his fatherís over-sized NY Photo Academy books from the sixties influenced his style that emphasizes atmosphere and strong narrative. Thomas H.P. Jerusalem started his career with Street Photography and Photojournalism, both very expressive ways of photography that forged his distinctive sensitive approach.
His work includes dark romantic, high-fashion, avant-garde and vintage space-age fashion photography with an European touch. His models are often placed in surreal environments – devastated, displaced, out of the world. Their appearances eerie and edgy with rebel and punk influences. Often spiced with irony and sarcasm. But always with a strong meaning or statement. His photographs are strong and are telling stories. His portraits are capturing souls – not just faces. [Official Website]