The gallery presents a new exhibition devoted to James Barnor's work, whose career spans over more than fifty years between Ghana and England.
In 1961, two years after James Barnor's move to Britain, the Ghanaian playwright Efua Sutherland and the American photographer Willis E. Bell published The Roadmakers. The book blended text and images to paint a poetic, sensitive and hopeful portrait of a newly independent Ghana. The imaginary of the road running through this book, its patient construction, seems to me to be wonderfully suited to James Barnor, to his personal trajectory as well as to his photographic career woven in a singular way between Africa and Europe, between the past and the future of a profession, between individuals belonging to different worlds. Photography as a bridge: James Barnor, the roadmaker.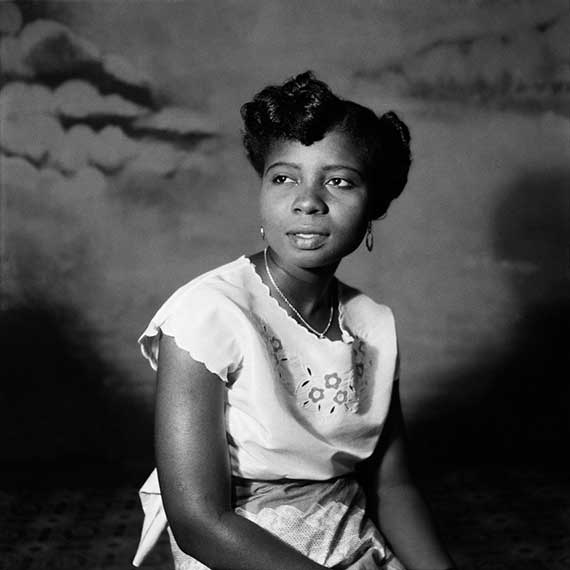 Framing, shooting, developing, printing, rinsing, selecting, and today digitising, enlarging, storing, dating, framing, exhibiting: for nearly sixty years, James Barnor has led his life around photography and for photography. It has allowed him to preserve the memory of singular individual stories, to weave bonds and to build, over the years, a community ready to receive his legacy. Today, James Barnor is more than ever aware of the responsibility that his formidable trajectory confers on him, hoping that it will inspire future roadmakers.
-19 Feb 2022-
Galerie Clémentine de la Féronnière
51, rue Saint-Louis-en-l'île
75004 Paris