Lee Friedlander has been a photographer almost since he was a teenager.
In the sixties, after settling in New York and despite still being in an apprenticeship period, he became a mature artist and begins to develop his unique visual language, which break away from traditional means of representation shaking the viewer with juxtapositions of seemingly unconnected objects and ideas, in contrast with the seriousness of previous documentary photographers.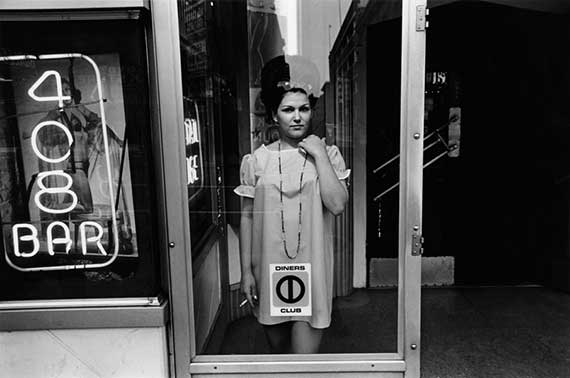 Considered the photographer of the American social landscape and as such included in the category of documentary photographer, Friedlander has travelled across the United States on many occasions, capturing everything he sees. He is, however, more interested in the medium of photography and in producing "a good photograph" than in the social aspects that concerned his predecessors.
The exhibition has been organized chronologically, starting from the beginning of his career to his latest images, taken just a few years ago, featuring around 300 photographs of urban scenes, landscapes, portraits, self-portraits or natural forms. It also includes a selection of books of his most significant projects.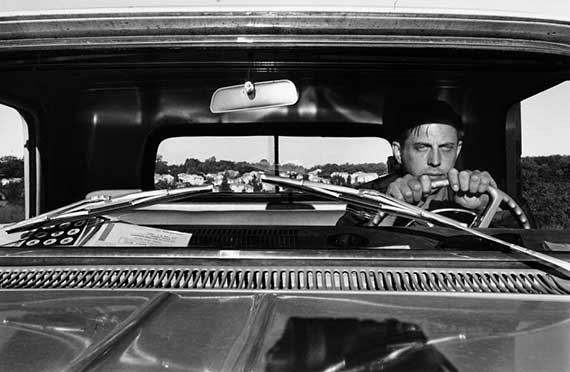 This wide-ranging selection will introduce visitors to the extensive and powerful work of one of the most influential American photographers of the 20th century who continues active today.
If art is a form of experimenting, the sense of alienation that we experience when looking at Friedlander's images allows us to look afresh at the world, free up our perceptual capacities and discover what the rigidity of tradition had made invisible; in other words, it allows us to renew our experience of the world.
KBr Fundación MAPFRE Photography Centre
8 May 2022
Avenida del Litoral 30
08005 Barcelona
kbr.fundacionmapfre.org