We had the honour of being able to interview Scott Kelby; a highly expected interview that we now have the pleasure of being able to publish in Dodho Magazine.
Without any doubt, currently, Scott Kelby is one of the best photographers, with an incredible mastery of colour and light. Scott Kelby is also a huge educator and an entrepreneur who has been able to build the most important photography website in the world through his knowledge's. He is an authentic Guru that has inspired thousands of photographers in all photography facets and aspects. With the camera in his hand, Scott Kelby is a true all-rounder, capable of photographing everything, able to capture with the same subtlety, the right moment or the essence of a place and to create images with a perfect composition. [Official Website] [Kelbyone]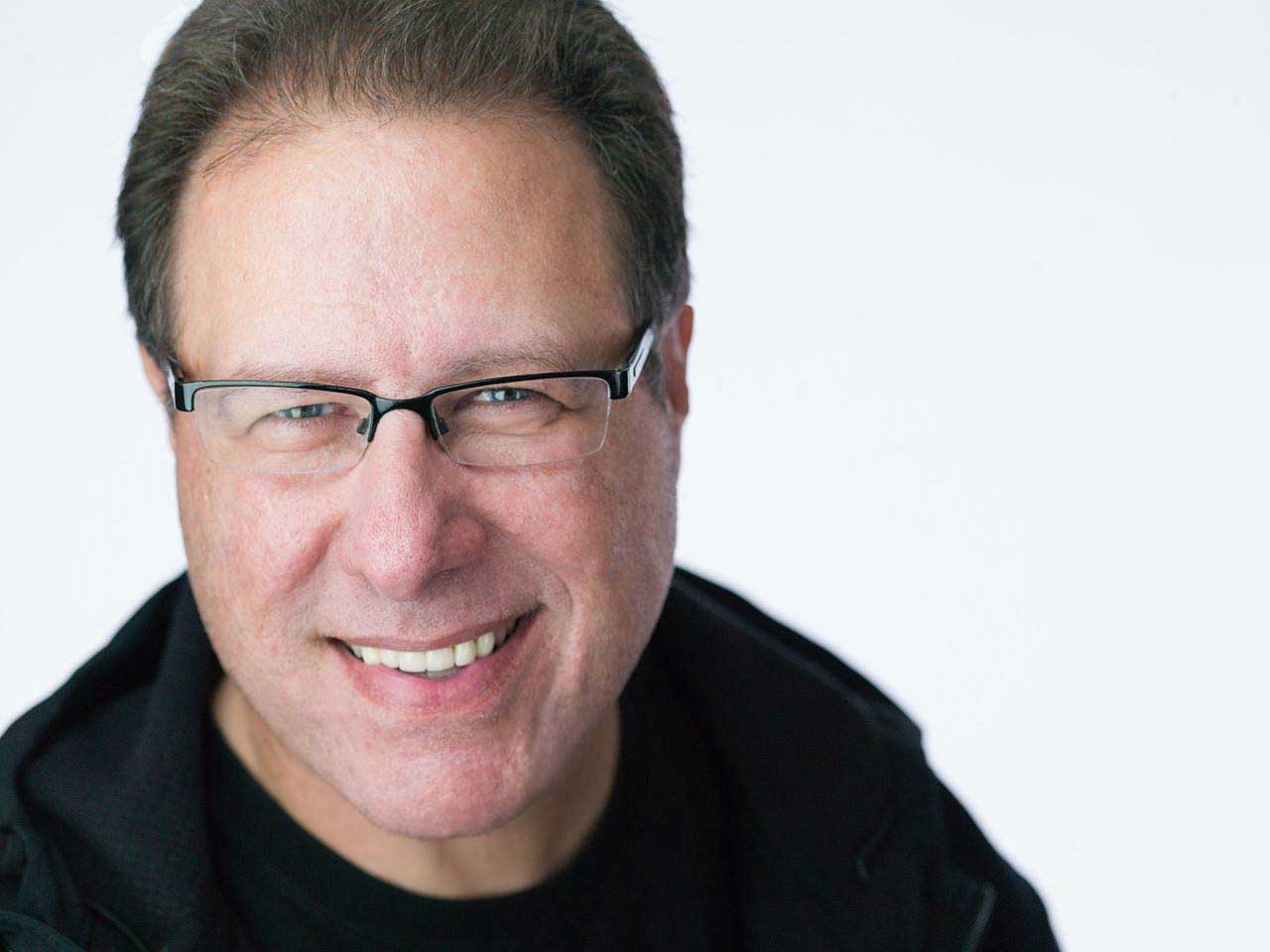 You are a photographer, the Kelbyone CEO, co-founder of the NAPP, Director of Photoshop User Magazine, a speaker in countless conferences, an educator, businessman and more activities, being difficult to list them all. The question is simple. When do you sleep?
Mostly while I'm driving. In reality, I'm very lucky to have a great team of people to help me. We have in-house book editors, and an in-house video team; I have a full-time assistant, and lots of very talented, hard-working people on my team they free me up so I can just focus on creating education. It's the part of my job I enjoy the most, so having my assistant keep me focused and on-schedule helps me get a lot more done each day. I also like to work late at night, which is when I do most of my writing, and coming up with course outlines, and things like that. I think the person that works the hardest it probably my assistant, Jeanne. Apparently I'm not the easiest person to keep on task.
Did you discover the photography or the photography found you? What did push you to dedicate to photography?
It was my older brother Jeffrey who got me into photography in the first place, back in the film days, and he gave me my first DSLR. He's got a great eye, and I was really inspired by seeing some of his travel photography printed at 8×10" size. I think those large size prints really had an effect on me. Having someone so close to me being able to create beautiful images really inspired me, and having him to teach me photography was a big help.
How did you get to be the best-selling author in books about digital imaging and becoming an icon of the industry?
It was hard for me to learn a lot of what I learned, about photography and about Photoshop because when I was learning, there just simply weren't the resources that are available to photographers today, and I back then I really struggled to find the answers, and they came about very slowly. I also learned that most photographers and Photoshop experts were very protective of their techniques and didn't want to just share them with other people. They felt you had to "earn it" and learn everything the hard way, like they did. It was a frustrating, time-consuming process, and if I had to point to any one thing that made my books a success it was a mindset from the beginning that I would be the guy that would try to make this all easy. I didn't feel you had to "earn it" – instead I felt that if I had learned it, it was my job, my responsibility to share it with other people, but not just share it — but to make it easy, and accessible to everyone. I wanted to be the opposite to those people who so closely protected their techniques – I wanted to be the one share them with other people. I think it was "my calling" so to speak, and that's what I did with my books, and I think that spirit of sharing and passing on what you've learned really resonated with my readers, and people that bought my books got results, and they told their friends, and their friends told their friends, and so on.
You are not only the author of successful books; you also impart your knowledge through one of the most popular places in the world, as it is KelbyOne.
My online courses, and the courses we have from other instructors that teach for us, are pretty much an extension of what I did in my books. I made sure that the educators that teach for us, follow the same principles that I did in my books. I had to find teachers that have that same mindset of sharing everything they've learned, and that they're teaching for the right reasons – because they are called to do it – not because they do it for the money. Of course, we all have to feed our families and that's obviously very important, but there are people who do it for the money, and there are people who do it because they know it matters, and we're blessed if we're able to also make a living from it – from something we love – from something we're called to do. That's the people I search for – it's about their heart, and their ability to communicate in way that informs, and entertains, and get results. That's taking the idea of my written word, and bringing it to life in online classes that reach people all over the world. It's a really exciting time for photographic education.
What is the biggest challenge do you face as CEO of this platform?
It's a challenge to get photographers to understand the difference between a tutorial they find on YouTube and real education. Once people realize the difference, and they watch one of our courses, they totally get it, but getting people to pay for a course so they can see the difference is a struggle. We offer around 10 full courses anyone can watch for free, and that has definitely made a difference, because people can really see the difference. When I talk to photographers whose education is from YouTube, I always ask them how much better they've gotten in the past year, and the answer is often they don't feel they've gotten much better, or they feel they've actually plateaued. They pick up a thing or two here from their tutorials, but they're not really seeing better results. Getting those people to take a course, and see how far along even one course of real education can move them along can really make a difference, and once they start seeing results so quickly, they wind up being members for years. So, my biggest challenge is getting photographers to take that leap – try and class, and then go and try the techniques they've learned. If I can get them to do that, they'll wind up being a member and telling their friends. There's a big gulf between tutorials and a real education. My challenge is getting them to see it, and to get real results.
Your professional life must be full of good and evil experiences. Can you tell a unique and unrepeatable experience for you?
Thankfully the good experiences have far, far outweighed the negative experiences, but I would say perhaps the most consistent negatives experience is facing trolls on social media. I have 2.6 million people who follow me on social, and mostly it's awesome, fun, interesting people who simply want to get better at photography, and I love helping and interacting with everybody there, but consider this – if only 1/2 of 1% of those people don't like you, or are just angry at me for some reason (maybe I remind them of their ex-husband?), that is 13,000 who follow you actually don't like you – they're waiting to call you out – catch you in a mistake – take a shot at you – or they are just mean. They're having a bad day, and they see your post appear in their stream, and they can't wait to jump on you publicly. I guess somehow it makes them feel better. So, imagine you start your day; you wake up, I'm having breakfast with my wife and daughter; it's a beautifully sunny day, and someone attacks you on social media. Someone swears at you, and or mentions your mother and your upbringing (fun fact: my mother was born and raised in Madrid), and it just tanks your morning.
Someone you don't know – someone who've you done nothing bad to, decides to wreck your morning saying something mean (and sometimes their comments are incredibly mean and personal). Most of the time, I can just shrug it off and ignore it, but every once it a while it just hits you, and bums you out for the morning. I used to reply, but I've gotten to a place where if someone says something mean, or swears, now I just delete their comment and ban them. I don't think twice about it, but you still read it, and it still has an effect. So, be careful what you wish for. With a huge following comes a huge group of people you don't know, and have never met, you wake up each day hating you.
How do you know you have the picture you wanted? In your opinion, what ingredients does a photo need to become a memorable image?
It's the reaction from viewers that lets me know whether it's a memorable image. Sometimes there's an image that really resonates with me, but falls flat with my viewers. I think that's because sometimes images that resonate with you might be cause there's emotion you see in the image that the reader doesn't see. For example, you took it on a beautiful day, and the air was so crisp, and you were with your daughter and she was taking pictures on her phone, and the two of you were laughing and having such fun. When you look at that photo, you remember the day, and you see all that in the photo, but when your viewers look at it, they just see a picture of a tree. They don't have any emotion invested in that image, so the image has to stand on its own, and when viewers who have no emotion invested in the image, love the image, then you know you've created something memorable for the viewer – the public. It's much easier to create images that are memorable for you, the photographer, because you see things in the image the public will never see, but I think that's an awesome thing about photography. It can mean more to you than can be seen, but that's also why photographers sometimes put images in their portfolio that have meaning to them, but don't have meaning to the viewing public. That's why it's so important to get honest critiques of your portfolio images from trusted friends – from photographers who want the best for you, and will be honest with you, because they don't have that emotion tied to the image. To them, it's either a great shot or it isn't.
The photography world seems to be in good shape, incredible amounts of images are made daily, but, how do you envisage the future of photography in the medium and long-term?
I think photography is evolving, but mostly because of the quality of cell-phone cameras these days. The DSLR world is moving VERY slowly – adding more megapixels isn't exciting, and mirrorless isn't a revolution either (you can't really tell whether an image was taken using mirrorless or a regular DSLR – the final images pretty much look the same – and to the public they look identical). So, there haven't been any significant changes in DSLR photography for years – I would say the last big thing was when Nikon first introduced the Nikon D3 and you could finally shoot in low light without being buried in noise. That was nearly 11-years ago. Sensor have gotten better since then, and manufacturers have added some handy features since then, but for the most part, DLSR photography is pretty much the same as it was in 2007. Since then, we've just had incremental change, and you've seeing that lack of progress reflected in weaker DSLR sales. Sony is doing some interesting things, and pushing the technology along, but even their stuff is incremental – they're just adding more features than Nikon and Canon are right now. Where's the future of medium and long-term photography? Well, unless Nikon and Canon make some technological leaps they haven't announced yet, the excitement is all surrounding how much better phone camera are becoming. To give you an idea at how far behind DSLRs are – I had a question from a reader this week about how to get his DSLR images onto Instagram. Well, quite frankly, it's a pain in the @#$. First, you have to get the images from your camera, onto your computer, and then edit them in whatever (Lightroom, Photoshop, etc.), and them either email them or text them to your phone; then save them to your phone's camera roll, and then upload them to Instagram. That's how slowly DSLRs are progressing. They biggest most important place on earth to share photos is like five pain-in-the @#$ moves away, where your phone does all that simply and quickly. I can't believe it's 2018 and we're still struggling with this stuff, but it gives you an idea of how slowly that part of the market is evolving. Even DSLRs with built-in wireless require special apps and jumping through a lot of hoops to simply get an image on Instagram or Facebook. That's why phones have the advantage right now, and why they are advancing so quickly.
What aspect of the current photograph is not rewarding for you? What worries do you have about the current direction of the photographic industry?
It's the same things I noted in the previous question – the lack of progress in the DSLR market is worrisome for there reasons I outlined above. Also, why to this day does every camera manufacturer refuse to create a DSLR that actually does everything we want? They all fall one or two features short. For example, Canon releases the 6D Mark II with an incredible list of features, but they leave out 4K video? Come on — my iPhone can shoot 4K video. Nikon released the D850 without built-in GPS. Why does every manufacturer spot just short of making a truly great camera. Is it that hard to give the photographer what they really want?
One can say that your point of view is truly multifaceted. What could we find in your camera bag according to each case sports, trips or portraits?
No matter what I'm shooting, you'll always find my 70-200mm f/2.8. I use it for portraits, for travel and for sports. I also use my Canon 5D Mark IV for pretty much everything except for being my main pro-sports camera, but often it's my 2nd camera for sports. I've also fallen deeply and madly in love with my 14mm super wide angle lens, so it goes pretty much everywhere with me.
What project or impossible dream would you like Scott Kelby to achieve as a photographer?
I would still love to shoot the NFL SuperBowl, and the Summer Olympics. I've gotten very close to the Super Bowl (to the NFC Championship game) twice, and I've shot the College National Championship game, but I would still love to one day shoot the Super Bowl. For portrait work, I'd love to get back to New York and shoot with New York models, hair and makeup. The best of the best are there (and in London, and in Milan, and in LA) so that's a real treat. The locations and talent are just incredible.
What plans do you have insight?
Right now, I'm really focused on my education, and a personal project my wife and I are working on photographically which is doing shoots based on song-titles, but reinterpreting them with our own story – not the story the songwriter is telling. It's a lot of fun to collaborate with my wife on these editorial style portraits – she's got a great creative mind, and is awesome in putting together the styling, hair, make-up and locations and putting a team together to pull it all off.
Finally and a mandatory question, what opinion do you have of our magazine?
I think you already know this, but it's wonderful. I love the way the art direction doesn't get in the way of the imagery — it kind of stands back and lets the photos take center stage, and I think that's the best compliment I can give the layout. Also, your photo editor is absolutely rocking it, because the artists you graciously share your pages with are brilliant. I love, love, love the piece you did on Maria Svarbova's swimming pool work, and Hyung Sun Kim's "Women of the Sea" piece was a real treat. I love where you are going with the magazine – I think it's important what you're doing – especially exploring the variety of styles you include, and the fact that you've giving these artists such a great platform for sharing the work. My hats off to you – everything from the tight writing style to the clever layouts are spot on, and I wish you great success.
Thank you Scott for dedicating your time to Dodho Magazine, Thanks for sharing your knowledge and experience with us; it has been a real pleasure.