Mathare valley is a large settlement which has about 500,000 inhabitants crammed into tiny wattle, tin and cupboard shacks in a hilly area that looks to be less than a square mile. It is reportedly the second biggest slum in Kenya after kibera.
Living conditions are appalling. Mothers with 6 to 8 children reside in tiny, dirty-floored shacks (no bigger than the average bathroom). The tin roofs leak and the floors turn muddy when it rains. These shacks are jammed next to each other, filling every available space. Latrines are few if any and no space to build any. Open, foul-smelling sewerage ditches flow by the edges of the huts. Children in Mathare are everywhere, undernourished but astoundingly full of life. A lot of teenagers and men seem to be jut hanging about. Some of these men live with the women, but usually on an intermittent basis, often abandoning them in times of crisis. It is estimated that only 5% of the adult population in the slum are legally employed at any one time. Nearly everyone subsists through the informal economy. For most, it is easier to survive working in the informal economy than through paid employment, since wages for unskilled labour are so low. Wages are about 1200 Kenya shillings a month (about US$40.00), of the said salary Ksh. 300 are taken out in taxes. The slumlords charge the residents up to Ksh. 800 a month (minus electricity which costs Kshs. 300 per month). The valley vigilante security group extorts a "security fee" of Kshs. 50 and if not paid will confiscate the family's firebox (used for cooking). To travel to and from their place of work, bus fares usually costs at least Kshs. 20 per day. Add it all together and see what is sum total. Nothing is left for food, so most people simply can't afford to be employed in the formal sector. With high
unemployment rate and the overall hopelessness of the situation, drunkenness is high, especially among men. There is also a lot of drug use, glue sniffing and bhang (marijuana) with a still limited but increasing use and trafficking of hard drugs as cocaine. These conditions trigger high rates of violence, rape and any other crime in the slum and its environs. One reason why virtually no public services reach Mathare valley is that the government workers (expect for armed policemen) dare not enter. Strangers to the area are often beaten and robbed. AIDS, which is such an enormous problem in most of Africa today, has an especially high incidence in these communities. Attempt to prevent AIDS through the use of condoms, has had its repercussions. In an area with less latrines or sewerage disposal, this preventive health measure has in some ways backfired with non-other toys; children use discarded condoms as "balloons" and sometimes contract diseases. The lack of safe disposal of condoms is a growing health problem. At least 20% of the children in Mathare valley go to school. Even though public schools are free, parents have to buy school uniforms, shoes, stationery and provide them with food, of which very few parents can afford. So many mothers can simply not send their children to school. [Official Website]
"Down in this valley everyday dreams are being muted, every daydream becomes a better reality, to pretend not to see or hear to dare not to speak out, a secret well kept by millions, a silent social dysfunction that shuts up even the will to complain, what the wealthier citizens want is to rise above this shit; These are not their neighbours but their enemies, the process of social differentiation runs faster than solidarity, It's crueller."
Claudio Torres – Mathare Valley Slum (Nairobi 2010)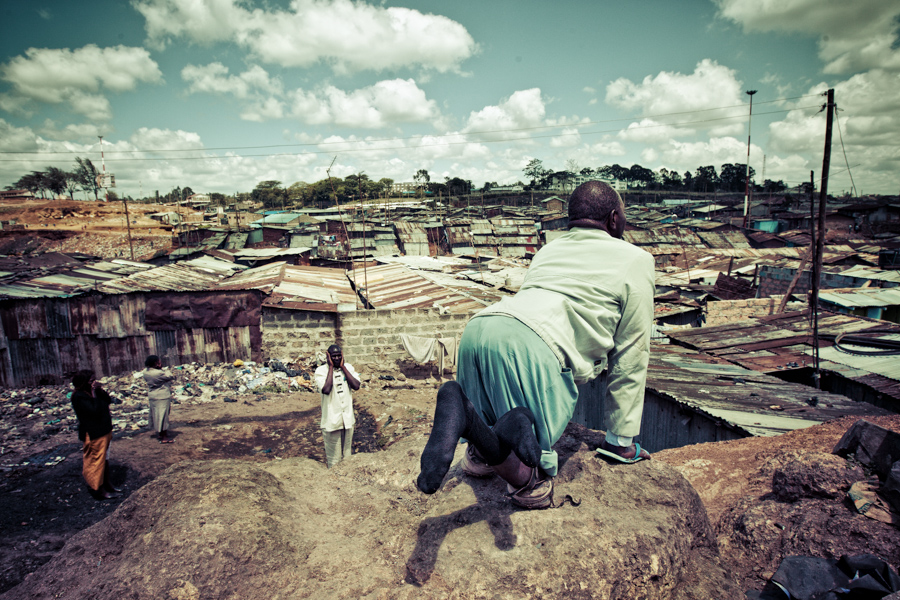 Legal Note: The photographer attest that have full authorization to give consent to the publication of these photos or project and have the authorization and permissions of third parties. Guarantees that you have all the necessary communications of property and you have obtained all the necessary authorizations for any property, buildings, architecture, structures or sculptures appearing in your photographs.