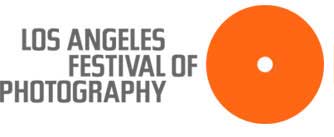 The Los Angeles Festival of Photography is an international photographic festival bringing together photographers, curators, students, amateurs, and professionals in the industry with the aim of encouraging and celebrating the art of photography. The Festival aims to encourage and celebrate the photographic image and those who devote their work to creating and advancing the medium. The international festival gathers leading figures in the industry to celebrate the current photographic landscape. [Los Angeles Festival of Photography] [Photo Independent]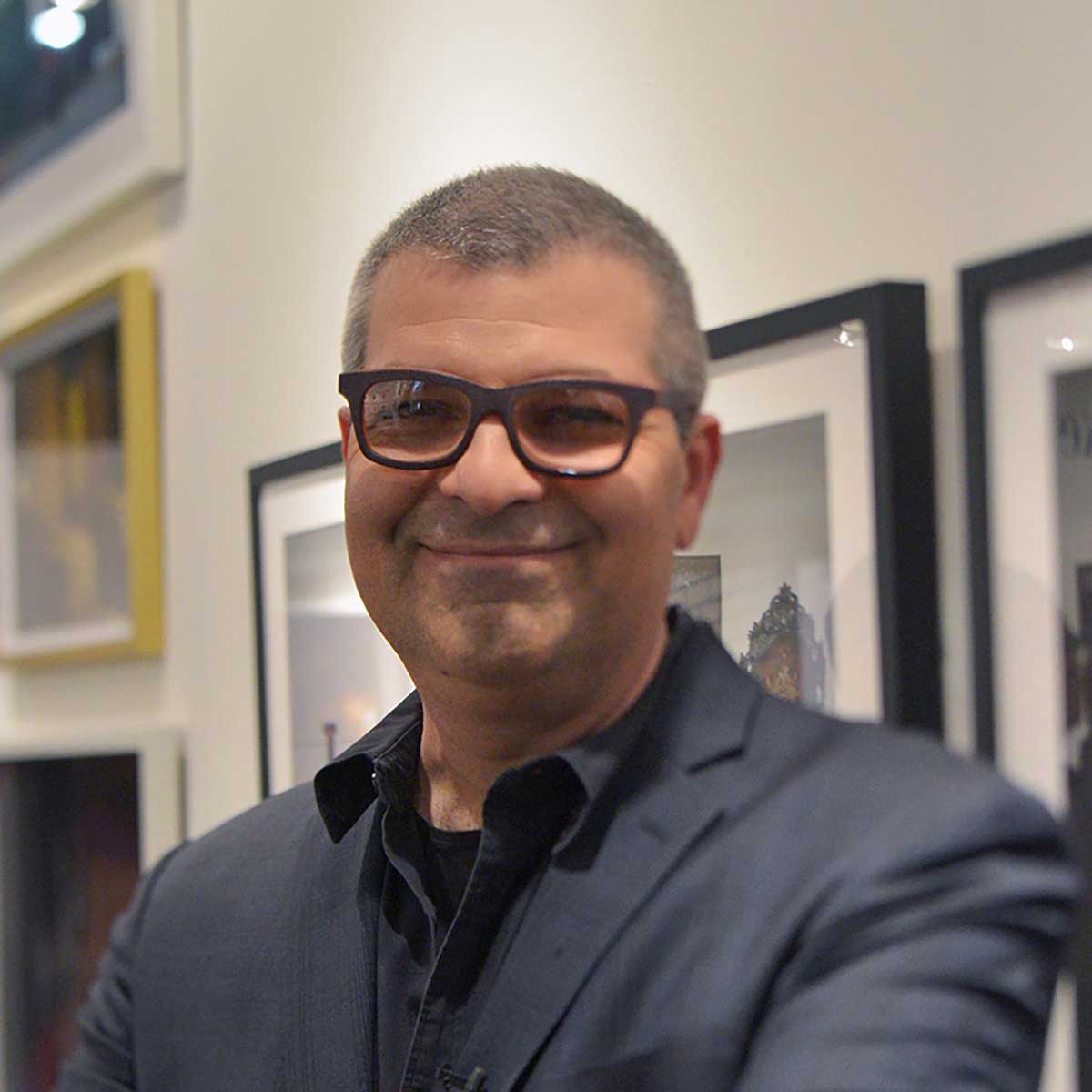 Can you please introduce yourself for those who don´t know?
I grew up in Sydney, Australia and moved to Los Angeles 28 years ago. LA has such a diverse culture, and has a wonderfully creative spirit. You have the ability and freedom to do whatever I want here. For the last 10 years I have been publishing books and overseeing Fabrik, which is both a print and an online magazine about contemporary art and photography. I also started the Los Angeles Festival of Photography as well as the Photo Independent art fair.
Could you tell me a little bit about Los Angeles Festival of Photography and the team that stands behind it?
The festival brings together international artists, curators, students and collectors to encourage and celebrate photography. This year it was a 6 day event that included workshops, special exhibitions, lectures, VIP receptions, artist talks, and book signings. As a grand finale, we staged Photo Independent as a dénouement to the festival.
We were fortunate to work with some amazing collaborators. International curator-writer Charlotte Cotton presented a Keynote talk called Photography is Magic – Reframing Photographic Practices. Her lecture explored how artists are consciously re-animating and diversifying photography. She also spoke about curatorial approaches and contemporary shifts in image-making. Paul Martineau, Associate Curator at the Getty Museum, gave a champagne breakfast and talked about photography in general. Julia Dean, executive director of the Los Angeles Center of Photography, taught a street photography workshop. Luther Gerlach , who builds his own large format cameras, demonstrated his mammoth colloidal plate techniques.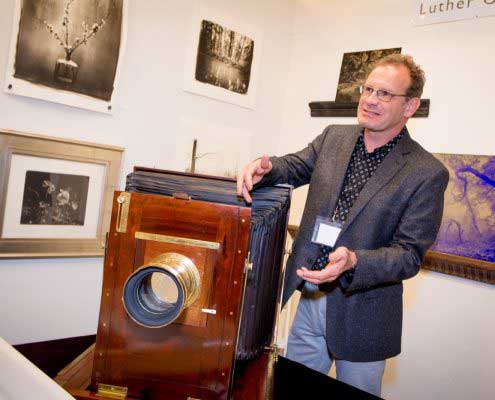 What motivated you to start a festival of photography?
I always thought Los Angeles deserved a festival that included emerging and mid-career photographers as well as the world class image-makers we usually see exhibited. Los Angeles is a nexus of the photographic art form. We are a city obsessed with images. From the gigantic billboards on Sunset Boulevard to the iconography of Hollywood actors and filmmakers, our city is a photographer's paradise. L.A. also has some of the best photography galleries and workshops in the USA.
I saw the festival as a great way to bring important photographic art from all over the world to Los Angeles. And I wanted to provide opportunities for our own local photographic community to exhibit their work, so we added Photo Independent — an art fair similar to that of Paris Photo, but for artists and not galleries. Photographers who may be under-represented, or who may not have representation, and who are seeking connections with galleries, curators and collectors. Each artist has their own booth and present their work in a professional art fair venue.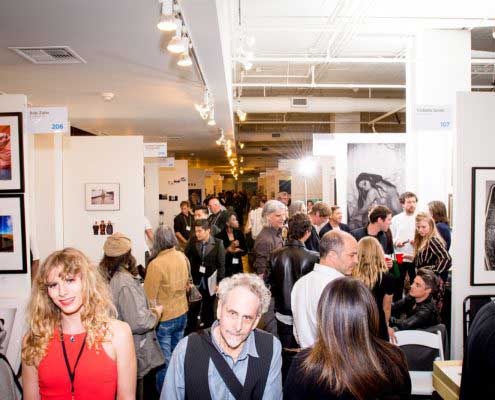 What is the secret of making a festival of photography successful?
There are so many factors involved with making a brilliant photography festival.
First, you have to get great photography and great artists involved. You have to have a wonderful venue, which can accommodate exhibitions, lecture and workshop meeting rooms. The site has to have a big enough floor to stage an event with booths and aisles that can accommodate thousands of people.
Promotion is a giant part of my formula. Fabrik Magazine had in-depth articles about the exhibiting artists. We ran a major story about Roger Ballen, the festival's guest of honor.The magazine had pages of advertising from many of the exhibitors. We used all of our resources with Fabrik Media then took it mainstream in national media outlets like the LA Times and the Huffington Post. It also helps to have a hard-working publicist.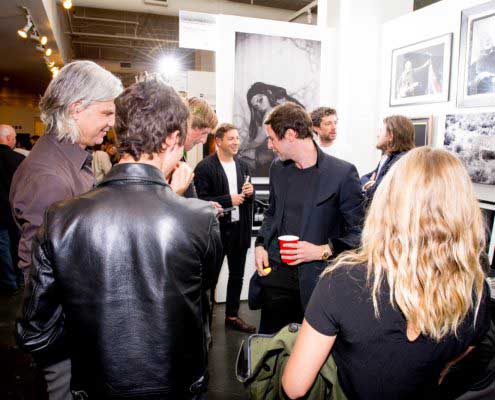 Can you tell us a bit about the process behind program and exhibition curation
We wanted to provide a thoughtful and diverse program of photographic events that led up to our Photo Independent fair. Our team endured many long productive meetings to curate meaningful experiences for our attendees. Bringing Roger Ballen over from South Africa, and making sure his solo exhibition was extraordinarily well presented was important to me. Ballen also taught a 3-day workshop. At another event, Ballen presented his work in a highly theatrical way — it was very much like a brilliant photographic performance art piece. We also had a VIP reception for him and a book-signing event and that was enormously popular.
Looking towards the future, how do you see fairs or festivals of photography in general, and Los Angeles Festival of Photography specifically, evolving if at all — in terms of function and meaning?
As the proliferation of photography spreads through the mainstream culture – everyone shoots. I want our festival to take note of iPhone and mobile photography and include its practitioners. In the end, its up to photography festivals to raise the bar on the level of work that is exhibited and the critical seminars that we present. After all, critics are the guardians of our aesthetics.
Photography festivals must make contributions to the intellectual signs and meanings of photography, as well as to its visual delights, and also explore any new or alternative technology and processes.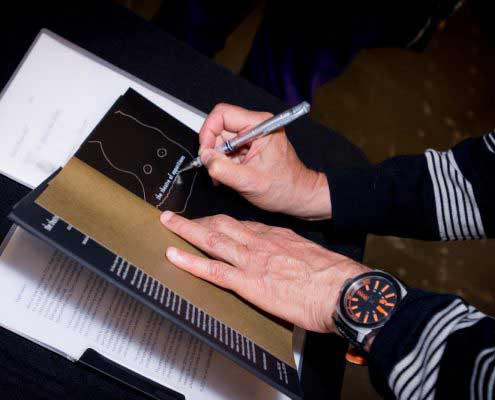 What advice would you like to offer other artists that might help them learn to better promote their work?
A career as a photographer is a business endeavor as well as a creative one, and you must invest in your own career like any other business. You have to explore different venues and platforms, publish newsletters or catalogs of your photos, enter juried competitions and get into as many festivals, fairs and portfolio reviews as you can. You have to artfully push your work in whatever spotlight you can, so your work can be seen.
How would you sum up contemporary photography?
Contemporary photography is inseparably linked to new and alternative technologies and ideas. Current trends and artistic fusions are constantly redefining the way we make pictures. I definitely want to see the photographers of tomorrow utilize innovative materials, as well as shoot in ground-breaking ways. But in the end, a good photograph, must always be defined by subtext, back story and meaningful conversations and narratives within the frame.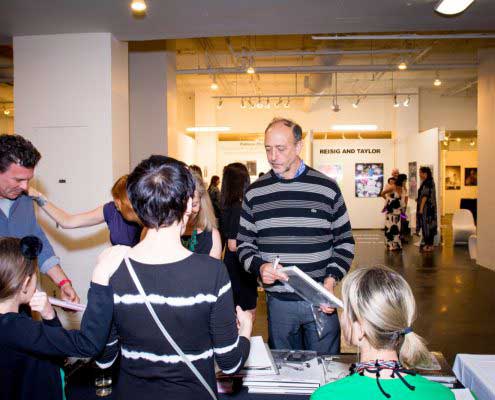 Are there any future projects you are excited about and would like to share with us?
Yes, I have quite a few projects already in the works for next year.
The next edition of The Los Angeles Festival of Photography is slated for February 2018. Then in the fall, Photo Independent will also return. That said, Fabrik Media's first street photography competition was so popular at Photo Independent, that it will be reprised as well. On the Street, an international juried exhibition that I created with the support of Fabrik writer Phil Tarley, will open for new submissions in the fall of 2017. It is my personal joy to highlight under-exposed work from all over the world. I am also excited about the next Lumiere Awards, a 15 category photographic competition that seeks out uncommon visions. Uncommon Vision, I guess is my personal mandate.
In closing, is there anything you would like to say about Los Angeles Festival of Photography or team?
It was tremendously gratifying to see that the festival was so warmly embraced by the Los Angeles photography community. I have an amazing team at the festival, comprising of Stephanie, Caitlin, Alex, Dale, Phil and our two Sarah's. We created a space where thousands of enthusiasts came together in a celebration of the most potent and incendiary medium of our times — photography. I can hardly wait for next year to make it even better.