Sophie Gamand is a French award-winning photographer living and working in New York City.  Since 2010, she has been focusing on dogs and our relationship with them. Her most known series are Wet Dog and Flower Power, Pit Bulls of the Revolution.
She has won several prestigious photo awards and has been consulted as a dog photography expert for eminent publications and institutions such as Christie's or Vogue.  Her work has been published in the press worldwide, online and in print (Buzzfeed, Huffington Post, Oprah Magazine, ….).  Her first book, Wet Dog, is scheduled for October 2015.
An award-winning animal advocate, Sophie Gamand donates photography time and expertise to numerous animal shelters and rescue groups and has developed awareness campaigns. Check her charitable work here: www.StrikingPaws.com. [Official Website] [Dodho Magazine]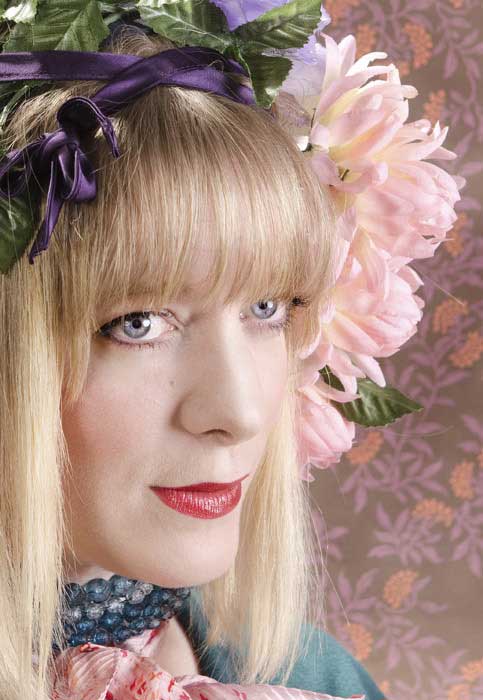 Can you tell us a little about yourself?
I am a French photographer living and working in New York! Since I moved there in 2010, I have been focusing on dogs and our relationship with them. I became quite popular with my Wet Dog series and later my Flower Power series (a series of pit bulls from animal shelter wearing flower crowns, in an attempt to rebrand them and help them get adopted). I love what I do. It's fun, but my work also has meaning as I use my photo skills to promote important things like animals welfare and animal adoption. I am living a dream and enjoying every second of it!
How did you get interested in photography?
I was always very artistic, from a very young age. I wrote my first novel at 7 years old. I asked for my first real camera at 10. Back then, I was intrigued by portraiture. I was a shy and lonely child. Portrait was a way for me to connect with people and create intimacy. I recently found old negatives and there were lots of animal portraits in there!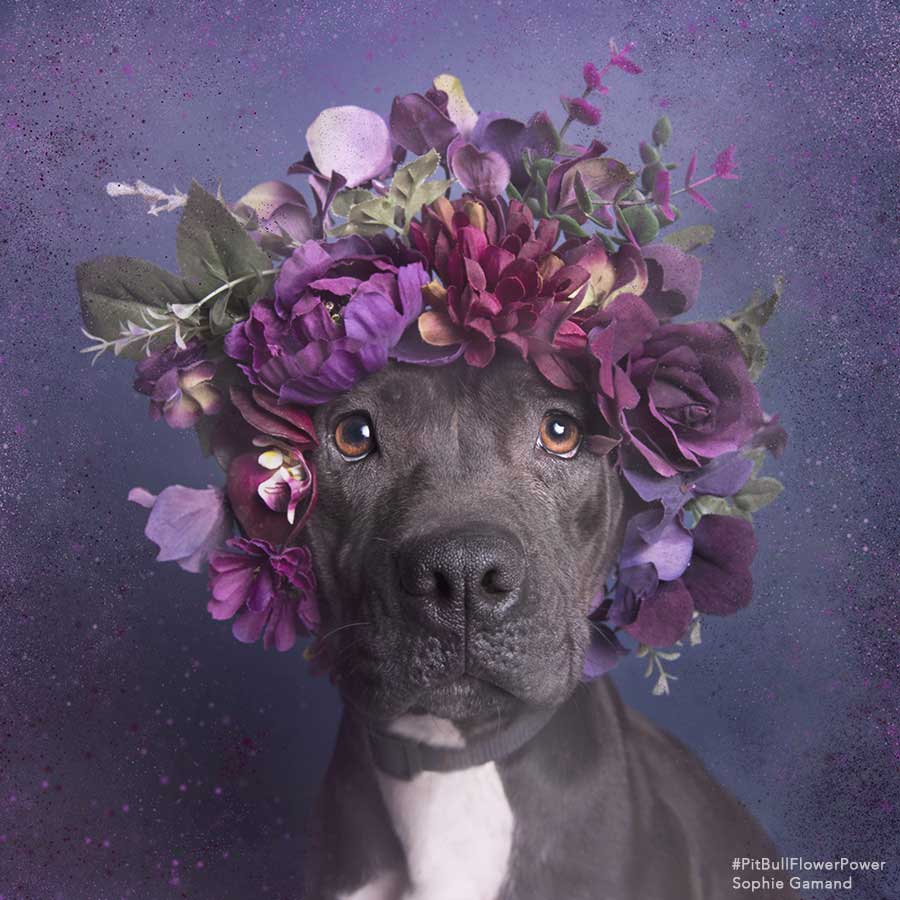 Who are some of your favorite classic photographers, and how did they influence you?
I created a photography magazine in 2008. It was a French publication dedicated to contemporary photography. For my magazine, I interviewed lots of artists, from unknown amateurs to internationally acclaimed masters of photography! All of them inspired me tremendously. The most inspiring aspect of these interviews was to realize that in the creative process, we are all equals. There are ups and downs, happy accidents and challenges. Those who succeed in this profession are those who have a true passion for images, an understanding of the business and the industry, and humility in the creative process.
What first drew you to photography and how did you discover it?
I can't remember how I discovered photography. My father had an ad agency and I think I modeled for him once when I was 3 years old. I must have been on a studio set with professionals. Dad also took a lot of photos of us during our holidays. He wanted to capture moments of happiness. I do remember when I realized the power of a portrait. I wanted to photograph my grand mother. She was very important in my life. And I asked her to smile for the photo, because I had never seen her smile before. She sort of refused and on her portrait there is an immense sadness. She had a difficult life, having lost several children. She told me her heart was broken. I understood that day that a photographer couldn't manufacture an emotion in a portrait. We are receptacles.
How do you educate to take better photos?
I am self-taught originally. But since photography has become more and more important in my life (and now my full-time profession), I take a class once-in-a-while to update my skills or learn specific things. I think it's important. Also I take classes that have nothing to do with my work (such as Fashion photography), to keep myself on my toes and inject more energy into my creative process.
How do you come up with ideas for your projects?
That's an impossible question! Inspiration is a fragile and powerful thing at the same time. It's hard to pinpoint where ideas are coming from. Impressions, feelings, oppositions? I decided a few years ago to focus on dogs only. That limited the possibilities. It has been very inspiring. It's a great exercise to try and find ideas within a very small territory. It forces you to think outside the box. I refused to photograph dogs in a way that had been done before so I had to push the experience even further.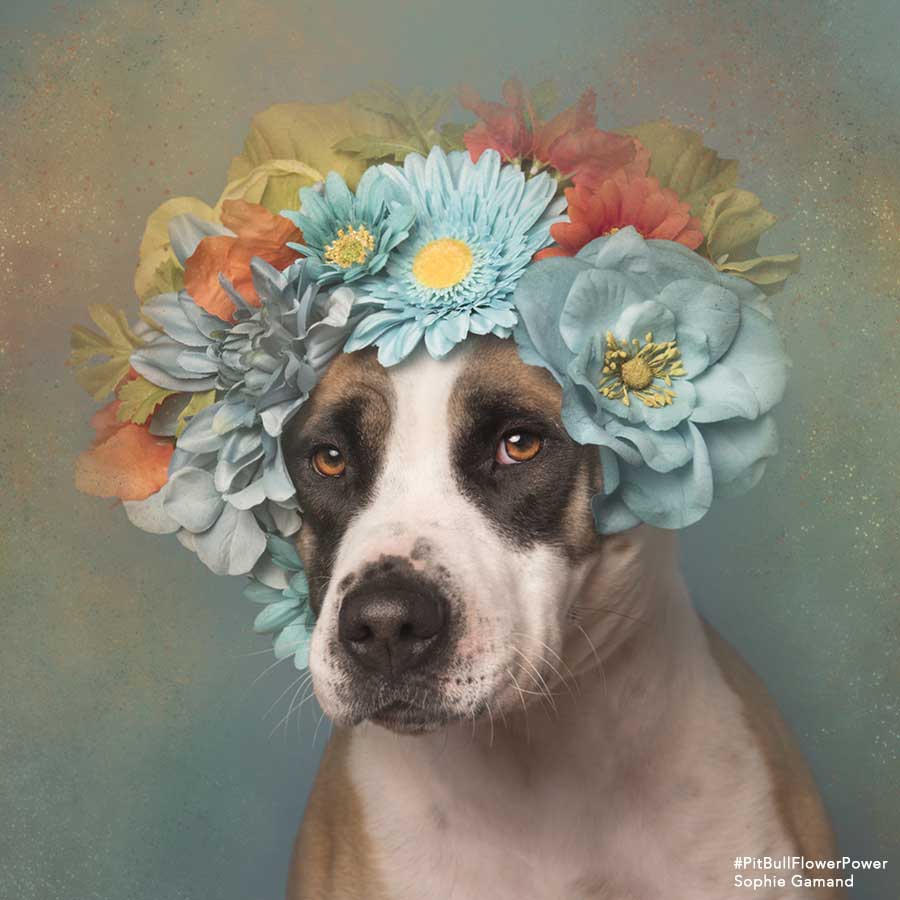 Do you take photos more for yourself or for others?
A little bit of both actually! I would say my fine-art projects are primarily for myself. I need to create images that challenge me and make me happy. But I also work with animal shelters a lot, so most of the photos I share on my social media (my Instagram account has 45K followers) are dogs that are looking for homes in adoption centers. Those photos I take mostly for the animals themselves, because the photos are their best chance at being adopted.
What do you think makes a memorable photograph?
A simple concept, and a strong visual impact. I think that's the secret behind the success of my Wet Dog series. A memorable photograph is easy to remember (you have to understand the story right away), and leaves a lasting impression because of its visual qualities.
How important is an awesome website for your business?
If you are a visual artist, your visual means of communication should be great! A good website, a good business card, etc. All these tools are essential. If you are a professional photographer, your Instagram should not be a succession of selfies. It should be the best of your portfolio.
How has social media played a role in your photography?
Social media has kick-started my career late 2013 when my Wet Dog series went viral. So now I take social media very seriously. I thought these things only happened to others, until it happened to me! Then last summer, my Flower Power series went viral as well and Instagram featured me. Today, I get many of my jobs through social media. You never know who is watching your work on there. I have had photo editors or book publishers telling me they are following me on Instagram! Today I have built a real social media community around my work. And because most of my work is aimed at promoting animal rescue and adoption, social media has given me a voice that makes my work really meaningful. I feel very empowered as an artist and an animal advocate.
What are some tips you would give to yourself if you started photography all over again?
Accept that everything takes time, including a career. That was my biggest issue. After 5 years of taking photos and trying things, I was desperate and thought I could never make a living of it. I was ready to hang the camera up and find a job somewhere. But my determination ultimately paid off and now I am in a great place.
What future plans do you have? What projects would you like to accomplish?
My first book is coming out this October (Wet Dog, Grand Central Publishing: http://www.hachettebookgroup.com/titles/sophie-gamand/wet-dog/9781455531479/#details). I am so excited! And in parallel, I will have my first solo gallery show (with Flower Power) in September at the new gallery Adrien & Kavachnina Contemporary in Paris. And for the furutre, I am hoping to take my Flower Power project on the roads of America in 2016, and make a book out of it. Ideally I want to do a road trip across the country and photograph pit bulls in shelters, as well as gathering stories. When you think that upward of 1 million pit bulls are euthanized in America every year, it's quite horrendous. Thanks to social media I have a small voice for them now, and I intend to use it a little louder!