IN CHARACTER was inspired by my experience with the SF opera. My introduction to opera was entirely by chance.  My wife read, in a newspaper column, that the San Francisco Opera was looking for men of my height and build for Carmen.
I went to an audition, and before I knew it, I was a supernumerary in the opera. From the beginning, I was fascinated by what happens when people put on makeup and costumes. They become the character. And I became a character as well. Most of the talent have no acting background. I certainly did not. Yet, when you put on the costume, you magically put on a person. I can be a soldier, a servant or a guard or anything.
From the start, I knew I wanted to set up a studio in the basement of the opera house. (Copyrighted costumes cannot leave the Opera House!) For five frustrating years I tried to get permission, without success. Finally, one day, I just showed up with all my gear and set up a studio in the basement of the opera house. I would either get thrown out or have the chance to get some wonderful portraits. I was first in and last out. I arrived at the opera two hours before curtain to set up and took down the set after the show. During a production I invited the talent to come down for their portrait. I never knew who was going to come down or when so I had to stay on the set during the entire performance and then worked very fast, because they were on their way to the stage. I was obsessed! Needless to say, I did not get thrown out, and six years and 32 operas later, I had a huge body of work. suitable for an art book. I put my heart and soul into this project and would not compromise the integrity of the book for just any publisher.  I was fortunate to have Mark Burstein as my agent and he found the perfect publisher, Amadeus Press.  It was Mark that suggested I do a Kick Starter campaign to raise money for a 32 page book dummy and a designer. I was funded and with that money we  hired an excellent book designer, Barbara Genetin aand printed a small run of the book  dummy to send to publishers. It was that book dummy that attracted Amadeus Press. This book is the culmination of all those years and was a life-changing experience. I loved every minute of it.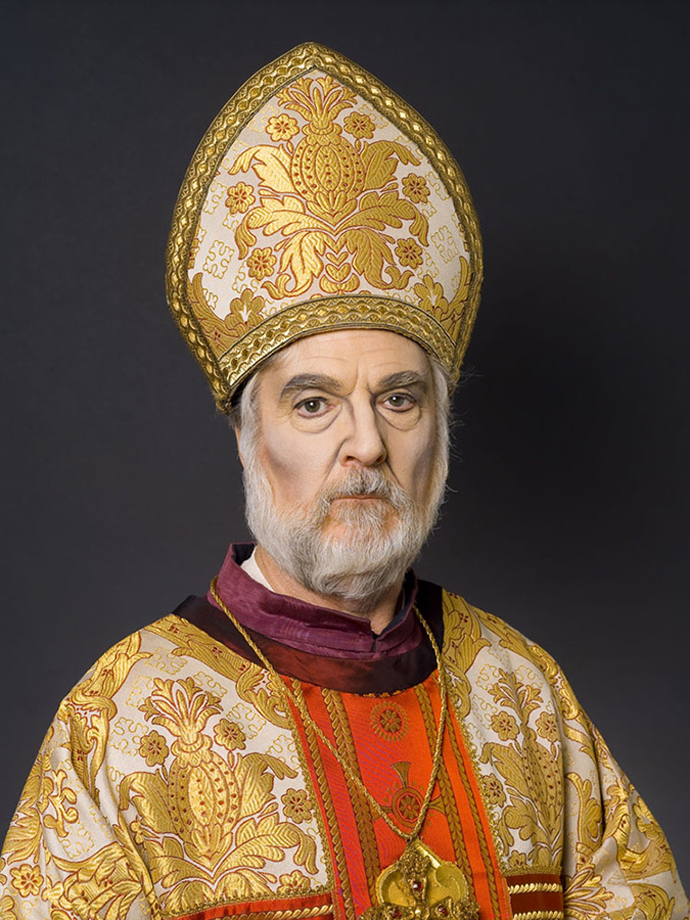 About John F.Martin
John F. Martin is a photographer with years of experience and a passion for opera, inspired by his experience as a supernumerary. His individual portraits of the San Francisco Opera orchestra and chorus are displayed in the main entrance lobby of War Memorial Opera House. John has exhibited in solo shows at, among others, PHOTO in Oakland, Gallery 645 in San Francisco, and the Synopsys Corporate Art Show in Mountain View; and group shows at Modernbook Gallery, SF MOMA artists Gallery and Raykos in San Francisco, the Kellicutt International Photo Show, the Sebastopol Center for the Arts, the Center for Fine Art Photography in Colorado, the New Orleans Photo Alliance, the PhotoPlace Gallery in Vermont  and at FACES in the Darkroom Gallery in Vermont, where he won a Juror's Choice award. His photographs are in the permanent collection of the Fowler Museum of Cultural History and the SFMOMA Artists Gallery, and his work has appeared in such publications as Sacred Arts of Haitian Vodou; a commemorative book on Amy Tan's opera, The Bonesetter's Daughter; periodicals such as Visual Artbeat;and blogs such as Elizabeth Avedon, F-Stop Magazine, and Lenscratch. [Official Website]