Catherine Edelman Gallery opened in 1987 quickly establishing itself as one of the leading galleries in the Midwest devoted exclusively to the art of photography. From its inception, the goal of the gallery was to exhibit prominent contemporary photographers alongside new & young talent, showcasing a broad range of subject matter and photographic techniques. Debuting with the Ballad of Sexual Dependency by Nan Goldin, CEG has shown everything from street photography (Susan Meiselas, Sebastiao Salgado, James Nachtwey) to fashion photography (Annie Leibovitz, Herb Ritts, Matthew Rolston) to traditional landscape images (Michael Kenna, Lynn Geesaman) to social-conscious work (Richard Misrach, Jeffrey Wolin, Terry Evans, Allen Ginsberg) to images created as a springboard for story-telling (Joel-Peter Witkin, Elizabeth Ernst, Dan Estabrook) etc. Catherine Edelman is the President of the Association of International Photography Art Dealers. [Catherine Edelman Gallery, 300 W Superior St • Chicago] [Catherine Edelman Gallery]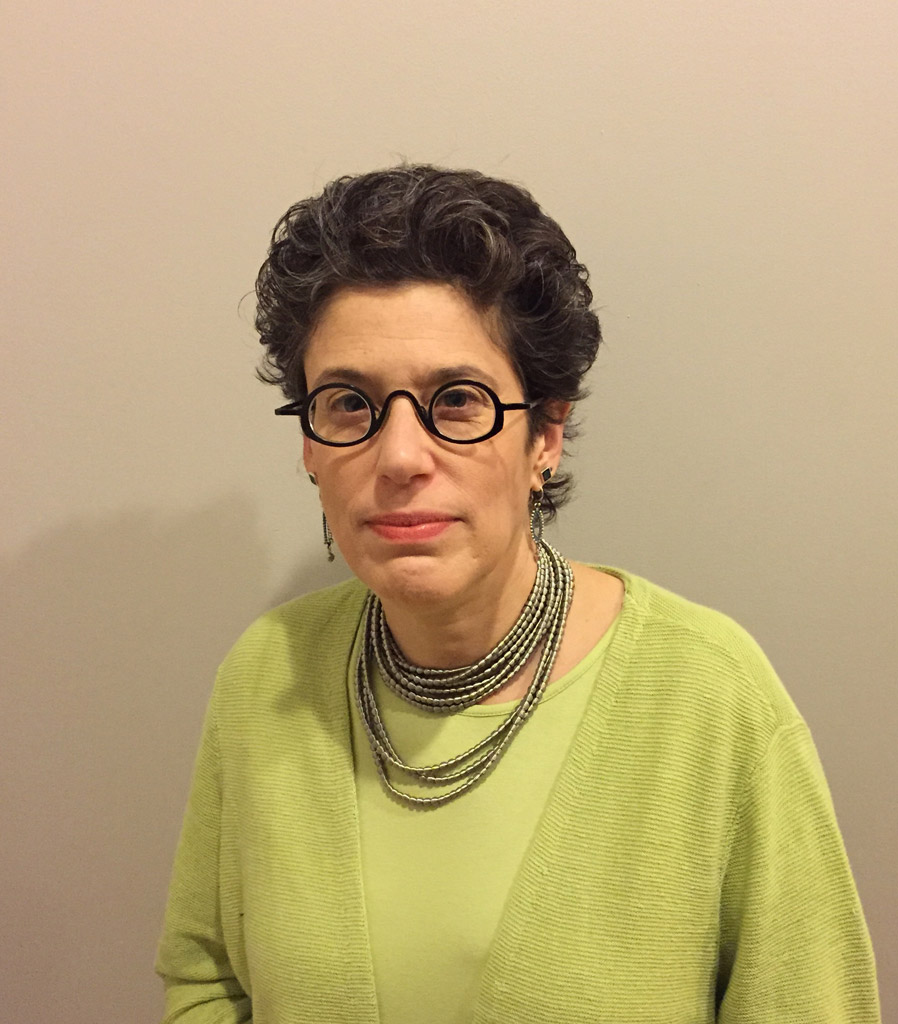 Can you please introduce yourself for those who don't know?
I was born and raised in New York City. I originally went to college for metalsmithing and switched my major to photography after my sophomore year. I graduated in1985 from Philadelphia College of Art (now University of the Arts) and immediately moved to Chicago to attend grad school at the School of the Art Institute of Chicago, graduating in1987 with an MFA in photography. While in my second year of grad school, I realized I did not want to make my living as a photographer, and started to put together the corporate structure of the gallery. I opened the gallery 6 months after graduating, shortly after the stock market crash of 1987. Good times
Could you tell me a little bit about Catherine Edelman Gallery?
I opened the gallery as a venue for living photographers, thinking I would only do it for 5 years, and then go into museum work. The gallery focuses on established, unknown and emerging photographers. I opened the gallery with Nan Goldin's "Ballad of Sexual Dependency," and continue to show work that is provocative, challenging and engaging. When people ask about the artists I represent, I always say I show everything from Michael Kenna to Joel-Peter Witkin. I think that says it all.
In general, what is your goal in curating art exhibitions?
When looking for artists to represent, I'm always searching for work that surprises me and gets my heart going. There's nothing quite like seeing a photograph that absolutely stuns me … the best part is when the body of work is equally as strong. I don't fancy myself as a curator. I'm really an editor. As I see it, artists are best at creating work and dealers are best at editing their work. Whether I am putting together group shows based on an idea, or a solo artist exhibition, I'm looking for photographers who are honest, and know why and what they are doing – it's a gut feeling that has generally served me well. Still, I've made mistakes, taking on artists' whose works don't hold up for me over time. I am more cautious now, and usually enter into a one-year agreement with artists to see how well we work together. I call it our dating phase
What is the secret of making a gallery successful?
Belief in oneself, respect for the business of art, knowledge of what artists are doing today, a clear understanding of how to manage money, a commitment to educating the pubic about the art you show, and passion for what you are doing. And most importantly, find people who know more than you and ask for help.
How did you select the participating artists?
See above
What advice do you have for artists who have yet to find gallery representation– should they sit back, create, and wait for that day to come… or should they focus on self-marketing their art work?
I believe artists are their best advocates, as long as they respect themselves and others. In the photo world, we have numerous portfolio reviews throughout the country (Houston, Portland, Santa Fe, Palm Springs, Chicago) where photographers can show their work to dealers, curators, publishers etc and get feedback. While it costs money, artists should invest in themselves if they want to get into the gallery world.
Artist should also have a very solid web site, which includes all pertinent information – title, date, size and edition of work. An Instagram account is helpful, but only if one is savvy with social media. It's also helpful to form a critique group of working photographers that meet regularly. Critical feedback is important.
Visit galleries in your area, get to know other local artists, and show genuine interest in what other people are doing. It's hard for us to find you if you don't get out and network.
What advice would you like to offer other artists that might help them learn to better promote their work?
Pretty much answered above
How would you sum up contemporary photography?
Artists have always made work about current issues effecting society. I think contemporary photography is at the forefront of this conversation, as more and more photographers are doing work about our environment, the demise of Main Street, the wealth divide in America, and other current political and social issues. One can always trace the history of America through photography, and today is no exception.
Are there any future projects you are excited about and would like to share with us?
I've been seriously looking at video work as it relates to photography, and recently took on a young artist from Germany named Jan Kaesbach. I'm very excited to introduce his work at Expo Chicago, and other art fairs during the 2016/17 season.
In closing, is there anything you would like to say about your gallery or your roster of artists?
After almost 29 years in business, I'm still in awe of the talent that exists in photography. I represent an amazingly diverse group of photographers who are the foundation of my success. Without them, the gallery would surely not exist. To them I say THANK YOU!