I've spent the past few months as artist-in-residence at a UK Independent Boarding School. A part of my experience at Uppingham that I will never forget is the uniqueness of the lunch system here.
It's an enjoyable break in the day to come together with colleagues before and after lunch for tea. I find myself placed in an environment I could not have even imagined. There's something about being welcomed by the house parents in their personal living-room space that creates a wholesome atmosphere. Each housemaster or mistress brings something different to the table, and their spaces reflect that diversity. They essentially take on the role of parents to about 50 kids who all live in the house. Their private homes are attached to the school boarding house, and in their living rooms, they welcome their weekly lunch guests, parents, and other members of the school. I decided to photograph these incredible people in these livingroom spaces.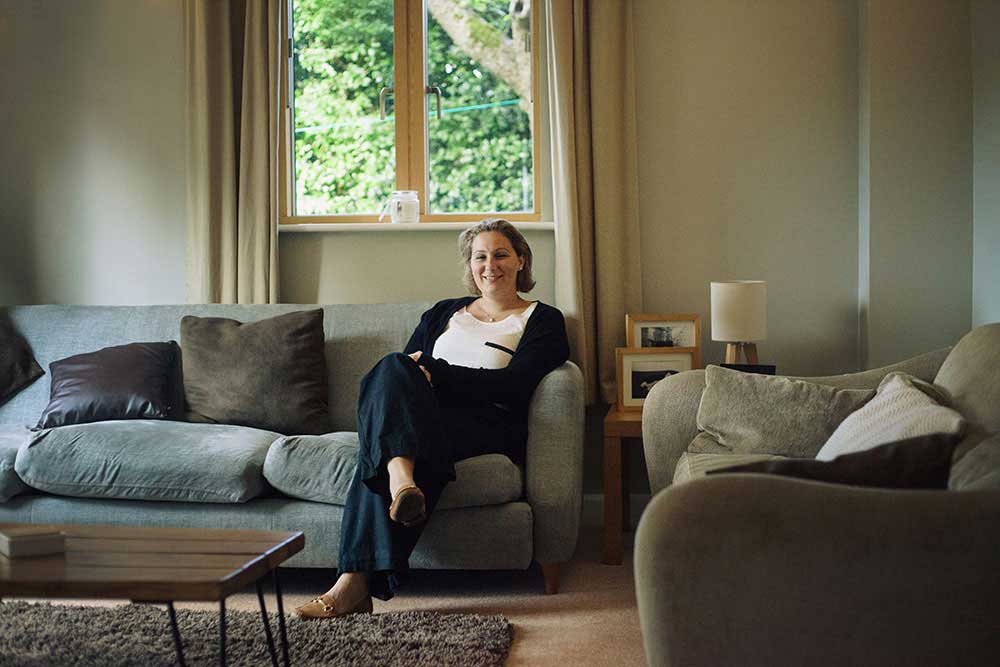 About Ashley Comer
Ashley Comer graduated from the Savannah College of Art and Design (SCAD) with a BFA in photography and a minor in graphic design. Incorporating the influence of design and painting in her approach to photography, Ashley captures imagery with a cinematic quality.
"Photography is a medium of endless possibilities where a single image can reveal many layers. I'm interested in putting people in places they may not belong or juxtapose different objects together. I always want the viewer to want to know more."
Currently, Ashley lives in Uppingham, England where she balances her art practice with teaching at a boarding school.
"Education is the key factor in how things evolve. My strong passion for education stems from my experience working at EXPLO, a unique and supportive learning environment that builds independence and teaches creative thinking. I enjoy sharing my knowledge with others and seeing them put it into practice. The people who have impacted me the most have been my teachers, and I strive to do the same for others."
Ashley's photographs have been in publications such as Daily Mail, Business Insider, and Featured Shoot. In 2015, her work was selected as a SeeMe Exposure Award honoree and included in the Digital Documentary Collection at The Louvre in Paris. Also, her work has been exhibited across the United States, and in Europe. [Official Website]