The all blue photos are inspired by the colour blue of the the aether, represented by a Stupa in the Buddhist cemetery of Koyasan, Japan. The top of it is blue : the invisible ocean of pure consciousness.
The series starts with 2 photos containing a poem, the first by the author and the second anonymous, while the last 3 photos of the series contain poems by the Japanese poet Ishikawa Takuboku.
The photos are meant as doors to eternity. If you choose one of them you can try to achieve transendance and then, perhaps, it opens the source of life, pure consciousness, where you find bliss, love, truth, peace and freedom. You left the empty dreamworld in which you were living. Of course this series is an experiment, nothing more.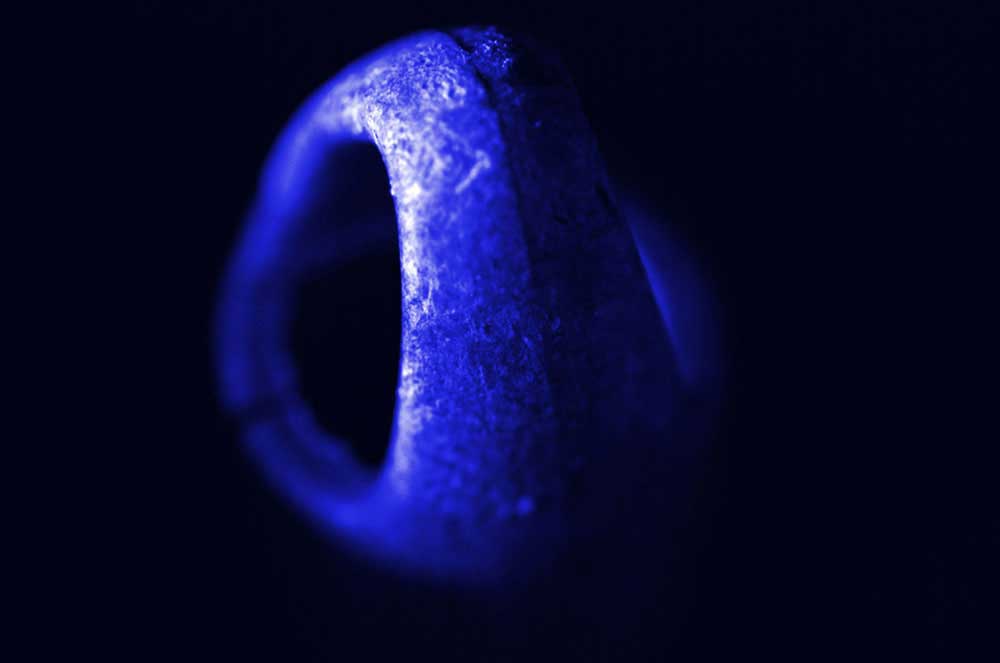 About Eric Pijnaken
Unveiling life behind the appearances is the thread through the photographic works of Eric Pijnaken. Photographing already as a child Eric Pijnaken obtained at the age of 19 years a second prize in the Dutch National Photo Contest with images of Rotterdam metro in construction, the city where he was born. After a journalistic carreer he settled in South-French Ardèche where he had time and energy to develop his photographic works, and soon he has been invited to exhibit in France, Holland , Greece and Switzerland. He won in 2016  Bronze Award of Tokyo International Foto Awards (Tifa) with series of photo collages « The Torn World » and in 2018 three Silver and one Bronze Award(s) from Tifa with series « God's Blessing of Trump Curses the World » and « The Endless Repetition of an Ordinary Miracle». In Spring 2019 photographer Paulo Nozolino inspired him for a new series on which he worked a year, titled « Dancing in the Emptiness » photo collages in black & white, which obtained several silver awards from amongst others New York Photograpy Awards. The first photos of this series has been exhibited in Arles, France, by « Les Rencontres Photographiques d'Arles ». Also his new series Blue Vacuity (entirely in blue) obtained a 2022 silver award from Muse Photography Awards.