Foam presents The Beautiful and the Sinister, an exhibition by one of the most critically acclaimed British photographers, Bill Brandt (1904- 1983). The exhibition demonstrates the close relationship between the art of the European avant-garde, in particular Surrealism, and his own work.
From his earliest photographs in the nineteen-thirties, taken when he was still an amateur, to his portraits and nudes in later years, Brandt shows a permanent fascination with the strange. Departing from the notion that the sinister (more accurately in German: 'unheimlich') is an ever-present element of Brandt's photographs, the exhibition shows how this characteristic manifests itself in both his photojournalistic and artistic photography.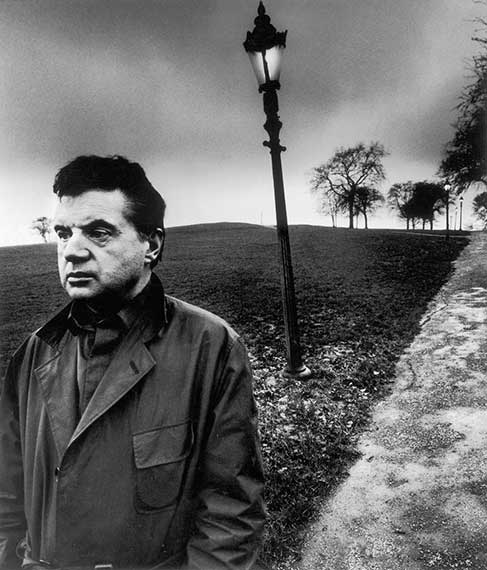 Bill Brandt's work of the nineteen-thirties is characterised by its emphasis on social inequality in England during that time. By using his family contacts, he was able to visualise the extreme contrasts of wealth in British society. Brandt was most innovative in his photographic experimentation of nudes. These photographs possess a great symbolic significance that in many cases is related to elements taken from psychoanalysis and Surrealism, such as a strong lighting contrast, the inclusion of elements like images, mirrors or doors and windows as symbols of escape. Most novel was his use of a wide-angle lens. It reshaped and distorted the viewpoint of the naked figure.
Hermann Wilhelm Brandt (1904-1983) was born in Germany to a British father and a German mother. In 1931 he moved to England where he initially became known for his photographs of British society. Later he made distorted nudes, portraits of famous artists and landscapes. His works exhibit important social commentary and a poetic resonance. His landscapes and nudes are dynamic and powerful, often using wide-angle lenses to create distorted compositions. Bill Brandt is widely considered to be one of the most important British photographers of the 20th century.
Foam Fotografiemuseum Amsterdam
18 May 2022
Keizersgracht 609
1017 DS Amsterdam