Big Appetites (2003-present) is a a series of fine art photographs that features tiny, meticulously hand-painted figures photographed against real food environments.
The series was inspired by a childhood fascination with miniatures, a frequent theme in cinema, advertising and television.  The photographs are also intended to offer criticism of America's sometimes dysfunctional relationship with food; with overconsumption, portion sizes and food spectatorship.  Big Appetites photographs have been published in more than 100 countries around the world.  Fine art prints from the series can be found in galleries and private collections in the US, Canada, Europe and Asia. [Official Website][Book]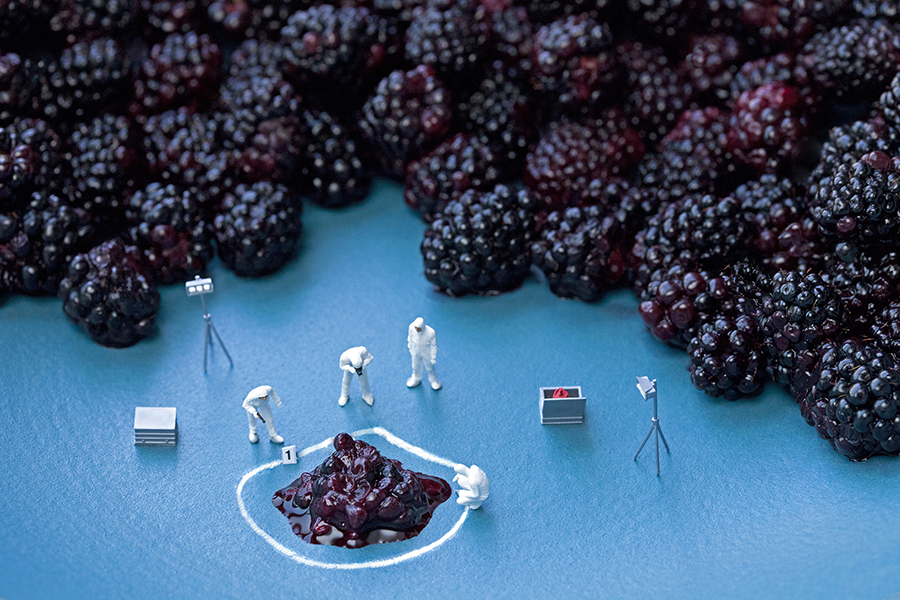 Blackberry C.S.I.
If they'd only realized that the killer was right there in the crowd.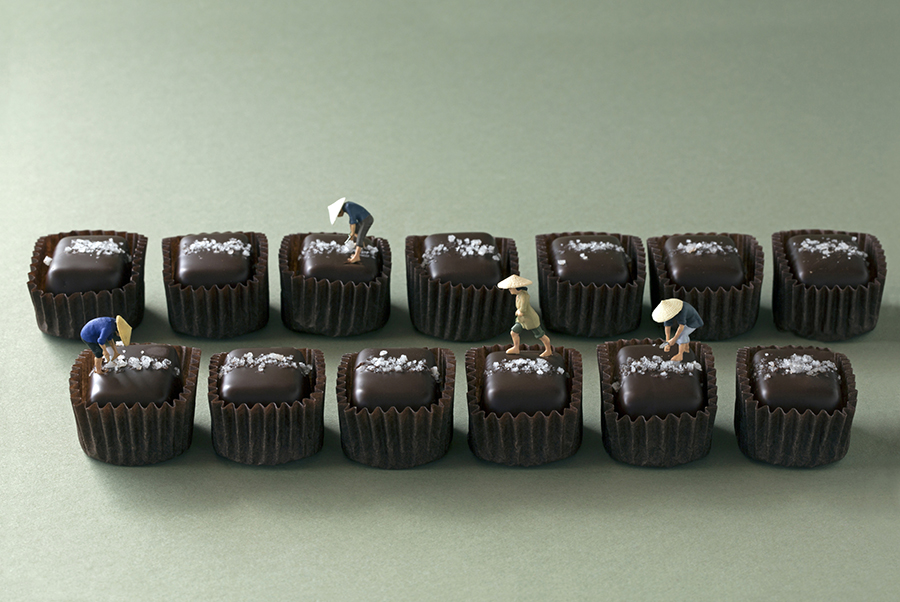 Caramel Salt Harvesters
Everyone had to adjust to changes in the economy.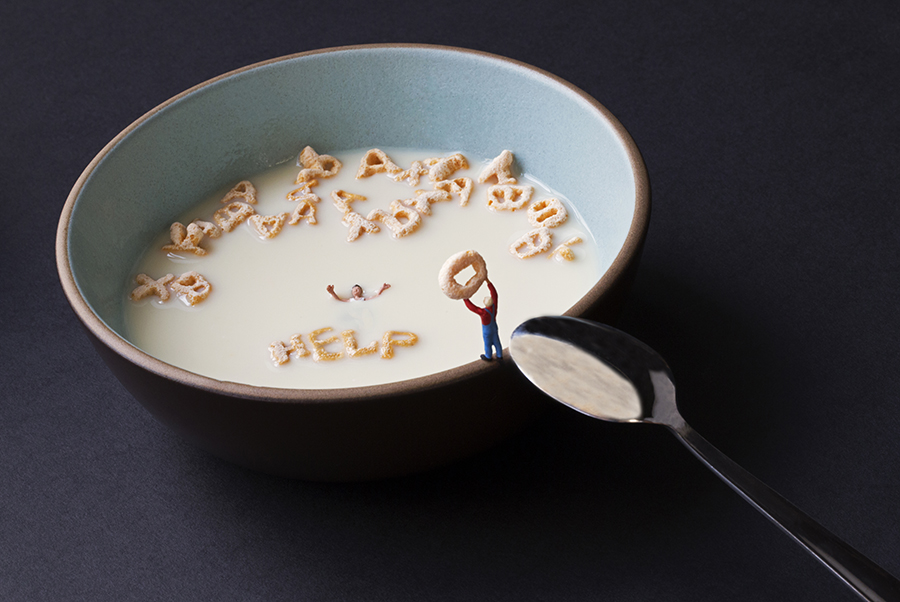 Cereal Rescue
Yet another life saved by a frosted oat vowel.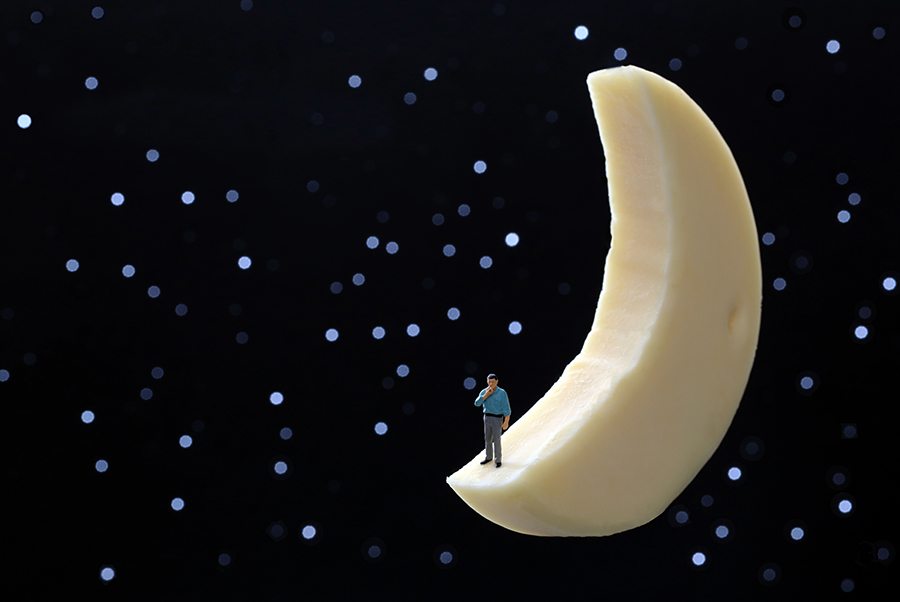 Cheese Moon Smoker
Elliott finally found a place where he could smoke without being bothered.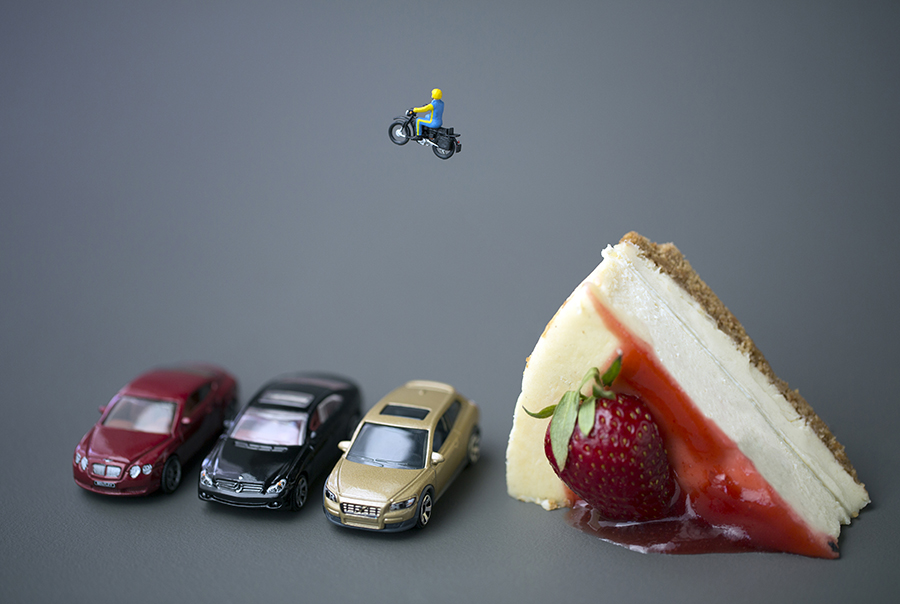 Cheesecake Daredevil
Zed was showing off for the ladies again.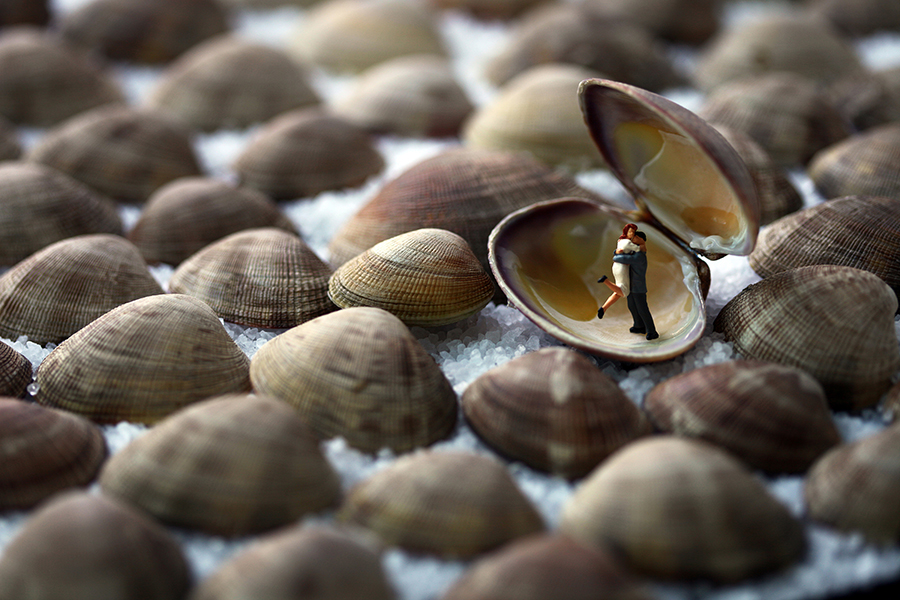 Clamshell Lovers
Jerome finally got over his Peter Pan syndrome and popped the question.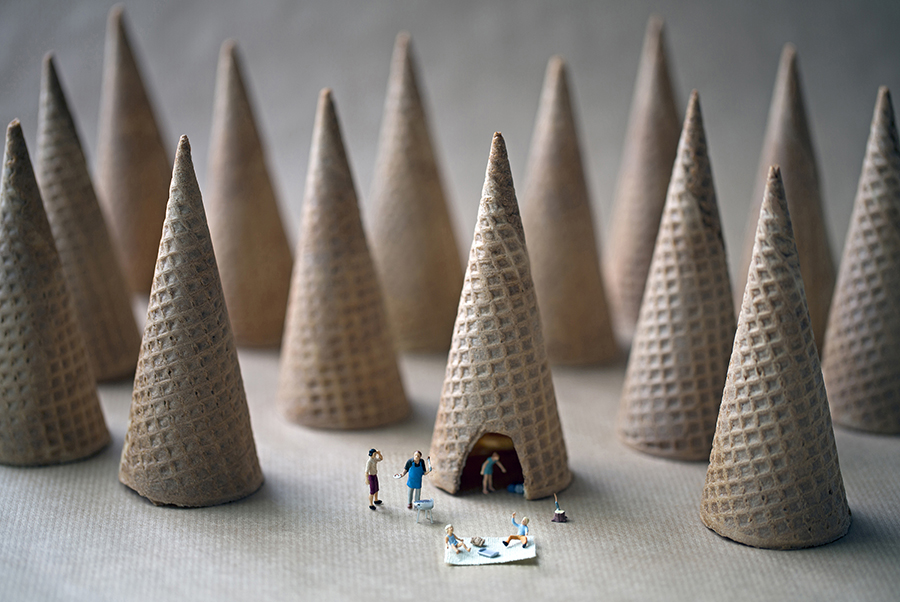 Cone Camping
The headspace that the sugar cone tent afforded didn't really make up for its lack of performance in the rain.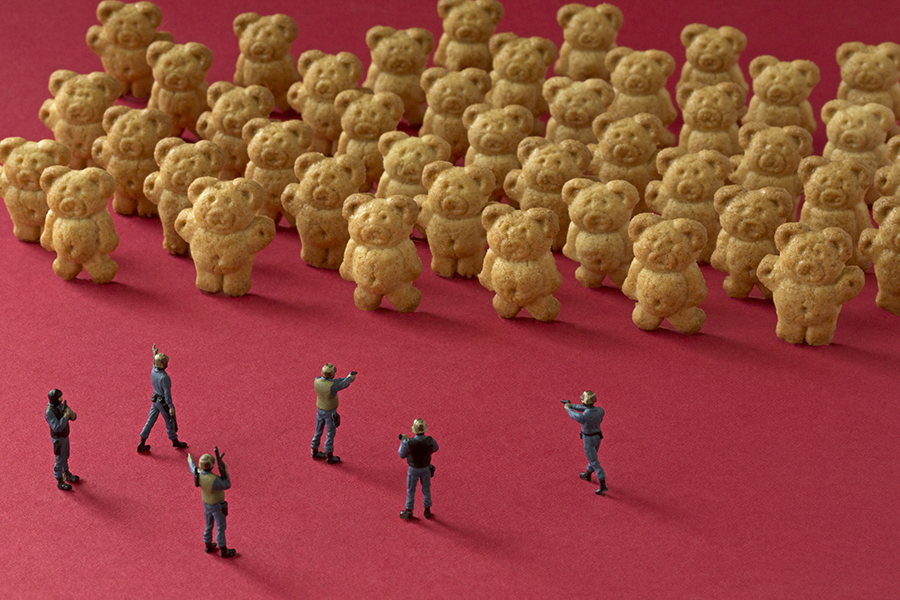 Cookie Bear Ambush
An elite squad was not always successful against superior numbers.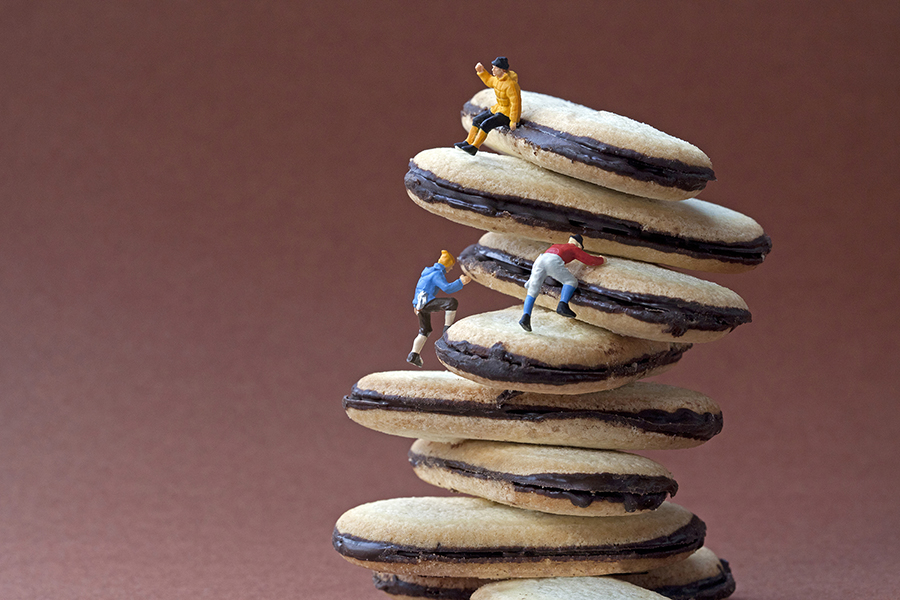 Cookie Climbers
It was a record-breaking ascent with neither sherpas nor supplemental oxygen.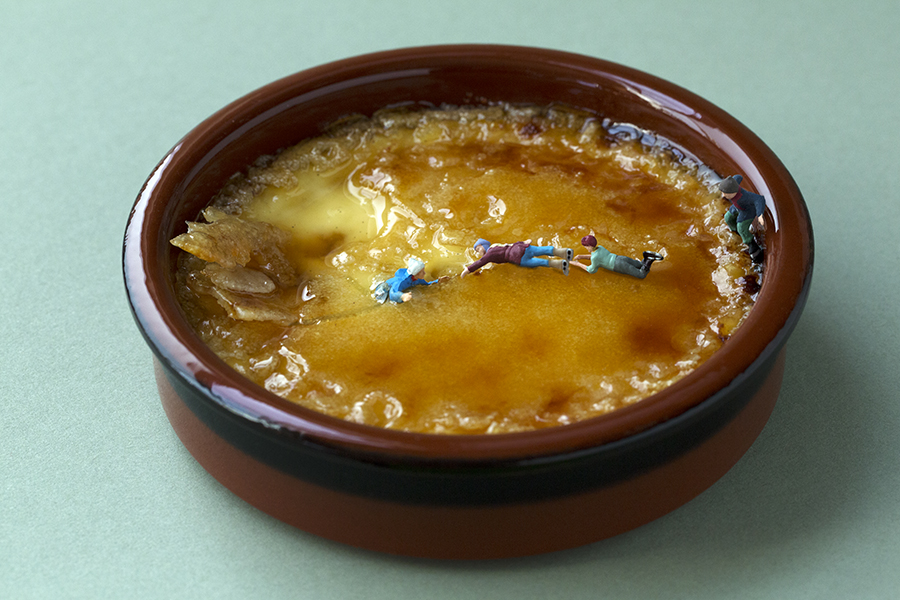 Creme Brûlée Rescue
There was a tremendous risk in late-season skating. But that was the basis of the thrill.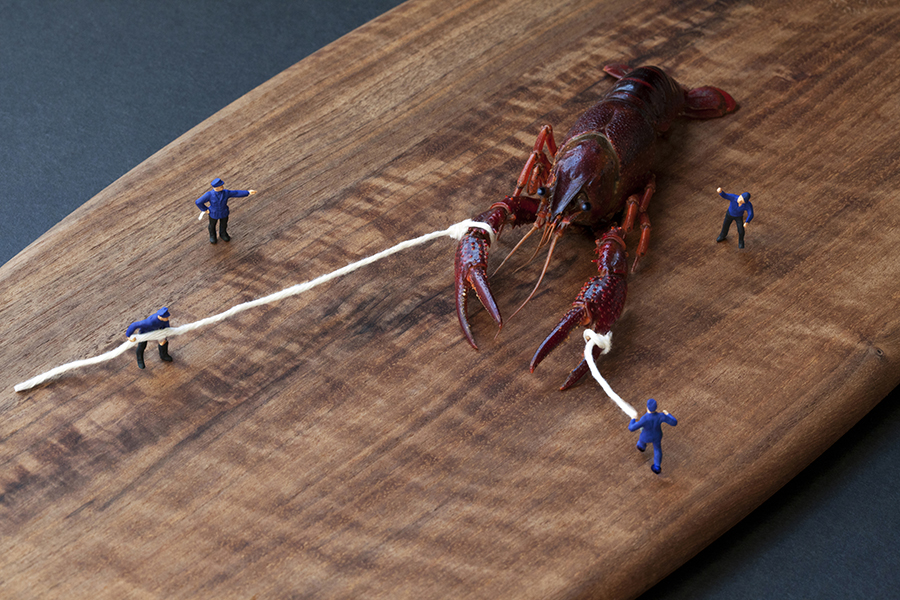 Exotic Pet
Once again, owning an exotic pet was proving to be nothing but trouble.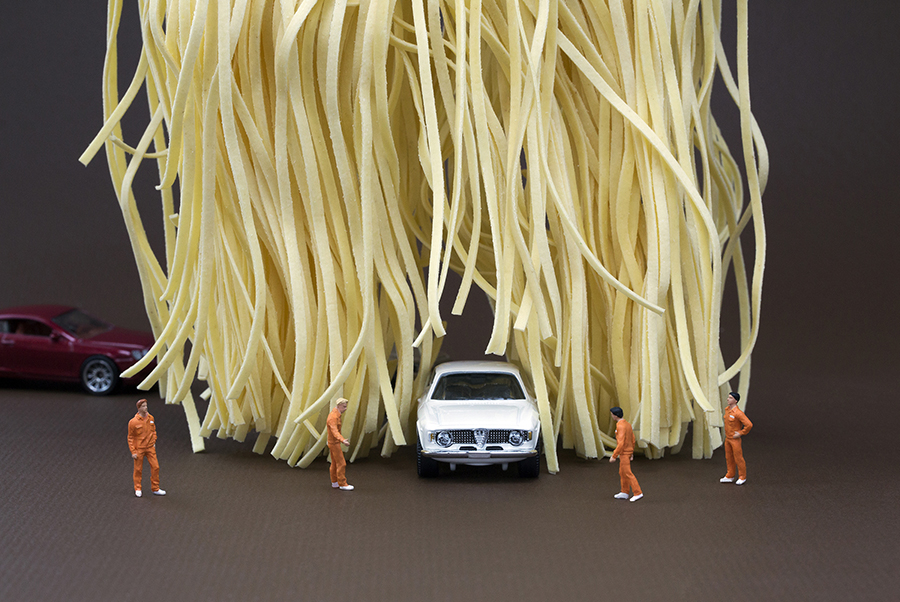 Linguine Car Wash
The deluxe carbonara option was canceled after too many customers lost mirrors and antennas.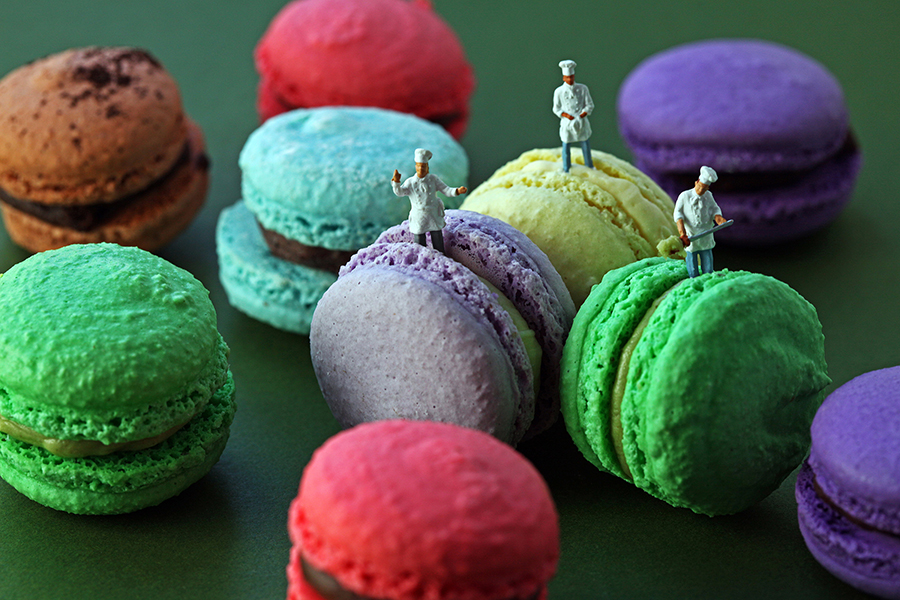 Macaron Team
Right on cue, Philippe stepped up to take all of the credit.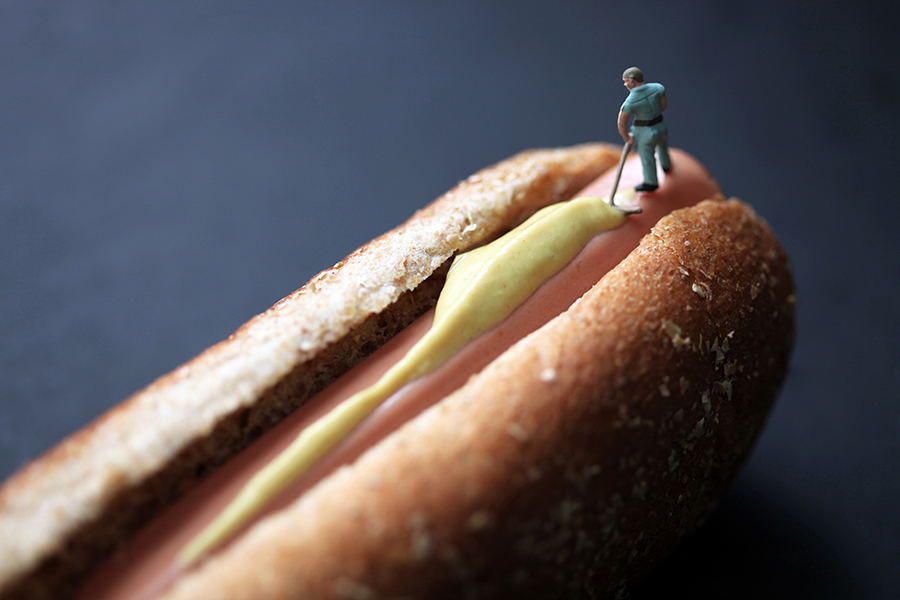 Mustard Technician
Gary always uses too much mustard. But no one can say so. It's a union thing.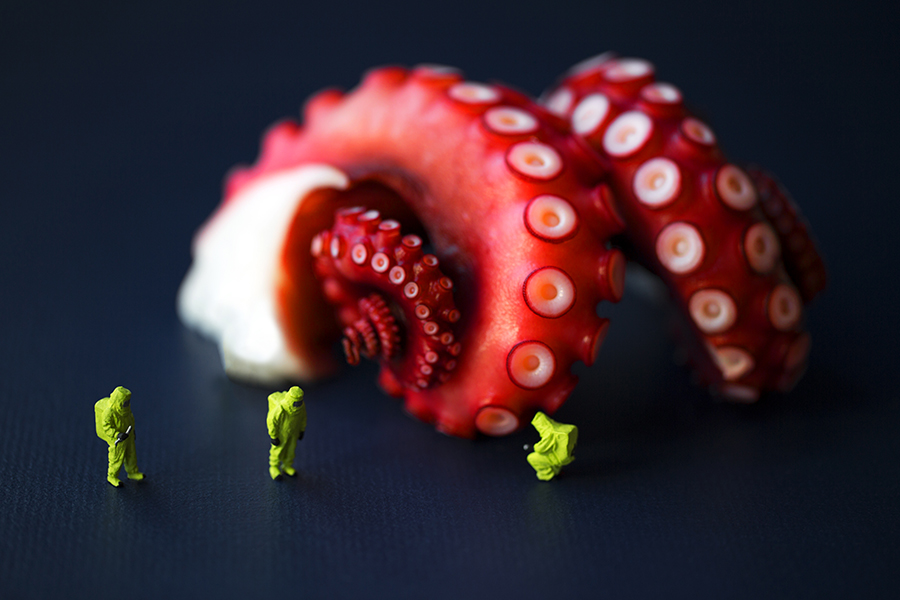 Octopus Survey Team
It was a discovery that compelled them to shuffle their deck of phobias.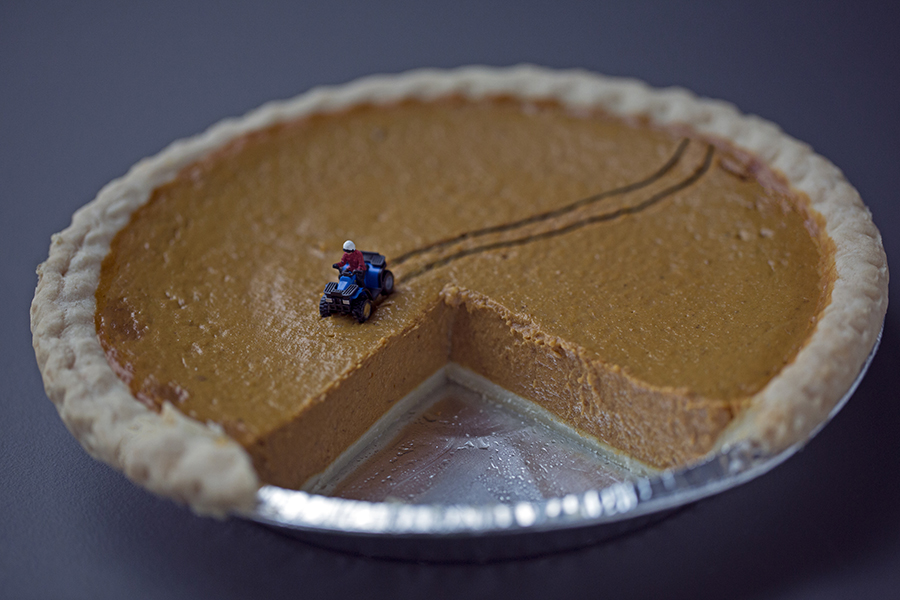 Pumpkin Pie ATV
Professional driver. Closed course. Do not attempt.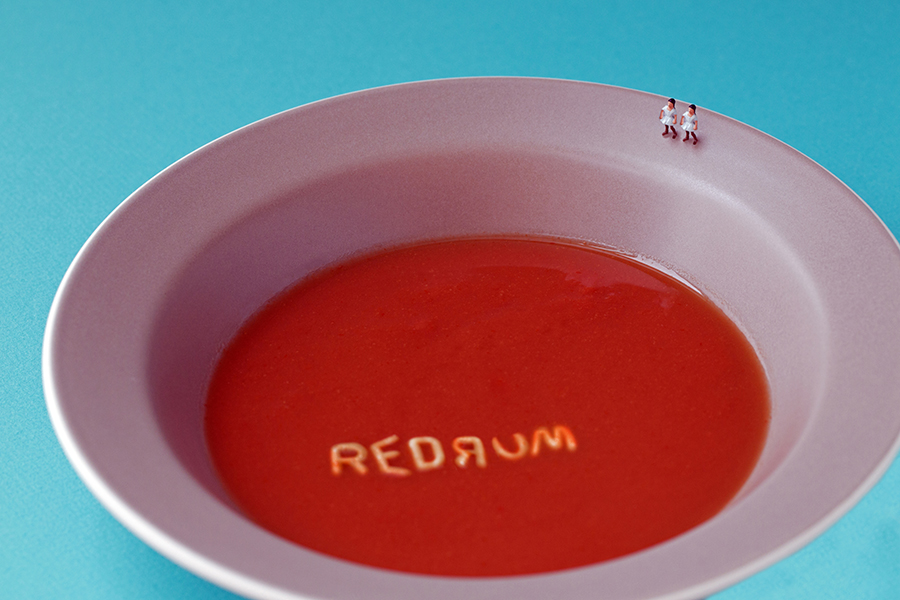 Redrum
Come play with us Danny!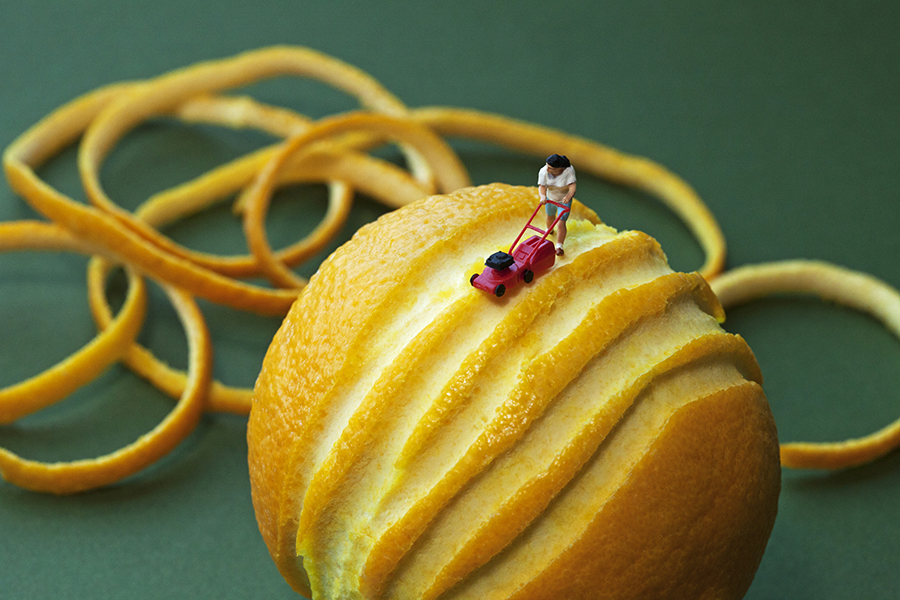 Zesty Mower
It was so like Patty: Right idea, wrong execution.