At the Athens Central Market, the air rings with the cries of traders hawking their wares. "Red mullet, fresh red mullet," they call out to passersby. "Hello, my friend! Fresh meat, good price!" The current building housing the city's main fish and meat market, known as the Varvarkios building, was completed in 1886 and refurbished just before the Athens Olympics in 2004.
New sanitation and refrigeration units were installed for meat traders to upgrade the market to European Union standards. But inside, life continues much it has for more than a hundred years. In the fish market, the floor is slick from the water sprayed by traders to keep the fish cool and glistening. In the meat market, long tubes of intestines hang from hooks over piles of pig feet. It's food in its rawest form.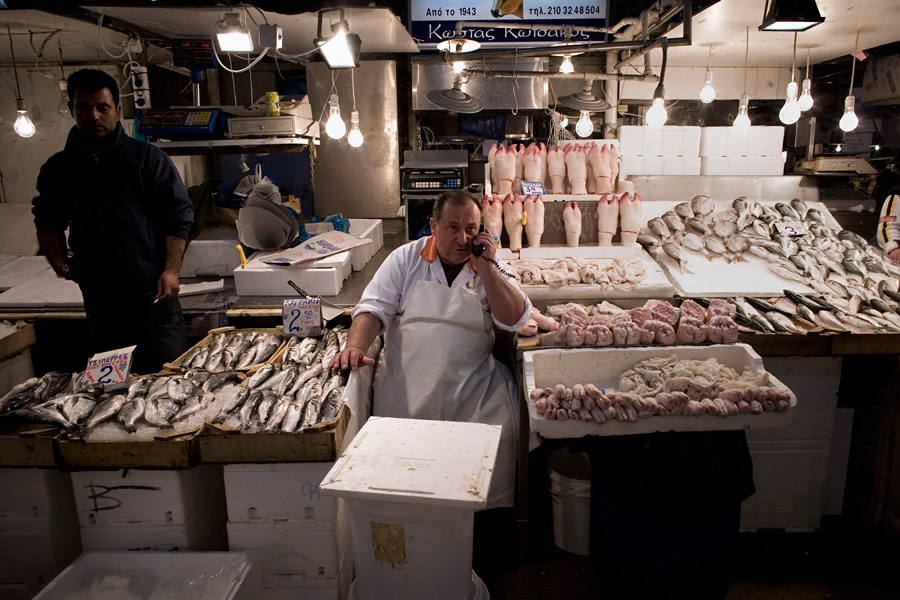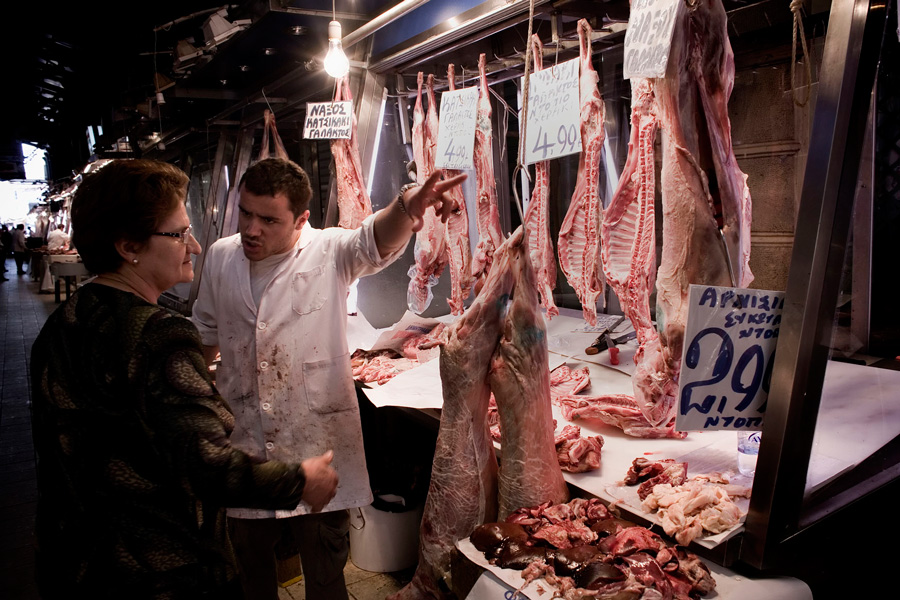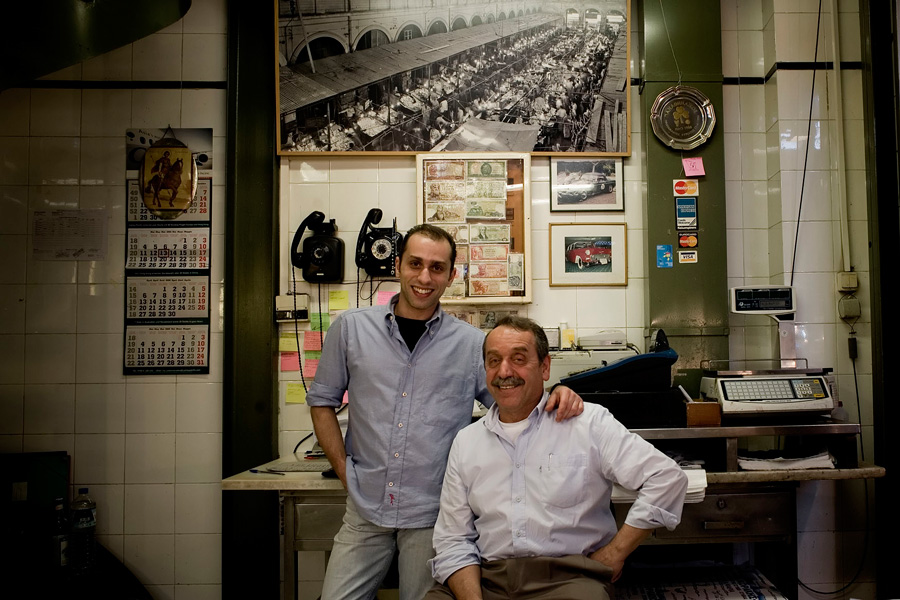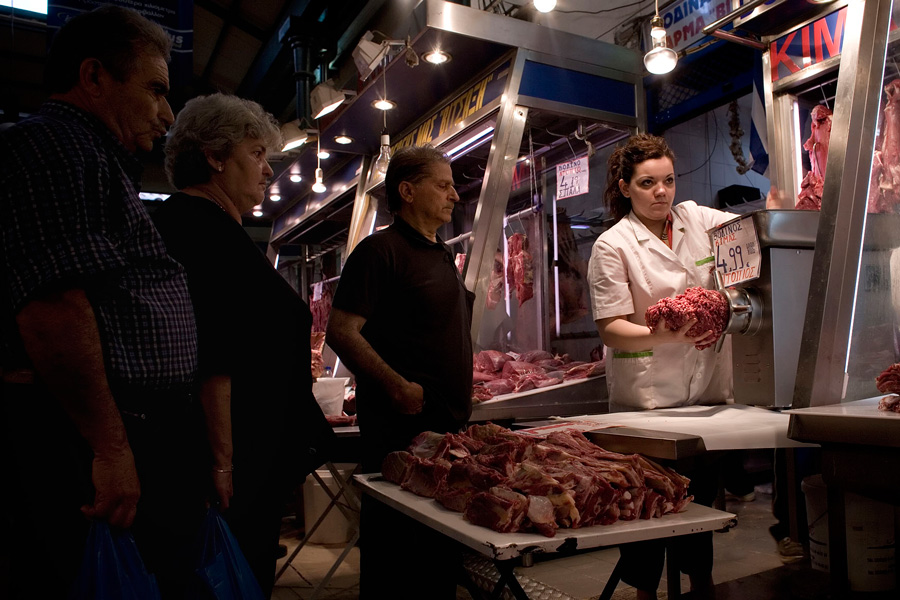 Legal Note: The photographer attest that have full authorization to give consent to the publication of these photos or project and have the authorization and permissions of third parties. Guarantees that you have all the necessary communications of property and you have obtained all the necessary authorizations for any property, buildings, architecture, structures or sculptures appearing in your photographs.