The Indian Photography Festival (IPF) – Hyderabad, a Not-For-Profit initiative of Light Craft Foundation, is an international photography festival, showcasing a wide range of photography from India and around the globe with a series of events, including talks and discussions, portfolio reviews, book launches, screenings, workshops etc.
The IPF creates a platform for the professional and aspiring photographers, the photography lovers and the public where the festival promotes the art of photography at the same time address the social issues through the medium of photography. [Indian Photography Festival]
Can you please introduce yourself for those who don't know?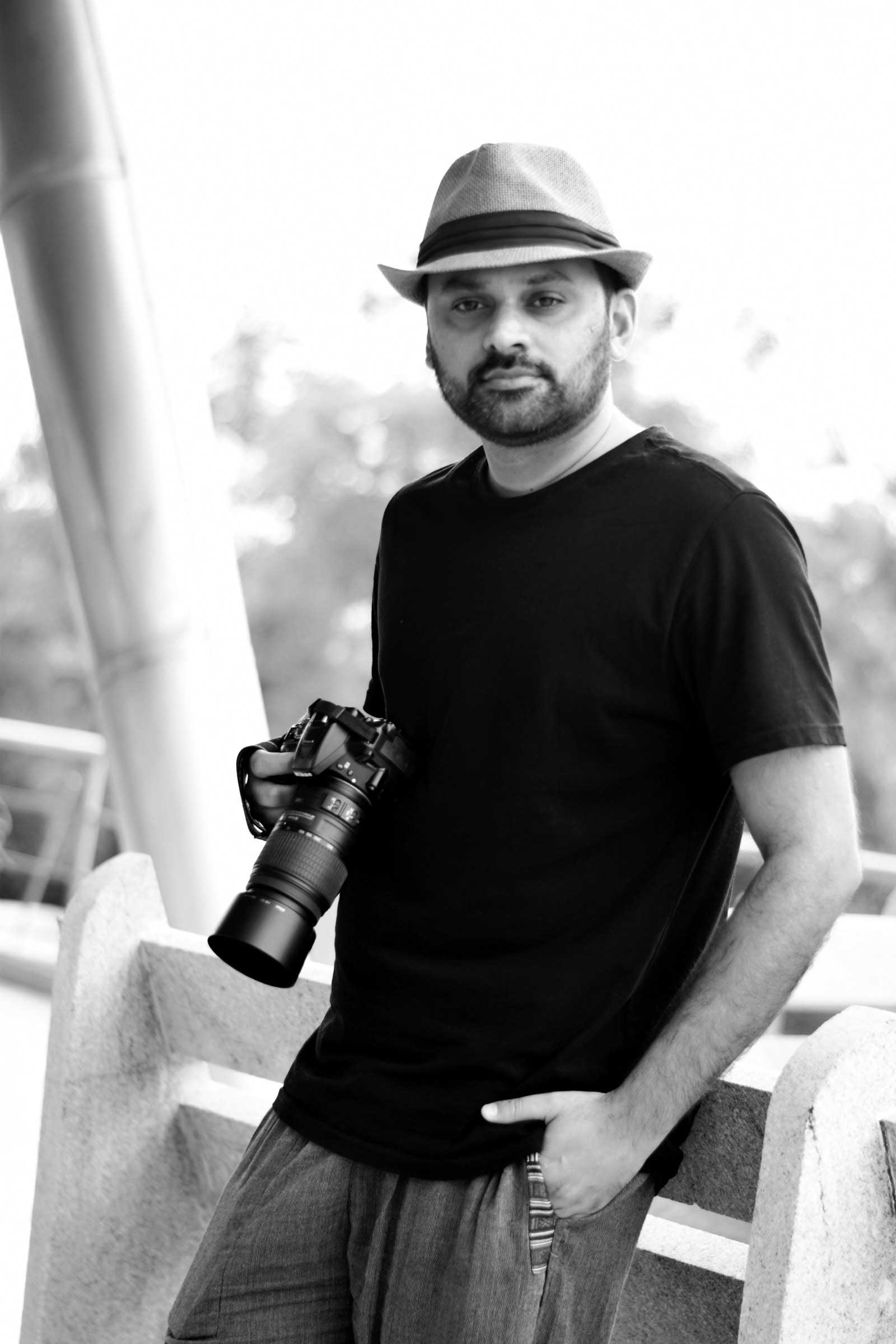 I am the founder and director of the Indian Photography Festival – Hyderabad. I grew up in India and works between India and Australia.
Could you tell me a little bit about Indian Photo Festival and the team that stands behind it?
Bringing the best of Indian and international photography to Hyderabad every year, the Indian Photography Festival (IPF) – Hyderabad is a Not-For-Profit initiative of Light Craft Foundation in strategic partnership with the ministry of tourism in Telangana. The festival creates a platform for the professional and aspiring photographers, the photography lovers and the public . It promotes the art of photography as well as addresses the social issues through the medium of photography. The festival is a citywide, highly participatory event which takes place in arts and cultural venues, on the streets and in communities.
We have a variety of people who voluntarily joins the team and work tirelessly throughout each phase of the festival. The team comprises of photographers and enthusiasts who desire to give back to the photographic community by supporting the festival.
What motivated you to start a festival of photography?
Photography has become a universal language and it has been pretty much democratised with the advent of digital technology and mobile phones. Currently we live in a world of visual clutter as millions of images are uploaded into the internet and people are confused between what is a good and bad image. So it was important to create a platform where anyone can come and appreciate, debate or question the medium of photography. Also it's all about inspiring the upcoming crop of photographers and share ideas and network between each other.
What is the secret of making a festival of photography successful?
I believe inclusiveness and fresh ideas are two things which make a festival attractive. After three editions and being a regular program in the Indian cultural calendar, many look forward to the festival and we got to live up to the expectations every year.  A key part of the Indian Photography Festival, the Open Call for Emerging Photographers, is designed to support the young and upcoming photographers, by providing a platform to showcase new talent. Each edition, the Open Call sees the best young photographers showcasing a range of exhibition's running into diverse subjects and issues. Furthermore we invite established photographers to show their works at the festival to strike a balance. And for art talks, we make sure that we have voices from different genres of photography, from photojournalism to documentary and fine art to landscape. We had some of the finest and acclaimed photographers talking at the festival from Magnum, National Geographic, VII Photo, Noor Images, LA Times, Washington Post and SMH to name a few.
Can you tell us a bit about the process behind program and exhibition curation?
The 'Open Call' exhibitions for the Emerging Photographers is selected by a panel of judges from around the world. Also we follow a blind judging process, that the name of the photographers are not revealed to the selection panel to make sure a fair selection process. We also invite artists directly to present their work at the festival; these are works which I have seen in other festivals and galleries around the world. Originality and relevance are the two things which we look at when we select works for exhibitions. For the talks we invite photographers from a diverse area of photography to make sure a dialogue across all subjects and genres of photography.
Looking towards the future, how do you see fairs or festivals of photography in general, and Indian Photo Festival specifically, evolving if at all – in terms of function and meaning?
It's a great opportunity for anyone who loves and enjoy photography. I see they have a huge potential in inspiring and sharing the ideas to the emerging and established photographers. Also it's a great opportunity to network with photographers and editors from around the world. So many look forward to a platform like this where they can express their ideas and thoughts freely.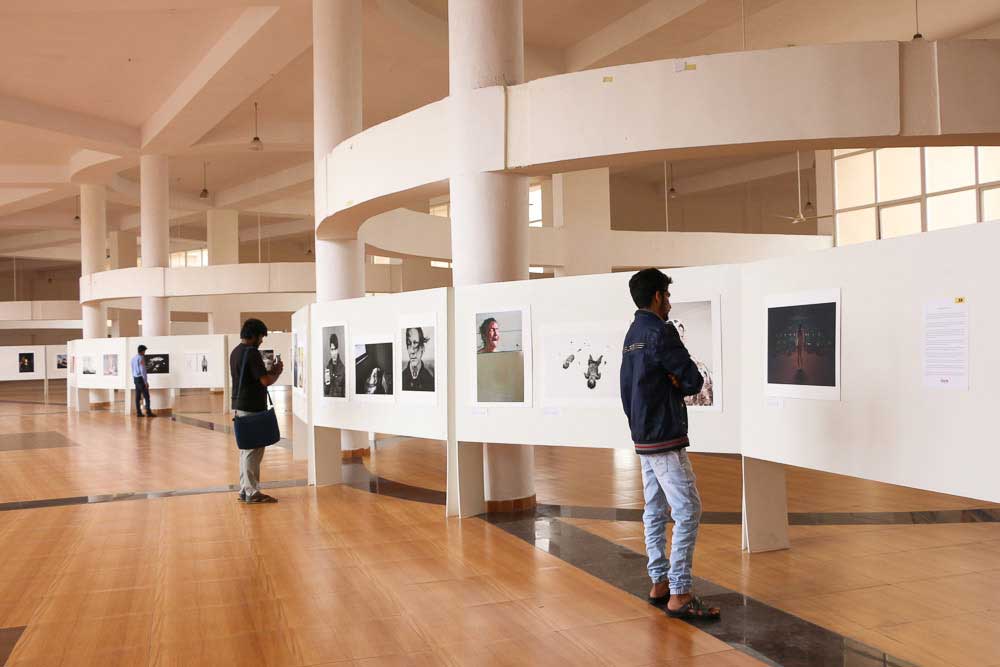 What advice would you like to offer other artists that might help them learn to better promote their work?
Times are changing and one has to invest the same amount of time taken to produce their work, also to promote it. It's always good to network and share one's work with editors, magazines and other photographers which can bring more opportunities.
How would you sum up contemporary photography?
Photography has been evolving and I see contemporary photography as a reflection of our time. And I hope it stays in showing the reality which was the sole idea of photography.
Are there any future projects you are excited about and would like to share with us?
Looking forward to a bigger and better IPF 2018.
In closing, is there anything you would like to say about Indian Photo Festival or team?
The Indian Photo Festival has been a great opportunity for the photographers and enthusiasts in this part of the world. As we continue to grow year on year in terms of the visitors and the scale , the Festival will stay true to its primary goal of showing the best of photography. And the festival is a celebratory moment for photography in India.