I am less famous as photographer in my locality. Two years ago in a day I was surprised by a knocking at the door, an old man with a stick came to introduce himself at my home and asked about my photography.
He was none other than a photographer of age 89 years old. His deep passion in photography, vast knowledge, exceptional memory power, sharing about his analog to digital photographic journey, jovial nature, mingling with people irrespective of generations inspired me. It is a tale of a passionate amateur photographer Mr. S.N. Mondal, aged 91 years at present.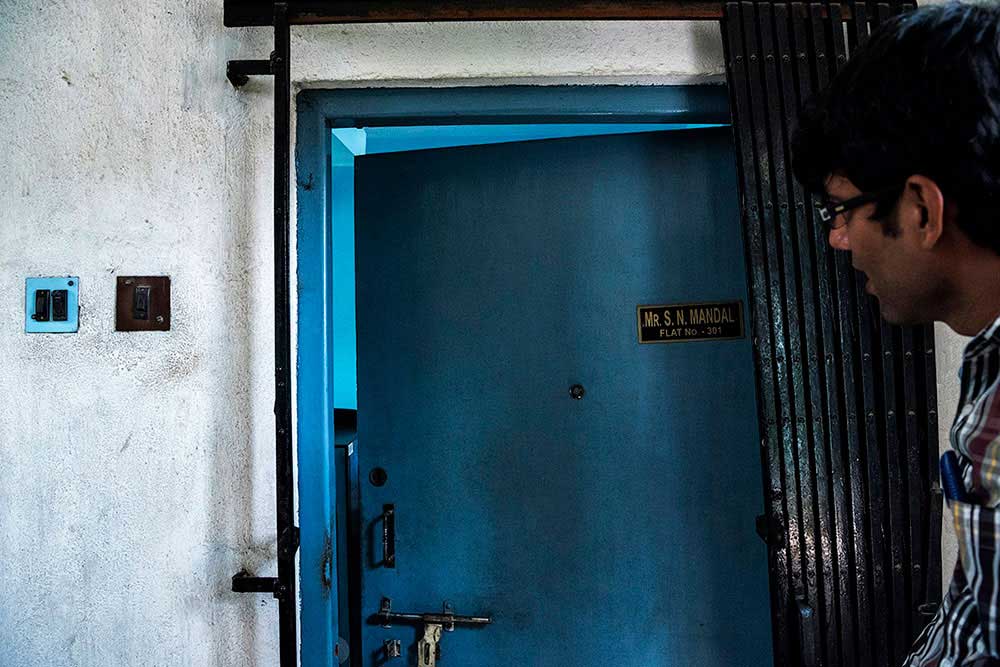 In our friendship of two years we both visited each other's home and I had enjoyed and enriched my knowledge by every such occasion. He was a history teacher of a government high school and he lived 47 years in a hilly district of West Bengal, India because of his job purpose. He was a very dedicated teacher, sincere and loyal to his profession and played a leading role to shape the future of many students by morally and financially. He had an experience of the era of Indian freedom movement. He used to recall the moment of attending the speech of the great leader Netaji Subhash Chandra Bose , the founder of Azad Hind Fauj. To quench his thirst of Indian history he became a traveller. He visited many neighbouring countries several times to purchase photographic gears and foreign magazines. He had built up a studio and his own darkroom. The developed photos are kept and he shares some of his works of analog period. He is fond of monochrome images, especially portrait. A portrait should depict some story, emotions according to him. "Dream" is one of his favourite portrait works. Besides photography he loved gardening. His garden was famous for so many flowers specially roses of 65 types, Camellia, Night queen, Bird of paradise which he often bought from Green wood nursery, Meerut, Uttar Pradesh.
Though his life was not a bed full of roses, he lost his only son, a promising cardiologist who died at the age of 31 years due to a massive heart attack. He lost his many near and dear ones within few years of span. The trauma of losing son led his wife into depression and he bound to come to live in our chaotic world leaving the vastness of calm, peaceful hilly forest life to avail better medical support.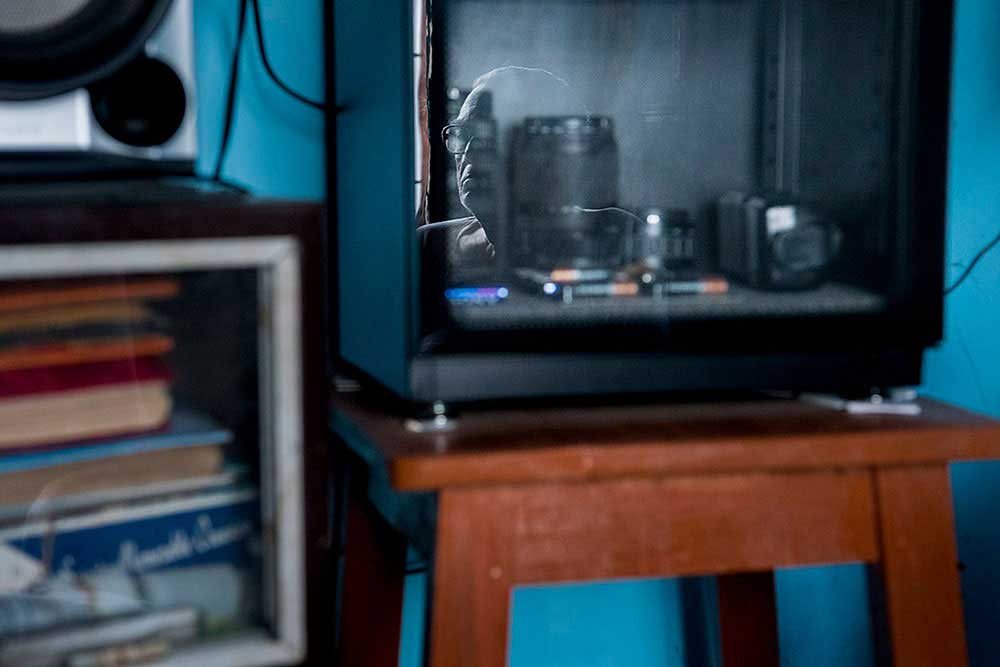 Despite of all mental and physical hazards: experiencing with knee osteoarthritis and respiratory problems, photography, gardening and Indian classical music are the things which act as fuel to make him alive. He makes a small garden on the roof of his small apartment where he lives only with his wife. As a fan of Nikon gadgets he recently purchases a Nikon 80 – 400 mm f 4.5-5.6G ED VR lens to enjoy bird photography and steps out for birding with his existing gears along with young photographers. We, the photographers of digital generations are lucky and grateful to have such a passionate inspiring photographer in our locality. When the hustle and bustle of photography in social media, current trend of money making workshop based photography and getting faster recognition by it result the sense of art are at the end of my rope, he brings some fresh air to energise my journey of photography. We are longing for his healthy long lived life. I put an end with a wish to capture a moment of his 98th birthday, hanging camera around his neck.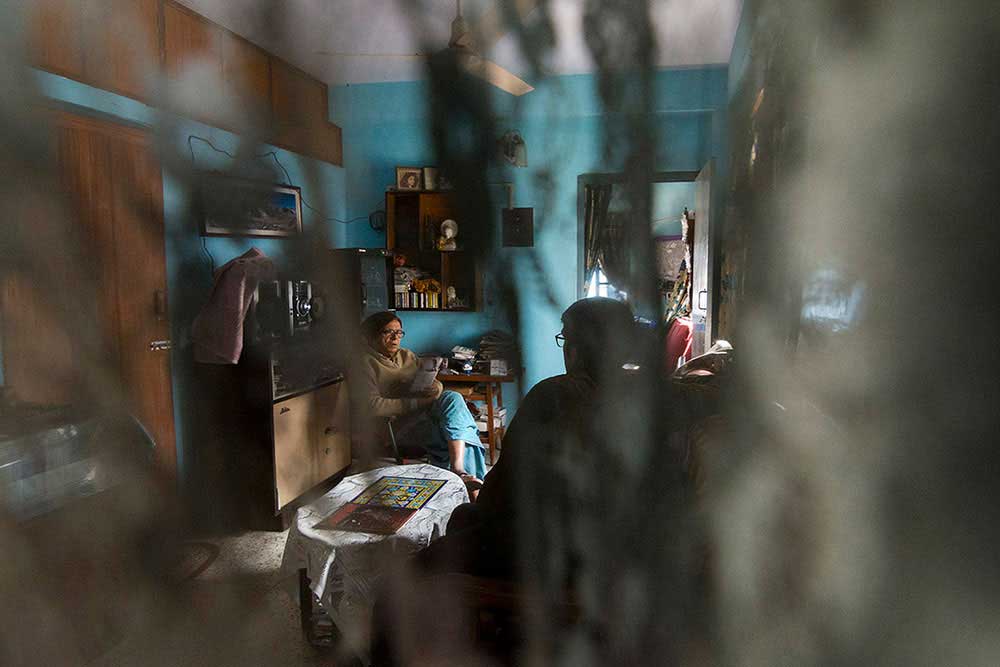 About Sanghamitra Bhattacharya
Sanghamitra Bhattacharya, a Masters in Computer Application, self- employed passionate amateur photographer. She wants to communicate with the world through her photography. She is more interested in people photography. Since childhood, her father plays a role of catalyst to grow her interest in photography and  she thinks of taking it up seriously over the  last one year. In this journey her photographs have already been published in some websites (1X.com) and Magazine (InPa Photo book, 2016 as one of the winning images), exhibited and awarded in national & international salons (Romania, Greece, Bosnia, Turkey etc.) along with some featured work (Street photography India, Eyewin awards photo of the day etc.). Recently one of her photo story ("While visiting a charcoal kiln) is published in Dodho magazine and 121clicks.com . She always views herself as a lifelong student of photography.