Etherton Gallery is pleased to present 30 years of photographs made in Mexico by renowned Magnum photographer, Alex Webb.
Street photographer Garry Winogrand once remarked that there was nothing so enigmatic as a fact, and nothing exemplifies the mysteries of the street – La Calle – or the uncanny timing of great street photographers, like the work of Alex Webb.
Alex Webb: La Calle opens with a reception and book signing, 7-10pm, Saturday, November 19th, 2016. Alex Webb and Rebecca Norris Webb will give a talk at the Center for Creative Photography at 2pm, the same day, Saturday, November 19th. Also on display at Etherton is an installation of, Mexican photographer, Alejandro Cartagena's series, Car Poolers.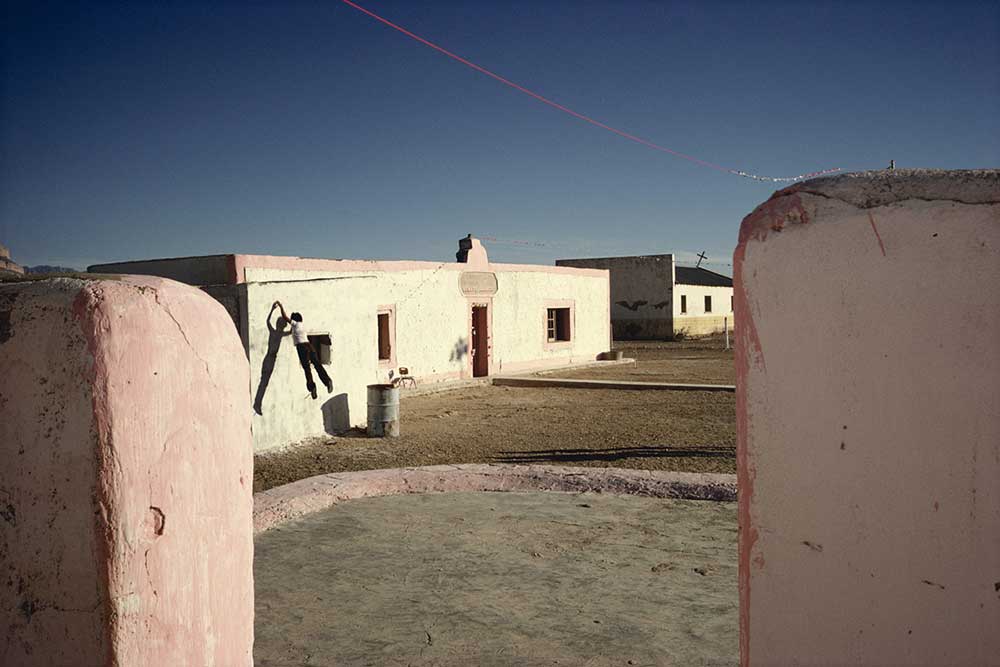 Terry Etherton said: "We are pleased to work with the Aperture Foundation, New York and the Televisa Foundation, Mexico City to continue our tradition of bringing the best photographers working today to Tucson. Alex Webb is the best photojournalist working in color today. This is a terrific presentation of Alex Webb's work and we are the only venue in the West where you can see it."
La Calle brings together almost thirty years of photography from the streets of Mexico by Alex Webb, from 1978 to 2007. Webb's richly layered and complex compositions touch on multiple genres, where as critic Geoff Dyer writes, "distinctions between photojournalism, documentary, and art blur and disappear." Webb's ability to distill gesture, light, and cultural tensions into single, beguiling frames results in evocative images that convey a sense of mystery, irony, and humor.
Following an initial trip in the mid-1970s, Webb returned frequently to Mexico, working intensely on the U.S.–Mexico border and into southern Mexico throughout the 1980s and '90s, inspired by what poet Octavio Paz calls "Mexicanism—delight in decorations, carelessness and pomp, negligence, passion, and reserve." La Calle presents a commemoration of the Mexican street as a sociopolitical bellwether—albeit one that has undergone significant transformation since Webb's first trips to the country.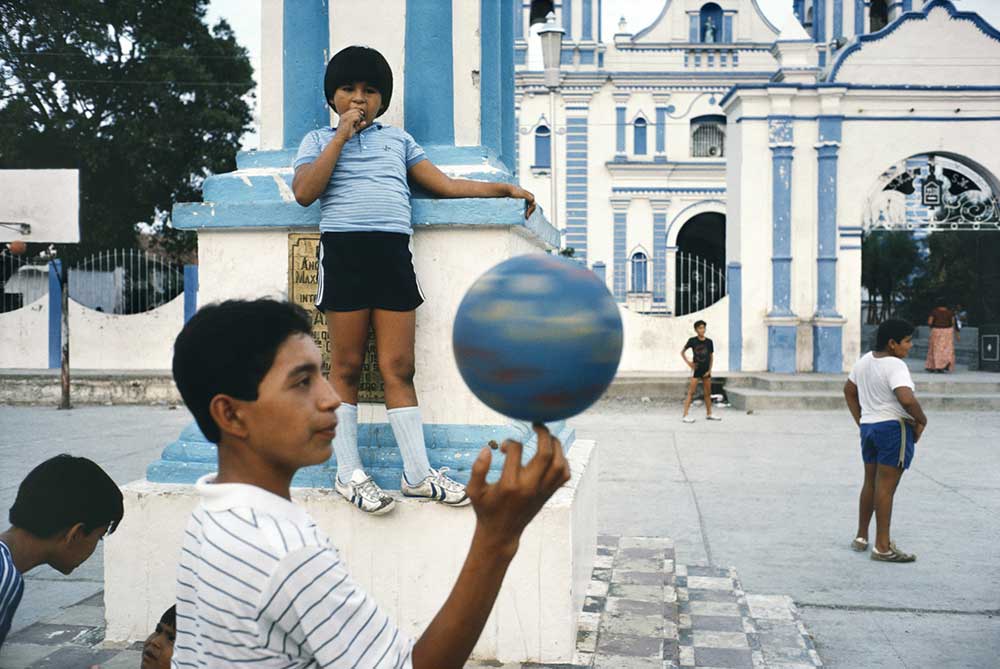 About Alex Webb
Alex Webb became interested in photography during his high school years and attended the Apeiron Workshops in Millerton, New York, in 1972. He majored in history and literature at Harvard University, at the same time studying photography at the Carpenter Center for the Visual Arts. In 1974 he began working as a professional photojournalist and he joined Magnum Photos as an associate member in 1976.
During the mid-1970s Webb photographed in the American south, documenting small-town life in black and white. He also began working in the Caribbean and Mexico. In 1978 he started to photograph in color, and has continued to do ever since. He has published several photography books, including Hot Light/Half-Made Worlds: Photographs from the Tropics, Under A Grudging Sun, Crossings, the limited edition artist book Dislocations, Istanbul: City of a Hundred Names; Violet Isle  (with Rebecca Norris Webb), a monograph, The Suffering of Light, Memory City, and On Street Photography and the Poetic Image (with Rebecca Norris Webb). His most recent publication, La Calle (Aperture, 2016) covers 30 years of photographing in Mexico, from 1978 to 2007.
Webb received a New York Foundation of the Arts Grant in 1986, a National Endowment for the Arts Fellowship in 1990, a Hasselblad Foundation Grant in 1998 and a Guggenheim Fellowship in 2007. He is the recipient of numerous awards including, the Leopold Godowsky Color Photography Award in 1988, the Leica Medal of Excellence in 2000, the David Octavius Hill Award in 2002 and a Guggenheim Fellowship in 2008. He has exhibited widely in the United States and Europe. Alex Webb's photographs are in the permanent collections of several public institutions including, The Whitney Museum of American Art, The Solomon R Guggenheim Museum, The Metropolitan Museum of Art, The Corcoran Museum of Art, the Museum of Fine Arts, Boston, the Museum of Fine Arts, Houston, the International Center of Photography, the George Eastman House International Museum of Photography and Film and other public and private collections.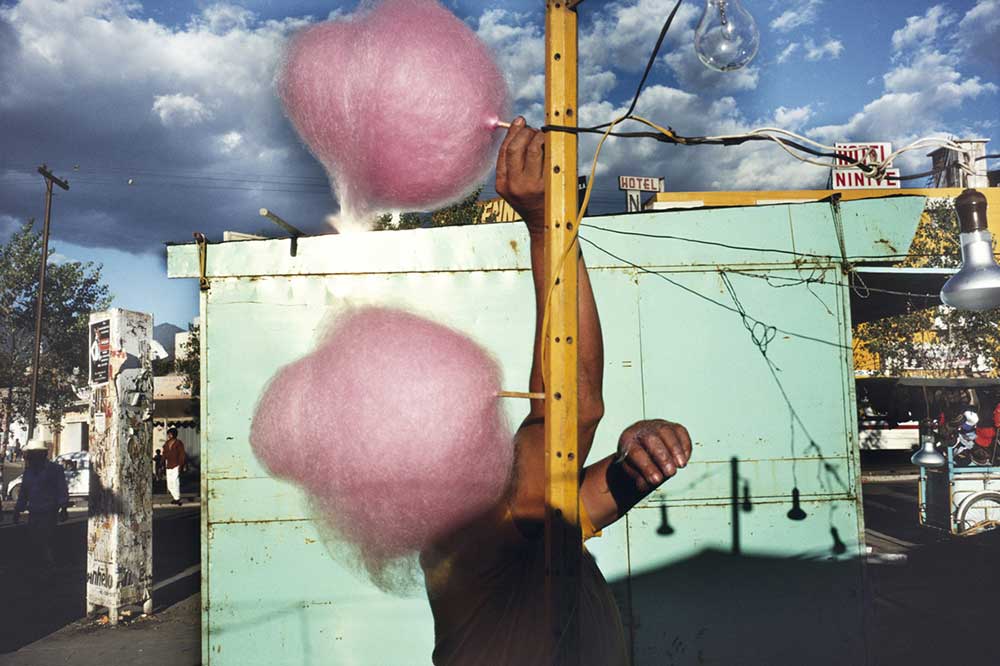 Etherton Gallery
Tucson, Arizona
November 8, 2016 – January 7, 2017