I was born in Messina, Italy, in 1974, to a family firmly entrenched in the arts. As a result, my passion for all things creative was in many ways predestined. A large majority of my family were and still are involved in the arts.
My grandmother was a painter, as was my grandfather. Other members of my family have jobs like photographers and interior designers. It was my mother who gave me my first camera, a Nikon F3. What appealed to me about photography right away was the ability to freeze a single moment – to be able to capture a fraction of time for ever is a magical notion. But that leads onto the other thing that fascinates me – photography's tenuous relationship with reality. Things in photographs seem almost unreal. You don't know what happened before and after a photograph, so anything is possible.
My passion for image-making led my to study photography at art school, somewhere I was able to develop my creative vision. It was when I was studying that I really began to grow as a photographer. I attended art school in Italy and then in Paris. In those early days, geometric shapes and lines fascinated me. They became the main focus of my images and it was through those ideas that I began to understand the basics of composition and framing. More than that, though, I began to realize there was a real virtue in simplicity.'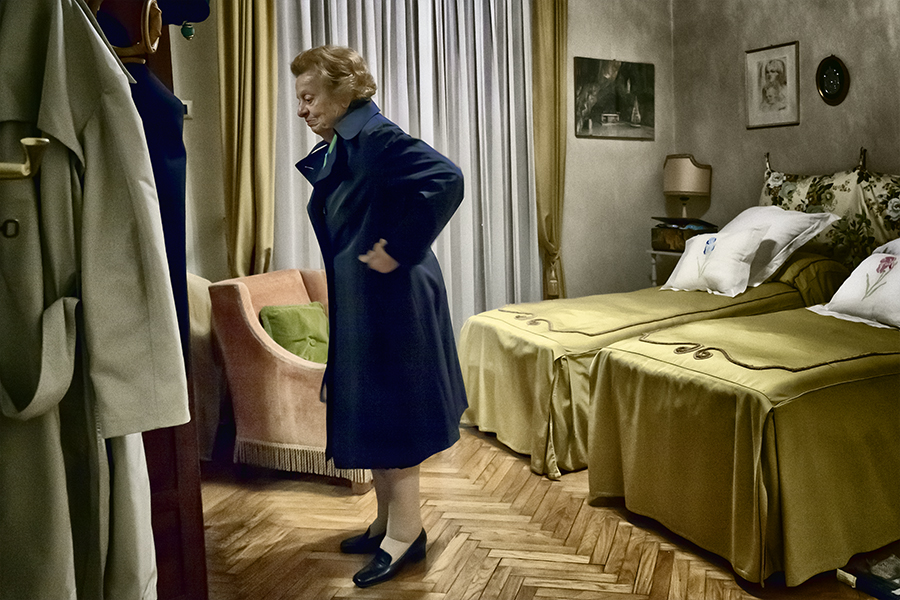 After graduating, I took a break from photography to develop my career. When I finished my studies, I trained for my job. I was a graphic and web designer, as well as an illustrator. All these things help to inspire my photography. However, another reason for me taking a break from photography was that I really didn't feel motivated. That was largely due to the fact that my photography tutor at art school kept telling me that while I had a flair for photography, it would be better for me to try my hand at something else. He was always unhappy with the fact that my photographs were too creative! Some people are incredibly resistant to art-based photography. They'd much rather see something more straightforward.
I started taking photographs before the rise of digital imaging, in around 1998, so I was working with film. That then led to working with slides, particularly Kodachrome. The natural-looking colours fascinated me. It's a look that people are still attempting to replicate using digital cameras.
Several years later I came across those same slides that I had been working with back in the '90s. I took them into a photo lab to get them printed, but when I got them back I was horrified. The colours were so different to what I had seen all those years ago. The quality had really degraded. It was then that I decided to switch to digital imaging. I already had experience working with post-processing software due to my job, so it wasn't a problem for me. I was lucky in that starting with film gave me the confidence and technical knowledge to move comfortably into digital imaging. I think it really helps to have that grounding.
Now, I'm fascinated by everything. I work a lot on abstract photography, as you can see on my website. But I'm also truly interested by human being. So I look at people's condition around me.
24Hoursx90Years
"Aunt Sara lives alone. Never been married, she has lived once with her parents, then, since 20 years ago, with her younger sister. She has never needed to work to live. At the age of forty she has decided to teach because she was little bored; an activity like crochet, reading, cooking cakes, charity work. Now, that she is ninety, she is always occupied all day long. To spend a journey with her is like to live in a timeless tale that it repeats all days: each hour has an habitude, a light, an object, a movement, a sound."
A generation who lives between past and present. I'm truly fascinated by these old and smarty people that, more than all of us, lives constantly switching from the old era to our now, trying to move with the times, protecting themselves in their timeless world. [Official website]