In India, dhobi refers to a traditional washer man, who will collect your dirty linen, wash it, and return it neatly ironed at your doorstep, all for a meagre amount.
Mahalaxmi Dhobi Ghat, commonly known as Dhobi Ghat, is a well known hub for open air laundry where Mumbai's dhobis wash thousands of clothes a day. Located alongside Mahalaxmi Railway Station, Mahalaxmi Dhobi Ghat is the world's largest outdoor laundry and a popular attraction among tourists.
The municipality of Mumbai gives out over 800 washing pens (each fitted with a beating stone) on rent individually to the dhobis at Mahalaxmi Dhobi Ghat and to make the most of them work starts well before sunrise. Clothes are soaked, slapped, spun, and ironed in this compact open-air hub which is spread across 10 acres at Mahalaxmi. Clothes are soaked in water and then hardly beaten clean against a stone platform at one end. Stubborn stains are removed by tossing the garments into huge tubs of boiling caustic soda (starch). Next, they are spun dry or are hung out in the sunshine. Ironing of the clothes is done by either heavy coal-burning irons or electric powered irons. Then the clothes are piled into neat bundles and delivered to their respective owners.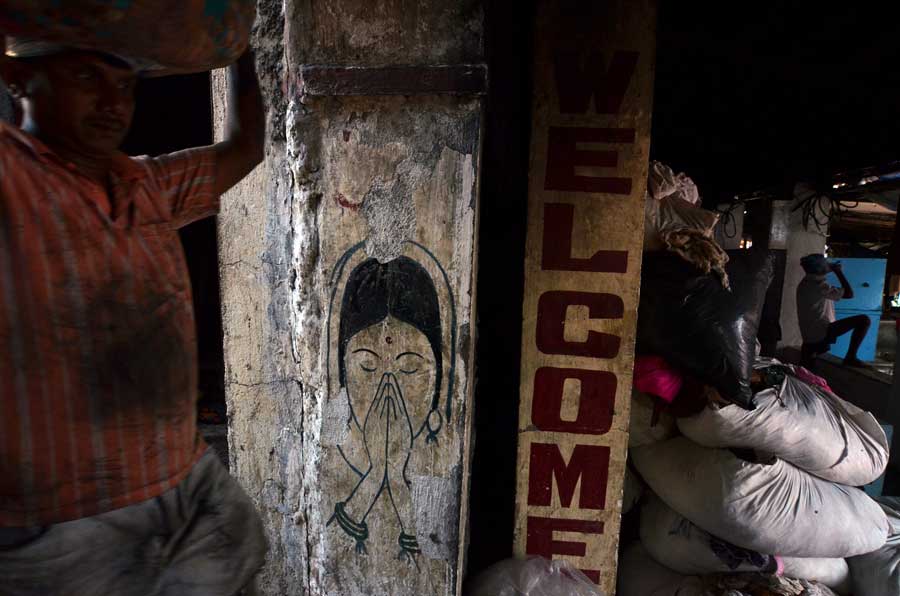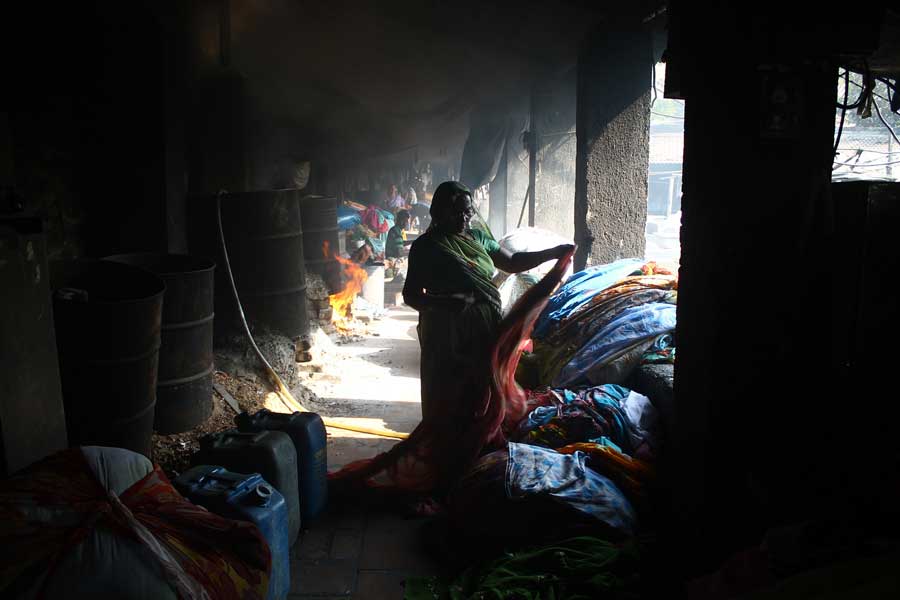 One may witness hundreds of dhobis washing clothes at the same time. Surprisingly none of the clothes are ever misplaced or exchanged with someone else's. Washing, dyeing of garments, and giving stone wash to denims is the major amount of work here. It's a captivating sight, looking at rows upon rows of open-air concrete ghats, where Mumbai's dhobis persistently beat the dirt from the city's clothes in a timeless tradition. It's a great snapshot opportunity for the visitors, but for the dhobis, it's their daily work.
Best time to visit
The months from October to March offer the best time to visit Mahalaxmi Dhobi Ghat and Mumbai, when the city observes relatively less humidity. However, it is best to visit the Dhobi Ghat during the peak hours, i.e. from 4:30 am to 11:00 am, when the washer folks can be seen engrossed in their work.
About Dibyendu Chakraborty
I am Dr. Dibyendu Chakraborty, a Kolkata based professional Homeopathic Doctor not photographer. My passion is Travel photography , street photography, documentation & photojournalism. I Start photography around 10 years back with my baby Digi cam KODAK  Z700. I currently use Nikon D7000 with wide lens.. I  love to capture peoples life and there environmental portrait.