When we set up DDiArte in 1999, at that time it was a painting workshop where we brought together the best of both of us for the purposes of creation, painting on canvas. In 2003, after several experiences in the field or digital photography, we discovered the ideal means to express our creativity – Digital Photography artistically touched up.
Within the context historiography of art, the use of photography, and more specifically, touching up photographs, is nothing new. We do however aim to innovate somewhat, in terms of the themes on which our work is based. Regardless of the fact that our main source of inspiration is mythology, up-to-date themes or others that are the simple fruit of our creativity, still remain full of details, of symbols, of images, an attempt to captivate, but mainly, as an attempt to stimulate critical thought in viewers.
While some of our work can be seen as satirical in a globalized world, yet still full of differences, other examples can be seen as purely scenic, to be contemplated at will. If some shout out against discrimination, at the same time they pay indelible homage to beauty. [Official Website] [Print Version] [Digital Version]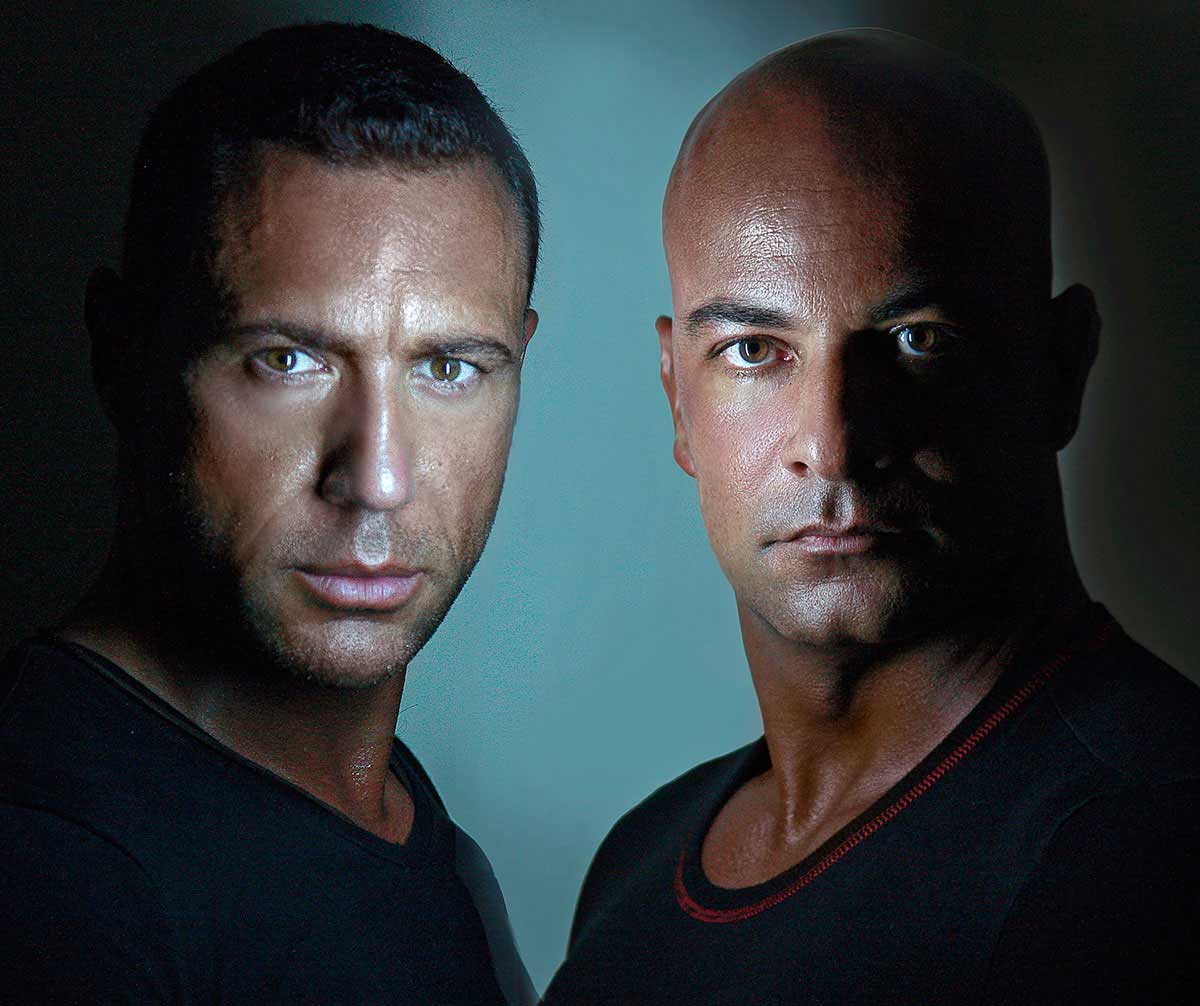 How did you get interested in photography?
It happened all by chance, when we bought a computer and there was a digital camera as a bonus and a Photoshop, so we start exploring all the potential to create new things with them, so we replace painting for digital photography
What inspired you take your Autumn Series?
A group of dancers asked us if we could do some images for a show about the four seasons, so we had the idea to pick up lots of autumn leaves to our studio and they start posing naked on the leaves and we loved the result.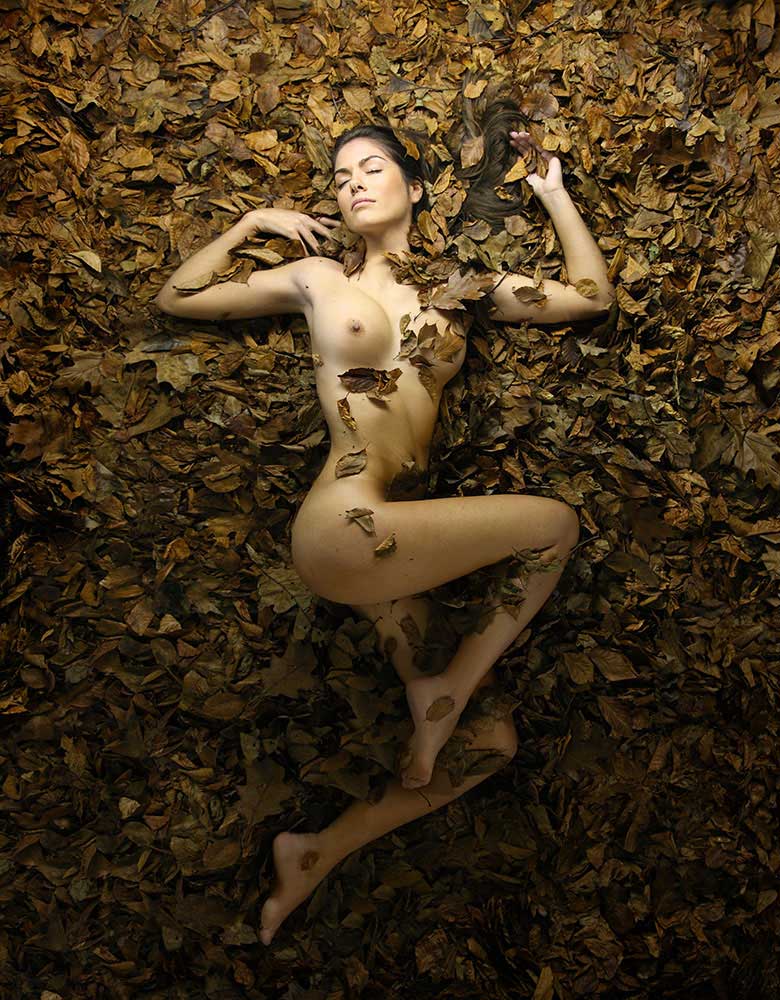 How would you define your general style photography?
Some art critics say that our main style is Neobaroque, and of course we agree
Could you please tell us anything about your technique and creating process?
We are two brains thinking, and one of us have an idea about a subject, usually something that affects our society, and we do a brainstorm about it, which results in a sketch in a paper.  Then we choose the models that we think suits in perfection with the image we want to create. We do the photo shooting in studio or outdoors, with the selected models in the same poses that we sketched.
After all this, we start the post production with Photoshop, and this is a very long process, especially when we have dozens of models to integrate in an image, we have a small studio and girls don't do naked photos at the same time of boys, usually we do individual photo shootings.
Almost all the projects grow along this process, and we have to do more photo shootings and choose more models, that´s why , sometimes we took many months and sometimes years to finish an image.
In your opinion, what makes a good nude photography?
A good nude photography is when it shows the main goal of it, only beauty of a the human body or to tell a story that needs nudity to tell it or when the both are required. The real difficult is doing it with good taste and not to fall in porn category.
How much preparation do you put into taking a photograph?
We prepare everything very careful if we have already a sketch done, but if we don't, we let the thing happen naturally and lead the way our instinct take us, and this happens very often.
What do you think makes a memorable project?
A memorable project is when it has a strong message and great visual impact, and make people hate or love it but never indifferent, and made people discuss about it, and this happens very often with our work.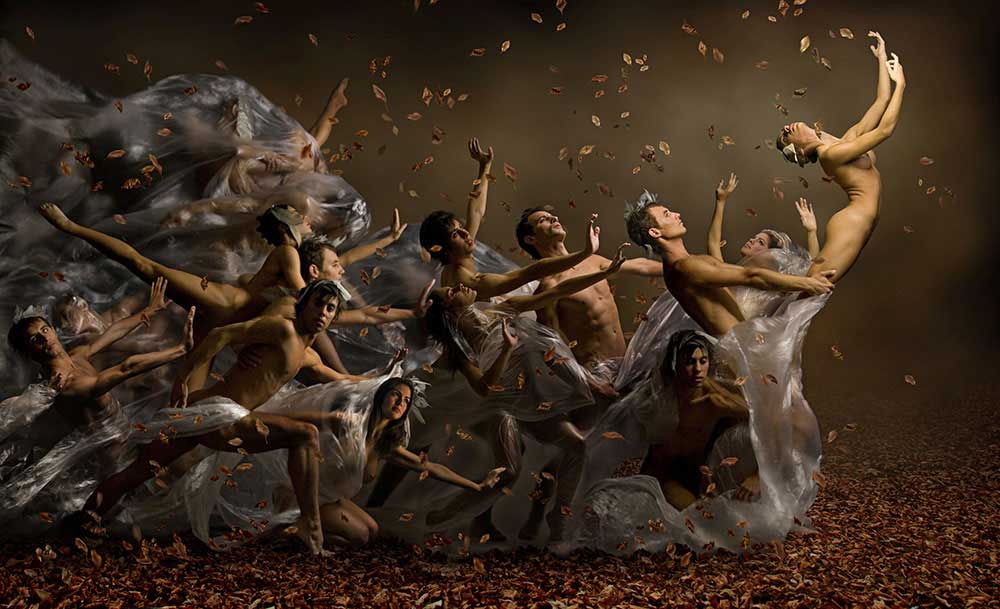 How do you know you got the shot you wanted?
That's a thing that we can't explain in words, when we feel so satisfied that we want more and more and we lost track of time shooting.
Your idea of the perfect composition
A perfect image is when it speaks for itself! When it respects the rules of composition, like the lines, colours in harmony and in the right proportions, that's great, but when we broke them on purpose, cause we think on breaking them the story is more comprehensible is great too.
What would I find in your camera bag or Studio?
A Canon Mark III 1ds, 2 batteries, and 2 lenses and lots of memories cards.
How important is an awesome website for your business and how has social media played a role in your photography?
It's very important cause it works like a Business Card and it must be at the same level of the work presented on it.  Social media is very important for us cause we live in a small island, far from the big cultural centre of the world, and it's the best way to take our work to many people around the world.
What future plans do you have? What projects would you like to accomplish?
Our plans for future are to continue and finish some projects already started, specially one we started 8 years ago "The final judgment" it's a different view of the painting on Sistine Chapel, with hundreds of nude models. Other plans are to integrate new techniques in photo shootings and post production.
Finally, one las question. What opinion do you have of Dodho Magazine and Life in Color 2017?
Dodho Magazine is an excellent publication where we can be always updates in quality contemporary photography art. Life in Color 2017 is a fabulous book with high quality print with awesome images witch everyone who loves photography must have.