Since 2007 I work together with Evgeniy Levchenko to independent photo shoots.  It started when I met him as a footballer at FC Groningen football club (for which I photographed), he was a professional midfielder.
For the first shoot we had booked a theater hall, powerful spotlights and smoke machines, the result was beautiful, lovely 'action' shots in shapes silhoutte. Since then we have scheduled several photo shoots, so we photographed for instance in an old factory site which were demolished, with old steam locomotives and tigers / snakes.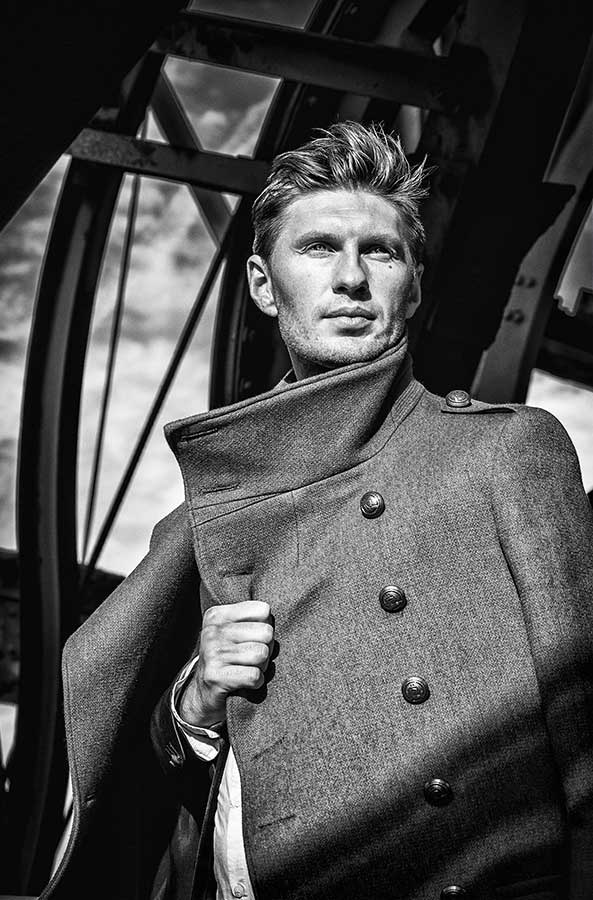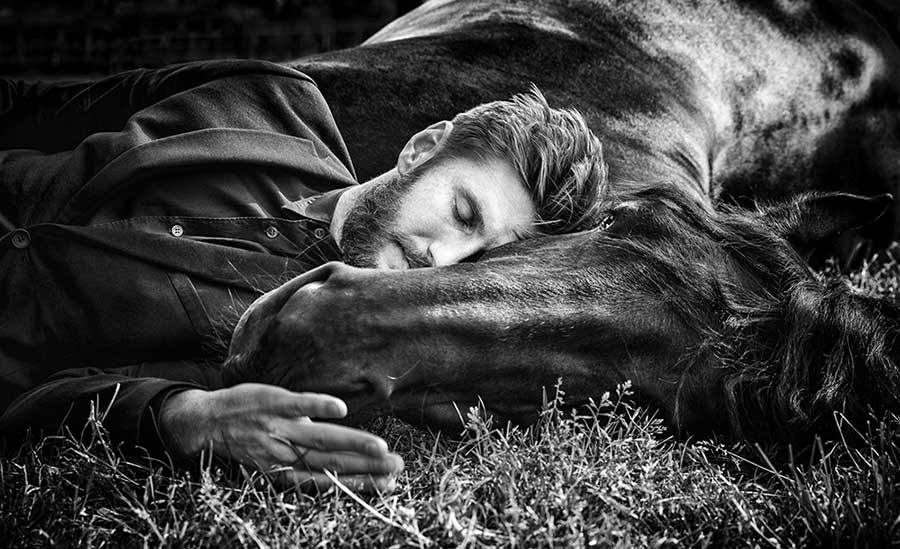 The shoot with the Frisian horse had long been on my wish list. I went looking for a horse who could sit, lie down and prance on command (Amable vrijheidsdressuur). Evgeniy had little experience with horses, so it was a challenge, but he 'felt' Jauke (the Frisian horse) as well, you see mutual respect for each other, it was so obvious and powerful.
We both get lots of energy from our collaborations and its always a challenge to surpass the previous shoot.
In my work I like to play with shapes, silhouettes and relationships leading to a continuous process. By impossibilities be achieved unexpected results. A small miracle is always an adventure.
The beauty of the tension between the static and the dynamic. Fascinated by the scale of movements created in a fraction of a second I am always looking for the "perfect moment", I choose to let myself be overwhelmed by man and his environment, how they both tend to intertwine at times, moreover the strength which the human body exerts.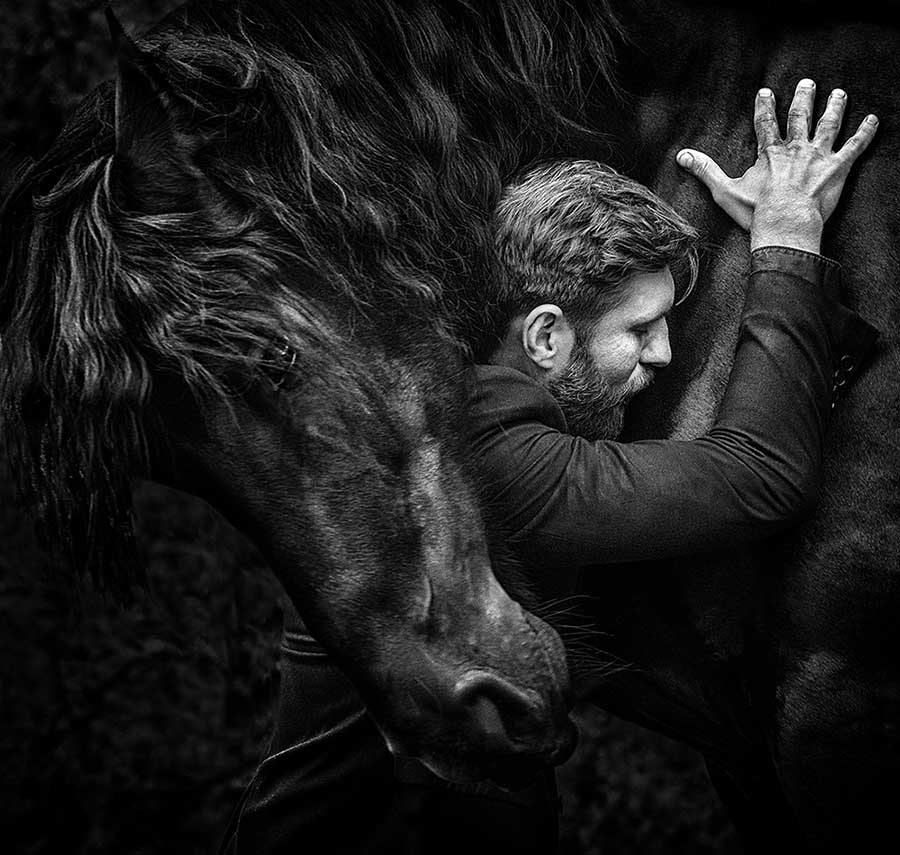 My work depicts these fractions in which the body bends and stretches itself; this characterizes the essence of my work.
These movements which are portrayed in my photographs are brought to existence with the utmost care and precision, they are based on poses obtained from my work as a sports photographer and thus not in any way created with the help of computers.
Furthermore I play with sexuality, distortion, movements, intimacy, freedom and body language, these are themes which have a recurrent role in my photographs.
With the use of befitting elements such as costume and location, I try to create an environment with which I can capture and enhance the essence of a pose, drawing the viewer to the movement of the body. These frames are created while playing with a variety of poses and using the lines of my surroundings.
I challenge myself trying to find the balance between the static and the dynamic, which are sometimes brought to existence by the boundaries I am faced with, finally searching for that perfect moment in which everything comes into place. [Official Website]
My work is a depiction of reality as I perceive it.