Marie Antoinette was, in every way, the pop superstar of her time. At the age of 14, she became a ripe offering of peace as the promised bride to young king-to-be, Louis XVI.
From that moment forward, her life was launched into mega-celebrity status. Along with that came all the tabloid speculation that today's young superstars experience.
Gossip, myths and outright lies about her extravagant lifestyle and her equally extravagant sexual escapades abounded. Adding fuel to the fire, she clearly had a flare for the dramatic, and she happily drank up all the attention that her famous, gravity-defying pouf hairdo – with its many trinkets and embellishments – brought her. Like Marilyn Monroe, Paris Hilton and Britney Spears, the public image of Marie Antoinette ultimately became a cultural phenomenon, and her life's story – real, imagined or otherwise – became more and more provocative right up to her dramatic demise.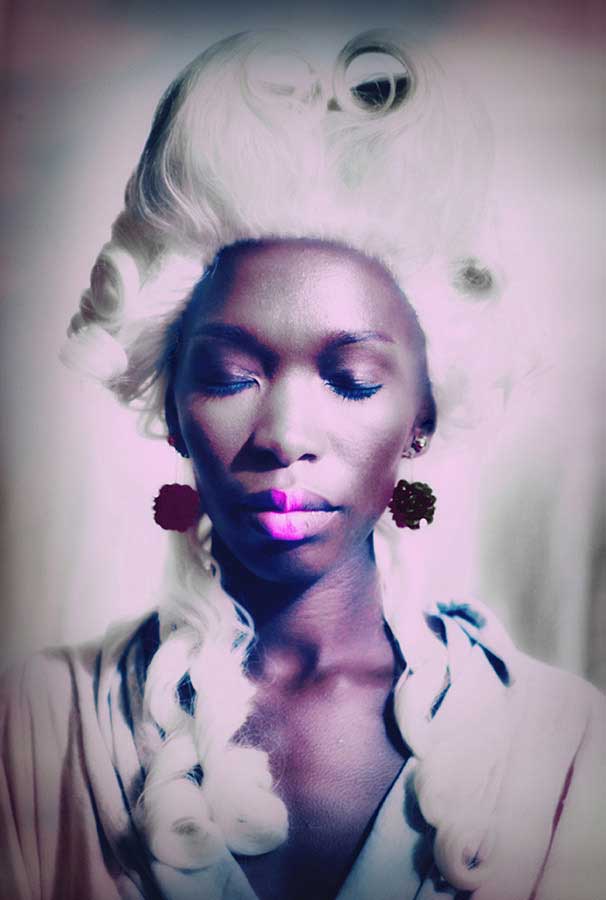 This photographic series seeks to take a fresh look at all the tantalizing, excessive and scandalous rumors, confessions, myths and lies that made the world's most extravagant femme fatale who she was – and who we still long for her to be.
Each image seeks to express Marie's finer qualities as well as her exquisite flaws in a contemporary context. In particular, the series seeks to expose her contradictions. Many of the images also feature an accompanying verse that adds dimension to the image being viewed. A selection of these verses are presented here: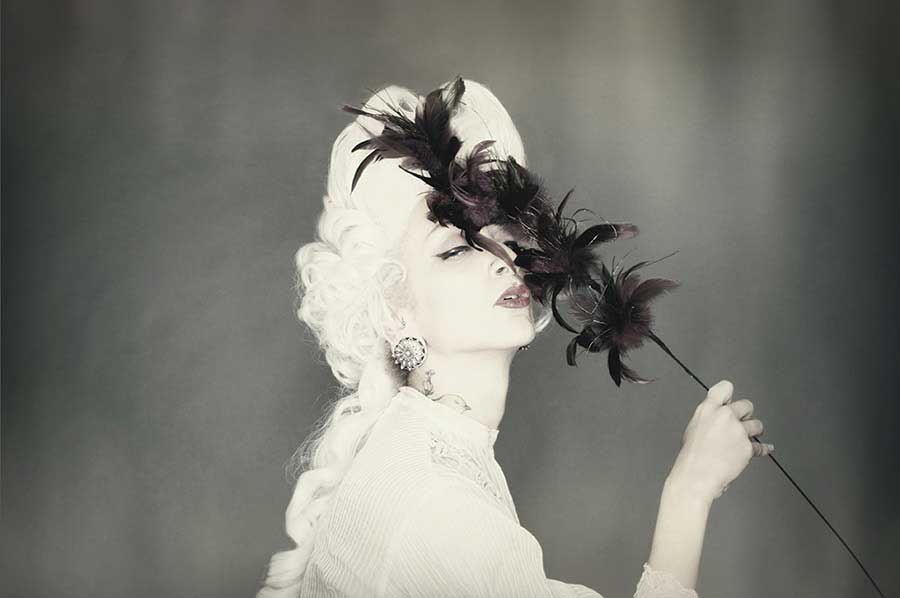 Marie Antoinette was a Punk
Marie Antoinette was a vagabond and a villain and voluptuously vain.
She smoked like a chimney and drank like a fish.
She snapped her pretty fingers and flashed her silver switchblade.
She slept with raccoons, she smelled of perfume.
She'd rout all you louts without nary a sound.
She'd steal all your milk money and grind you to the ground. #MarieAntoinetteWasAPunk
Marie Antoinette was a Smoker
Everyone knows about her excesses. Her lavish indulgences. About her fondness for succulents and silver and all-night salons. Everyone knows about her petty thievery and her formative years in an opium den. Everyone knows about her lotus flower. And yes, everyone knows about her cake fetish, but not even her mother knows #MarieAntoinetteWasASmoker
Marie Antoinette was a Temptress
She was sugared & spiced and seasoned to be devoured.
She was prey and predator in equal measure.
She was a delectable map to a poisonous treasure.
#MarieAntoinettewasaTemptress
Marie Antoinette was Fastidious.
She relished in her pleasures and was always discreet.
She kept her inner animal on a long, long leash.
She slept all day, and burned into the night.
And kept the nape of her neck ripe for the bite.
The butler, the chambermaid, the patisserie chef…
By the time she was through, brioche was all they had left.
#MarieAntoinetteWasFastidious
Marie Antoinette Lost Her Head Once Or Twice
Marie Antoinette was excessive and temperamental.
She could fly like a butterfly. Or right off the handle.
Could she be graceful? Why yes, thank you please.
Right before she cut you down to your knees.
Her dalliances with urchins and scorpions and poppies & such
made her a thrill to behold, but treacherous to touch.
She had a thing for feathers.
And another for mice.
#MarieAntoinetteLostHerHeadOnceOrTwice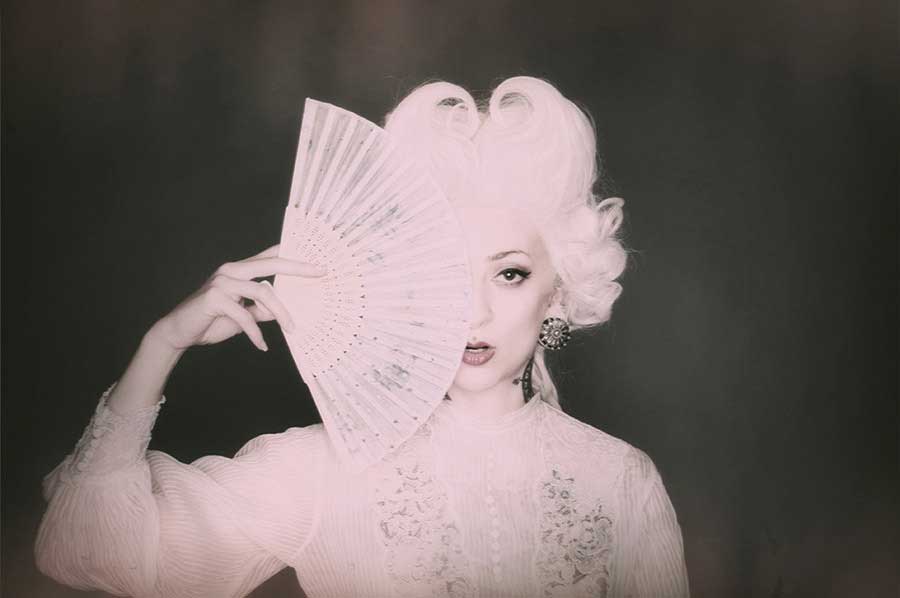 About Rob Linsalata
Rob Linsalata (aka: Papa Rob) is a creative director and photographer from Philadelphia interested in exploring the ethereal, atmospheric and ephemeral nature of life – and our relationship with it. [Official Website]